With the arrival of 2018, we want to review these memorable moments we've been through in 2017, hoping to meet all of you again here in Taiwan!
1.Practicing Tai Chi in CKS Park, another local experience customized by MyTaiwanTour. (Read More: The Taipei Tai Chi Experience)
2.Experiencing the life and fashion of a typical Taiwanese tea farmer on our customized Tea Culture Tour! (Read More: A day of tea – tea culture in Taiwan)
3.Displaying traditional handmade batik, Made (by our guests) in Sanxia, Taipei!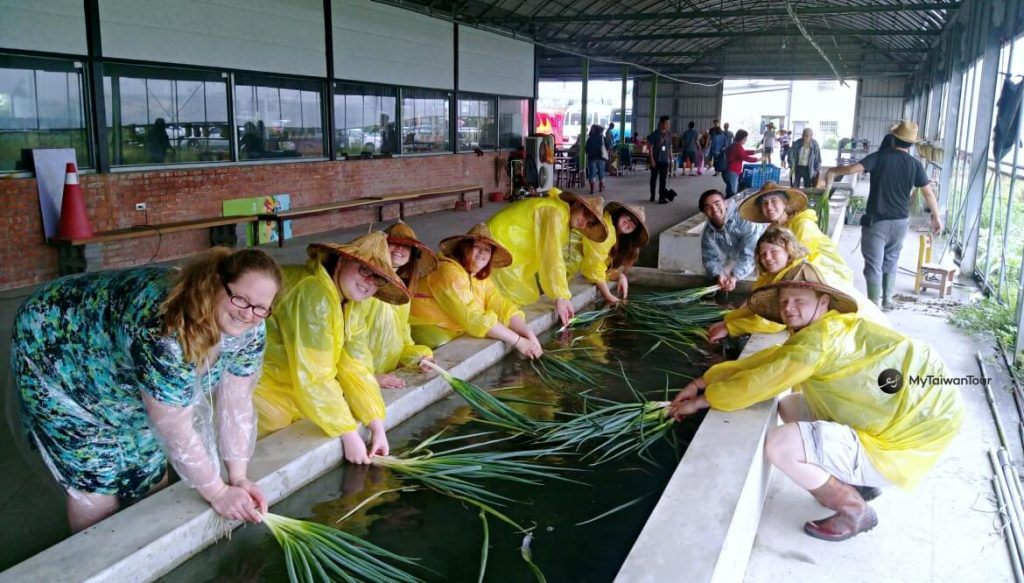 4.The best way to make a truly authentic Taiwanese scallion pie is to pick the green onions yourself! (Read More: Taiwan's best travel spots for 2018)
5.Our guest experiences a traditional Taiwan knife massage. He left relaxed, soothed and with head still attached!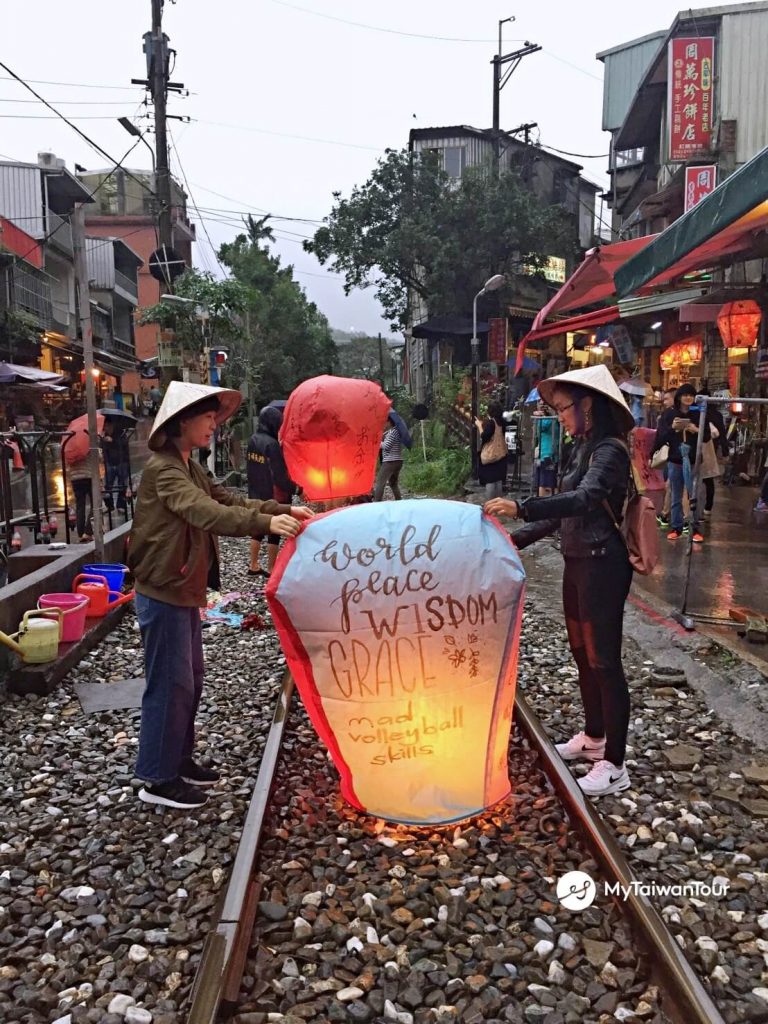 6.Two guests prepare to release their wish-laden sky lantern in Pingxi. While we're not sure whether world peace has been obtained, we hope they got their "mad volleyball skills"! (Read More: Waterfalls and Sky Lanterns: A day tour to Shifen and Pingxi)
7.Meeting a master of caligraphy inside Taipei's Confucius temple.
8.Our guests are leaping for joy in front of the Longshan temple. (Read More: 6 things to do in Taipei that should be on every visitor's bucket list.)
9. A group of summer universiade athelets posing in front of Taipei 101.
10.These guests were literally jumping for joy at the top of CKS Memorial Hall!
11. We don't know what story our guide is telling, but from the looks on our guest's faces it's either fascinating or unbelievable.
12. Hey kids, keep it down out there. The President is trying to work!
13. A quiet moment looking at the Shifen waterfall in Northern Taiwan.
14. Two guests stroll hand in hand through the celestial art of Yehliu Geopark, where nature meets sculpture. (Read More: Around the Northern Tip.)
15. Watching a picture-perfect sunrise at the top of Alishan. (Read More: Alishan: Where the Sun starts it's day – A journey into high-mountain Alishan National Scenic Area.)
16. Chinese New Year greetings standing by Qingshiu cliff in Hualien county. (Read More: Gong Xi Fa Cai ! How to Spend Chinese New Year in Taiwan?)
17. There's always time to get in a few yoga poses on the shores of Sun Moon Lake! (Read More: The Sun Moon Lake National Scenic Area: An experience wholly different every few hours.)
18. Soaring above Taroko Gorge, surrounded by mountains on the Zhuilu Old Trail. (Read More: Gorge Soaring – The view of eagles along Taroko Gorge's trails.)
19. One of the many unique hidden spots you'll find in Jinguashi when visiting with locals.
20. Taking the swinging bridge together like champs!
21. Two guests lost in a mining tunnel. We hope they found some gold.
22. Seven Star Mountain is a must-hike trail rain and fog or sun and shine! (Read More: Seven Star Mountain, a hike you cannot miss while in Taipei.)
23. The posture of these photographers gives you an idea of the lengths people go for a good shot of Taipei 101.


24. Cycling around CKS Memorial on Youbikes on our Taipei BMW Tour.


25. Taiwan Beer, one of the best (or at least easiest) ways to taste the flavor of Taiwan.
26. Introducing MyTaiwanTour's new branding to our business partners at a traditional Taiwanese banquet.


27. Never forgotten. Remembering past at the Jinguashi POW camp in Jiufen. (Read More: The story of the Taiwan POW camps and the men who were interned in them. )
28. Introducing the old Taipei to Hotelscombined staff.


29. Peter Coles, head economist at Airbnb, exploring the best of old Taipei in Dadaocheng with MyTaiwanTour CEO Michael Wu.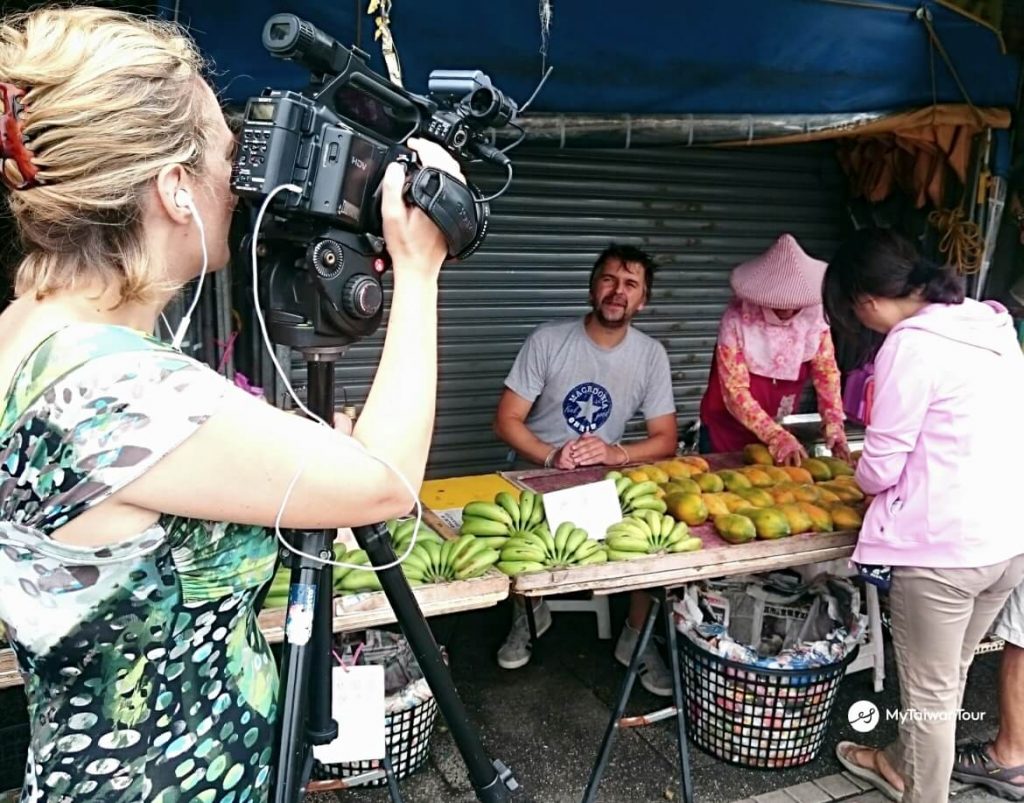 30. The hosts of French TV show Pay & Marchés du Monde living (and filming) like locals in Taiwan with MyTaiwanTour.


Looking for further consultation? Let MyTaiwanTour customize your 2018 journey in Taiwan!