Over the past twenty years Taiwan has become a major destination for bicycle tourists (as well as the go-to spot for expats looking to live someplace offering second-to-none cycling). A big part of this is due to the sheer variety of cycling experiences offered by our fair island. From hardcore climbs and descents to long, winding coastal roads to gorgeous paths stretching through valleys, Taiwan's got enough road variety to make getting bored nearly impossible.
So with so many roads, paths and trails to choose from, picking out the best is sort of a fool's errand, and a largely subjective one at that. But in the name of steering readers towards the best of everything Taiwan has to offer, we've created a list of roads that we think you'll find very ride-worthy indeed!
Some of these are standalone rides, while others are best done as segments of multi-day cycling trips. Every ride on our list is a ride we've done ourselves, either as part of a tour or just for fun on the weekends. In the latter cases, we've listed the KM measurements as estimations only, since in these cases we only mapped them after the fact. (That's how we roll when we aren't leading tours.)
As for intensity level, we'll be going from one star to four, with one representing a pleasant afternoon ride around Sun Moon Lake and five representing a seriously challenging, definitely not for beginners experience.
Need another couple of reference points?
Taiwan's notoriously heart-stopping King of the Mountain race  would go off our scale at five stars, while the less-known but even crazier  Taiwan 48 hour challenge (in which riders race around Taiwan's near-1000 KM circumference in two days) would rate somewhere between eight and infinity!
And so, without further adieu…
1) Taipei Riverside Riding (The Urban Experience)
KM: Variable
Intensity Rating: ★
We put a question mark in the distance section because a ride along Taipei's vast (100+ KM) network of interconnected riverside cycling trails can be anything from a quick commute between neighborhoods to an all-day excursion along the multiple
rivers that cross and define Taiwan's capital city. Taipei's riverside paths are a pleasure to cycle, offering a well-mapped, mostly level spot to ride for cyclists of all ages. Though you can jump in pretty much anywhere, one popular 17km ride goes from north fromShilin to Tamsui. Taipei's riverside parks are also a great choice for visitors who don't have their own bikes; in addition to Taipei's YouBike program there are a number of privately operated bike rental spots at various points in the park. (Get into the perpetual motion of Taipei by joining the Taipei Bicycle, Metro & Walking Tour)
2. Guangfu to Ruisui (Sugar to Spring Leisure Ride)
KM: Around 25
Intensity Rating: ★
This route brings you from Guangfu to Ruisui (and is thus a good route to pair with the next ride on our list) where you'll be able to take your pick of beautiful geothermal hot spring hotels in which to spend the night. What makes this ride so spectacular is that it passes through some of the most beautiful sections of the Rift Valley along a combination of roads, including the generally lovely Route 193 and a series of unnamed parallel roads that are part of Danongdafu Forest park. Beautiful and barely trafficked, this is a stretch of Taiwan where you could easily spend many pleasurable cycling hours riding the small, well paved farm roads stretching out in all directions between routes 9 and 193 (both of which stretch between Guangfu to Ruisui).
3. Liyu Lake to Guangfu (Sugar Ridge Rift Ride)
KM: 45
Intensity Rating: ★★
Though it doesn't get as much press as Sun Moon Lake, Hualien County's Liyu Lake is a beautiful spot to visit and cycle around. After a lovely downhill from the lake, this ride crosses the Mizhan Bridge (which literally bridges two tectonic plates!) before bringing you to county road 193 (easily one of Taiwan's most beautiful roads). This particular stretch of 193 offers a good mix of not-too-challenging climbs and descents, and has the added benefit of being
shaded by jungle for much of the ride. So why do we call it the Sugar Ridge Ride (outside of the fact that it's just a sweet ride)? Because the end point of this ride is the Guangfu Sugar Factory, home of some of Taiwan's best ice cream.
4. Route 64 (Monkey Mountain Road)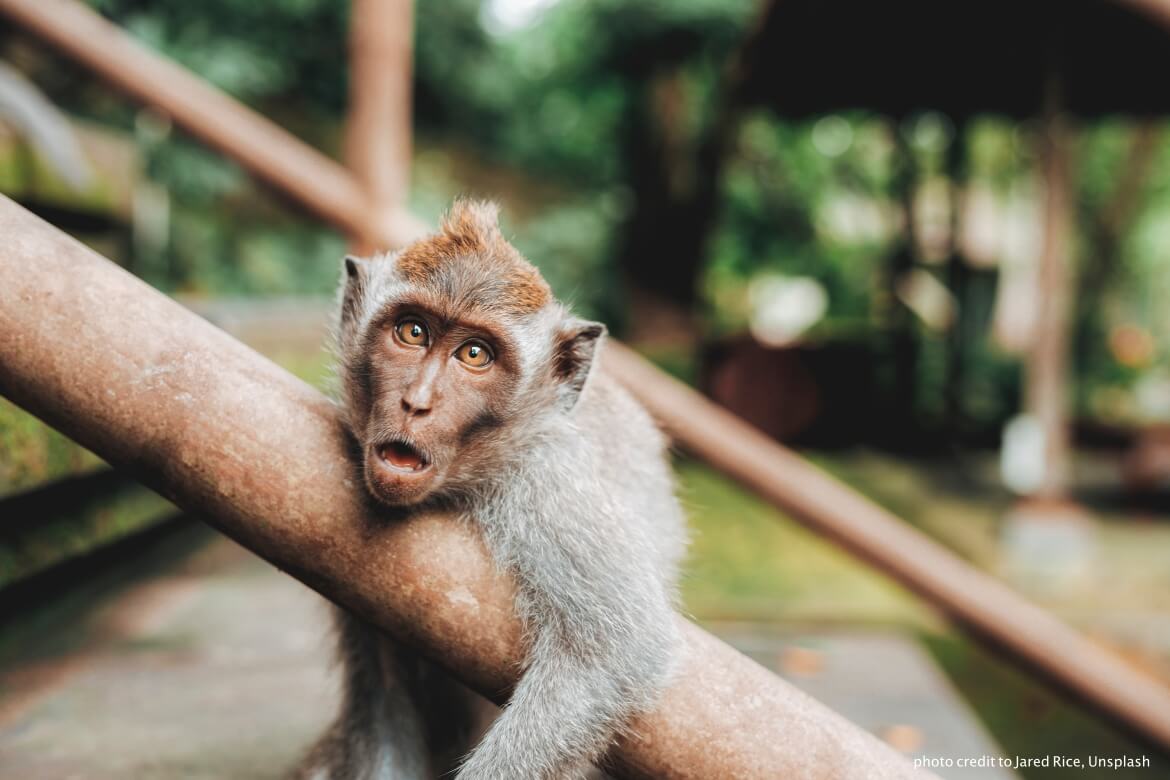 KM: 24
Intensity Rating: ★★★
Though this stretch of winding mountain road crossing the coastal mountain range just east of the hot spring town of Ruisui is known as Ruigang Dao, we've taken to calling it Monkey Mountain Road, on account of the fact that every time we ride it we come across a large colony of monkeys who live by the river that the road rises high above. This colony lives about a third of the way in (heading west to east), you'll often hear monkey sounds at various other spots along the way. Difficulty-wise, the road offers plenty of climbs and descents, starting at around 100m above sea level, reaching a peak close to
230 and ending close to the coast at close to sea level. The road also passes through beautiful mountain farmland where local water buffalo will watch as you ride past. Once you've hit the coast, a quick cruise down route 11 will take you to the cave of the eight immortals, which is a decent spot for lunch.
5. The Kenting Loop (Straits to Ocean and Back Again)
KM: Around 42
Intensity Rating: ★★★
This beautiful loop gives cyclists the opportunity to gaze out over both the Taiwan Straits and the Pacific Ocean in a single ride, with lots of climbs and descents (mostly small, with two big exceptions) along the way. The route goes through largely pastoral and mountainous landscape, except for the sections that pass through the town of Hengchuan (where you can take a break to check out sections of one of the last city walls built during the waning days of the Qing dynasty) and the seaside resort town of Kenting (AKA Taiwan's Cancun), either of which are good starting points. Though hardcore cyclists can do the ride in a few hours, more relaxed riders will want to take a full day to explore some of the smaller roads winding around Taiwan's southernmost point as well as taking a dip in the water on either side (or both).
6. Shiding to Xindian (Extended Shiding Loop)
KM: Around 50
Intensity Rating:★★★
Starting at Shiding mining town, this route goes down route 106乙 (106yi) a lovely road that will make you forget you're still within a city bus ride of Taipei city before turning up on a mountain road going over Pengshan (Peng Mountain). The road turns off to the right just before a tunnel going under the highway – you shouldn't have trouble finding it. From here, lots of winding inclines and declines before ending at the junction of route 47-1 North. If you want to head back to Shiding, hang a right at 47-1 (the classic Shiding Loop). If you want to take it further, keep going forward and follow the road until it ends at route 9, the mountain highway between Taipei and Yilan that's way less trafficked since the completion of the Hsuehshan tunnel. There's a coffee shop with a great view at this junction, which you'll want to hit before continuing on route 9 back to Taipei…you'll want the caffeine for the last segment of the ride. Though the last chunk of road isn't the best cycling road in Taiwan (it tends to be popular with kids on motor scooters, especially on the weekends), it has a decent shoulder and this chunk is almost all downhill to Xindian and the southernmost stop on the Taipei MRT. If you want to do the full loop, you can head from Xindian back to Shiding via Muzha and Shenkeng.
7) Route 7 from Lishan to Luodong (The Road From Clouds to Shore)
KM: 108
Intensity Rating: ★★★
While there are a few good climbs early on, this route earns it's 3-star intensity due more to distance than anything else. What makes this ride particularly amazing, besides passing through some of the most beautiful tea-farm strewn countryside in Taiwan, is the elevation change. Lishan, at close to 2000 meters above sea level, is famous for its sea of clouds, which you'll see floating below you on most clear mornings. And Luodong is at sea level. So while you should definitely budget some energy for the early-on climbing, this ride is almost entirely downhill once you've passed the first third. Since Lishan is pretty remote, the best way to enjoy this road is as part of longer trip, in which case the Lishan-Luodong segment makes an excellent final day for a multi-day Taiwan ride incorporating the more well known Taroko Gorge road and the final – and most challenging – route on our list.
8) Route 8: Taroko to Lishan (Queen of the Mountain Ride)
KM: 85
Intensity Rating: ★★★★
A fair chunk of this ride is covered by racers on Taiwan's notorious King of the Mountain race, which starts at sea level and ends above 3050 meters above sea level. This ride, while a star less intense, is still Hella challenging and royally rewarding. And unlike the KOM, the final 20km of this ride is mostly a gradual (and much-welcome descent). This is a ride for serious climbers or riders who don't mind spending long chunks of riding granny gears. While the section of  route 8 leading from Hualien to Taroko is considered a must-ride, for our money the truly awesome riding really starts past the gorge on the beautiful and winding road from Tienxiang (the town where most casual tourists stay the night or turn back) as it heads deeper into the central mountain range. Plan for hours of mountain riding with increasingly spectacular views and lots of uphill climbing.
Of course, this list barely scratches the surface.  If you're an experienced Taiwan cyclist, leave a comment (or tell us your own favorite route) in the comments section below.
And if you're looking to have a truly unforgettable cycling experience in Taiwan, check out the cycling tours offered by MyTaiwanTour.
Or send your request to learn about how MyTaiwanTour can create a customizes cycling tour for couples and groups!
Read more:
Cycling the East Coast with MyTaiwanTour (part one of two)
Cycling the East Coast with MyTaiwanTour (part two of two)