Words By Trip.101
Taiwan lies off the coast of China and is one of the most densely populated islands in the world. There are more than 23 million people on this small island and they're most likely to greet you by asking 'have you eaten?' Taiwan's capital Taipei blends history and modernity, and it's a fusion between Japanese, Chinese, South East Asian and American cultures. It's also home to some of the best street food in Asia!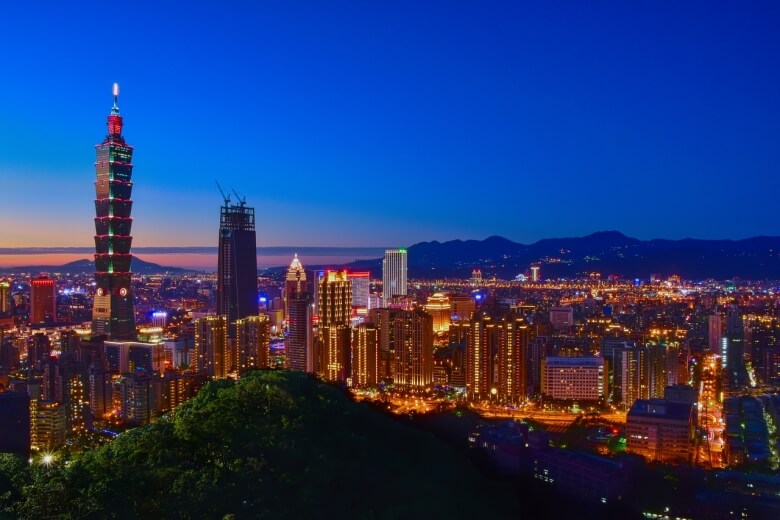 Aside from that, Taiwan is known for its landscapes which include tropical forests, breath-taking mountains, and dramatic sea views. It can be tricky knowing how to pack for so many scenarios but don't worry. In this article, we'll help you decide how to pack for your trip to Taiwan!
1. There's no need for big backpacks
Thanks to Taiwan's excellent public transport system, there's no need to have a huge backpack. You may feel more comfortable by splitting your luggage between a carry-on bag and a small backpack. Of course, if you intend to travel across Asia then this may not be feasible but if your break is to be spent completely in Taiwan, being big backpack free is perfect!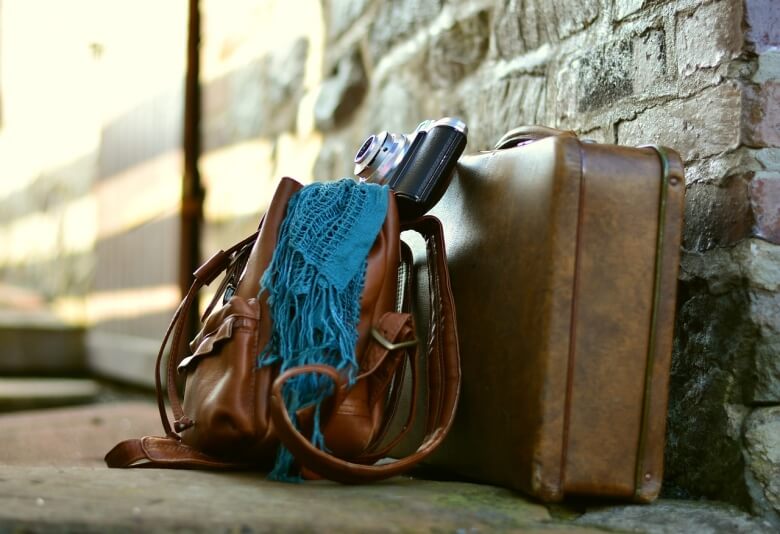 A carry on means it's much easier to keep your stuff organised than with a top loading backpack. Also, because Taiwan is such a small island, you're don't have to carry a big and heavy backpack over long distances.
2. Be prepared for the heat!
Taiwan is a hot country. In summer, the mercury hits 35 degrees Celsius on a regular basis. It's also very humid and there are regular thunderstorms. So, big and heavy woolly jumpers aren't the best thing to bring. Pack your usual summer clothes, such as shorts, t-shirts, skirts, and flip flops.
Because the weather can be unpredictable and rainy, you should also bring some waterproofs! Light, quick-drying clothing is best during Taiwanese summer. If you're still feeling hot and bothered, buy a hand-held fan. It'll be a lifesaver! (More: 12 Ways to Embrace and Enjoy Taiwan's Summer Heat)
3. Be prepared for the cold!
Although Taiwan is a hot island, it can also get very cold in winter. Sometimes the temperatures drop below 5 degrees Celsius and you can ski in Yushan National Park. If you're planning hiking at all at any time of year, it's important to be prepared for cold weather. Yushan National Park is over 3,000m high and it's a lot colder than on the ground.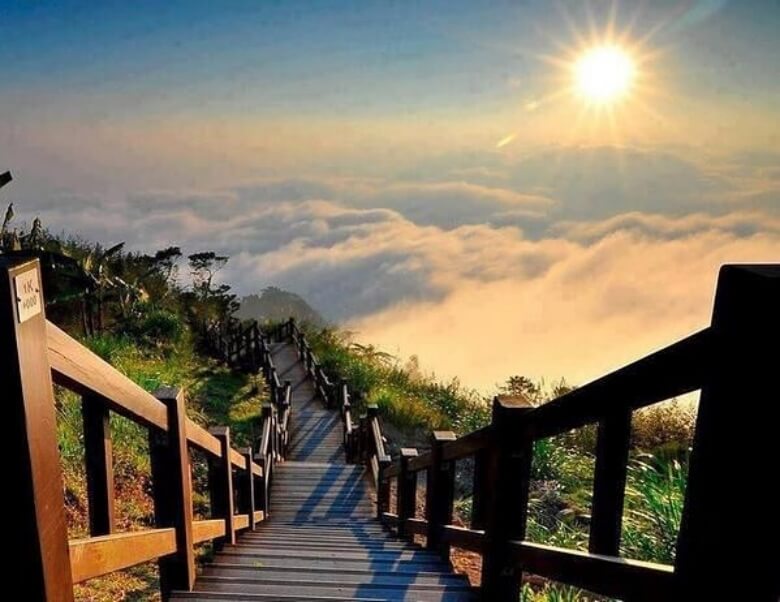 Make sure you bring several layers, so you don't end up too cold. If you're hiking or camping, try and bring down jackets and appropriate sleeping bags and tents.
4. Be prepared to get wet!
Sometimes you'll wake up in the morning and it looks like an absolutely beautiful day. Don't be fooled. Taiwanese weather is very unpredictable and what may be shorts and t-shirt weather when you wake up can easily be raincoat weather by midday. Bring a lightweight raincoat, ideally one that can fold away into a bag.
Of course, that's not the only way you can get wet in Taiwan. Bring your swimsuits! There are some great beaches and swimming spots you won't want to miss, like Baishawan Beach and Fulong Beach.
5. Don't dress too provocatively
Taiwan isn't as conservative as some of its neighbours, however, it's important to use common sense with what you wear. Comfortable and casual is a good look, while you should still cover up at the beach. If in doubt, check what the locals are wearing and try something similar.
If you want to experience Taiwan's nightlife, dress up! You'll be feeling silly otherwise.
6. Bring sunscreen from your home country
This one might sound a bit strange at first. Why shouldn't you just pick up the sunscreen in Taiwan? Well, most sun protection here includes a whitening agent. If you want a tan this definitely isn't any good. However, more seriously, if your skin isn't used to the chemicals and you can't find an alternative, you're going to end up burned!
7. Don't forget mosquito repellent
Another thing you definitely shouldn't forget when you're travelling to Taiwan is mosquito repellent. Wherever you travel on the island, mosquitos can be irritating and difficult to get rid of. If you're heading to the coast, this is where they're the worst. Not only can the bites be annoying and uncomfortable, but there's a risk of catching dengue fever. There's not currently a vaccine to protect against dengue fever, but repellent should at least keep them at bay!
8. What toiletries to bring for your trip to Taiwan.
It sounds odd recommending toiletries to recommend for your trip since they can take up lots of space in your luggage and they're one of the easiest things to replace. Obviously, take your favourite shampoo and body wash if you have enough room for it!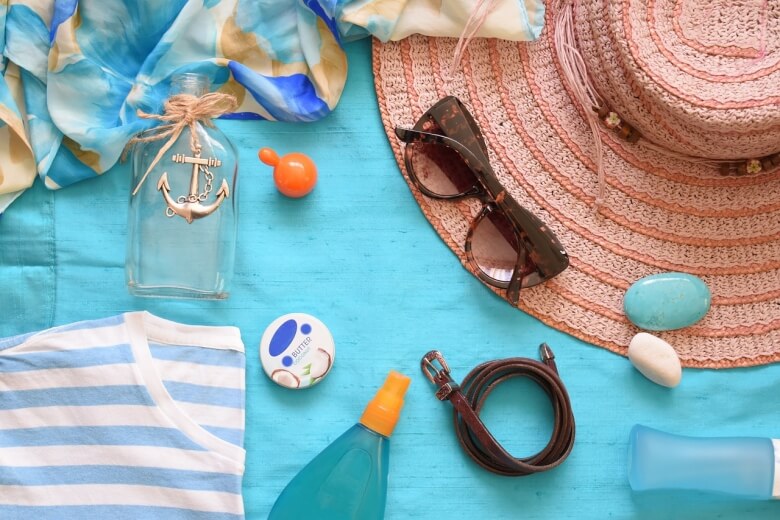 The most important thing to bring is hand sanitiser – this is especially useful for street food. Not everywhere will have a bathroom, so this is a lifesaver for keeping your hands clean. Another good idea is travel medication such as motion sickness pills and stomach medicine – a change of diet can cause unwelcome problems!
Last of all, tissues or toilet paper or good to have at hand. Just in case you end up in a bathroom without it!
9. What you should pack for a hostel in Taiwan
There's a great hostel network and budget hotels in Taiwan and they're the best place to meet other travellers and find out more about your surroundings. However, they come with a few downsides that you won't even notice if you're prepared for them.
If you're in a dorm, people come in at all hours of the night and make noise or switch on lights. Don't let that disturb you – just bring a pair of earplugs and an eye mask. Also, sometimes you'll have to rent towels so save yourself some cash by bringing your own!
10. You don't need to leave expensive electronics at home
Last but not least, Taiwan is one of the safest countries in the world with extremely low rates of petty theft and robbery. Therefore, whatever electronics you'd usually take on holiday should be fine here (although you should always take out travel insurance). Getting your smartphone unlocked is a great idea as there are several affordable data plans on offer for tourists.