The thought of traveling with your parents strikes fear into the hearts of the best of us; especially when you're heading abroad. You can picture it all now: your dad wanting to leave for the airport five hours early "just in case." Your mum refusing to turn her phone on for the entirety of the trip because she heard about roaming charges from a lady at her Pilates class. Your dad, socks protruding proudly from his sandals, finding a Budweiser at 7-Eleven and having to try it to see if it tastes the same as back home. Your mum insisting on brushing her teeth with bottled water because she was told that the tap water is "a bit iffy." It can be tough. But, all that said, time spent with family should be cherished, even if it involves your dad confidently bellowing "shay shay" to thank a bemused taxi driver who he just paid entirely in coins.
Taipei is a great place to visit as a family. Whether you're coming here for the first time or you've been living in the city for a while and are going to be spending the majority of your parents' visit playing tour guide, we've rounded up ten places to go with mum and dad that'll make their trip to Taipei a hit and your life a hell of a lot easier.
Taipei 101/Din Tai Fung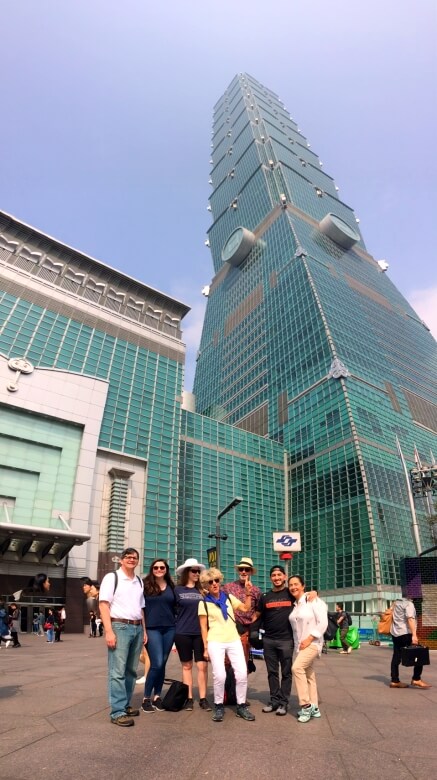 Cross off two squares at once from your 'tourist visiting a major Asian city' bingo card by eating dumplings and going to the top of an almost unnecessarily tall skyscraper. The Taipei 101 observation deck offers a sprawling 360-degree view of the city, while the famous Din Tai Fung will offer views of your parents struggling with the logistics of xiaolongbao.
Elephant Mountain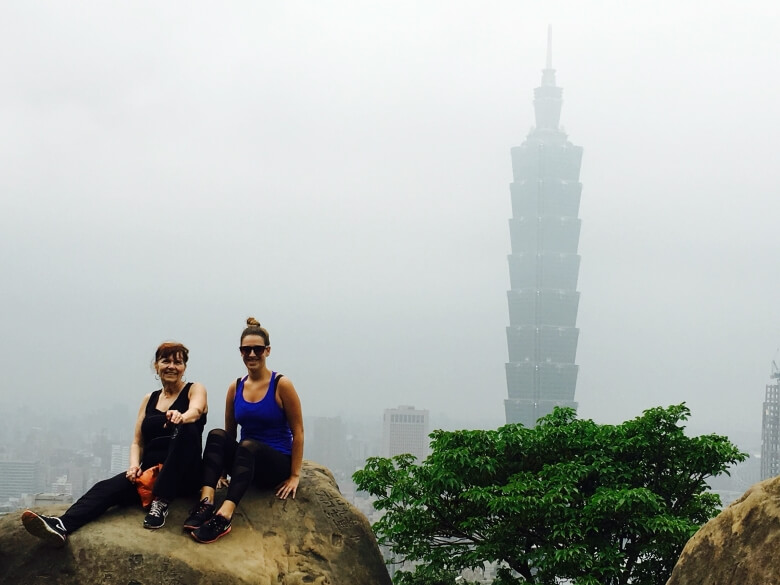 You've seen Taipei 101 from the inside, now see it from the outside from the top of Elephant Mountain. Not the most challenging hike – although the steps do get steep and it can be crowded on weekends – Elephant Mountain is the perfect place for some early morning exercise to burn off all those soup dumplings and the ideal location to take a memorable family photo for your mum to share with her 16 Instagram followers. Apologies in advance for your dad saying "but where are the elephants?" for the whole hike.
Recommended tour: Ultimate Taipei Day Tour
Da'an Forest Park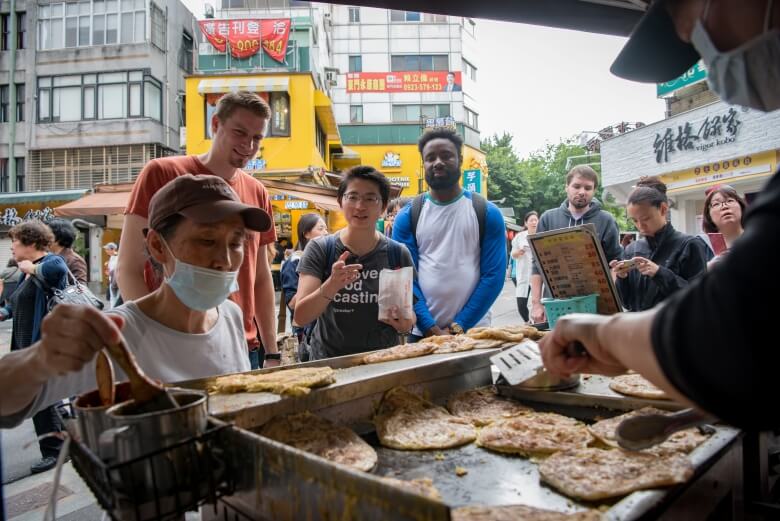 If a hike is a little too challenging, a stroll in the park may be a little more your speed. A very relaxing place to spot birds and wildlife such as squirrels, you're also just a stone's throw away from the touristy area of Dongmen and the famous Yongkang Street and all its local food offerings. Da'an Forest Park is sort of like the equivalent of New York's Central Park, but without the pigeon lady from Home Alone 2.
Recommended tour: Taipei Bicycle, Metro & Walking Tour
National Palace Museum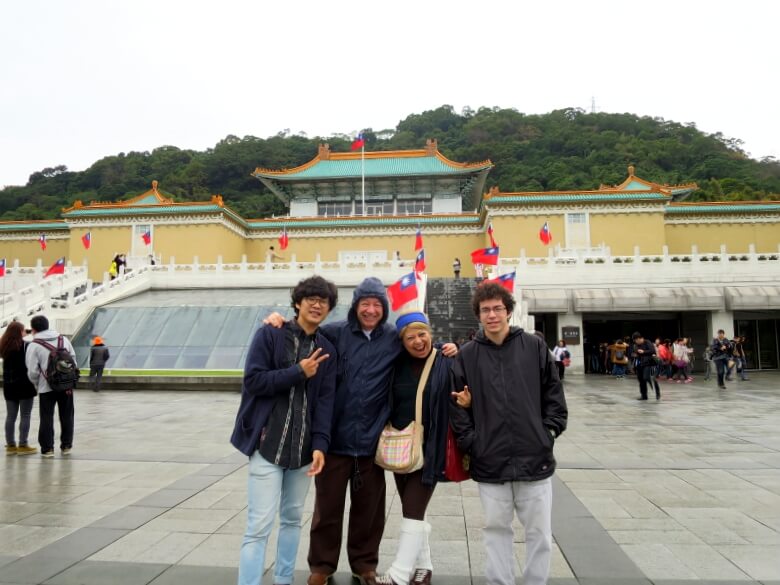 The National Palace Museum is a magnificent, grand building full of historic Chinese art, artifacts and exhibits dating back up to 5,000 years. It's one of the best and most impressive museums in Asia and an absolute must-visit when you come to Taipei. "Perfect joint to pick up a souvenir or two," your dad jokes. "That'd look great on the kitchen table," he says pointing at a piece of Qing Dynasty porcelain. At least he isn't talking about elephants anymore…
A traditional night market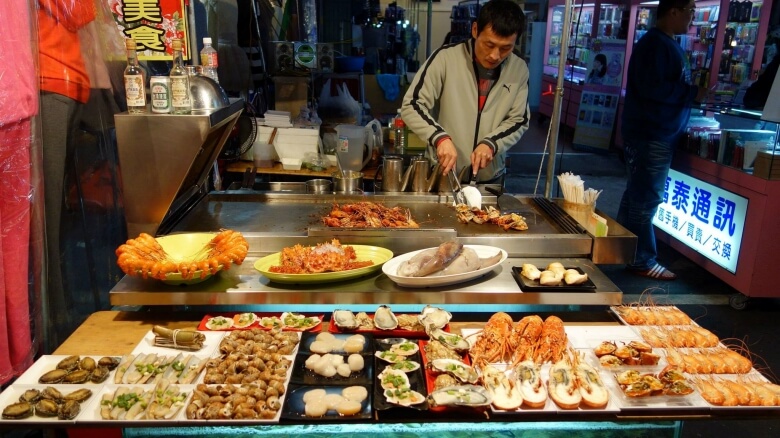 A great place to experience the local culture and a great place to experience your mum repulsing at the smell of stinky tofu. Taipei's Ningxia night market is very tourist-friendly, with three Michelin-recognized stalls, while Shilin night market is a great place for a wander. If you can't speak Chinese and the stalls don't have pictures, it can be a bit hit and hope, point and pray at times – cut to your dad trying to mime that he doesn't want sugar in his bubble tea – but the majority of items on offer will be good quality and most likely delicious, so go wild!
Recommended tour: Taipei City Afternoon Tour
Maokong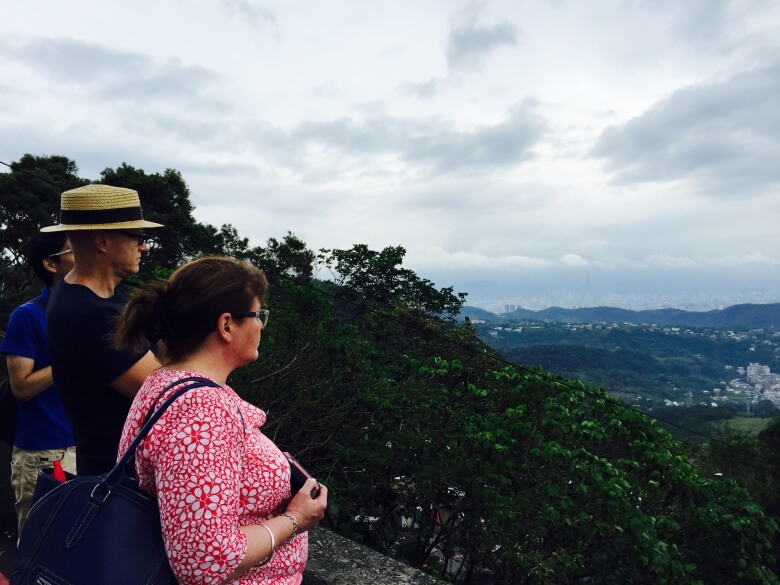 No trip to Taiwan is complete without sampling some Taiwanese tea. Hitch a ride on the gondola up to Maokong to a picturesque tea plantation. Take part in a traditional tea ceremony and watch as your mum gets really into oolong and proceeds to start doing tea ceremonies in the kitchen back home. "Can you get Tieguanyin at Aldi?" she asks the very confused tea master.
Chiang Kai-shek Memorial Hall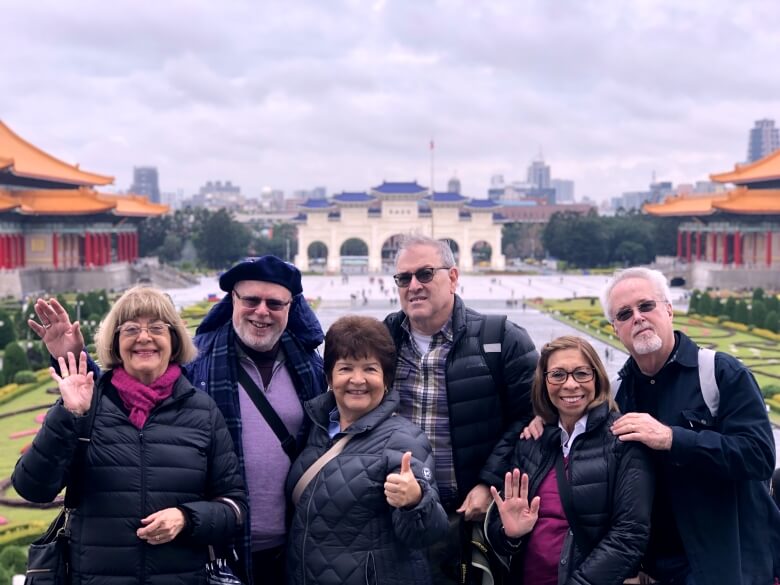 Take in a bit of culture and history at CKS Memorial Hall and learn about one of the most important and controversial figures in Taiwanese history. The hourly changing of the guard is a must-see, your mum's hourly re-applying of her sun cream, less so.
Recommended tour: Taipei City Morning Tour
Jiufen and Pingxi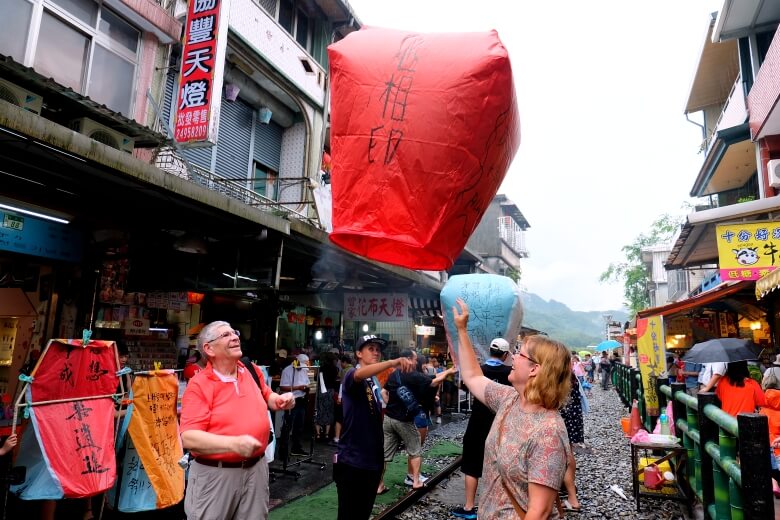 "It's nice here," your dad will say vastly underselling the view from Jiufen's A Mei Teahouse. A walk down Jiufen's old street followed by lantern-making in Pingxi is likely to be the highlight of your parents' trip. Even more so than when they realized they could use their EasyCards to pay for stuff in 7-Eleven.
Trying bubble tea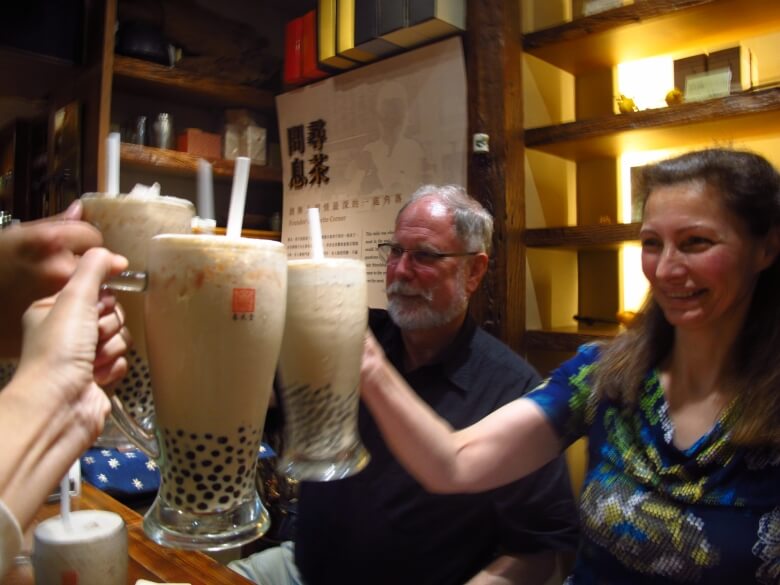 "It's like food and a drink both at once!" your mum exclaims, her mind blown as she begins doubting everything she ever knew about beverages. You have to try bubble tea in Taiwan. It's actually illegal to leave the country having not had any (it's not but it should be). We like CoCo (都可), Chen San Ding (陳三鼎), Hua da Milk Tea (樺達奶茶); the list goes on.
Longshan Temple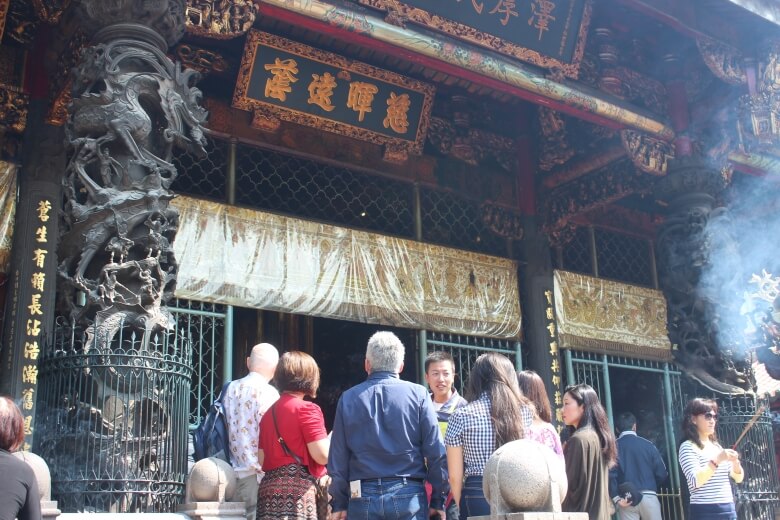 One of the most famous temples in Taiwan, visiting Longshan Temple will give you that tourist-friendly authentic Taiwanese temple experience. It's also not far from Guangzhou Night Market where you can try the infamous snake soup and see how long it takes your dad to replace the word "plane" with "soup" in that famous Samuel L. Jackson quote from Snakes on a Plane…
Recommended tour: Taipei City Layover Tour