Ever wanted to pick your own pineapple? We're going to assume it's probably something you've never really thought about. Ever wanted to pick your own pineapple AND make your own pineapple jam? Again, something that is unlikely to have crossed your mind. Well, in Luye township (鹿野鄉) in Taitung County (an area best known for the annual International Taitung Hot Air Balloon Festival) you can do exactly this and more with a visit to an authentic operating pineapple farm. (Read more: 72 hours in Taitung County)
Get to Know Luye
A township in Taitung's Huadong Valley (also known as East Rift Valley), Luye is a rural area with a population of less than 8,000 people. Four hours from Taipei by regular TRA train, the center of Luye – basically a small line of shops along the highway near the train station – is approximately a 20-30-minute drive from Taitung. Renowned Taiwan travel blogger, Nick Kembel, visited Luye in 2018 and described it as "exceptionally beautiful" and named it as an ideal place to experience eastern Taiwan's rural scenery and fresh air.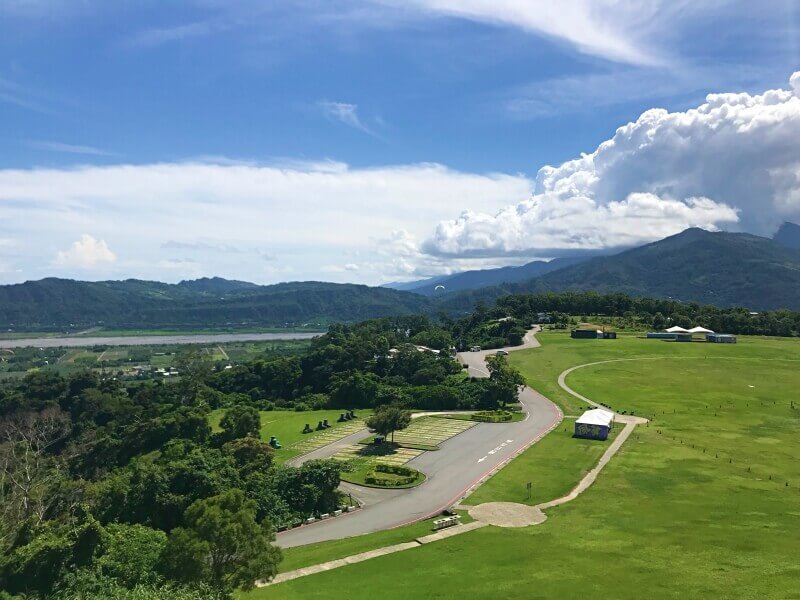 While we want to focus on Luye's pineapples, it's still worth mentioning it's a wonderful destination for tea lovers. There are many tea farms where you can experience the best of Taiwan's tea culture as authentically as possible. (Read more: The Taiwan Scene guide to Taiwanese tea)
Pineapple Farming
Pineapples have been growing here in Taiwan since the mid-17th century, with the canning of pineapples coming into fruition in the early 20th century during Japanese rule. During this period, Taiwan was the third biggest pineapple producer in the world and nowadays, the industry is still going strong, with the country having started the exportation of pineapples to Australia earlier this year; a process five years in the making. Currently, to name but a few places, Taiwan imports its homegrown pineapples to Japan, South Korea, China, Hong Kong, Macau, Canada, Malaysia, Brunei, the UAE, the Netherlands, and Russia.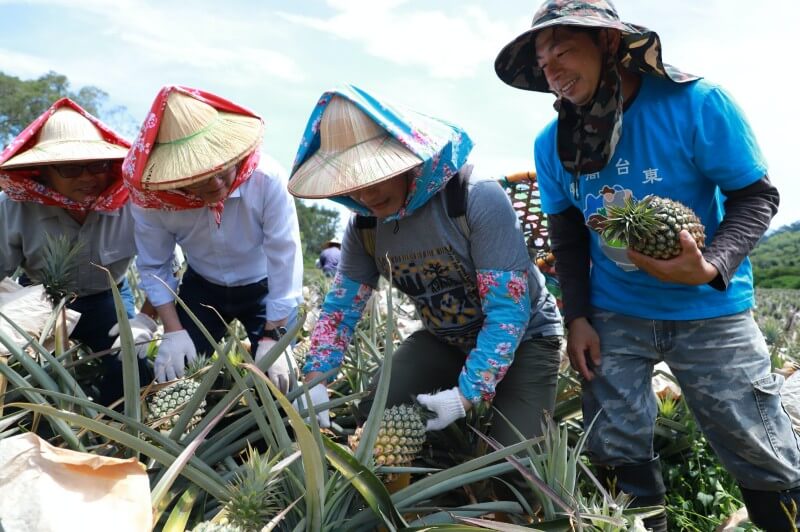 In Luye, you'll visit a real working pineapple farm for an experience that can be best described as "highly pineapple-focused." Your visit will start with a welcome lunch, a buffet of delicious local food made from the freshest ingredients. After lunch, you'll be ready to get hands on, making your own pineapple jam, lei cha (擂茶), and even getting out into the pineapple fields to pick your own fruit.
Pineapple Jam
Sweet, tasty and bursting with flavor, pineapple is the perfect fruit to use as the main ingredient in a jam. Be talked step-by-step through the jam making process before making your own jar to take home. From cutting and peeling the pineapple to heating and mixing the jam in the cooking pot, you'll create this tasty treat all by yourself. The local recipe here includes apples and brown sugar, resulting in a delicious final product.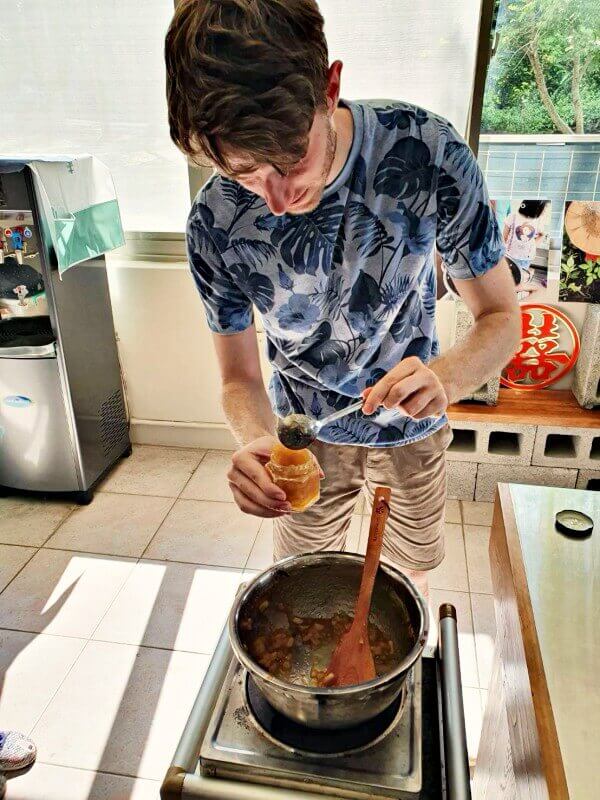 Lei Cha
Also known as thunder tea or ground tea, lei cha dates back as far as the Han Dynasty and is essentially a tea-based drink/gruel. Ingredients, including grains, seeds, tea leaves and herbs, are ground with a mortar and pestle before being mixed with hot water to produce a soupy beverage. The grinding process is more tiring than you think, so don't be surprised if your arms end up sore!

https://www.facebook.com/lipingtea/photos/a.10151049374552428/10157780696067428/
Pineapple Picking
Pull on a pair of protective gloves, put on a sunhat and get out into the fields to pick your own pineapple. The fruit is a syncarp, basically meaning it is produced when several flowers fuse into one fruit. You don't need to know this before picking, but sometimes it's nice to learn, right? You pick pineapples by hand by twisting them to break them free from the plant. It's as simple as that. We highly recommend wearing long pants while walking through the pineapple field. We wore shorts while we were there and let's just say it was uncomfortable.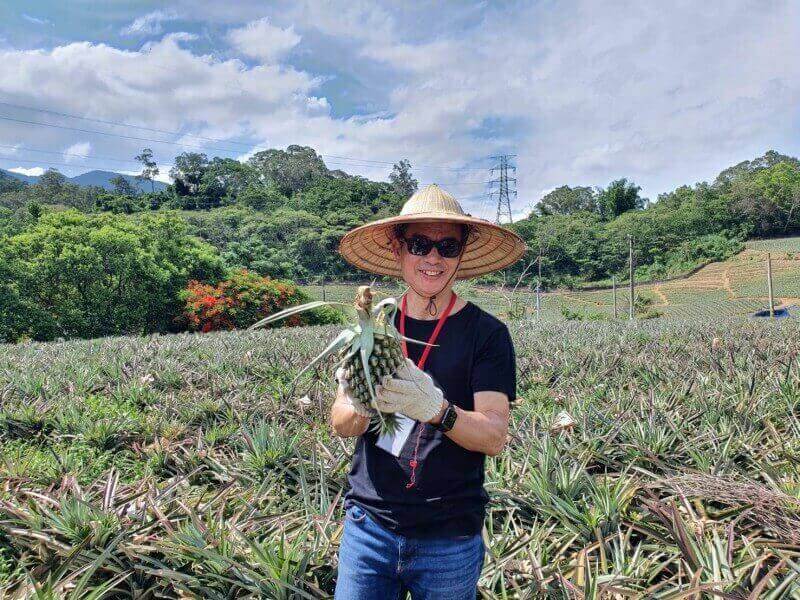 Want to go on a similar tour? Get in touch about your own custom experience here, or if you're into pineapple cakes, check out this Ultimate Pineapple Day Tour.