Words by: Kai
Photos by: Taiwan Scene
The purpose of art is to stop time —Bob Dylan
As one of the world's most dynamic and bustling metropolises, Taipei is an inclusive city that welcomes residents and visitors to brush up on its multifaceted history. Despite its dazzling ultra-modern vibe, hidden gems of old Taipei neighborhoods remain throughout the city and retain a distinct character that keeps the old Taipei nostalgia in the heart of every Taipeier.
Here are three old neighborhoods within Taipei where you can feel the good-old days frozen in time, and walk into the eras of Japanese occupation, the KMT- influx, and the U.S. aid period to feel the pulse of living history.
SISINAN VILLAGE
Standing at a corner in the "Madison Avenue" of Taipei, Xinyi District, a few low-rise houses in Sisinan Village (四四南村), or Four Four South Village, sit snugly next to each other, creating a fascinating contrast to the neighboring skyscraper Taipei 101 and the surrounding modern buildings. The scene takes visitors down memory lane, through a history of both the triumphant and the tragic. (Read more: A Perfect Day in Taipei's Xinyi District)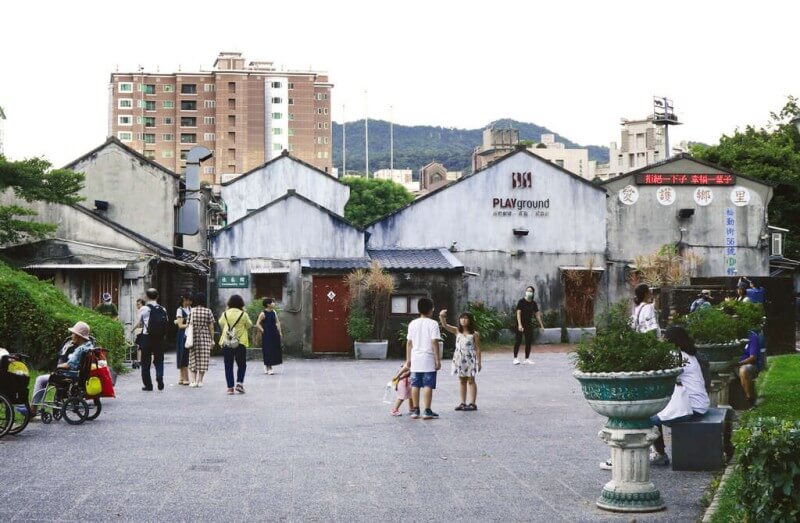 This site was previously a residential area from 1948 to 1999 for the military personnel of the 44th Arsenal of the Combined Logistics Command (聯勤第四十四兵工廠) and their dependents from Qingdao (青島), China. This type of exclusive community is a so-called juan cun (眷村, military dependents' village) in Taiwan, whose original purpose was to serve as temporary housing for Nationalist soldiers after they retreated to Taiwan due to their defeat in the Chinese Civil War.
The houses in these villages were often poorly constructed and Sisinan Village was no exception. Over the years, these settlements have suffered problems such as abandonment, urban decay, and also ethnic conflict. In the 1990s, the government began an urban development plan to demolish these villages and relocate the residents to new apartments.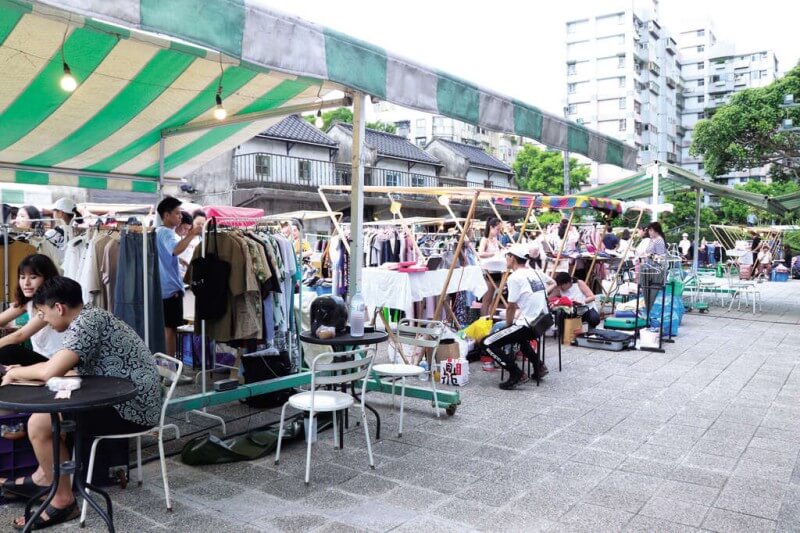 Thanks to efforts within Taipei's cultural circles, Sisinan Village is well-preserved today. The Taipei City Government designated this area as the Xinyi Public Assembly Hall (信義公民會館), and opened it to the public in 2003. Today it has been renovated and transformed into exhibition spaces, showcasing the lives of military dependents with the original layout of each house. It also has a host of cultural and creative shops and restaurants. Creative and craft markets are held on weekends, carving out a corner for leisure in this busy city sector. Here, not only can you feel the heritage, but also enjoy the vibrancy. (You might also like: A Day at Kaohsiung's Meinong Hakka Village)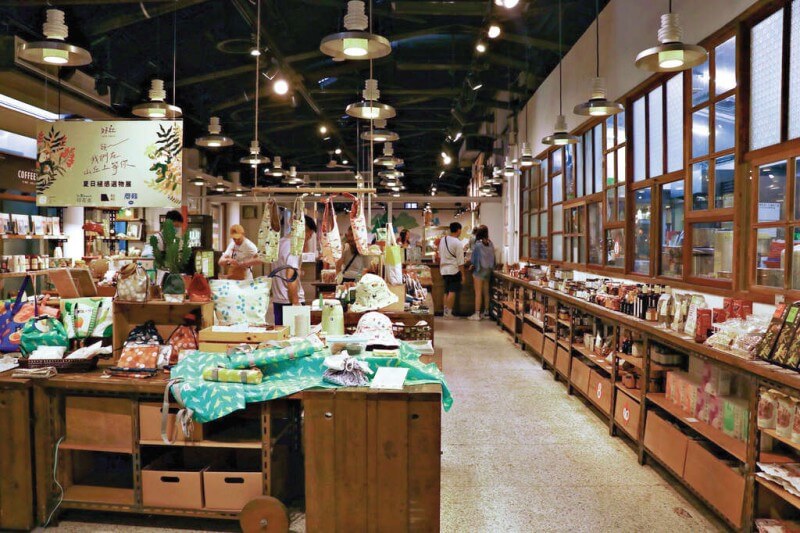 QINGTIAN STREET
If you want to enjoy a tranquil moment in Taipei, Qingtian Street (青田街), also known as the "Emerald of Taipei," is definitely a place worth visiting. Near Daan Park (大安森林公園), the small alleys and lanes around Qingtian Street are located at one of Taipei's busiest areas. You'll encounter peaceful neighborhoods, shady old green trees, and Japanese-style houses.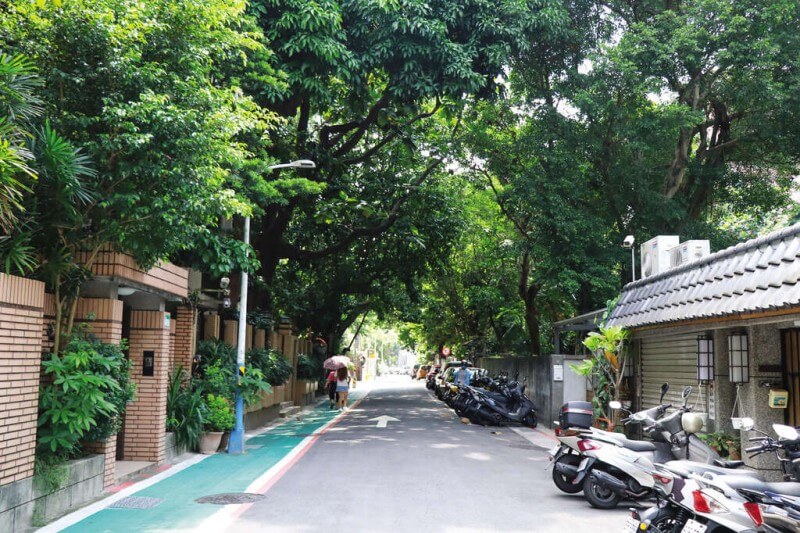 During Taiwan's Japanese era (1895-1945), the buildings around Qingtian Street were once homes for Taipei Imperial University (now National Taiwan University) professors, and many Japanese officials as well. After Japan's surrender in 1945, these houses became faculty dorms. (Read also: Circle Taiwan With a Bike – A New Trend for Japanese)
However, it is perhaps inevitable that some parts of history are forgotten and left behind. As time went by, the city renewal and urban development marched ahead full-swing, and these Japanese dwellings and old trees slowly faded away. Many of them were even abandoned, and gradually became garbage dumps, relegating this area to the shadows.
Fortunately, rather than let the neighborhood fall into total despair and disrepute, a group of civil organizations collaborated with the government, trying to preserve this historical inheritance. This has breathed new life into Qingtian Street. The old wooden houses have been renovated into restaurants, antique shops, teahouses and galleries, full of artistic and cultural ambience. Qingtian 76 (青田七六), one of the well-preserved wooden houses, is considered an iconic landmark in the neighborhood. This old residence of many past professors has now been turned into a vintage café/restaurant. The Japanese-style home remains intact, and there are guided tours held each week to help people learn about its stories as well. (You might also like: Celebrating Taipei City's History & Evolution in Architecture)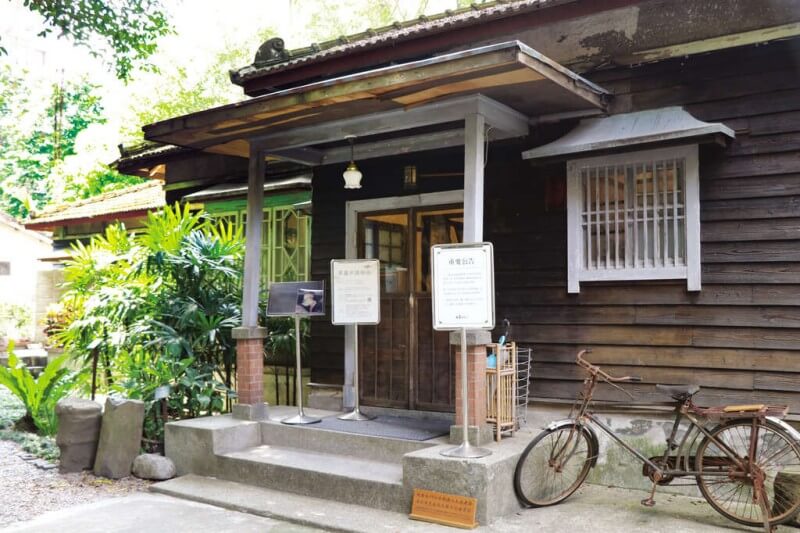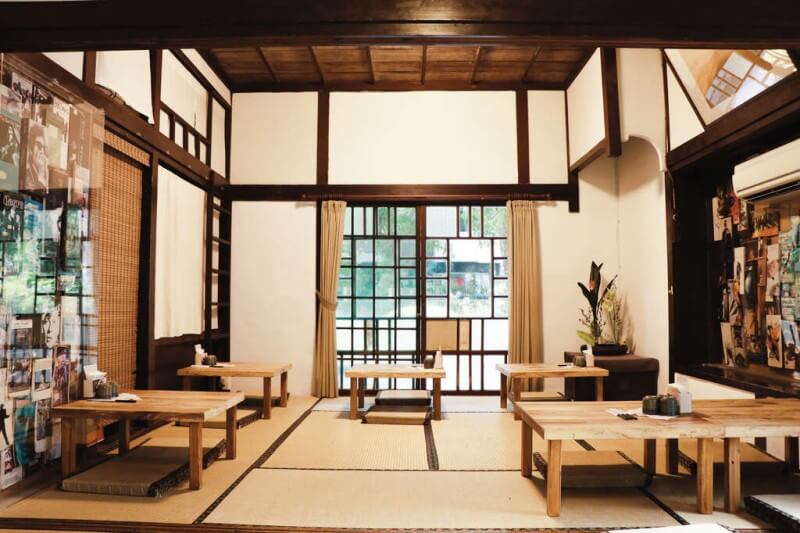 One thing which never changes is the fact that humanity is a constant presence in this beating heart of Taipei. Find a day to stroll down Qingtian Street and dip into the true nature and sentiments of the capital.
MINSHENG COMMUNITY
Minsheng Community (民生社區), a little oasis neatly hidden in Songshan District, is a quaint residential neighborhood with beautiful tree-lined streets, artsy cafés, and multi-concept boutiques, offering a chill getaway for those slower, quality-of-life-oriented hipsters from the madness of the city. Little do people know, Minsheng Community is also a place where you can discover some near-forgotten history.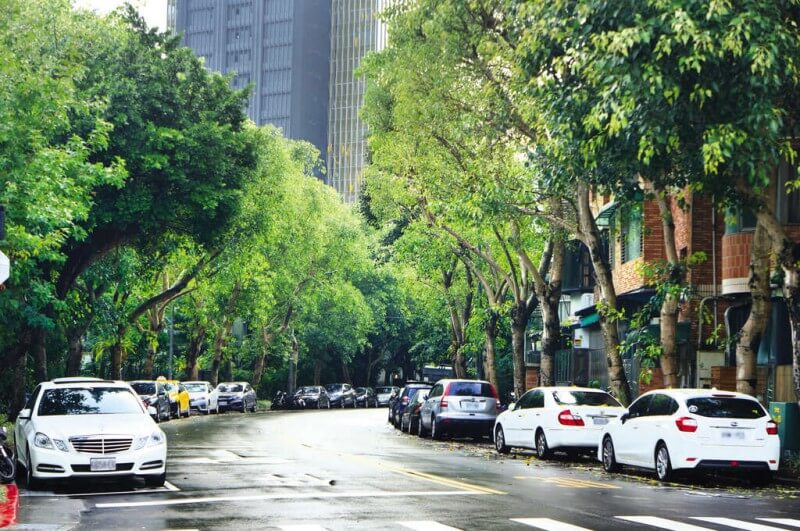 It all begins with Taipei Songshan Airport (台北松山機場). The airport was built in 1936 during the Japanese era, and served as a Japanese military airbase, also known as Matsuyama Airfield. Back in World War II, many Allied captives in Asia were eventually sent to POW (prisoner of war) camps in Taiwan and were enslaved by the Japanese military. One part of Minsheng Community, an area now known as Minsheng Junior High School (台北市立民生國民中學), was established as a temporary POW camp back then. (Read more: Remembering Taiwan's Kinkaseki POW Camp on Tomb Sweeping Day)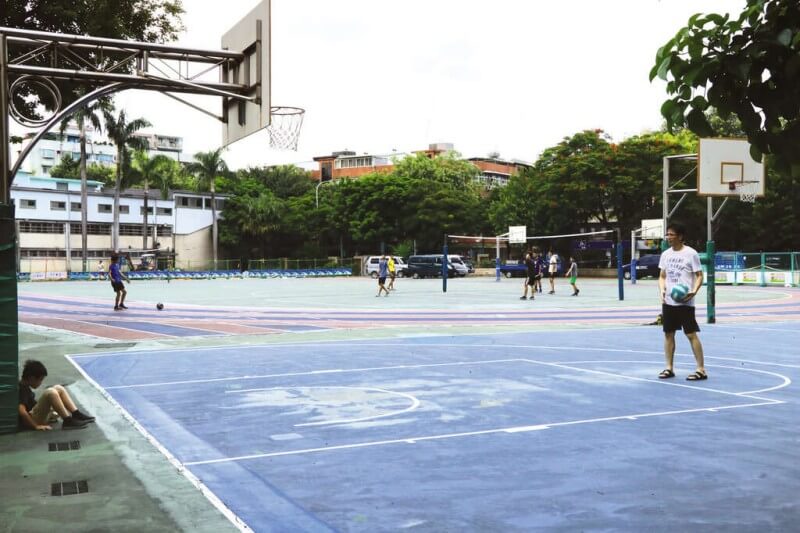 As such, many people may wonder how this area ended up turning into such an enchanting avenue. Back in the 1960s, the Taipei City Government carried out an urban development project, building up this area as the first American-style model community in Taipei. The neighborhood was planned with plenty of parkland and other green spaces. Since it was close to Taipei Songshan Airport, the height of the buildings was limited for flight safety concerns. Therefore, Minsheng Community stands out from the other urban jungles, with its relatively squat four-story apartments, harmoniously integrated with the surrounding greenery.
Nowadays, the neighborhood's apartments are some of the oldest in the city. Covered by vines on the outside, many of them are well-renovated inside, and some have been turned into hip cafés, making the whole community a picturesque scene. Start your adventures in Minsheng Community, walk along the tree-hugged Fujin Street (富錦街), and of course, find a cozy corner to take in the moment. (Read also: Not Another Hipster Café : Taipei's Old-School Coffee Shops)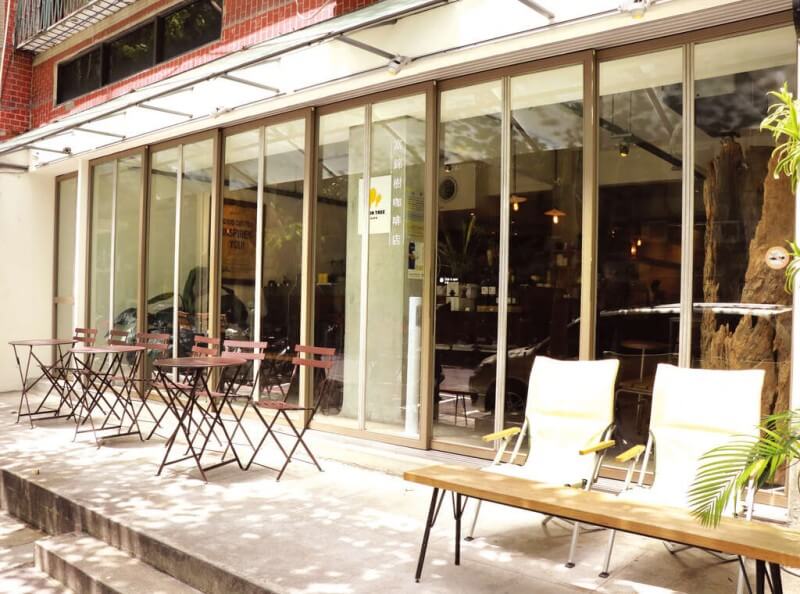 This article is reproduced under the permission of TAIPEI. Original content can be found at the website of Taipei Travel Net (www.travel.taipei/en).
Find More Historical Sites in Taiwan