Taipei is a paradise with a variety of gourmet options. The typical cuisine in the city ranges from cheap family-run street stalls that serve humble local food, to pricy Michelin Star restaurants serving with the highest of pomp. And in addition to this amazing culinary landscape, Taiwan is now experiencing a health-conscious shift in the restaurant scene, and many restaurants with emphasis on healthy eating are springing up across the city. (Michelin Stars in Taiwan: Michelin Stars for 30 Taiwan Restaurants, including Three Stars for Taipei's Le Palais)
Historically, the idea of "health food" in Taiwan was usually associated with the beliefs of Chinese Traditional Medicine. But with the increasing influence of Western culture, the tastes and beliefs of Taiwanese are in flux. People are embracing modern nutrition ideals more than ever before, but the term "health" has become so convoluted in recent times. Everyone has their opinion about what is right, and most tend to pick a side that best suits their opinions.
As a result, it can be almost impossible to define what "healthy food" is. However, it is essential to start to think about how a diet may affect your body. There has been a recent uprising of restaurants that care about promoting healthier eating habits in Taipei. Each one has their own interpretation of healthy food, and you don't need to spend your whole paycheck to get a feed. Whether you want a quick bite to eat or a sit-down meal with a chill ambience, allow TAIPEI to assuage your worries by introducing you to three of the many healthy eateries in the capital, where you might find your own definition of healthy diet. (See also: 10 foods you need to try in Taipei)
WAYPOINT SANTÉ 鐵人伙房
The first choice on our list was founded by a triathlete, and one of his maxims states that "healthy and tasty need not be mutually exclusive."
Don't panic; being a triathlete is not a prerequisite for entry. A passion for the sport simply shapes and reflects the owner's insistence on providing good food that is healthy, nutritious, and tasty, which also makes a sorely needed distinction from the boiled lunch boxes that are the typical health food option in Taipei, often relatively plain. On the contrary, Waypoint Santé is gourmet-style healthy dining that is both delicious and fairly priced.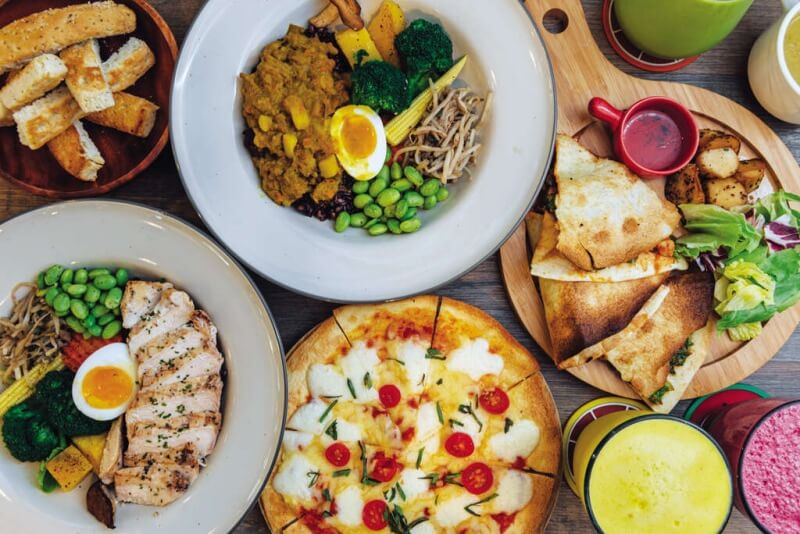 Found in the laneways off Dunhua South Road (敦化南路), close to Taipei Arena (台北小巨蛋), it is a welcoming shopfront with a wooden façade and large glass windows that provide a comfortable, spacious environment. Their unique menu was also designed by a nutritionist and achieves nutritional balance and calorie calculation without forsaking flavor, creating options which not only fit a regular person but also a professional athlete's nutritional needs.
The meal range is diverse. The mains begin with a simpler offering of juicy sous vide chicken breast served with vegetables, and purple rice with a Thai curry made with Beyond Meat. The light meals are also quite varied, with thin-crust pizza, pasta, salad, and quesadilla-style "pancakes." If you're looking for something that you can grab with your hands, there are a few burgers on offer too. There are also vegetarian options. (If you miss Western taste: 7 Taipei Eateries Beloved by Homesick Western Expats)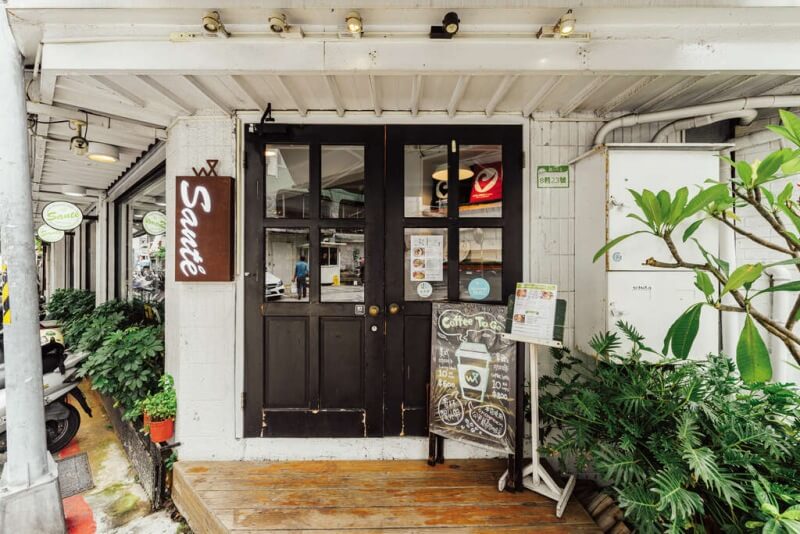 As for beverages, there is quite a range of smoothies or superfood drinks like the Hangover Treatment, which is a turmeric and ginger concoction, or the Athlete's Ruby, which is a beetroot and berry blend.
Then, to offer a bit of a departure from the strictness that usually accompanies a healthy lifestyle, there are low calorie desserts and a couple of handmade beers and ciders from local brewers. After all, everything in moderation.
Waypoint Santé is perfect for those who push their limits, but still enjoy the simpler pleasures of life like delicious food and a cold beer.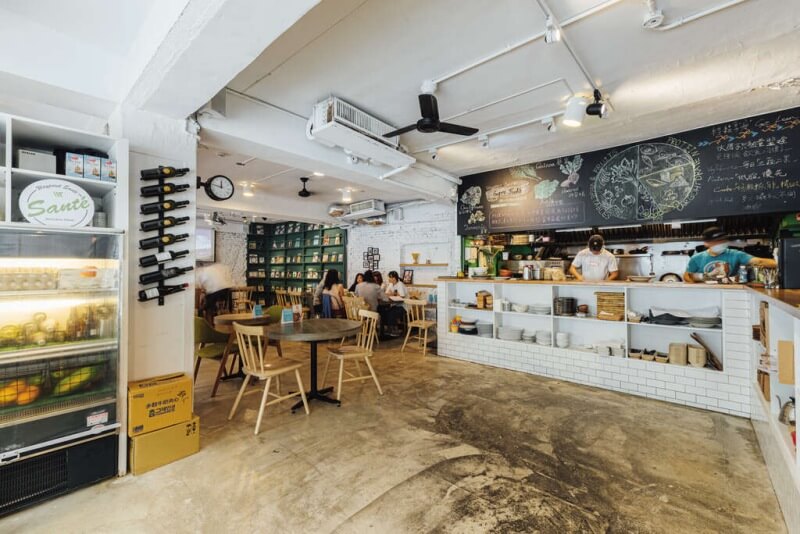 WAYPOINT SANTÉ 鐵人伙房
🏠 23, Ln. 8, Sec. 3, Bade Rd., Songshan Dist.
🕑 11:30am – 3:00pm, 5:30pm – 9:00pm (Mondays to Fridays)
🕑11:30am – 9:00pm (Saturdays)
*Closed on Sundays
YU POKÉ 夏威夷生魚飯
The second on our list is low-budget fare tucked away in the alleyways of Gongguan (公館), just off Roosevelt Road (羅斯福路). Only a short walk from National Taiwan University (國立台灣大學), it's a cozy little space that caters perfectly to its mostly student customer base. It's affordable, it's fast, but most importantly, it's individualized. You build your own lunch. (Explore the area: Gongguan Included in Time Out's Coolest Neighborhoods of 2020)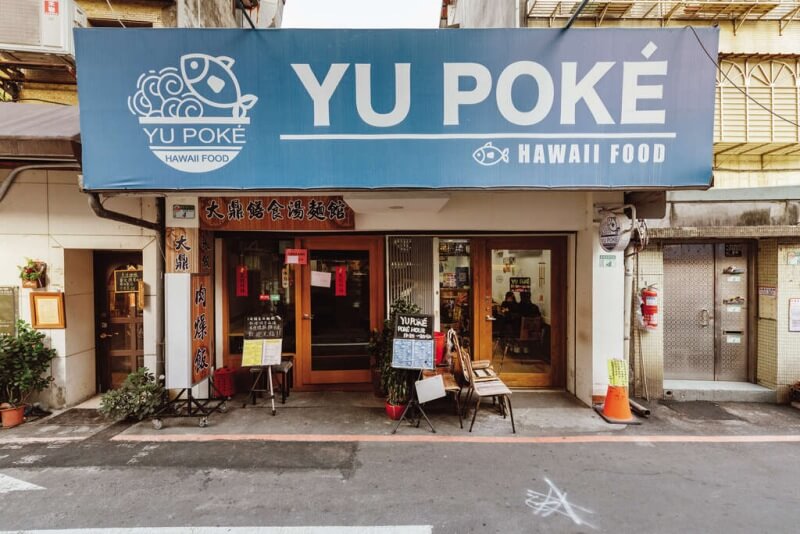 But let's backtrack a bit. You may be wondering what on earth a "Poké" is, so let us bring you up to speed. Like a certain mega-famous Japanese cartoon, the pronunciation is the same minus the "mon." Poké is a Hawaiian dish of raw fish generally served over rice with vegetables and a drizzling of sauce.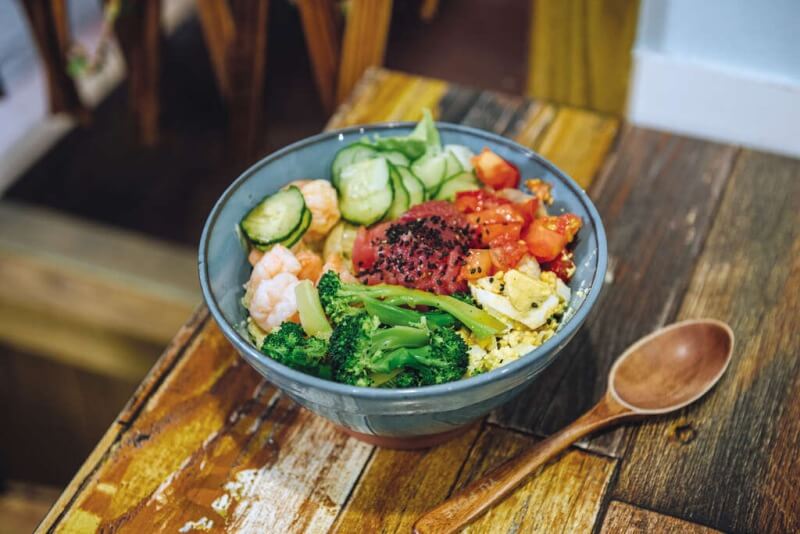 At Yu Poké, you can build your own Poké bowl and they break it down into five simple steps. Step one, choose your base. They have both white and brown rice, or salad. At the second step, choose your protein. The protein selection is predominantly a seafood offering of fish like salmon, tuna, shrimp or octopus. There is also chicken for those who would prefer an alternative to seafood but still want a pseudo-Poké experience.
Step three, choose some more vegetables like corn, cucumber or carrot to mix in. Step four, choose your sauce. The selection consists of some Asian flavors like sesame, ponzu, teriyaki and sriracha sauce. At the fifth and final step, top off your bowl with some green onion, cilantro, sesame seeds or masago.
As a new addition to Taiwan's food culture, Yu Poké will be your unpretentious entry-level introduction to Poké. (See also: Exotic Food in Taipei: Spring in the Plates)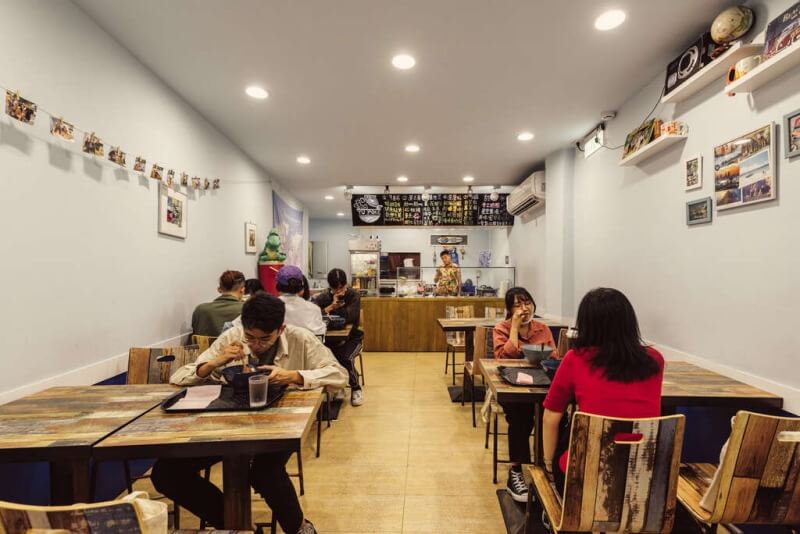 YU POKÉ 夏威夷生魚飯
🏠 4, Aly. 12, Ln. 24, Sec. 4, Roosevelt Rd., Zhongzheng Dist.
🕑 11:30am – 8:30pm (Closed on Tuesdays)
UMEAL 優膳糧
Our final pick, uMeal, is a small chain of health food eateries that were conceived when the founder's aunt lost her life to cancer. While suffering this tragic loss, he witnessed first-hand the difficulty patients go through in order to eat healthily. So, he set out on a mission to make living a healthy life easier and deliver no-fuss nutrition directly to the people.
All ingredients used are non-toxic and seasonal. The menu has a wide range of lunch boxes and salads to choose from. All standard meat choices are available, ranging from the basic to Korean or Thai flavors for those who want a bit of spice. There are also a few vegetarian choices, and they are generous in size and served with options such as purple rice, which is considered to be a healthier alternative to processed white rice. The menu was devised by a nutritionist to ensure the meals have a low-glycemic index. This is particularly beneficial for diabetics. (More vegetarian options in Taipei: Herban Kitchen & Bar: A Western Vegetarian Oasis in Taipei)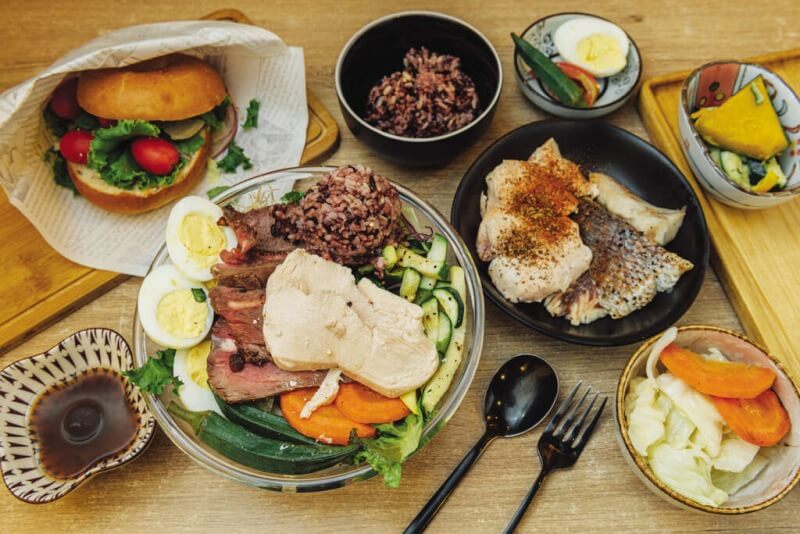 One of their branches, located in Xinyi District, is a stone's throw from the historical military dependents' settlement of Sisinan Village (四四南村). An interesting location allows them to have a lunch box takeaway window on one street and a quiet dine-in section that you enter from another small backstreet. You can either dine in or take away to one of the small nearby parks. This venue perfectly caters to the weekday office worker crowd. (Take a walk around: A Perfect Day in Taipei's Xinyi District)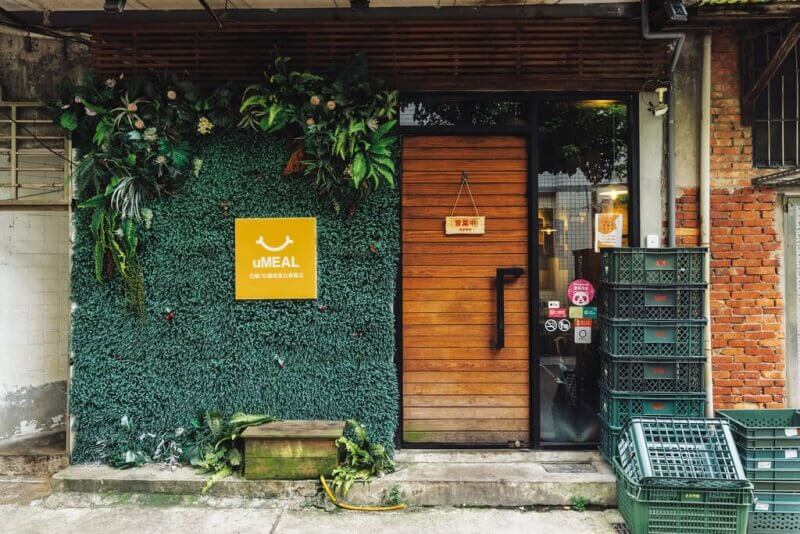 Turning darkness into light, uMeal is a restaurant seeking to spread the worthy message of healthy eating in ordinary lives, bringing busy modern people a corner to treat their body right.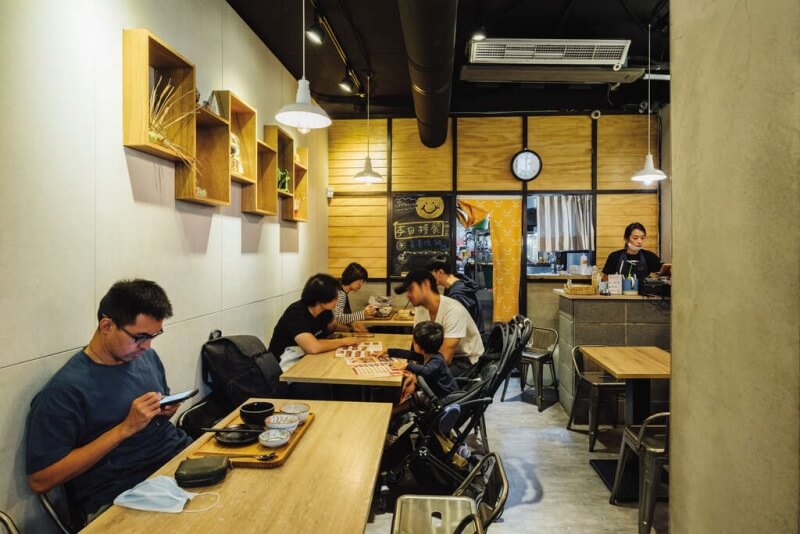 UMEAL 優膳糧
🏠 51, Wuxing St., Xinyi Dist.
🕑 12:00pm – 8:30pm
Words by: Nathan Ray
Photos by: Samil Kuo
This article is reproduced under the permission of TAIPEI. Original content can be found at the website of Taipei Travel Net (www.travel.taipei/en).
Look deeper into Taiwan's food culture…