Head to Nantou and Yushan National Park (玉山國家公園), home to several large sections of Taiwan's Central Mountain Range (中央山脈). Boasting more than 30 peaks over 3,000m tall, the park's best-known attraction is Mt. Jade (Yushan; 玉山) standing at an imperious 3,952m, making it the tallest peak in all Taiwan. Rich in biodiversity and also known for its eco-tourism practices, a trip to Yushan should be on everyone in Taiwan's bucket list. (Read more: The best hiking trails in Taiwan)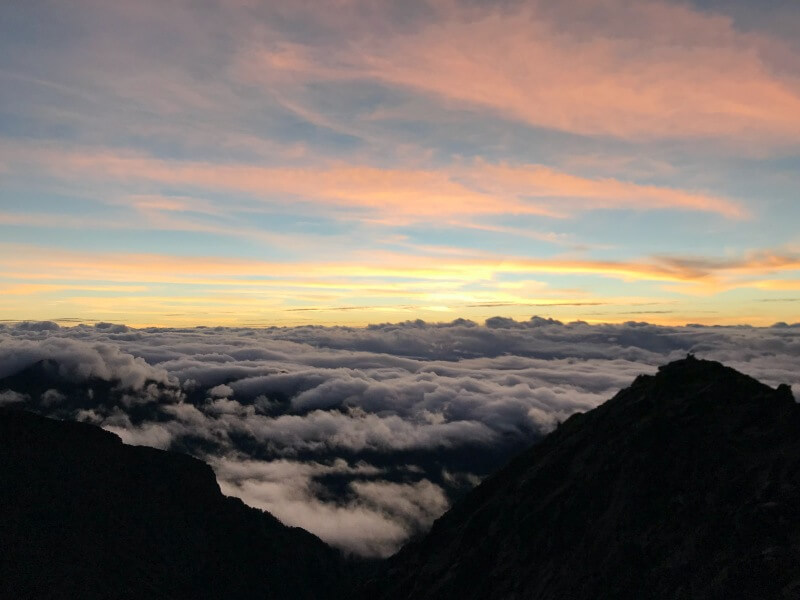 Three Parts of Yushan National Park
Northwestern
Yushan National Park is split into three parts: northwestern, southern and eastern. In the northwestern zone, the major pull is the main peak of Mt. Jade, while other places and things of interest include Jinmentong Cliff (金門峒大斷崖), Mt. Jade's south peak, a stunning sea of clouds and even snow in the winter. The section's subtropical and cold zone ecosystems result in a very diverse range of vegetation, including spruce forests, fir forests and Rhododendrons. (Read more: Does it snow in Taiwan?)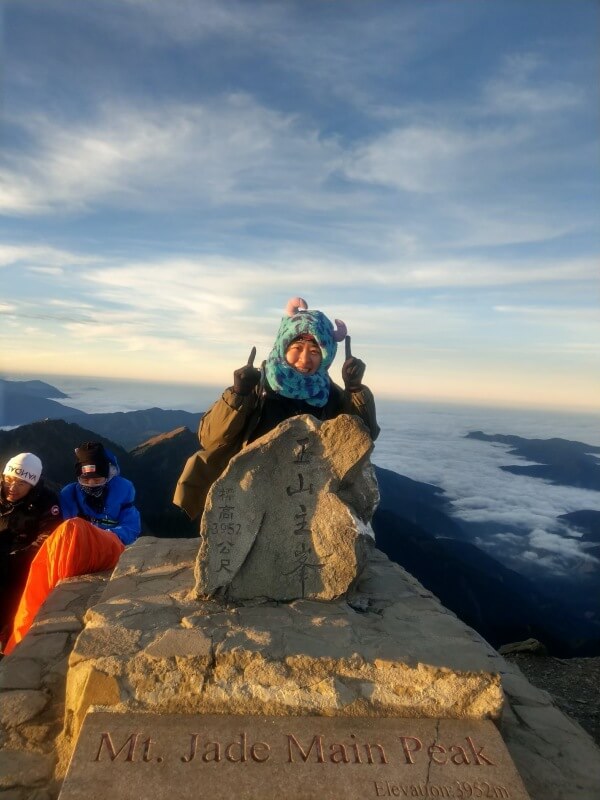 Southern
Only accessible from Provincial Highway 20, the southern part of Yushan National Park boasts fantastic natural landscapes, including high mountains, green forests, and sprawling valleys. Home to the Bunun tribe, Meishan Village (梅山村) is where you'll find centers with food, beverage and recreation facilities, as well as tourist information. Communities located within this part of the park include the Haiduan Township (海端鄉) of Taitung County in the east and Nanhua District (南化區) of Tainan in the west.
Eastern
The eastern part of the park includes both Hualien's Zhuoxi (卓溪鄉) and Yuli townships (玉里鎮), as well as Zhuoqing Village (卓清村). From the latter, you can access the trailhead of Batongguan Traversing Trail (八通關越道線) at Shanfeng. From here there is an accessible 13.6km trail to Walami (瓦拉米線) which goes along the Lalak Stream (拉庫拉庫溪). The eastern part of the park also features much farmland, with the land in front of the Nan-an Visitor Center (南安遊客中心) boasting scenic rice fields which turn a beautiful yellow when the crops are ready for harvest.
Yushan National Park Hiking Trails
There are 30 mountains in Yushan National Park all with peaks more 3,000m high, 11 of which are part of the Yushan Mountain Range (玉山山脈) and 19 that are part of the Central Mountains (中央山脈). The peaks of Mt. Jade are the most famous, while others popular with hikers and outdoor enthusiasts include Nanyu Mountain (南玉山) and its natural spring water, East Xiaonan Mountain (東小南山) and its excellent viewpoints to admire the Central Mountain Range, and Xiuguluan Mountain (秀姑巒溪) which is covered in white wood and alpine forest. Click here for a full list of Yushan National Park's mountains.
Several of the trails here take multiple days to conquer, such as the Yushan Peaks Trail, which starting at the Tataka Trailhead (塔塔加步道), is a 61.2km route at an elevation of more than 3,000m. Best tackled by experienced hikers (novices steer clear), along the way you'll traverse Yushan's towering main and east peaks, as well as Lu Mountain, making for both a great adventure and a great physical challenge. The forests and plant life are constantly changing with the elevation, while the Temple of the Mountain God on Yushan's west peak is definitely worth a stop along the way.
Another is the Batongguan Traversing Trail (八通關越線道), an east-to-west trail that crosses the Central Mountain Range between Dongpu Trailhead (東埔越線道) in Nantou County and Shanfeng (山風) Trailhead in Hualien, built by the Japanese in 1921. 96.1km, there are several collapsed sports along the way which make this another difficult trail, which inexperienced hikers should think twice about attempting. The route is an educational one, as along the way you can gain understanding of road building, while also getting to see artifacts of stone masonry.
Other trails of repute include the Walami trail, Siouguluan trail (秀姑巒線), Mabolasih trail (馬博拉斯橫斷線) and Sinkang trail (新康橫斷線). All of the trails in Yushan require permits to grant hikers access, while you can also plan your own route through the park. Application information can be found here.
Camping in Yushan National Park
There is a variety of campgrounds, cabins and lodges available for hikers to stay at during their trip across Yushan, details of which you can find here. To stay at Paiyun Lodge (排雲山莊), a 116-bed facility, visitors must apply in advance, which we would recommend doing a month or two prior to your intended stay.
Wildlife in Yushan National Park
The park is home to a huge variety of birds, mammals, amphibians, reptiles, and insects, butterflies in particular. If you want to see the butterflies, your best bet is visiting between March and May, when you may be lucky enough to see huge processions of them fluttering and flying through the mountains. You may even encounter larger animals such as deer, macaques and even black bears, so keep your wits about you and be respectful of their habitat and be sure to practice Leave No Trace, during your time in the national park. Read more: In search of the elusive Formosan black bear)
Visit More National Parks in Taiwan: