Taiwan might be better known for its scooter culture, but there are considerable advantages to touring the island on four wheels. Being able to drive in Taiwan gives you access to an extensive network of well-built freeways, highways, and scenic drives, allowing you to do much more with your trip than if you limit yourself to trains and buses. (Read more: Riding a Scooter in Taiwan (Part two): Best Places to Explore by Scooter)
In the past, renting a car in Taiwan was possible without much more than a photo ID, a wallet, and a smile. Fortunately for pedestrians though, you'll now have to make sure you have your paperwork in order if you want to get behind the wheel. This article will explain how to do exactly that. (Read also: Driving in Taiwan: What Every Visitor Needs to Know)
Do you need a car in Taiwan?
Whether you need your own set of wheels in Taiwan depends largely on where you are in the country and what your reasons for driving are.
Some cities were designed for the automobile — Taiwan's major sprawls were not. Heavy traffic and inadequate parking in Taiwan's major areas can present major challenges to getting around quickly (Taipei had 715,000 spaces for 1.6 million autos in 2016).
Couple that with the fact that Taipei has a quick, clean, and incredibly affordable MRT system that services most of the city, and there's not much reason for you to be crawling around in bumper-to-bumper traffic.
The appeal of having your own transport increases exponentially your want to break out of the city limits. Having a car license in Taiwan opens you up to the breathtaking entirety of the East Coast and the Central Mountains, both of which are considerably harder to explore by public transport. Meanwhile, access to the island's freeways and highway tunnels — some of which are closed to scooters — slashes the amount of time it will take you to navigate the island's mountainous interior. (You might also like: Sky High-Climbing Up to the Roof of Taiwan: A Wushe to Mt. Hehuan Excursion)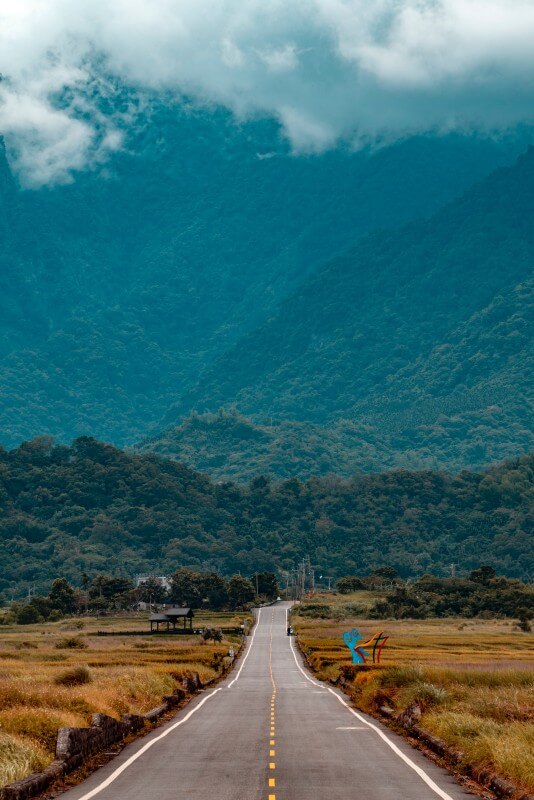 How do you get a car license in Taiwan?
If you hold a driving license in your own country, there are a couple of ways you can get road-ready for Taiwan:
1. You can exchange your license for a local one
If you're lucky, you might be from a country that has a reciprocal driver's license agreement from Taiwan. The DMV's official website lists all of these agreements by region. In some cases, you might be able to drive in Taiwan using your foreign license for 30 days after your arrival.
If you are planning your visit to Taiwan, check before traveling to ensure that you don't need to apply for an International Drivers Permit in your country of origin.
If you are eligible to exchange your foreign license for a local one. You'll need to bring the following to a DMV office in Taiwan:
Identity documents (original and photocopy):
National ID Card (Only applies to Taiwanese nationals with registered households in Taiwan)
An ARC with total validity of over six months
Three one-inch color photos that were taken within the past two years (These are smaller than the ones you provided if you previously applied for an ARC)
Original passport and photocopy
Valid overseas driving license and photocopy
Automobile driving license registration form and completed health examination
Proof of entry/exit record — this will normally be a stamp in your passport
The NT$200 application fee
Be aware that if your original license was issued in a language other than English or Chinese, you will need to have it translated into Chinese and verified by the Taipei representative office in your country. Additional requirements for licenses issued in China and Japan are detailed on the DMV's website.
Once you are issued a local driver's license, it will be valid for a total of six years.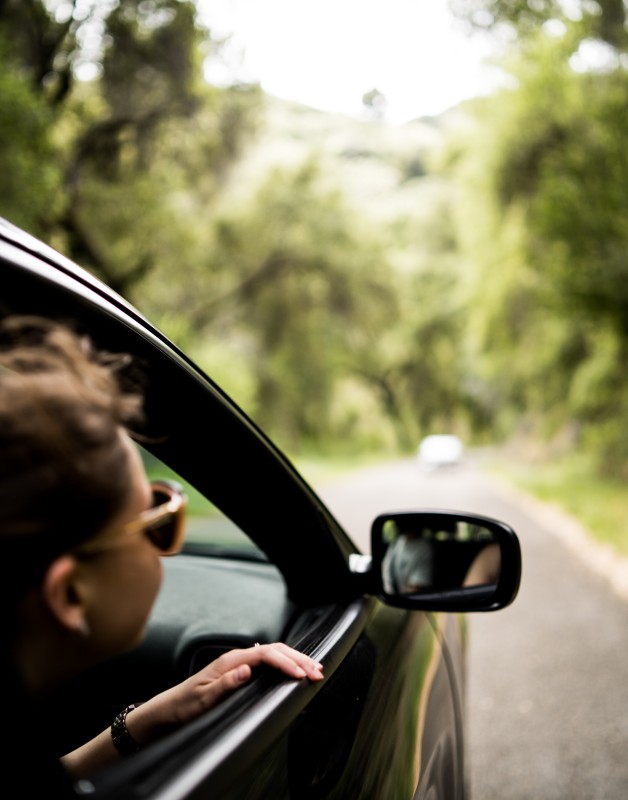 2. You can apply for an international drivers license
If you're staying in Taiwan for less than a year and have a license from your own country, you can apply for an international driver's license. The exact procedure for this varies depending on the agreement Taiwan has with your home country. In some cases, you may have first had to obtain an international driving permit from your home country. You may be able to do this at your country's representative office in Taiwan or you may have to apply before you travel.
In the case of some countries, registration must be completed at the DMV. To do so, you'll need the following:
Passport, Taiwan ID, or ARC
Three two-inch color passport photos
Your driving license
Copy of passport (to verify name in English)
Fee: NT$250
Getting a local license from scratch
If you don't have a valid foreign driving license, you'll follow the same procedure as local learners. In order to take the test, you'll first have to have held a learner's permit for at least three months and provide proof of driving experience.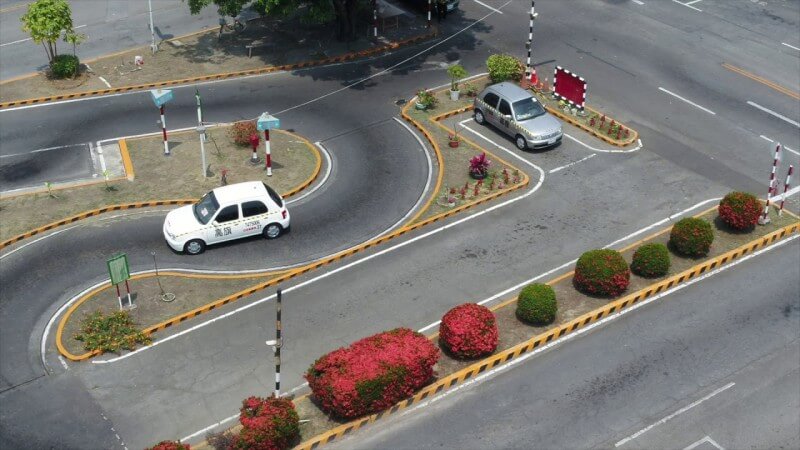 Learners permits can be obtained at the DMV. You'll need:
A valid photo ID
Three one-inch color photos that were taken within the past two years
A driving license registration form with completed medical evaluation
You can get proof of driving experience by enrolling in a local driving school. Wenshan Driving School, near Taipei's Xinhai MRT Station, comes highly recommended and has some English-speaking staff.
Theory Test
Once you have a learner's permit and proof of experience, book a test (Chinese link) at a local DMV office. On the day, you'll need to present the following:
Application form
Completed medical evaluation
Three two-inch color passport photos
ARC with a total validity of at least six months
Proof of driving experience
Learner's permit that you have held for at least three months
The test itself follows a similar format to the scooter test. You'll first take a computerized theory test consisting of 50 questions (Read more: Everything You Need to Know About Getting A Scooter License in Taiwan)
30 multiple-choice on rules, road signs, and situations, and
20 true/false on rules and road signs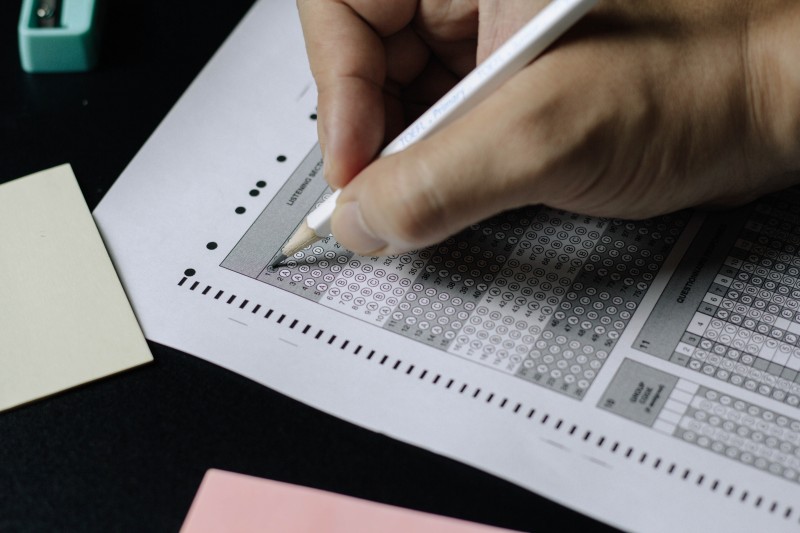 Drill the DMV's online practice test to ensure you're well prepared, or you can download the entire syllabus. You'll need to score at least 85% to pass, at which point you can move on to the road test.
Road Test
As with general scooter licenses, the road test does not actually take place on a road. You'll have to complete a closed circuit designed to test road safety and key maneuvers.
You'll start the road test with 100 points, after which deductions will be made every time you make an error. To pass, you'll need to complete the course with at least 70 points. You'll find a full breakdown of each test maneuver on the DMV website, as well as a full (albeit tedious) video walkthrough in English.
If you pass the road test but fail the theory, don't worry. Your partial pass will remain valid for one year. Retaking the road test costs NT$225.
(Words by Sebs Morgan; Cover Photo/why kei)
Read to get on the road?