Kinmen National Park (金門國家公園) is found on the Kinmen Islands, a Taiwanese county way off the west coast in the Taiwan Strait and to the northwest of another of Taiwan's island counties, Penghu. Considerably closer to Mainland China than Taiwan's main island, Kinmen is a county composed of two islands, Greater Kinmen and Leiyu island. Established back in 1995 and covering an area of more than 35 square kilometers, Kinmen's national park is split into five areas: Lieyu Township, Gugang, Kuningtou, Mashan Hill, and Taiwu Mountain, while there are also the townships of Jinsha, Jincheng, Jinhu, and Jining. Here's your guide to visiting Kinmen National Park. (Read more: A quick guide to island hopping in Penghu)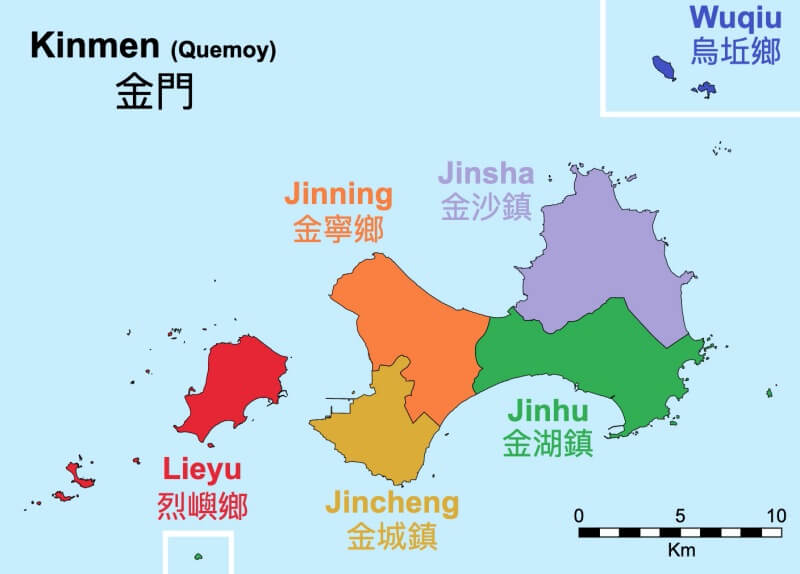 Exploring Nature in Kinmen
Birds and otters
Kinmen has a very low human population. This, coupled with the subtropical climate, makes Kinmen a great place to spot migratory birds, with around 320 different species said to visit the area between autumn and spring. With an abundance of fish and clams in the surrounding waters, Kinmen is a paradise for birds and is home to resident bird species as well as ones just passing through, such as ring-necked pheasants, Eurasian magpies, and blue-tailed bee-eaters. (See also: The Secret Forest in Kaohsiung: A Guide to the Maolin National Scenic Area)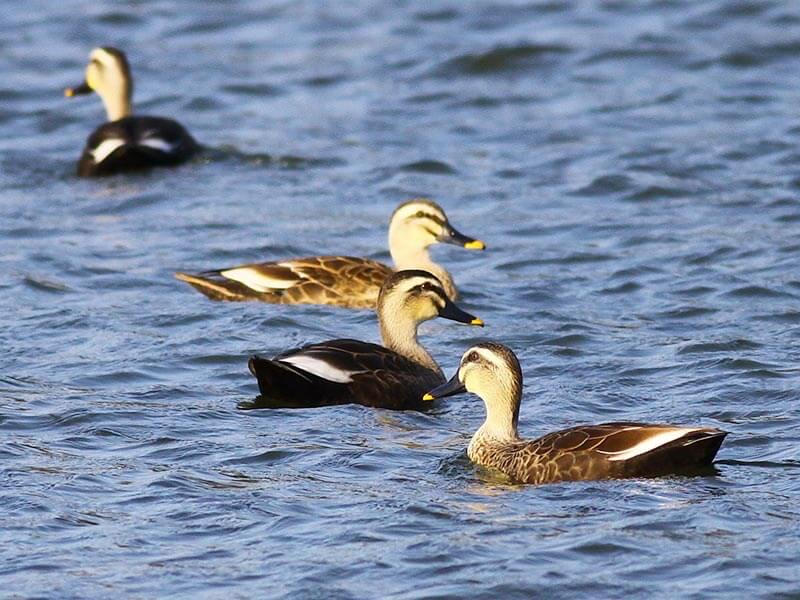 Top locations for bird watching include Jinsha Dam, Wujiang River Mouth, and Cihu, especially during high tide. Also, the Eurasian otter is a protected species here and if you're lucky, you'll be able to spot some of these nocturnal critters around Kinmen's waters come nightfall.
Taiwu Mountain
Kinmen is still part of Taiwan, so, of course you should be expecting a hike. In Greater Kinmen's center, Taiwu Mountain is a 253m-high peak with four routes available for tackling it: Qianshan, Houshan, Caicuo Historic Trail, and the Doumen Historic Trail (the latter two being the steepest). The mountain takes around two hours to climb if the hike is undertaken at a regular pace but half a day should be set aside as you'll probably want to admire the scenery and take in sites such as the 800-year-old Haiin Temple, Daoying Pagoda and Zhanyue Pond along the way. (You may also like: The Ultimate Hiking Guide to Yangmingshan National Park)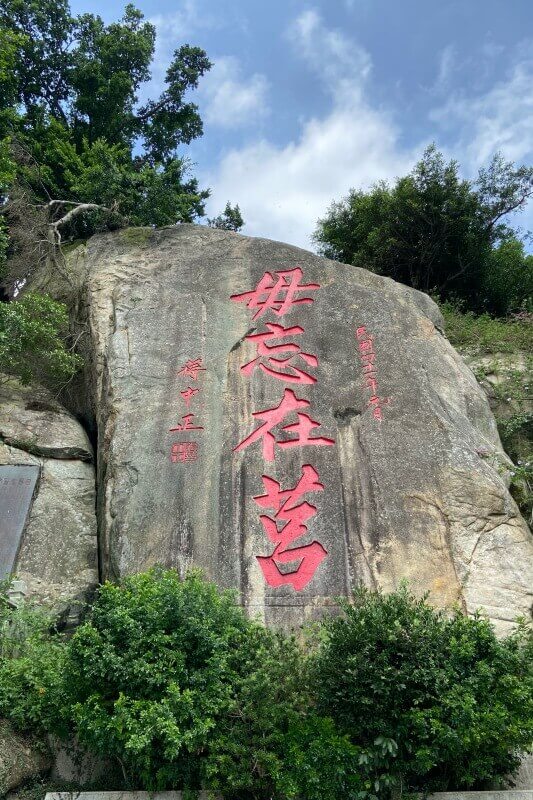 Beaches
Kinmen is also home to several beaches and coastal parks. At Houhu Seashore Park (后湖海濱公園) the large, white sand beach is complimented by a pleasant sea breeze. It is the only beach in Kinmen where it is safe enough to swim as the others are exposed to strong currents and rip tides. Donglin's coastal park (東林海濱公園) was once covered in landmines during the war (don't worry, it's safe now) and nowadays boasts golden sands and a fantastic viewing platform, while Jiangong Islet (建功嶼), which you can walk to during low tide, you can marvel at incredible oystermen sculptures. (If you'd like to take a dip: Swim Good: A Guide to Taiwanese Swimming Etiquette)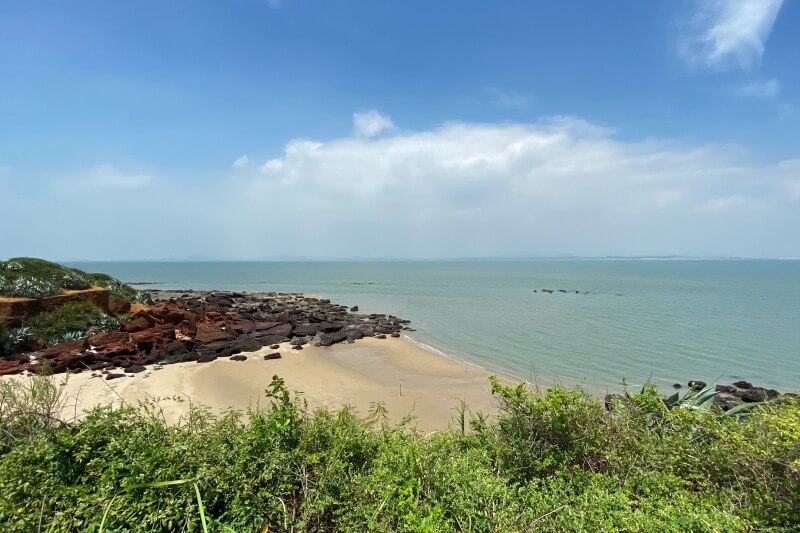 Discovering Wartime History
Refugees fled from China to Kinmen during the Jin Dynasty 6,000 years ago, which according to archaeological evidence, was the first example of human activity on Kinmen. Frequented by pirates in the 1300s, occupied by the Japanese during the Sino-Japanese War, and under martial law during cross-strait tensions between 1956 and '92, a lot has taken place on Kinmen over the years and you can explore its past while visiting. (Dig into Taiwan's history: 228: A Day in Taiwan's History that should to be Remembered)
Underground Tunnels
Jincheng Civil Defense Tunnel's (金城民防坑道) entrance is somewhat oddly located on the second floor of Jincheng Bus Station (金城車站). Built in the 1970s, it was one of Kinmen's main military assets and takes around 45-minutes to walk through, linking the bus station with buildings such as the post office and the County Government offices. The longest and largest tunnel on Kinmen is Qionglin (瓊林戰鬥坑道). 1,355m long and with 12 entrances it was built in 1976 and used to escape falling bombs. You should also visit Zhaishan Tunnel (翟山坑道), which was once used to hide boats.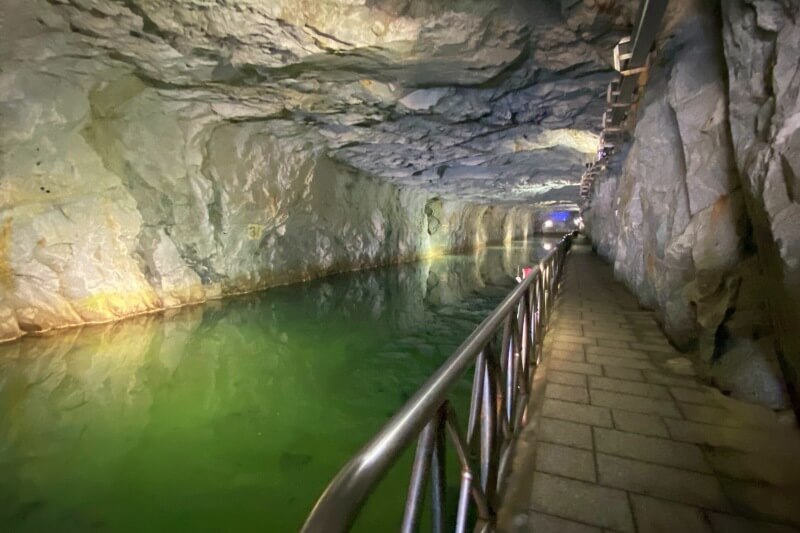 Fortress: Yongshi Fort (勇士堡)
Doubling as the entrance to the Landmine Museum, Yongshi Fort is on two levels, displaying the artillery fort commander's office and quarters above ground and machine gun firing spots below ground. There is also a visitor center outside.
Battle Museums
History buffs should make sure they visit both the August 23rd Artillery Battle Museum (八二三戰史館) and Guningtou Battle Museum (古寧頭戰史館) to find out even more about Kinmen's military and conflict history.
Admire Kinmen's Traditional Architecture
A county with much history, there are several examples of Kinmen's traditional architecture still standing today. There are many more traditional Chinese houses here due to the extended period of military occupation which can be seen at locations such as Qionglin Village (瓊林聚落) and Shuitou Village (水頭聚落). You'll also be able to see many Western buildings (洋樓), built by returning residents during the late 1800s and early 1900s by men returning home after exposure to other countries. (Discover Taiwan's architecture: Celebrating Taipei City's History & Evolution in Architecture)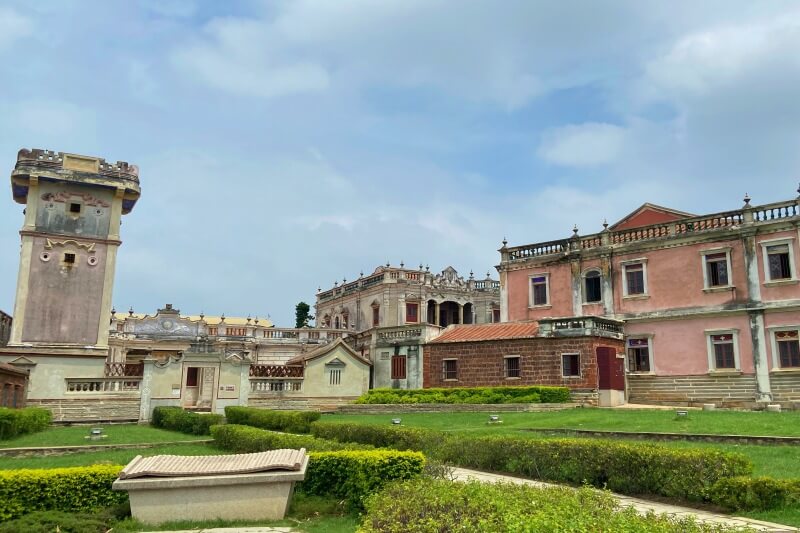 Kinmen Religion
Due to the forestry and logging industry starting during the Yuan Dynasty, Kinmen became mostly treeless and as a result was ravaged by northeastern winds causing storms and great damage. As a result, people brought in stone lions to ward off evils calling them Wind Lion Gods, with them in turn becoming symbols of local religion. They eventually became multipurpose with people praying to them in times of floods and even smaller incidents such as missing cattle. The lions are either male or female and you can plan a "lion searching adventure" to find all the different lion statues located across the national park. (Find out more local religious activities: A Quick Guide to Keelung's Mid-summer Ghost Festival)
Explore Kinmen's Local Food
The local fare in Kinmen is very diverse, so it won't be too difficult to find something tasty to fill your stomach. Rock oysters are served in a variety of fashions, including in seaweed soups (紫菜石蚵湯) or in traditional omelets (蚵仔煎), while fried dumplings known as potstickers (鍋貼) are also eaten in abundance. Be sure to also order a bowl of Guangdong congee (廣東粥) for your Kinmen breakfast, or go a bit more traditional with a tasty youtiao (油條). Of course, all of Taiwan's favorites can be found here, including beef noodles (牛肉麵) and dessert such as taro shaved ice (芋頭冰).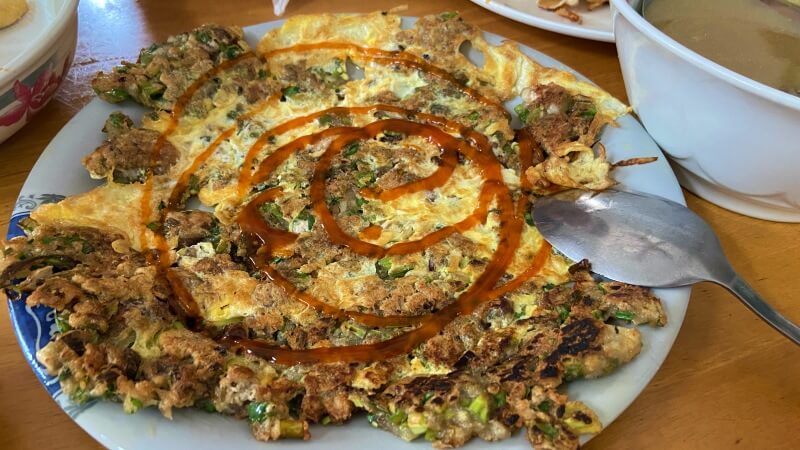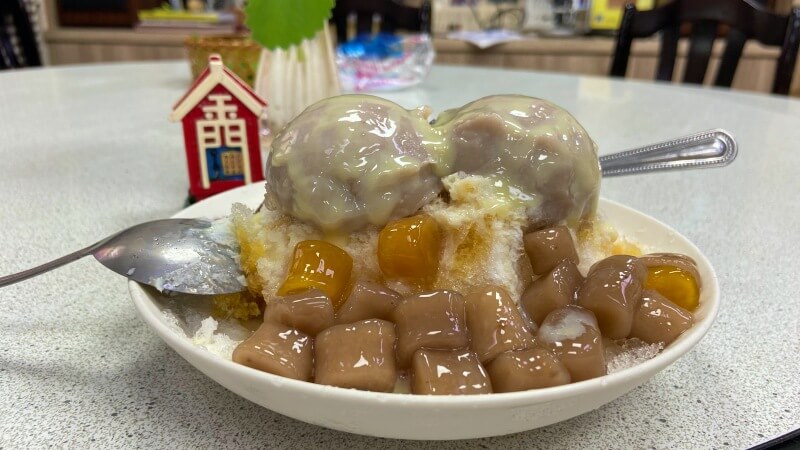 You can also pick up a lot of edible souvenirs from your time in Kinmen, such as locally-made beef jerky (牛肉乾), thin Kinmen Vermicelli noodles (麵線), and little taros, which are the agricultural staple of Lesser Kinmen. And, if you like a drink, pick up some Kinmen Kaoliang Liquor (高粱酒), aged for five years to ensure a smooth taste and rich flavor.
How to Get to Kinmen
If you're coming from Taiwan's main island, you're going to have to fly to Kinmen. Flights run from Taipei, Kaohsiung, Taichung, Tainan, and Chiayi, while you can also fly from Penghu.
Explore national parks in Taiwan…