A major capital city in Asia, you may think a trip to Taipei will break the bank. Home to Taipei 101, some of Asia's best bars, and a host of Michelin-starred restaurants, if you're not careful, you could find yourself splashing some serious cash while you're here. However, it isn't all glitz and glamor and expensive cocktails. Taipei has much to offer for travelers on a more realistic and stricter budget. Here's a guide to exploring Taipei in a day for approximately USD21/€20/NT$600. Let's go!
8am – Hike up Elephant Mountain
[Cost: FREE]
One of Taipei's most famous tourist spots, you need to have Elephant Mountain, also known as Xiangshan, on your itinerary when you visit the Taiwanese capital. You'll want to get there early to avoid the crowds, which is why we suggest you start your day here. Take the MRT Red Line to Xiangshan and then head out of Exit 2 and into Xiangshan Park. From here you can follow the signs to the Elephant Mountain trailhead which is basically the bottom of some steep steps that you'll follow all the way to the top with in a 20-minute hike. (Read more: An Afternoon at Elephant Mountain)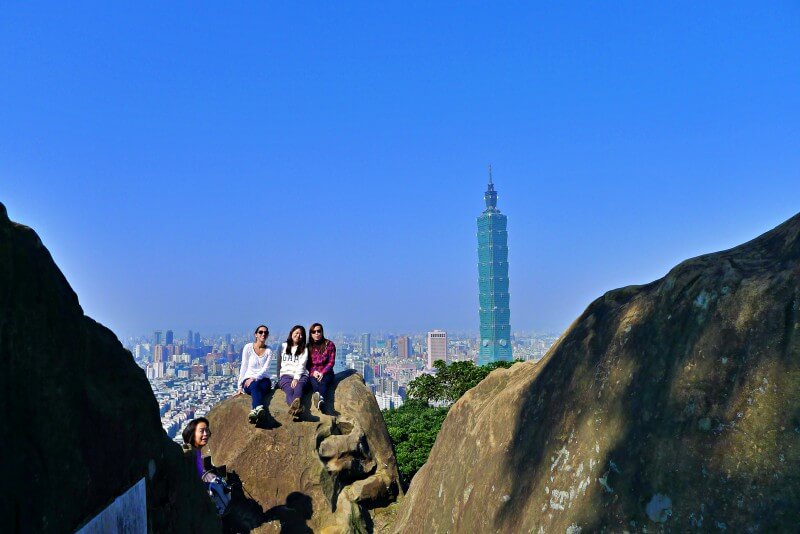 8.30am – Enjoy the Taipei City Skyline
[Cost: FREE]
By now you will have reached the top of the steps and your reward is the spectacular view of Taipei 101 and the Xinyi district and beyond skyline that you've probably seen on Google Images if you've ever typed in "Taiwan" or "Taipei." On the top of the mountain is the landmark "Six Giant Rocks". It's popular to pose for a picture atop the rocks up here but you might have to queue for you chance if it's a day with good weather and visibility.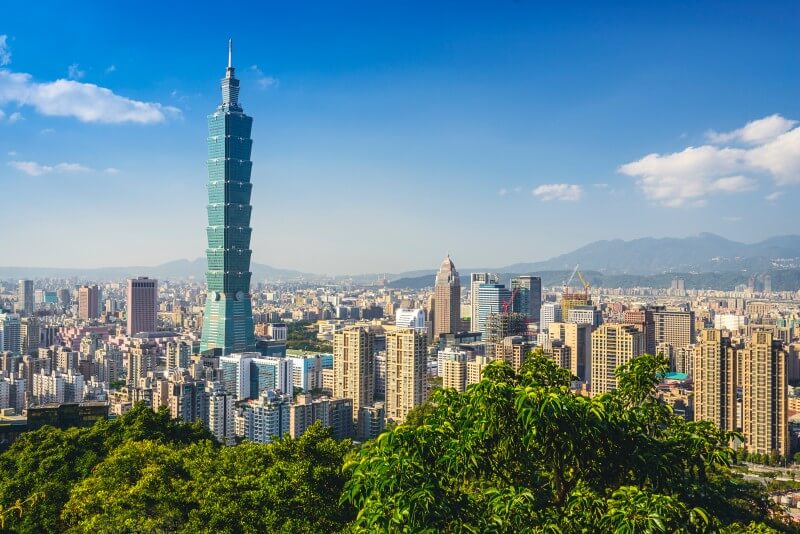 10am – Watch the Changing of the Guards at Chiang Kai-shek Memorial Hall
[Cost: FREE]
A national monument dedicated to a former president of the Republic of China; at Chiang Kai-shek Memorial Hall you can watch the fascinating changing of the guards ceremony every hour from 9 to 5 as well as browse the dedicated museum inside of the hall. To get here, take the MRT Red Line from Xiangshan to Chiang Kai-shek Memorial Hall and go out of Exit 5 and into the stunning Liberty Square from where you'll be able to see the hall. In this area you can also visit famous bubble tea store Chun Shui Tang as well as the National Concert Hall.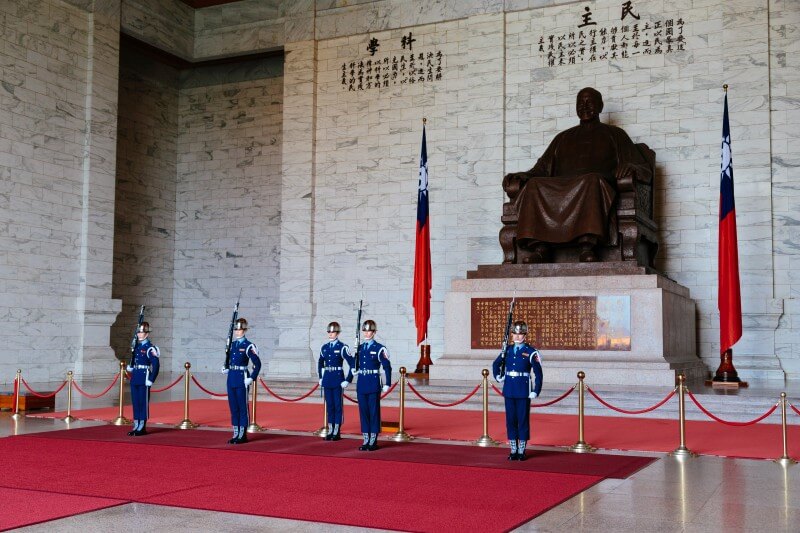 11.30am – Explore Yongkang Street
[Cost: USD9/€8/NT$250 for lunch]
Next, head to Dongmen (take the MRT Red Line to Dongmen and go out of Exit 5) and perhaps Taipei's most famous tourist street, Yongkang Street. Here you'll find all kinds of tasty treats including mango shaved ice and scallion pancakes, while you can't miss out on a bowl of mouthwatering beef noodle soup at Yongkang Beef Noodle. Take some time to explore all the boutiques and stores and coffee shops around the street as well as Taipei's old prison walls for a taste of the city's history. Shaved ice and a bowl of beef noodles on Yongkang Street both cost around NT$250 (€7.50), while a scallion pancake is within the price range of NT$25-55 (€0.75~€1.50), depending on which flavor you choose. (Read also: 6 things to do in Taipei that should be on every visitor's bucket list)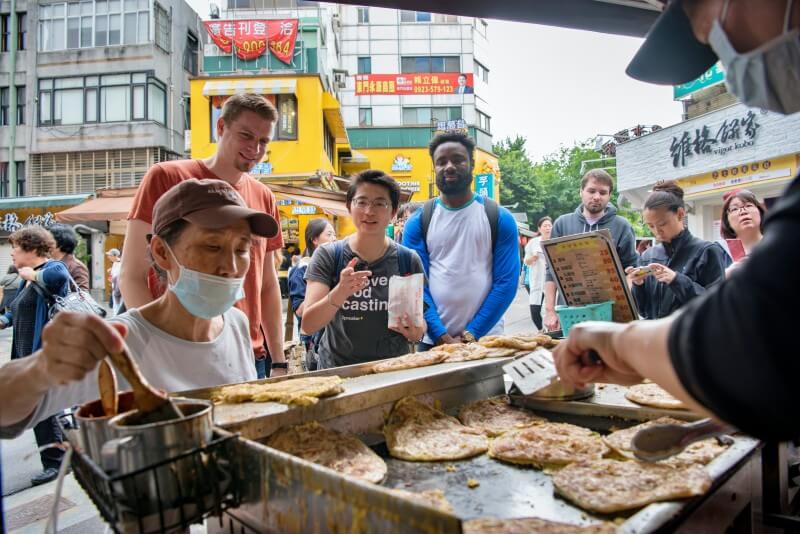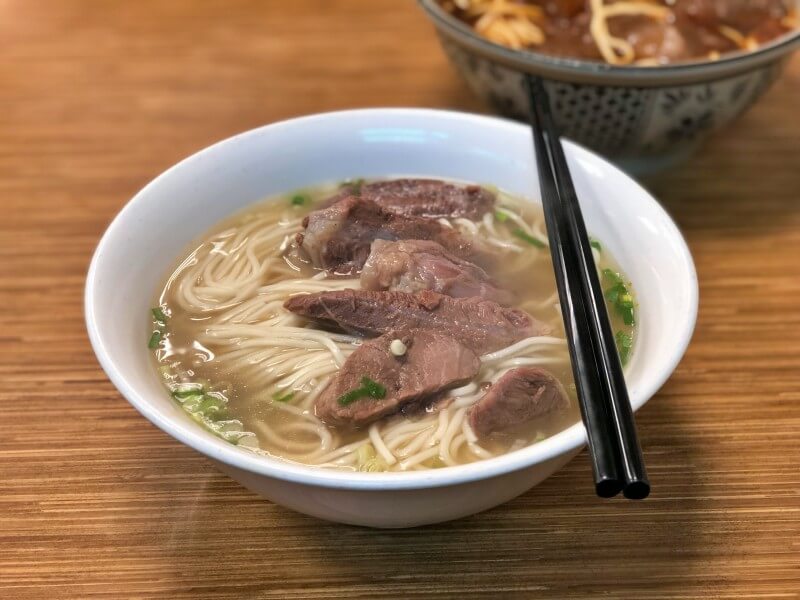 2pm – Check out Lin An Tai Historical House
[Cost: FREE]
Hop back on that MRT Red Line, this time to Yuanshan, and then take the Red 34 Bus to the Lin An Tai Historical House and Museum stop. Here you'll find one of the few preserved traditional houses in northern Taiwan, including a traditional Chinese courtyard. Nearby you'll also be able to visit Taipei Rose Garden, Taipei Collective Botanical Garden, while by Yuanshan MRT Station you'll find both Yuanshan Park and Taipei Fine Arts Museum. (You might also like: Celebrating Taipei City's History & Evolution in Architecture)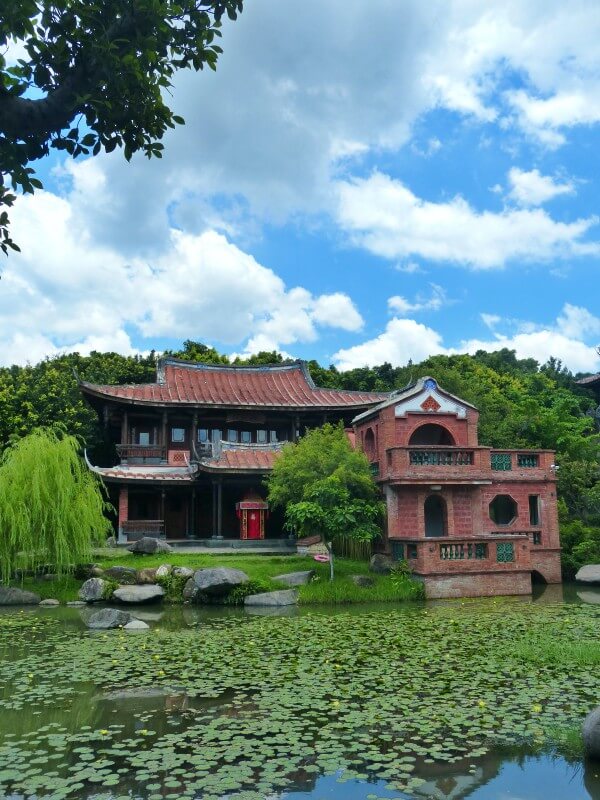 4:00pm – Hit up Ximending
[Cost: FREE]
Head over to the hustle and bustle of Ximending to experience one of the most popular places in all Taiwan. Take the 222 Bus to Songjiang Nanjing Station and then ride the MRT Green Line for three stops to Ximen. Street performers, record stores, high street brands, independent retailers, iconic sites such as Ximen Red House, and the hub of Taipei's LGBTQ community, there is much to see and do in Ximen. Make sure you don't miss doing to Taipei Cinema Park to enjoy the graffiti and street art.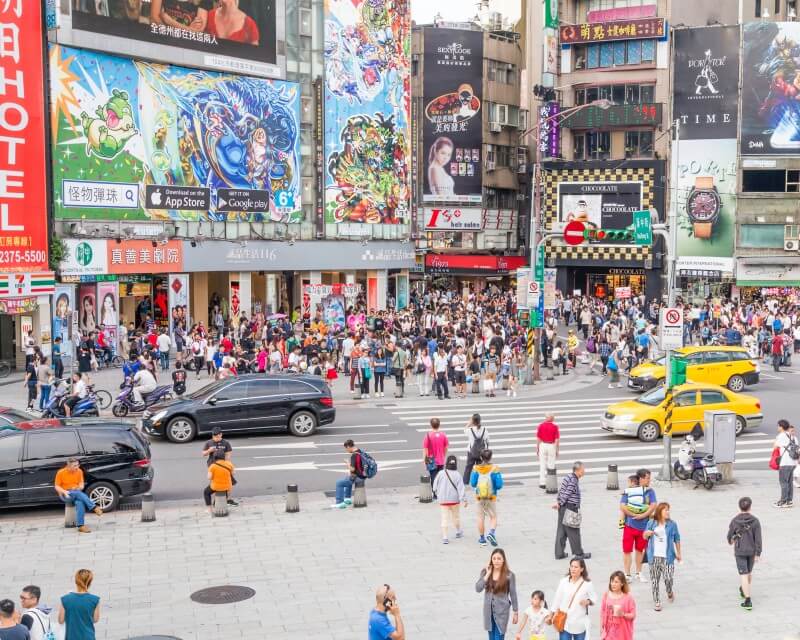 5.30pm – Longshan Temple
[Cost: FREE]
Ring in the evening in Wanhua district with a visit to the iconic Longshan Temple. Ride the Blue Line for two stops to Longshan Temple or walk for 15 minutes down Zhonghua Road to get there. Considered one of Taipei's three great temples, ten gods are commonly worshipped there, including sea goddess Mazu and Yue Lao the god of marriage. (Read more: 8 Things to Do Around Longshan Temple)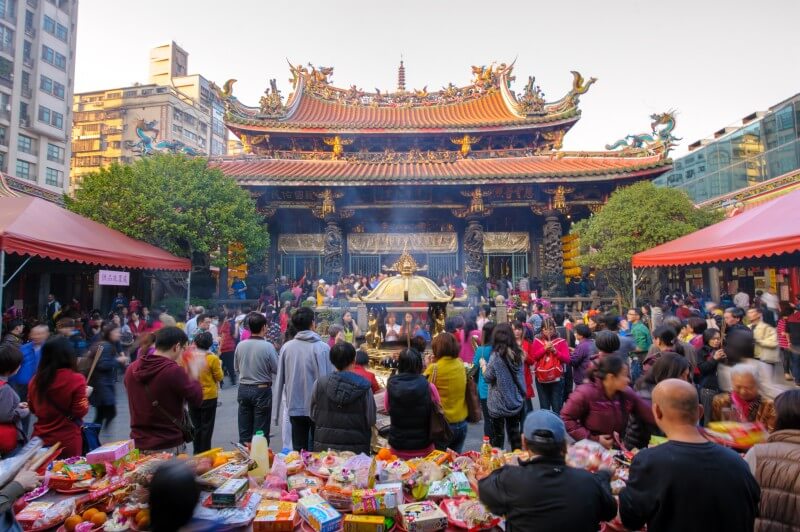 7pm – Enjoy one of Taipei's famous night markets
[Cost: USD6/€5/NT$:150]
Walk over to Huaxi Street Night Market, also known as Snake Alley, or to Guangzhou Street and Bangka Night Market to gorge yourself on traditional night market snacks until you can take no more. Snake Alley used to be a destination for more exotic fare ranging from snake blood to deer penis wine, which, these days you most likely won't be able to get your hands on due to legality. Others must-try include Wong's Broth (known for its minced pork rice), Yuan Fang Guabao (selling Taiwanese burgers) and Chang Hung Noodles. All of which were Michelin guide's Bib Gourmand recommendations in 2020 and will cost you less than NTD$150 (€5) for a great meal.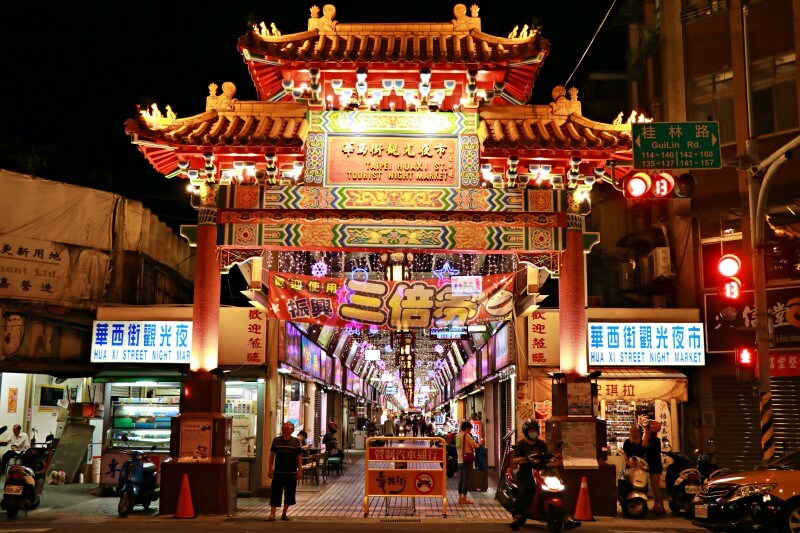 How to Get Around
[Cost: €5.50 /NT$180 for lunch]
Get a one-day transportation pass for NT$180 (USD6.5/€5.50) and you'll be able to use it on the MRT and buses around the city until the end of service on the day it is activated. You can buy it at the information counter at any MRT station or here on the fun pass website.
Budget in Summary
Your travel pass is NT$180 (€5.50) and then the rest is up to you. There are zero admission fees for any of the places we have recommended but you'll have to budget for food. In our case, budget NT$250 (USD9/€7.50) for lunch and NT$150 (USD6/€5) for dinner will be more than enough, making total amount of the Taipei trip NT580 (USD20/€18) only! (Of course, how much you spend is entirely dependent on how much you want to eat.) Enjoy your trip! 
More Tips to Travel in Taiwan