Ah yes, international travel. Remember when that didn't seem like such a logistical headache? Since the start of the pandemic, most of us have either postponed our travel plans — or just been aimlessly circling around Taoyuan Airport on an empty Boeing. But whether it's for a new job, next step in life, or an overdue family visit, going abroad is something you've gotta do. And of course, that raises the question of what quarantine hotels in Taiwan (and existential mind trip that accompanies them) might be like.
Unless you've been living in sweet isolation for the past 18 months, you'll know that in order to enter Taiwan, you currently need to spend 15 glorious days in a quarantine hotel (a full list of which is compiled on this monster spreadsheet). With the CECC reportedly planning to relax this rule for fully vaccinated live-alone travelers from mid-December 2021 (or at least at the time of writing), you might qualify for a slightly shorter stay in the near future. Even so, to dispel any misgivings you might be feeling about quarantine hotels in Taiwan, we spoke to six international travelers about their two-week sojourns. Here's what they had to say.
Saga: "Make it your own"
Saga, an international Masters's student at National Chengchi University (NCCU), quarantined twice at Taiwanese hotels, staying at Green World Linsen in September 2020 and Aloft Hotel Beitou in September the following year.
My first-year and second-year quarantines were very different experiences. The first was chaotic, lonely, and nerve-wracking. I think that was also because I was coming here for the first time and had to stay up late at night working for a company in Denmark. Then on top of that, I also had to get up for morning class at NCCU. While that was occupying my brain, I felt like I was all alone on the other side of the world.
My second quarantine experience, meanwhile, was more calming, more relaxing… but a bit long.
The first year I had a twin bedroom. It was a decent size, and I rearranged the furniture to fit my vibes and create a space for working out. The second year I decided to go with a larger room with a big bathroom, comfy sheets, and bedding. It made a big difference when I was getting over jet lag.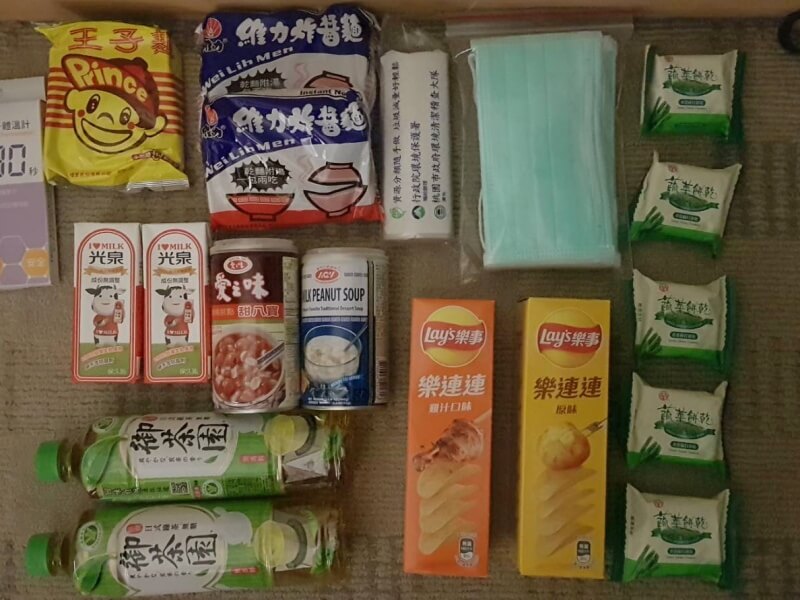 One thing that made a big difference was that both rooms had kettles and fridges, which meant I could order food in. That was important to me because I could have snacks laying around if I didn't like the food the hotel served that day — or just had late-night cravings. Sometimes I would also put my breakfast in the fridge if I wasn't hungry in the morning and have it as lunch instead.
My advice to people planning to stay at a quarantine hotel in Taiwan is to try not to push yourself to be too productive. You know, have something to do, but don't book up your day from 8 a.m. to 8 p.m. Treat yourself well and find a routine that works for you. Another important thing would be to do your homework on the hotel first. Think about what might be a dealbreaker for you (windows that don't open, fast internet, etc) and reach out to the hotels before. You might also want to check about food delivery rules because I've heard some of the hotels are a bit stricter regarding that.
Rishi: "I wouldn't say its a great experience, but it's not that bad either"
Rishi quarantined at Panco Hotel after a visit to the US to see their parents for the first time in two years.
I wanted quarantine to be this time where I could really explore myself and do a lot of different things. And to a certain extent I did (I really improved my haircare routine), but it was tougher — and quieter — than I expected.
My room was very compact. I think in total it took me about ten paces to go from one end to the other. There really wasn't a lot of space to move around, which was tough after a while.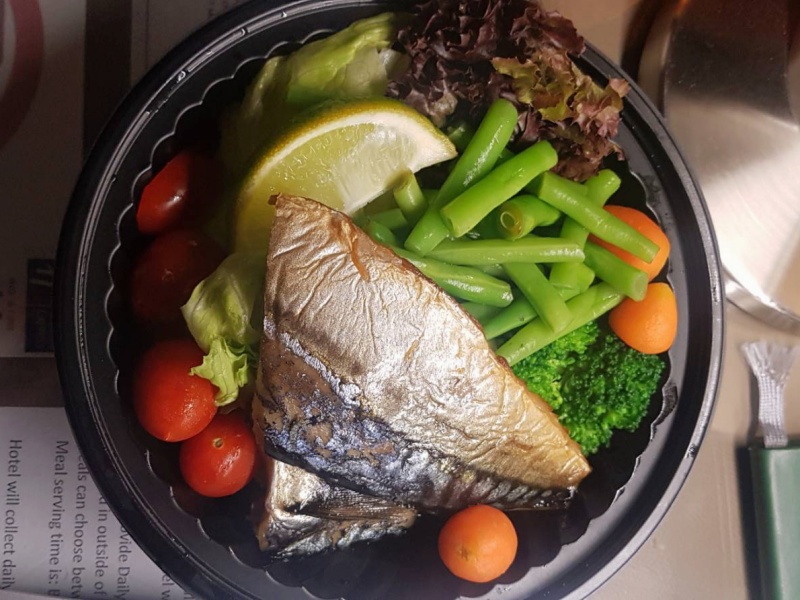 I did have a balcony which was really nice. You know, I was able to open a window and breathe fresh air, and when one of my friends came to my hotel to bring some stuff, I was able to wave down to them. The balcony also had a practical side to it: you're supposed to do your own laundry in quarantine. So having a place where you can put them out to dry is important.
Overall, I'd say my best piece of advice for someone that is about to quarantine would be to plan things to keep yourself occupied (imaginary hike up Elephant Mountain anyone?) and go easy on yourself when you're not productive. I tend to be quite scatterbrained going from thing to thing to thing and it helped to remember that. Find a way to exercise, too. I wouldn't say staying at quarantine hotels in Taiwan is a great experience, but it's not that bad either. You can do it.
Dominique: "Pack as many snacks as you can"
Dominique came to Taiwan in December 2020 on a working holiday visa and quarantined at Holiday Inn Express Taoyuan.
Quarantining in Taiwan was bubble-like. It is very strange to arrive in a new country and not step outside. You see Taiwan, but you don't experience it at all, except for through the food that you order. But it's very strange to be two weeks inside a room and be cut off from the outside world.
Of course, you're not completely isolated. You have wifi. You do have social interactions. But you're in another country and yet you don't have any contact with it. It's very strange.
My room was peculiar in that it was oval-shaped with a window running the entire length of one side. So when I had the curtains open, I got a 180º view of the city, which was really nice at sunset. That window definitely helped me hold onto my sanity.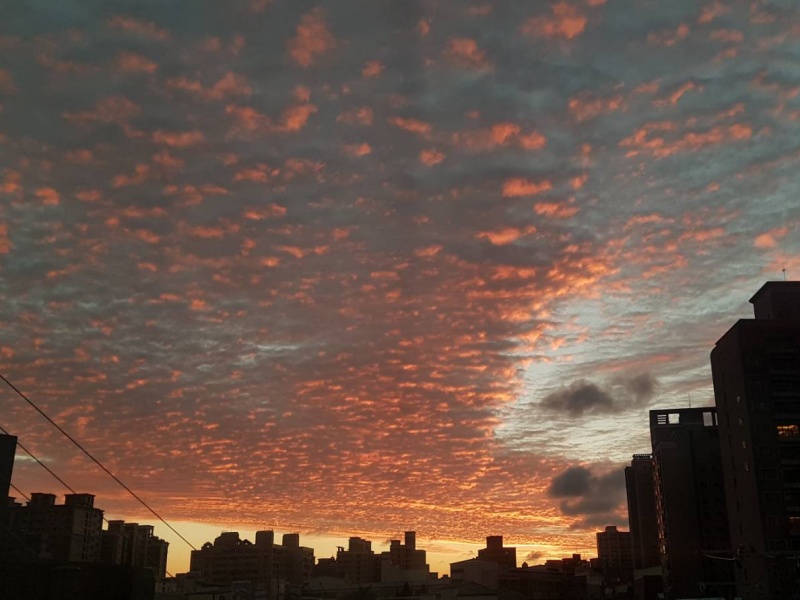 Regarding the food, I would say that you should definitely bring as many snacks as you can pack. Because you don't know that you're going to like the meals they serve every day, and your hotel might not cater to your dietary restrictions to a T. I noticed my hotel had good vegetarian options but getting them to understand my dietary restrictions (I can't have soy or dairy) was a bit of a battle.
Also, have a plan B for things like WIFI. My hotel's internet was excellent but I know that wasn't the case for everyone. If it's your first time in Taiwan (like it was mine) pick up a couple of survival phrases in Mandarin in case the staff's English isn't good. Because the language barrier was an issue at times.
Jen-ru: Not too shabby
Jen-Ru returned to Taiwan after completing a Masters's program in the UK and stayed at CheckInn in Taipei.
When I arrived in Taiwan, I'd just finished my dissertation, and gone through lockdown in the UK. So it wasn't that difficult for me mentally because after not being able to go out for a few months, I knew how to entertain myself.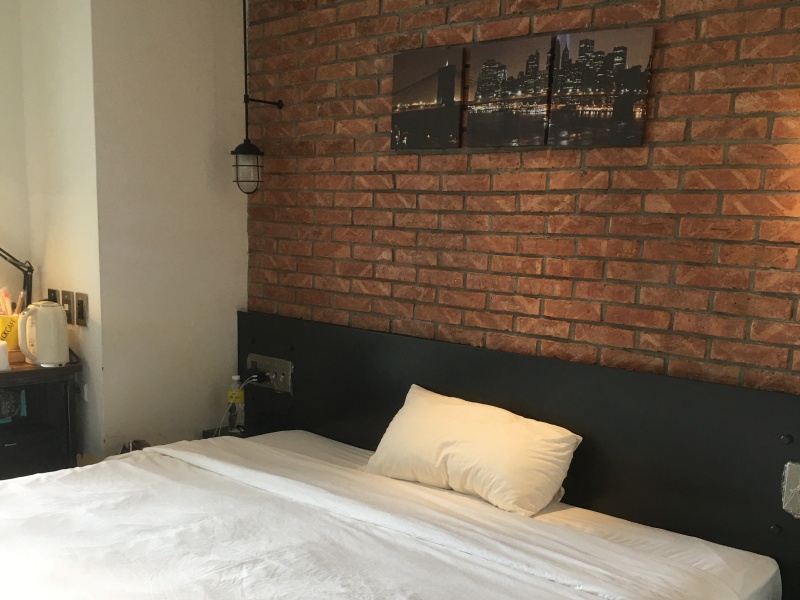 As I'm Taiwanese, I knew what to expect with the quarantine hotel food — that it would be bento lunch boxes. So you know it was a lot of carbs, a lot of protein, and not so many vegetables. But there was some variety because obviously, we have to be there for 15 days. So the hotel rotated between the restaurants providing the food every five to six days. I also had friends and family send fruit and vegetables to the hotel, and I've heard that some hotels will let you order fruit for breakfast if that's not an option for you.
Lastly, I'd suggest that you check what local city/county quarantine policies are because that might affect your stay. So me for example, my room had a big balcony, but a week before I arrived the local government made a rule about not being able to open quarantine hotel windows (this was at the end of last year though). Still, you're going to be there for a while, so do your homework (or have a Chinese-speaking friend help you).
Syrus: Like purgatory, but it doesn't last forever
Syrus quarantined at HiOne Holiday Hotel in Shenkeng, New Taipei City, ahead of starting his Master's program at NCCU.
Quarantine was like purgatory for me. It was this white space in between arriving in Taiwan and seeing in the country. In fact, it was only when I left quarantine and lay down in my dorm room that I actually got all the commitment anxiety about moving around the world to study here.
My hotel room was nice enough, fairly large with two queen-size beds and a little hallway with a sofa. I really appreciated the fact that the window looked out onto a large river, which meant I could use my long 200mm lens to take pictures of birds and people walking and fishing.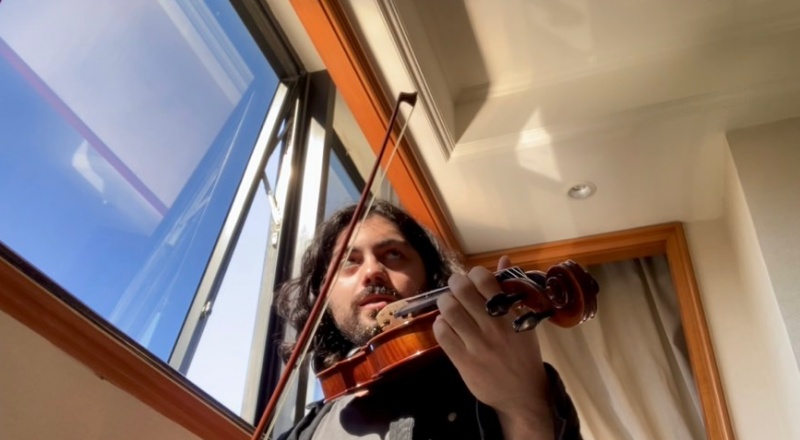 For anyone planning their own quarantine my advice would be to know what kind of Netflix shows you want to watch (We have a whole list of suggestions here). Downton Abbey was my obsession during my two weeks quarantine. Stay in touch with your friends from back home, bring something to keep yourself busy, as I did with my camera, and remember that it doesn't last forever.
Tom: Too damn long (but worth it)
TomTom quarantined at Hej Taipei Arena Hotel on his return from a one-month family visit.
I was happy with the size of the room I stayed in. There was space to exercise and a friend brought a yoga mat and even free weights so could work out, and I even ordered a keyboard piano on Shoppee so I could practice.
The window only opened more than just a few inches though. That did bother me. I was sticking my head far out the crack every couple of days just to have the sun touch my face for a few minutes every couple of days.
Another problem I had was I would get bored, and when I'm bored, I get hungry. So the food, though it was pretty good, wasn't enough. I'm pretty sure I ordered UberEats to my room daily.
My advice for people in Taiwan is to hold off on nonessential travel until they relax the quarantine rules a bit. But if you're coming to Taiwan for the first time, just do it. Quarantine will be a great time for you to recover from jet lag, practice your Chinese, and research things you want to do (here's a couple of ideas). Plus the Taipei is opening up now. The clubs just reopened, and the old city life is coming back strong. Quarantine is worth it.
Want to learn more about quarantine in Taiwan? Read on below: