One of Taiwan's biggest indigenous music festivals is returning to Taitung on the weekend of December 4. Back for its fourth year running, the Pasiwali Music Festival is bringing a stellar line-up of indigenous singers, dancers, and other talents to Taitung Forest Park in what is basically an enormous community picnic. And if that hasn't hooked you, it's also absolutely free!
Normally held around August 1st, Taiwan's Indigenous Peoples Day, Pasiwali takes its name from the Amis words for "go east," and is one of Taiwan's biggest showcases of indigenous talent in contemporary music. Last year, over 15,000 people showed up at the event on its first day.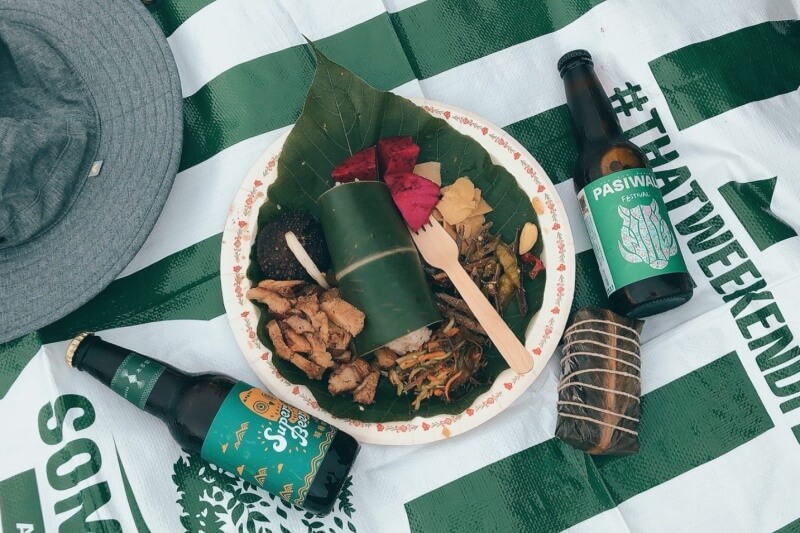 According to the organizers, the festival aims to encourage cultural exchange as well as offer a platform for indigenous peoples from around the world. In non-COVID years, performers have come from as far afield as Hokkaido, Malaysia, and Madagascar, while Golden Melody award winners A-Lin and Matzka have performed there.
And if that isn't enough for an appetite, there are also 40 food and craft stalls, where you can savor the notoriously good local grub. We're talking about everything from traditional snacks like Amis-style rice(笛笛飯)to millet wine, as well as craft coffee, beer, and handmade clothing.
A Fantastic Local Line-Up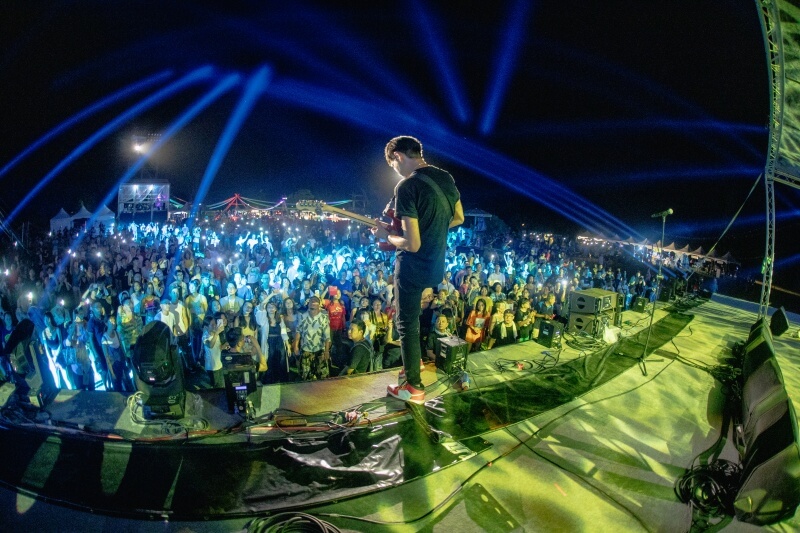 Naturally, this year's event will focus on local indigenous talent, but that's not to say that things have been scaled down. Abao, one of the most talked-about indigenous Taiwanese voices right now, will be on the Wild Boar stage. Hopefully, that means you'll be able to jump up and down to a handful of hits from her critically acclaimed 2019 album Kinakaian, which cleared the Golden Melody Awards, taking home Album of the Year, Song of the Year, and Best Indigenous Language Album. Expect a mix of upbeat staccato melodies and powerful slow burners that, as she teased over Instagram, "might make it hard for you to get up for work on Monday."
Pasiwali will see the return of Bulareyaung Dance Company, a contemporary troupe that has garnered lavish reviews internationally for free-flowing performances that blend contemporary and traditional indigenous dance. Tickets to see them tend to sell out very quickly, so Pasiwali might very well be your best chance of catching them live.
Additionally, this year's lineup will see a crop of rising talent, including Jing Wen Tseng (曾靜玟) a mandopop singer known for her ballads about heartbreak and unrequited love.
Creating Connections
"I've been watching the festival online for a few years now, and what I love most is seeing the different music and performance styles of artists from different indigenous groups," she tells Taiwan Scene. "We connect with each other through music and it helps us understand each other better."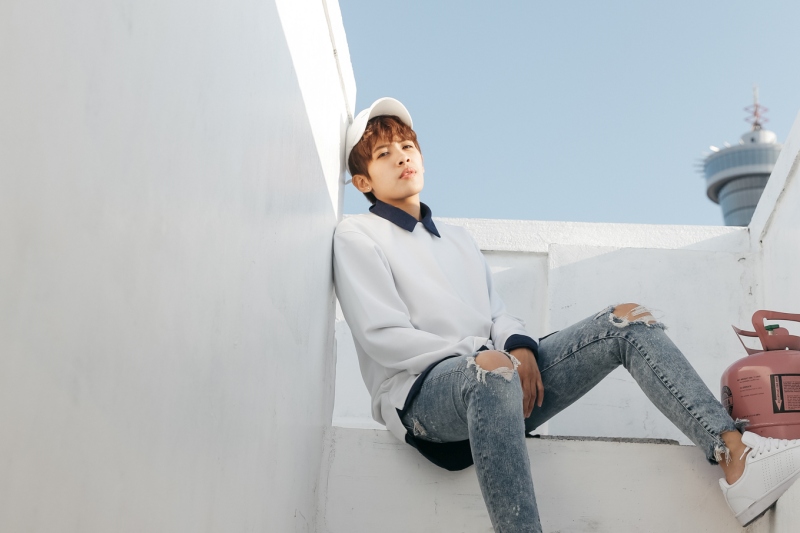 Tseng's father is from a Paiwan tribe in Taitung and is Atayal (Fuxing District, Taoyuan) on her mother's side. She is best known for her singles "Us" (我們), "Not Happy" (不快樂), and for the most part sings in Mandarin.
"Because I grew up in an urban area, I didn't get much of a chance to learn about the Paiwan and Atayal languages and cultures. Indigenous music and arts festivals [like Pasiwali] let me get closer to those parts of myself. Just like traditional indigenous festivals and ceremonies, they're very important to me as I connect with my roots."
The Ministry of Education lists all 16 of Taiwan's surviving officially recognized indigenous languages as either endangered or critically endangered. In 2010, it was estimated that only 35 percent of indigenous people were able to speak their ancestral language, due in part to suppression throughout the 20th century.
Increasing Indigenous Visibility
Still, events like Pasiwali are helping young indigenous people find new connections with their cultural heritage. "Now I have the opportunity to be part of an event that involves a lot of different indigenous languages, I'm trying to learn more of both my ancestral languages and integrate them into my music," says Tseng.
Moreover, it appears that events like Pasiwali that appeal to younger crowds are helping to expose indigenous arts to wider Taiwanese audiences. Celine Tsai was among the thousands that attended the festival from across Taiwan last year and called it an eye-opening experience. "There was a huge variety of genres and contemporary music, from rap to pop to RnB," she says, naming the Paiwan hip-hop group Boxing as one of her favorite artists from 2020.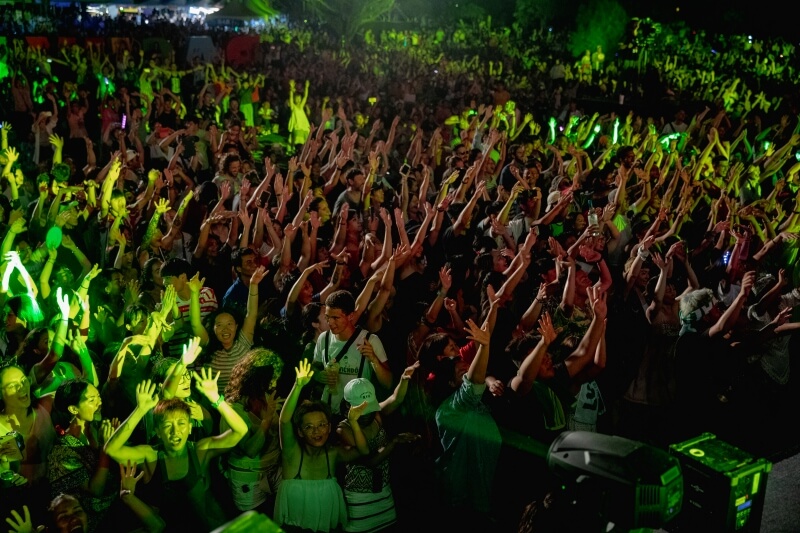 Tseng agrees that indigenous language music has started to attract wider audiences, as has music in languages other than Mandarin, such as Hoklo and Hakka.
"Why? My answer is very simple. Because it's great music. I believe that all you need is for a song to sound good and have good content, and regardless of what language it is written in it has the potential to go mainstream."
Kinakaian is a great example of this, enjoying widespread commercial success even though the majority of its songs are in Paiwan. A lot of people sing along without knowing what the lyrics mean, Abao said of the album in a 2020 interview with The News Lens, drawing comparisons between it and the Luis Fonsi hit "Despacito." Abao hopes that this increased visibility will help indigenous music reach a wider international audience.
That's one reason why Tseng is so optimistic about Pasiwali. "There's a lot that happens on stage and off stage that can really leave an impression on all of us," she says. "That way indigenous cultural heritage will get stronger."
Want to See More of Taitung?