A couple of months ago a friend and I drove up to the Northeast Coast to enjoy one of the first warm weather days of the year. Arriving at a pretty little beach just north of Keelung, we threw down our towels and ran, teeth clenched, into the chilly water for a swim. It was only later as we were paddling back to the shore that we noticed with disappointment the wrappers, bottle caps, and other litter that ran in a water line along the shore — and floated around us.
Sadly, trash-strewn beaches are hardly uncommon in certain parts of Taiwan, especially some parts of the north and southwest coasts. Last year, sections of the coast in Ruifang District — where we happened to be swimming that day — were ranked among Taiwan's 13 dirtiest coastal areas in a joint report by Greenpeace and Society of Wilderness.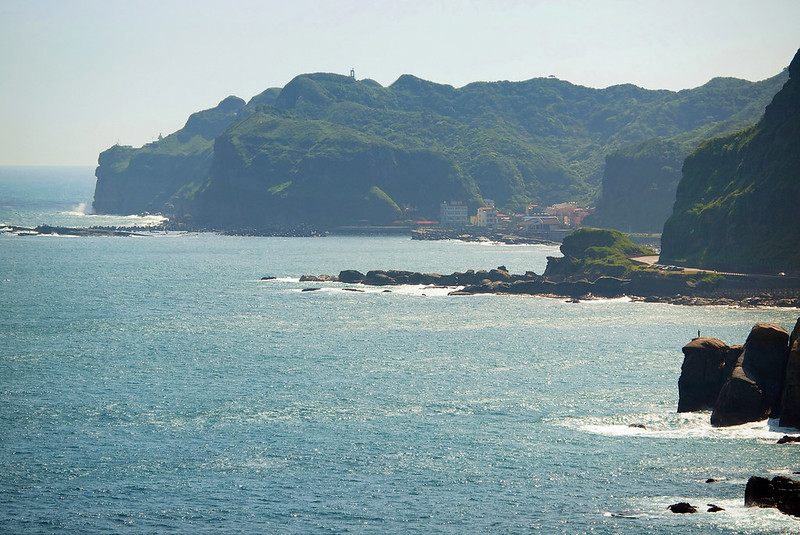 Despite Taiwan making great strides in waste management over the past three decades, the upkeep of its beaches lags behind that of other countries in East Asia. Compared to South Korea and Japan, which have considerably longer coastlines, Taiwanese beaches are soiled with around double the amount of waste per kilometer.
While beach pollution is an immensely complicated issue, apathy is an undoubted contributor. As is true globally, the oceans are out of sight and out of mind for many people in Taiwan, especially those who may only hit the beach once or twice every summer.
Taiwan National Clean Up
For the past few years, Taiwan National Clean Up has been working to change this. Every year at numerous locations around the island, volunteers gather to participate in what is billed as Taiwan's biggest beach clean-up.
"It started with a want to give back to Taiwan, our adopted home, and to keep our "playgrounds" clean," says co-founder Ryan Hevern, who has seen the event grow from 6 locations at its first event in 2017 to 24 locations around the island. "Over the years, over 5,000 volunteers have collected greater than 32.5 tons of garbage off the coasts and forest floors of Taiwan!" It's hoped that this year's event on May 28 will draw in 2,000 volunteers who can collect over 10 tons of trash in a single day.
In addition to the Greater Taipei area, this year's locations including Kaohsiung's Cijin Beach, Dulan in Taitung, and Yilan's Honeymoon Bay. At each of these locations, TNCU has partnered with environmentally minded businesses and organisations.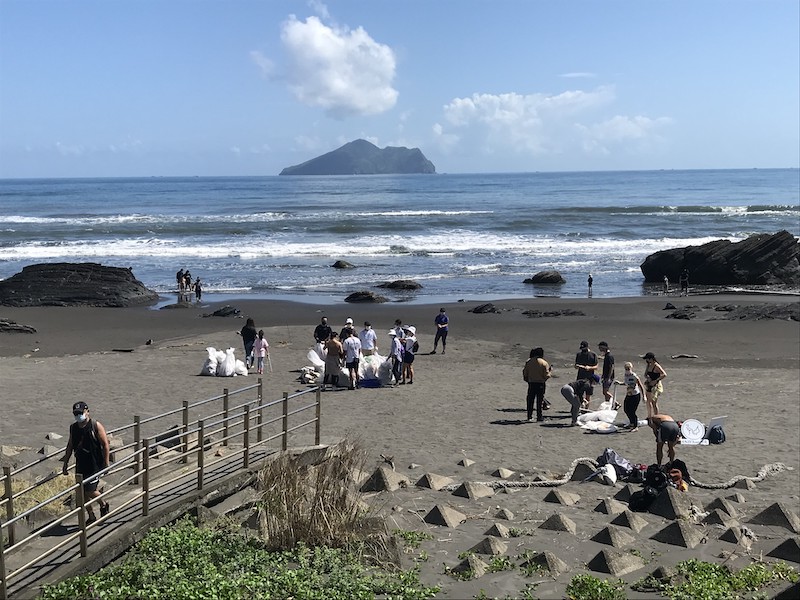 Glenn Lio of the Australia New Zealand Chamber of Commerce in Taipei told Taiwan Scene about how it is getting involved with a TNCU clean up at Wai'ao Beach in Yilan.
"We're hoping that by getting together we can raise awareness about this issue and encourage people to take a more active role in protecting Taiwan's beaches," he said. Meeting between 7:30 and 8:00 a.m. at the Main Hall of Taipei Main Station, the Wai'ao Clean Up will take place from 10:45 a.m. to 12:30 p.m. and is followed by a free barbecue at Drifters Pizza Pub after the event.
Glenn, who grew up between Taiwan and the US, explained that culture is one factor behind Taiwanese people's apathy toward beach protection. "When we were young, we learned that beaches were dirty and dangerous; that you might step on broken glass or drown if you swim in the sea. So people spend less time at the beach and therefore feel further away from the problem."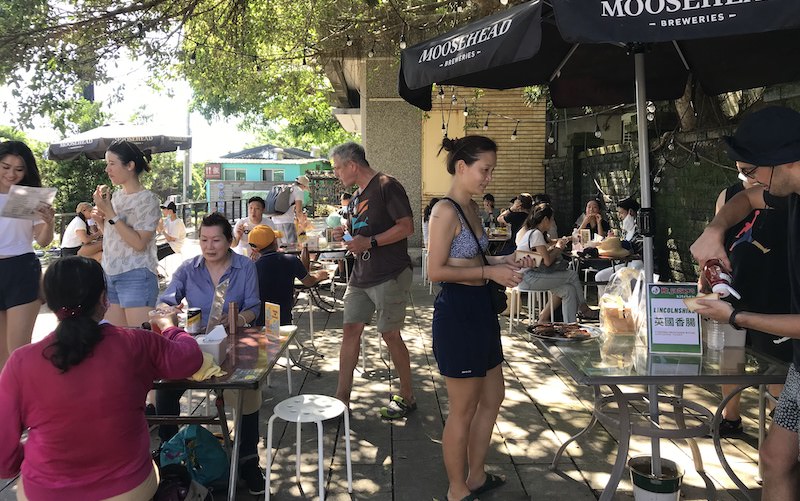 Undoing "Garbage Island"
This advice might have been appropriate three decades ago. During the 20th century, Taiwan's economy boomed in consumer goods manufacturing, particularly plastics. While this lifted thousands of people out of poverty, it also left a disastrous environmental legacy. By the early 1990s, the country was known internationally as Garbage Island, with a total garbage collection of only 70%. This meant that an astonishing 30% of Taiwan's net waste was either burned or became litter.
Thankfully, Taiwan has managed to turn this around due, in part, to an enormously successful recycling program. Some 55% of its total waste is completely recycled, including 73% of all plastics. But the beaches continue to bear the brunt of a consumer culture that remains heavily reliant on plastic packaging and single-use utensils. According to SOW, macroplastic waste, such as bottles, wrappers, and straws, is a pervasive problem local to Taiwan. The study also estimated that roughly 7.9 million items weighing roughly 1.1 million kilograms washed up on its shores at any given moment.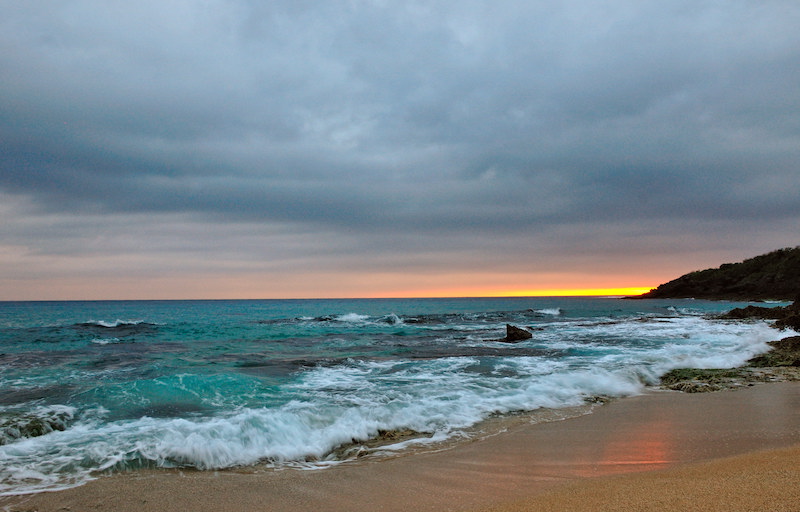 Turning the Tides
With coastal littering so pervasive, some have argued that beach clean-ups can only treat the symptoms, not their causes. And while there is some truth to this, Glenn believes that these events make positive long-term contributions toward Taiwan's efforts to become more sustainable.
"One goal of the Taiwan National Beach Clean Up is to encourage people to take a more proactive role in looking after their local environment," he explains. "When you see for yourself the impact that human activity is having on our beaches, you can't ignore the problem."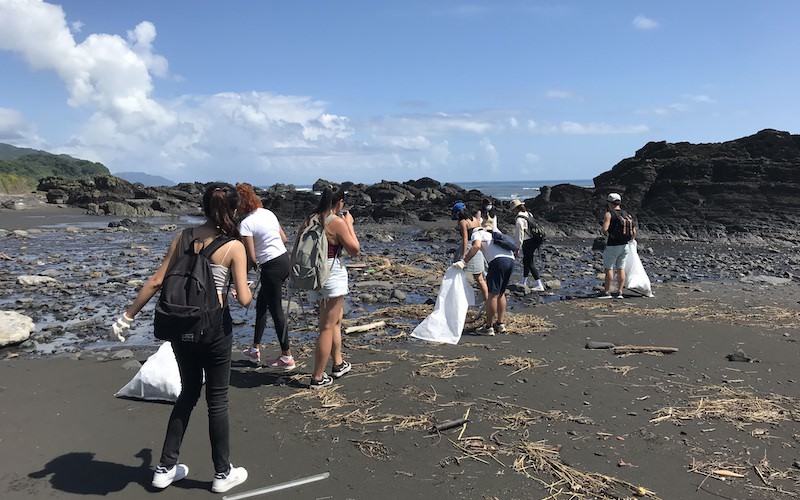 Taking part in the clean-up is also an opportunity for volunteers to reconsider their own plastic use, given the prevalence of macroplastic litter in Taiwan. In the SOW report, about 91% of the litter found on Taiwanese beaches was plastic or mixed plastic, with common household items like shopping bags, bottle caps, tableware, and drinking straws being some of the most common items.
That's exactly the kind of reminder that Taiwan can benefit from. Over the past two decades, public support for cutting down on plastic has increased considerably, but actual behavior may be changing more slowly.
One study published in 2019 by Law, Environment and Development Journal indicated that very little had changed about plastic consumption in Taiwan in the last twenty years, with the average person in Taiwan using an average of 700 plastic bags every year. Taiwan National Beach Clean Up is also demonstrating more sustainable alternatives to this behavior though; for example, by supplying volunteers with burlap sacks to collect litter rather than plastic bags.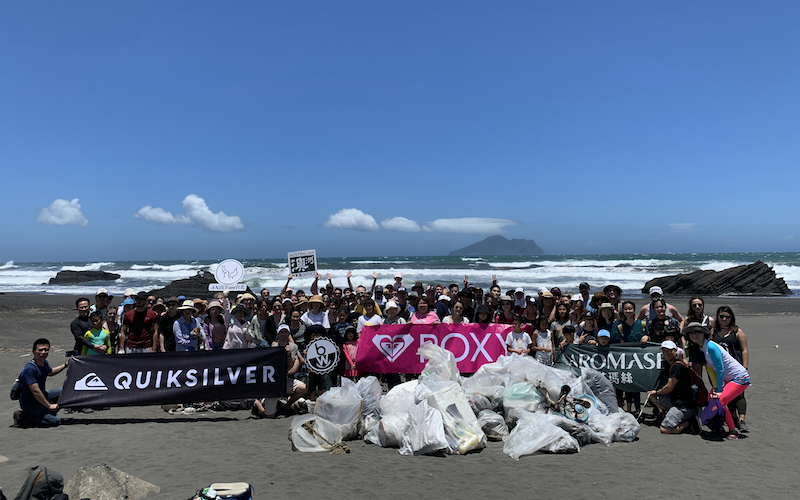 Other Environmental Issues
Though TNCU's first events were at the beach, it has since expanded away from the coast. "[The beach is] where we found most of the garbage, either washed up from various surrounding countries, or trickling down through Taiwan's rivers," says Hevern.
"We have always had forest clean ups as well, especially in the Shifen area." As an area synonymous with Taiwan's sky lantern tradition, New Taipei's Shifen is littered daily with the fallout from the practise. Despite a government program that encourages local residents to collect waste lanterns as well as eco-friendly events such as the WISH Sky Lantern Festival, a considerable amount of waste remains uncollected in the surrounding woodland.
In past, TNCU has also held a clean up on Jade Mountain.
Needless to say, consumer behavior is not the only factor behind beach litter in Taiwan. Fishing is one industry that is entangled in the problem, particularly due to the use of harmful equipment, such as trawl nets, that can break free of fishing boats and become enormous hazards to the marine environment.
In 2018, Taiwan's EPA responded to this ongoing hazard by establishing the Ocean Affairs Council, a body dedicated to stopping maritime pollution. On the organization's docket are several innovative solutions to such Taiwan-specific issues, including a bar-code system for fishing nets so they can be tracked and incentives for fishermen to switch to more environmentally friendly practices.
Both fishing debris and plastics need to be addressed if Taiwan's beaches are to get clean and stay clean. The island won't be spotless on May 29. But by drumming up enthusiasm about environmental protectionism, efforts like those of Taiwan National Clean Up are working to break the cycle, meaning cleaner tides and (even) prettier beaches.
This year's Taiwan National Clean Up takes place on Saturday May 28 and it hitting 24 locations around Taiwan. Check out their official Facebook page to see how you can get involved.
Cover photo: lwtt93
Correction: We originally reported that Taiwan National Clean Up held its first event in 2007. This was incorrect. The group formed in 2017.
More about sustainability in Taiwan: