Deriving its name from the Atayal word "urai," meaning "hot" or "poisonous," Wulai sits smoldering in the mountains directly south of Taipei. Known mainly for its natural "silver" hot springs — as opposed to the sulphuric (and eggy) "golden" springs up in Beitou — the New Taipei rural township bubbles over with day spas and resorts. Most make good on their promise of a satisfying soak, but far fewer pay their dues to the region's rich indigenous heritage like Fusen Banzhi Hotspring Resort, a simmering temple to the area's storied past.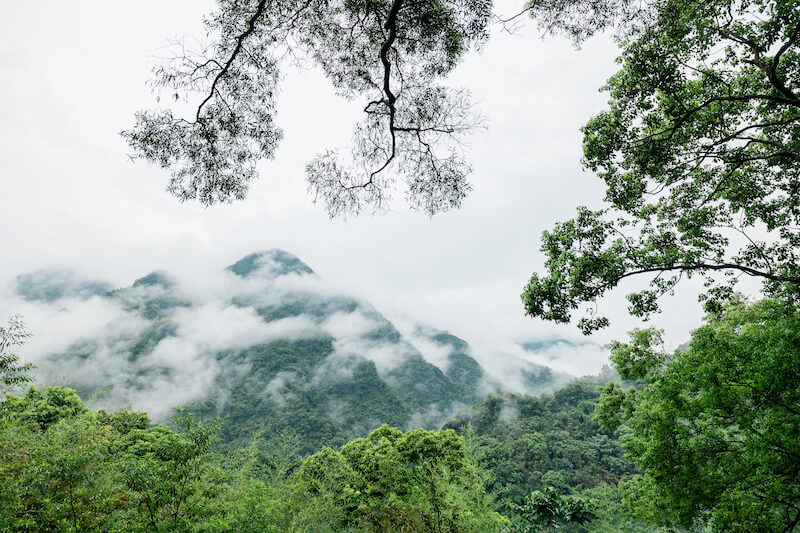 Steeped in Atayal Tradition
The newest addition to the Volando group — the custodians of near Volando Arai (which we also rate) — Fusen Banzhi Trio has inherited it's sister's careful attention to sustainability, local materials, and Atayal hospitality. Set in a terraced setting across the side of a steep valley, the spa is just far enough out town to enjoy a completely unspoiled view of the Jurassic wilderness that surrounds it. The compound consists primarily of three blackened wooden buildings, constructed in the traditional ngasal style, which is recognizable by bamboo poles that lattice around the buildings' exteriors like scaffolding.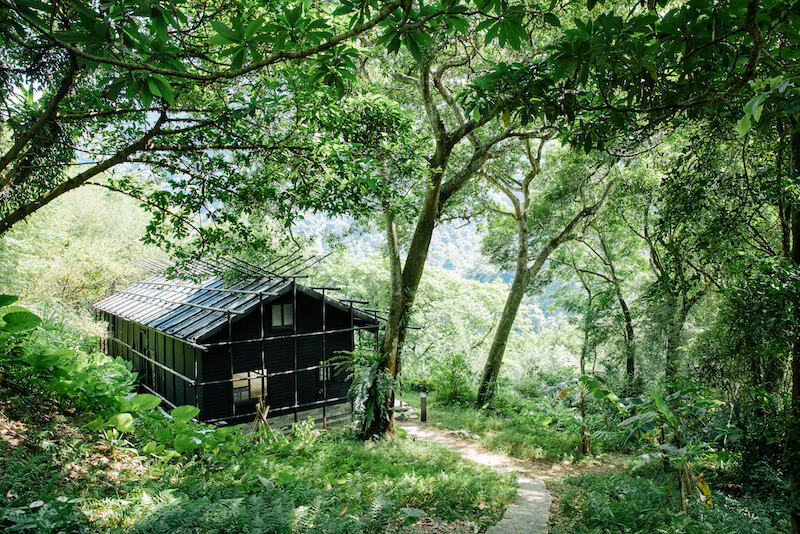 The names of these buildings, Ayan, Buta, and Yabox, are the central figures of the Atayal origin myth: the three brothers from which it is believed that all Atayal people are descended. The resort's name is a nod to the Atayal nickname of Yulao Yukan, the folk singer best known for his 2011 album Beijing, Taipei (北京·台北), who lives on the resort grounds.
Rooms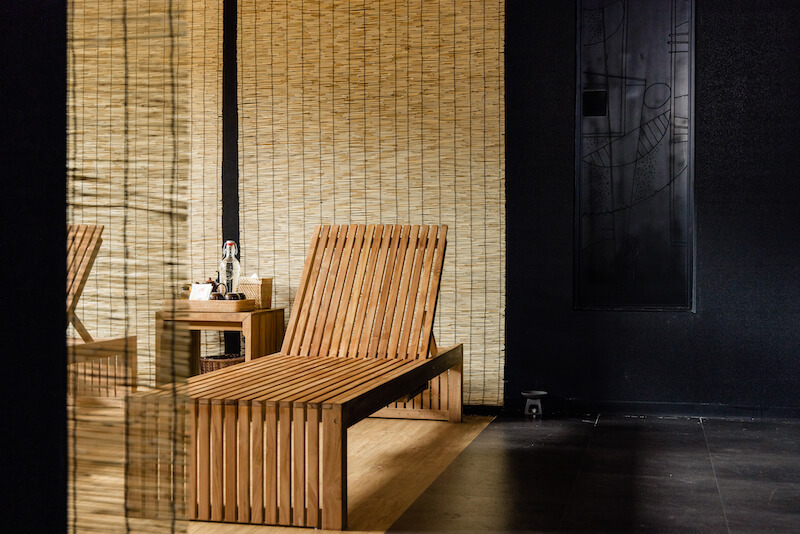 The careful incorporation of Atayal elements extends to the private hot spring rooms themselves. Traditional features such as reed curtains, woven baskets, and thatching imbue the spaces with organic character, complimented by the perfume of citrusy camphor that is present throughout. In most rooms, the onsen baths face outward, discreetly looking out on to the surrounding forests so that guests can feel close to their outdoor surroundings without having to worry about being seen by people outside. The rooms are between 35m2 and 65m2 in size, making them perfect for couples. Some also feature double beds where you can nap after your soak. At present, Fusen Banzhi does not offer overnight stays, though we hope this will change in the future.
Innori
Lunch and afternoon tea are noteworthy additions to any trip up to Fusen Banzhi Trio. Both put gourmet twists on indigenous kitchen staples, including the peppery herb magao (馬告), bird's nest ferns (過貓), and locally sourced river shrimp (溪蝦). Stars of the menu at Innori, the resort restaurant, include the chicken and chestnut roast and Atayal-style bamboo rice with wild boar belly, beautifully presented on a half bamboo flute.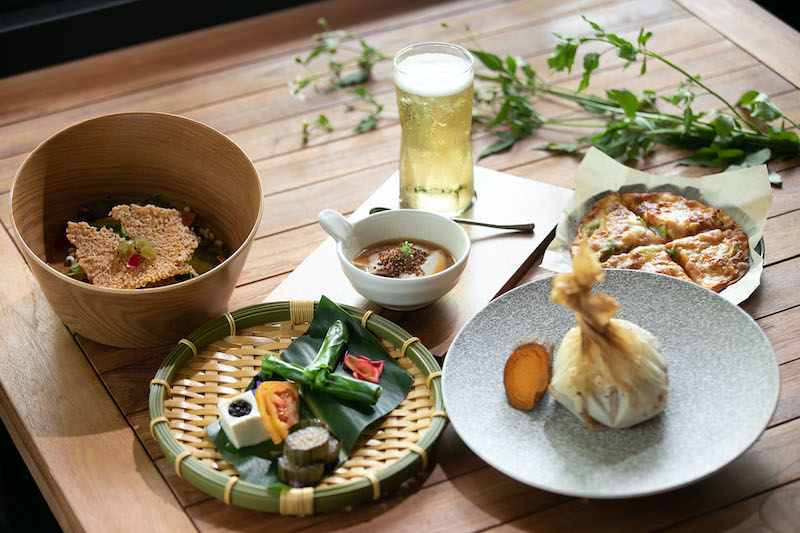 Visits to Fusen Banzhi Trio are priced between NT$1,500-NT$3,800, or NT$2,300-NT$5,200 with lunch or afternoon tea, during the summer months (June 1 to September 30).
Featured photo: Fusen Banzhi Trio.
More to do around Wulai: