Author / Catherine Shih
Photographer / Samil Kuo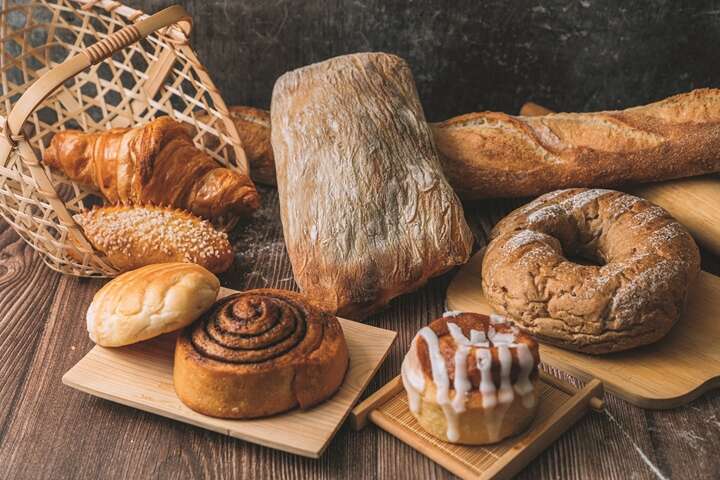 As the hot summer months draw to an end and autumn nears, the heartwarming aroma of mixed wheat and cream fills the air. The sight of round, plump rye bread or thin, crisp baguettes on display in bakery windows are the dreams of bakers and hungry customers alike. We've uncovered three scrumptious bakeries throughout Taipei, sharing their unique ways of making bread and the concept of hometown flavors ingrained in their recipes.
Sousan Tseng Bakery 曾全穀物酸種烘焙所
MUST TRIES: Whole grain sourdough bread, and Picual olive oil bread.
With her humble beginnings in Yilan (宜蘭) in northeastern Taiwan, Sousan Tseng is best known for a very specific type of bread: whole grain sourdough. One Internet user recalls meeting Sousan more than two years ago at a local market in Yilan. "Before [Sousan] had even arrived," the netizen remarks, "the booth was packed and already filled with people lining up! Ever since, I have always remembered her."
Not surprisingly, the main raw material in making bread is flour. Sousan, however, uses organic wheat locally grown in Taiwan, as well as imported organic wheat and rye. To top it off, she utilizes raw materials that come from local farms which employ environmentally friendly farming methods as much as possible. Compared with regular commercial instant yeast, a type of wild yeast used by Sousan, grown in Yilan, is more time-consuming and requires more skill. This is due to the external impacts of factors such as temperature and humidity on yeast cultivation.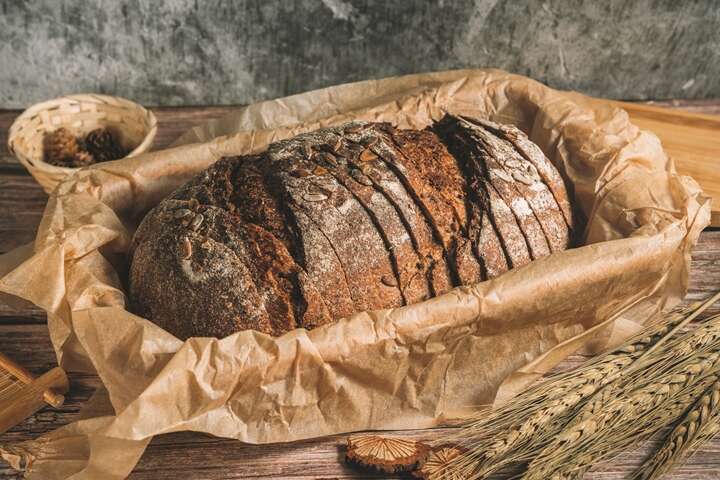 Even with all these complications, however, Sousan still insists on using Yilan-grown wheat due to the cleanliness of the water and organic wheat seeds — giving the wheat its wild charm. Sousan's dough is also distinguished by a sweet aftertaste after baking. The Picual olive oil bread is elevated even more by the scent of oil and makes a perfect meal with eggs. Many customers suggest having the signature whole grain sourdough bread plain first to taste its simple but profound flavor. After that, you can enjoy it with any flavor of jam or cheese to upgrade the delight bites as you like.
Sousan's bread is available in Taipei, at a shop where you can also try her delicious coffee and whole wheat desserts. You may also check her Facebook fan page for updated information about which weekend market she may show up to with her freshly-baked bread.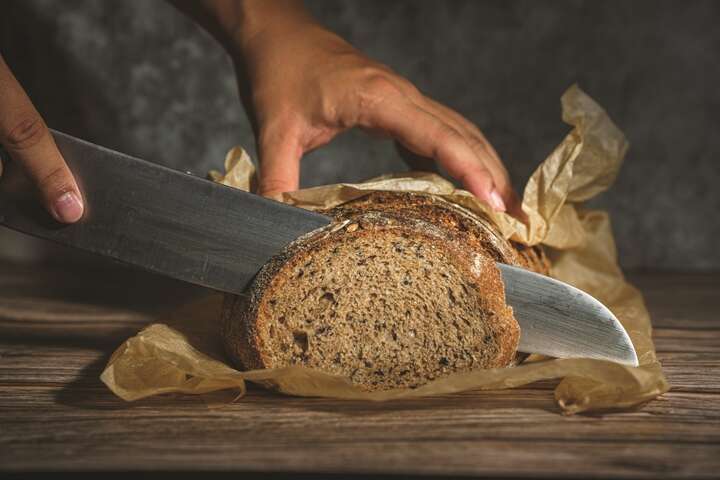 SOUSAN TSENG BAKERY
ADD  9, Sec. 1, Xinsheng N. Rd., Zhongshan Dist.
HOURS  11:00am – 7:00pm (Closed on Sundays)
WEBSITE www.facebook.com/sousansister/
Chichi Artisan Boulanger 潘先生烘培坊
MUST TRIES: French baguettes, ciabattas, signature croissants (available in chocolate and raisin flavors), and cinnamon rolls.
Having just opened in March 2022, Chichi Artisan Boulanger is a traditional French bakery located on a quiet section of Anhe Road (安和路) in Daan District, just a short walk from MRT Xinyi Anhe Station (捷運信義安和站). The French head baker, along with his Taiwanese wife, worked tirelessly day in and day out to open up their own bakery in this quaint corner of the city, and have been enjoying some early success.
The store isn't massive, and is thus able to maintain its small bakery charm. With its large glass display windows, freshly-baked bread is laid out every day and put on display for hungry passers-by to ogle while going about their way to work or school.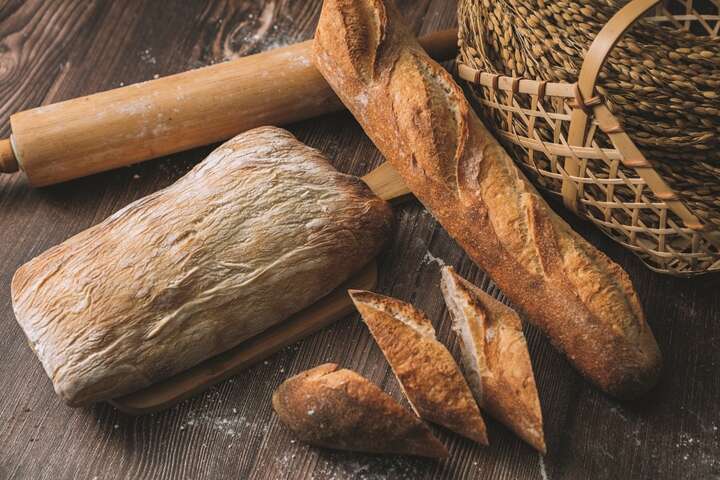 Chichi Artisan Boulanger focuses mainly on traditional French bread, as well as croissants, baguettes, brioches and more. Each type of bread is handmade with flour directly imported from France and is baked to the highest standards of quality and taste. Chichi manages to find their unique taste and surpass expectations, with their baguettes consistently ranked the most delicious in the city among local customers.
Upon walking in, you are quickly greeted by the aroma of French baguettes, traditional European bread, and large ciabattas on the shelves. The authentic baguettes are known for their crisp crust, while the texture inside is fluffy and soft. The ciabattas remind many customers — especially those from the Europe — of a hearty home-cooked meal with vegetable soup. To preserve the fiber of their ciabattas and maintain the chewy texture, the baker also points out that the best way to enjoy it is to tear it piece by piece with your hands, not cutting it with a knife.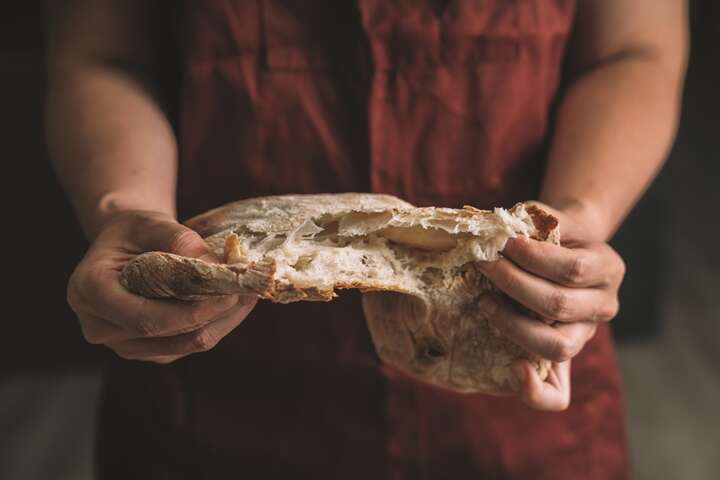 CHICHI ARTISAN BOULANGER
ADD  129, Sec. 2, Anhe Rd., Daan Dist.
HOURS  11:00am – 7:00pm (Closed on Mondays)
Hip Pun Vegan Bread 嬉皮麵包
MUST TRIES: Cinnamon rolls, French bread with red bean and cream, Mexican-style bread with salted butter, and bacon cheese baguettes.
Hip Pun Vegan Bread is an independent, animal-friendly, vegan bakery located near MRT Songjiang Nanjing Station (捷運松江南京站). All of their products are vegan and do not use animal byproducts such as eggs, honey, or milk. Therefore, even the pastries and bread are all made using animal-free yeast.
Hip Pun Bakery is unique in that they offer different bread on different days of the week (please check their Facebook fan page for further information). In addition, their store offers products such as old-fashioned bread, cakes, and plant-based drinks.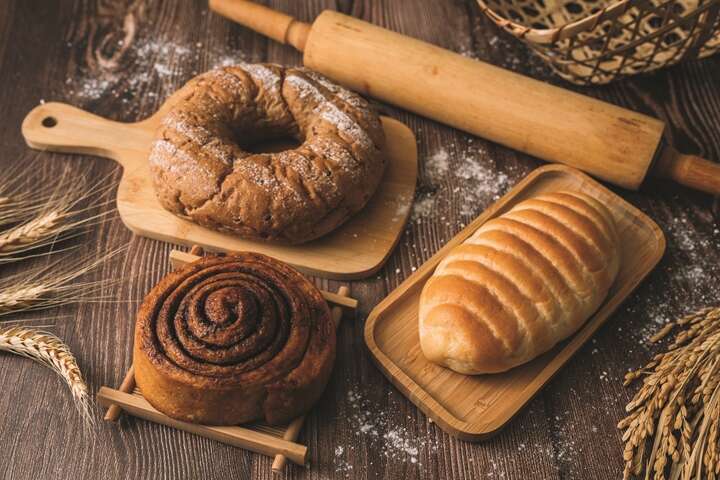 Perhaps one of Hip Pun's most famous products are their cinnamon rolls, which are topped with copious amounts of cinnamon powder and brown sugar. The body of the roll is solid, which keeps customers coming back for more. Moreover, the cinnamon powder is not too spicy and goes perfectly with their oat milk coffee!
Customers also rave about their French bread with red bean and cream as well. The exterior is a bit like a baguette, firm and chewy, but with a creamy red bean filling inside. Upon chewing, the cream instantly melts in your mouth, adding a further blast of flavor to the red bean puree.
Other delicious items to try would be the Mexican-style bread with salted butter, which is more like a dinner roll but paired with salted butter inside, making for quite the tasty choice. Or, if you prefer, you can also try their bacon cheese baguette — but don't be fooled by its name! Their bacon is comprised of Beyond Meat and their cheese is block cheese.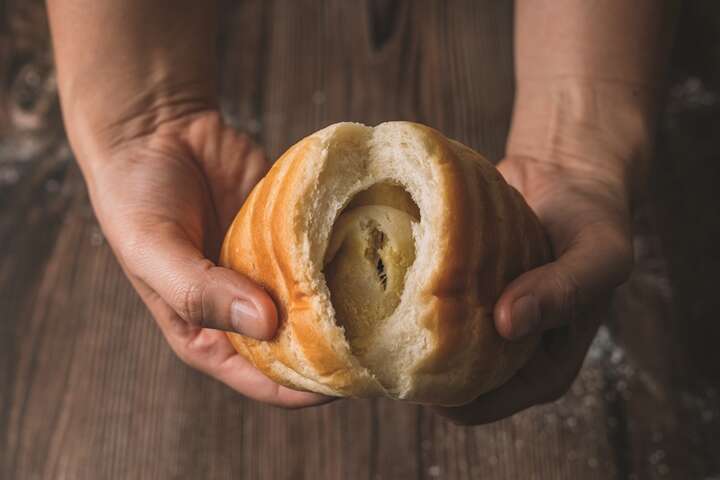 HIP PUN VEGAN BREAD
ADD  7, Siping St., Zhongshan Dist.
HOURS  11:30am – 7:30pm (Monday to Saturday) 12:00pm – 6:00pm (Sundays)
WEBSITE  www.facebook.com/HipPunBakery
This article is reproduced under the permission of TAIPEI. Original content can be found on the website of Taipei Travel Net (www.travel.taipei/en).
Food In Taipei: