Author Robynne Trueman
Moving to Taiwan is an exciting step for travelers and foreigners who are eager to experience the bustling cities and tranquil scenery of this destination. For foreigners planning to stay longer than 90 days (sometimes even less, depending on their home country), it's necessary to acquire the proper documentation for residency in Taiwan. This means obtaining a Taiwanese work visa in order to enter the country and a work permit to legally earn money within Taiwan. These permits are called ARCs (Alien Resident Certificates外僑居留證) and must be obtained through the Taiwan National Immigration Agency.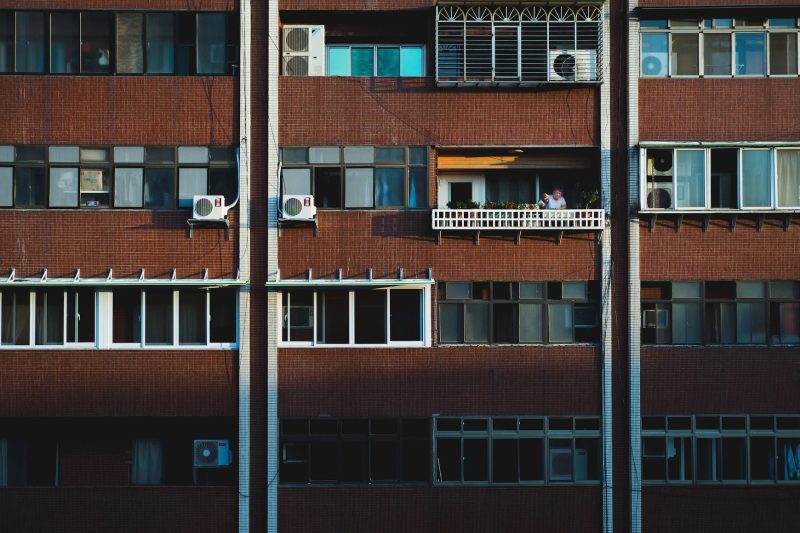 Once foreigners are legally permitted to work and live in the country, the next big question is finding a place to live. With many fantastic and accessible cities to choose from, foreigners moving to Taiwan should consider the style of accommodation they need, which neighborhoods are best for living as an expat, and where to find apartment listings. Here's everything to know before starting the apartment-hunting journey in Taiwan as a foreigner.
Types of Homes For Rent In Taiwan
Apartments in Taiwan come in various forms with options to suit each budget and lifestyle. Most rentals in Taiwan are for apartments rather than houses, but it is possible to find entire homes for rent in the suburbs outside of the major urban centers.
Foreigners should beware when apartment hunting that Taiwan uses Ping(坪) rather than square footage to indicate the size of a unit in a listing. Ping is the equivalent of 3.3 square meters (35.5 square feet).
When looking for the type of apartment or unit to rent, foreigners should consider the most common types of listing available in Taiwan.
Ya Fang(雅房) 
Foreigners who want to save money but still desire access to a kitchen may want to look into Ya Fang accommodation options. Ya Fang is essentially a Tao Fang (bedroom unit) with access to a shared kitchen, bathroom, and living area. Similar to staying in a hostel dormitory or private room, Ya Fang rentals are great for expats seeking friends in a new city. 
Ya Fangs range from 3,000~10,000 NTD per month depending on the city you choose, location(near a MRT or not), room size, with elevator or not, and the utilities, furniture and service provided. The range is only for your reference.
Tao Fang(套房) 
Taiwan has a strong culture of eating out rather than cooking at home, which has resulted in the prevalence of Tao Fang apartments, essentially just a bedroom and a bathroom. For expats moving to Taiwan for school or work, this can be an affordable and comfortable way to live in a major city.
Tao Fangs range from 6,000~18,000 NTD per month depending on the city you choose, location(near a MRT or not), room size, with elevator or not, and the utilities, furniture and service provided. The range is only for your reference.
Apartment(公寓)
Less common than a Tao Fang but still possible to find in major cities like Taipei, foreigners can look for standard apartments with bedrooms, bathrooms, balconies, and kitchenettes.
Apartments range from 20,000~100,000 NTD per month depending on the city you choose, location(near a MRT or not), room size, with elevator or not, and the utilities, furniture and service provided. The range is only for your reference.
What Is The Process For Renting In Taiwan?
The first step in moving to Taiwan as a foreigner is obtaining the necessary legal documentation to live and work in the country. Once this is arranged, expats can begin the process of searching for, viewing, and applying for available rentals in Taipei and other cities throughout Taiwan.
To rent an apartment in Taiwan, foreigners should:
Use available websites to research listings in their desired city
Schedule a viewing of the apartment and bring a friend or colleague who speaks fluent Taiwanese to ensure clear communication
Understand that there are two types of acceptable leases in Taiwan: personal and corporate
Choose an apartment and sign a lease (typically a 12-month contract)
Provide the landlord with a maximum 2-month security deposit
Review the termination of lease clause before signing (usually no termination within the first 12 months)
Agree to a rental payment schedule and arrange utility fees (usually not included in rental cost) 
Websites To Match Foreigners With Available Apartments
There are lots of great options online that make it easy for foreigners today to find available apartments to rent in Taiwan. Whether in major cities like Taipei, Taichung, or Kaohsiung, these sites are some of the most reliable ways to get rental information.
591.com.tw: Rent 591 is one of the top places to search for rentals in Taiwan. However, some landlords may be unsure about communication with and renting to a foreigner. If foreigners see a listing that interests them, it's still worth inquiring about.  
Rakuya(樂屋網): Not as well known as 591, Rakuya is another great option for finding apartments in Taiwan. The site is exclusively in Chinese so many foreigners will require the help of Google Translate to view the listings. 
Tealit.com: Tealit is a more accessible option for foreigners to find apartments for rent, tenants in search of roommates, and more in Taiwan. The site is in English and listings can be found by searching various categories such as Apartments To Share, Houses To Share, or Apartments For One Person.
Tips For Finding Your Rental In Taiwan
Finding an apartment for rent in Taiwan may seem overwhelming upon arrival, but by following a few simple tips, it's possible to locate an apartment or house that meets your needs and provides a safe space to get settled in the city you now call home.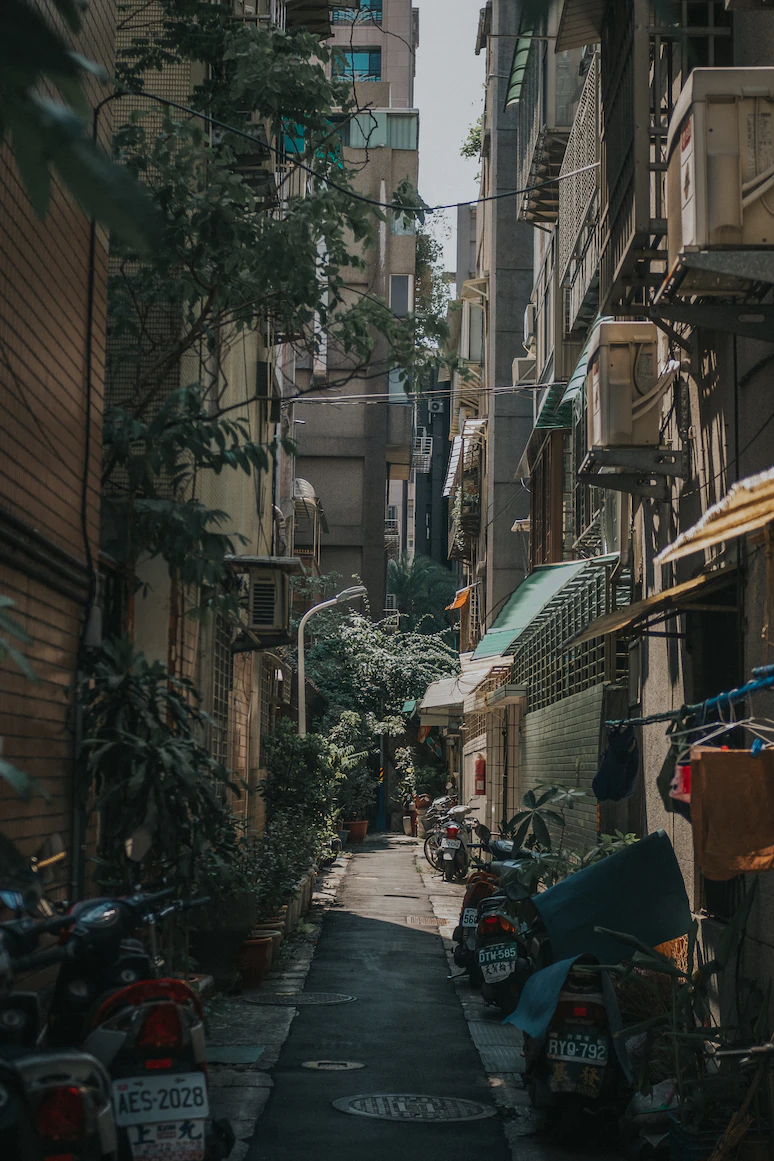 Avoid Illegal Rooftop Rooms: Taipei has seen a problem with illegal rooftop apartments springing up in recent years in response to the city's housing crisis. These apartments are not permitted in the city, so be cautious when viewing units not to put an offer in or sign a lease on an illegal unit.
Check For Ventilation In The Bathroom: Many bathrooms in densely populated cities like Taipei do not have windows in the bathroom. To avoid getting an apartment with mold growth or other health concerns, be sure that the bathroom has some sort of ventilation in place, like a fan.
Visit Apartments With A Local: Whenever possible, it's best to visit apartments with someone who speaks fluent Chinese to avoid confusion or miscommunications with prospective landlords and real estate agents. Ask a friend or colleague in the city to join in on the viewing for this reason.
Find The Right Neighborhood: The experience of living in Taiwan will be more pleasant when foreigners do sufficient research regarding which neighborhood and city best suits their lifestyle and needs. Consider proximity to parks, restaurants, and public transit.
Best Neighborhoods To Live In Taiwan (As a Foreigner)
Taiwan has many major cities that make a fantastic home for foreigners. The capital, Taipei City, is a lively spot that has everything an expat could dream of: exceptional food, shopping districts, an efficient public transit system, and plenty of entertainment options.
Within Taipei, the Da'an District(大安區) is popular for students, making it a great place to live for foreigners who are moving to Taiwan to study. Da'an is home to National Taiwan Normal University (NTNU 國立臺灣師範大學) along with fun attractions like the Normal University Night Market(師大夜市) and Yongkang Street(永康街).
Xinyi(信義區) is another popular district in Taipei for expats in Taiwan. This area includes Taipei 101, which is upscale and very trendy. Expats who are living in Taipei long-term often gravitate towards Tianmu(天母), which is a district just north of the Taipei City center.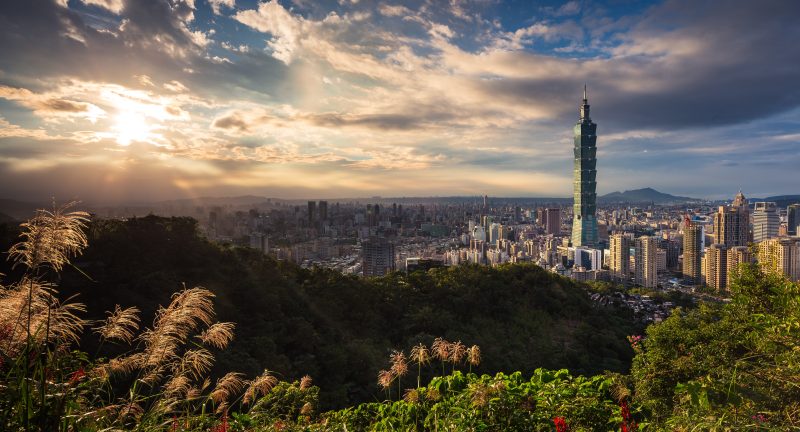 Foreigners on a budget may find more affordable housing options and enjoy an overall lower cost of living outside the capital of Taipei. Cities like Hsinchu(新竹), Tainan(台南), Kaohsiung(高雄), and even Taoyuan(桃園) are excellent options for those looking to minimize costs.
Key things to know when living in Taiwan: