Author Kai Ping Fang
Photographer Jean Chang
A significant rise in sustainable fashion has been witnessed around the globe, as consumers and industry leaders become more aware of the negative impact of the fashion industry on the environment and society at large. Initiatives by major fashion brands such as circular fashion and up-cycling have gained popularity, promoting the reuse and recycling of materials to reduce waste and pollution.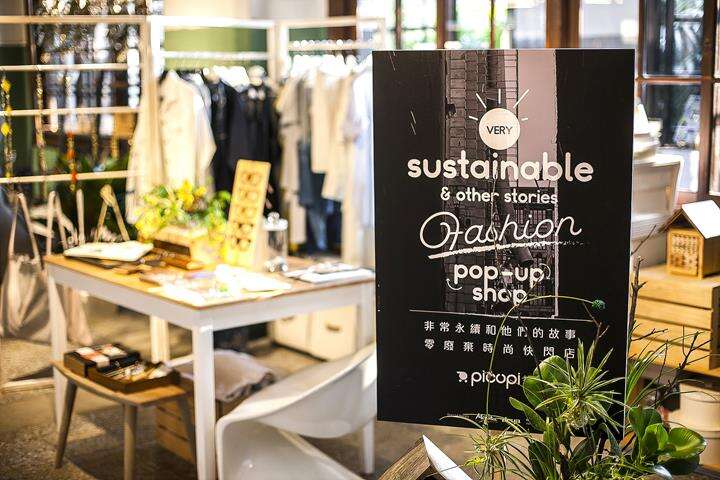 Jean Chang (張倞菱), a former fashion designer and editor-in-chief of a fashion magazine, Bella (儂儂), recognized this need for change years ago. After working for almost two decades in Taiwan's fashion industry, she had firsthand experience with the industry's environmental and social issues, such as sweatshops, resource waste, and pollution. As a mother, she felt a deep sense of personal responsibility to minimize the impact on future generations. That was why, in 2016, she founded Picupi (挑品), a platform promoting sustainable fashion and circular economy in Taiwan, after resigning from her position in the fashion media.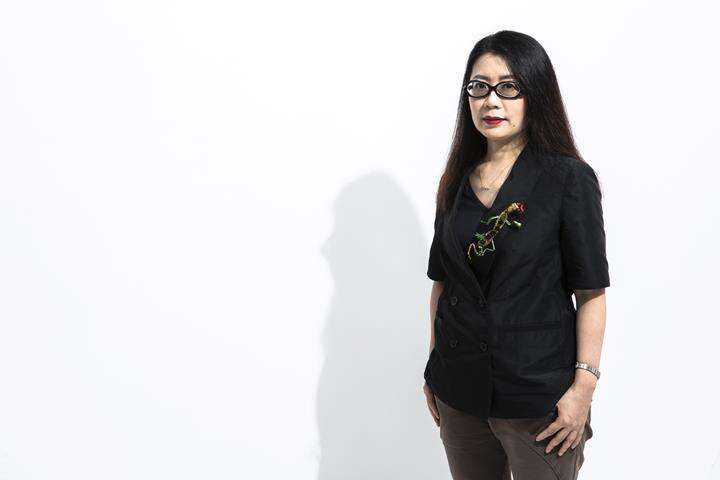 Embracing Sustainable Fashion
Chang's realization of the negative impact of the fashion industry was triggered when she watched the 2015 documentary film The True Cost that focuses on fast fashion. The film highlighted the previously overlooked environmental and social consequences of the fashion industry, including the exploitation of workers, the use of toxic chemicals, and irresponsible waste disposal, revealing the true cost of producing cheap, disposable clothing.
As a mother, Chang was already concerned about the impact of climate change on future generations. Her daughter's question, "Why should the next generation bear the burden of the mistakes made by the previous one?" struck a chord with Chang, pushing her to take action swiftly.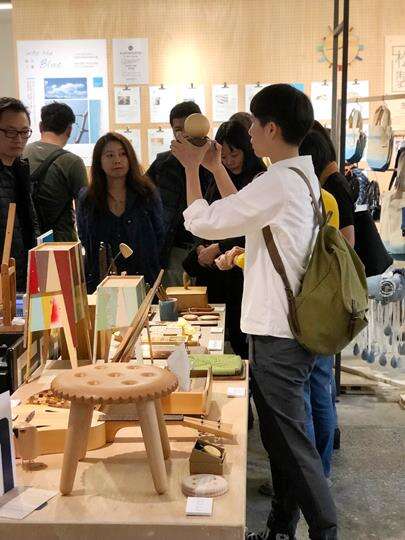 The decision for Chang to start her own sustainable fashion business was born out of a desire to promote the marriage of fashion and environmental sustainability. "At the time, sustainable fashion wasn't a big issue in Taiwan, and I was eager to promote it," she says. "I figured I should start by working in my area of expertise and educating consumers about sustainability."
Circular Practices in the Fashion Industry
Chang wasted no time in introducing Picupi's first product after its inception, the "00 Panties." These environmentally-friendly underwear options are inventory-free and waste-free, with everything made-to-order. The panties are a result of a collaboration with a textile factory that utilizes surplus fabrics from international lingerie brand orders and textile factory samples. By transforming surplus fabrics into eco-friendly underwear that is fashionable and sustainable, Chang has helped reduce fabric waste in the fast fashion industry.
In 2020, Picupi also launched the "Wearing Change" project, emphasizing eco-conscious practices throughout the production cycle. The project seeks solutions for each stage of the product life cycle, from raw materials to disposal/recycling, with the goal of a self-contained circular production model that focuses on cradle-to-cradle recycling design.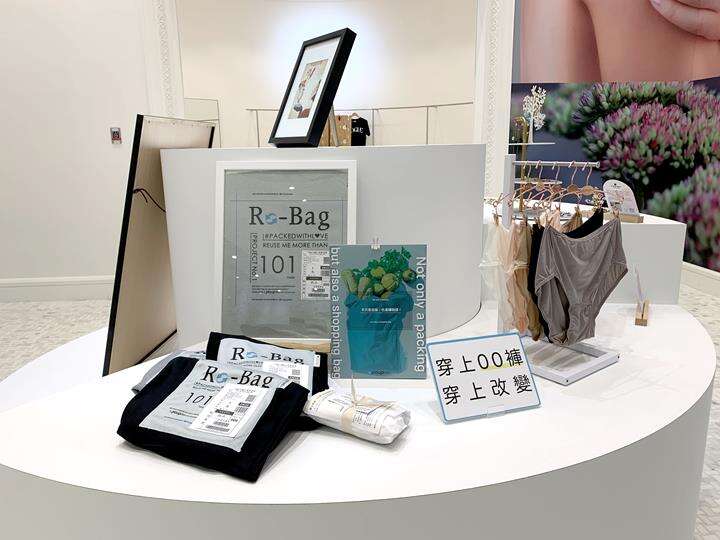 Soon after, Picupi took another influential step to promote fashion sustainability. They developed a green laundry detergent made from clam shells which does not contain bleach or preservatives, to help customers clean their Picupi underwear and other clothing without causing lasting environmental damage. Chang believes that extending the lifespan of clothing is an effective approach to sustainability. Picupi also promotes their ideal through their packaging choices. They use customized square boxes that reduce the need for cushioning materials and avoid printing on the packaging to ensure it can be reused.
Taipei's Sustainable Fashion Scene
With the growing awareness of the fashion industry's negative effects on the environment and society as a whole, sustainable fashion is gaining momentum in Taipei. The Taipei Fashion Week (台北時裝週), held annually, has been instrumental in inspiring Taiwanese designers to incorporate sustainability into their brands. With a focus on sustainable fashion in recent years, including the Taipei Sustainable Collection (永續時尚主題秀) held earlier this March, the event has played a significant role in promoting sustainability in Taipei's fashion industry. While still in its infancy, the sustainable fashion movement in Taipei is growing, with many designers committed to using recycled materials and rethinking inventory management. Even large fashion brands such as Uniqlo and NET are promoting sustainability through initiatives like clothing recycling bins.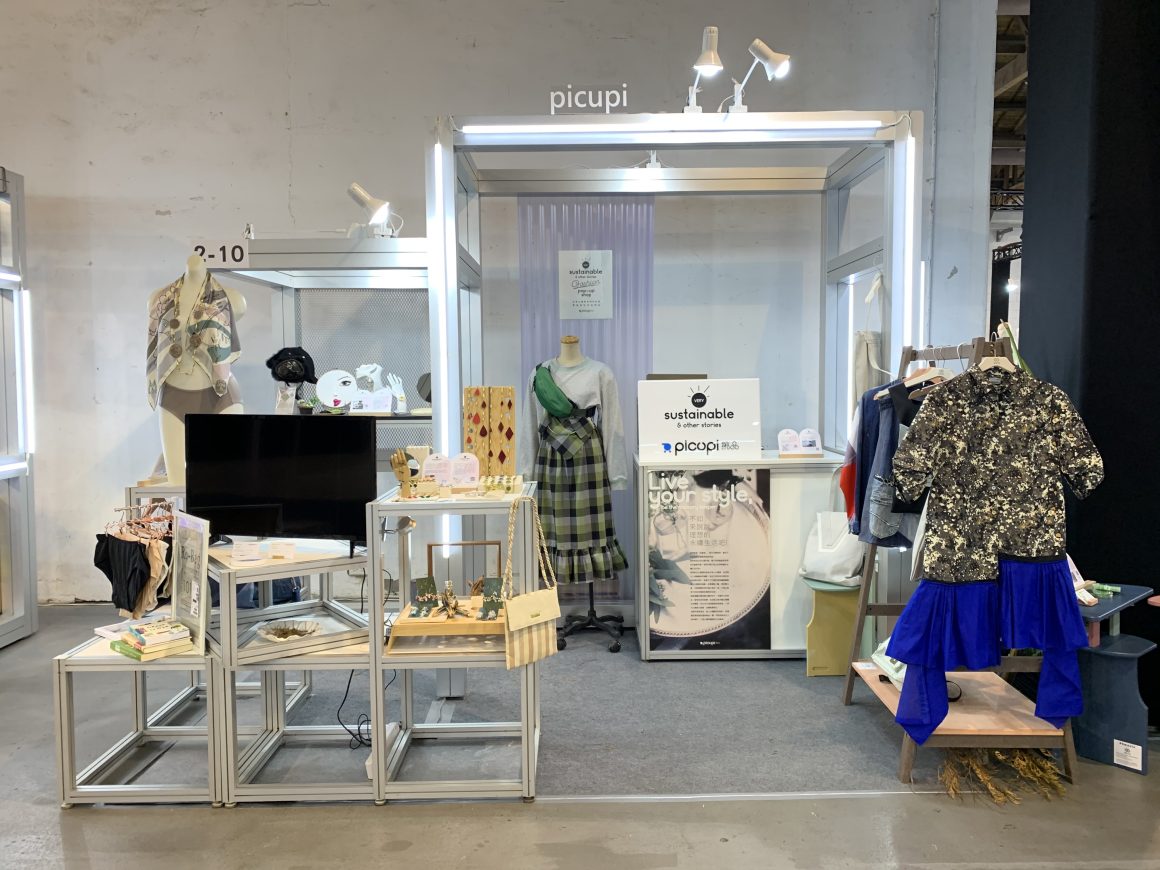 Despite the high cost of doing business, the city has provided a platform for Chang's sustainable fashion brand, Picupi, to thrive. The brand's first pop-up store was opened at Songshan Cultural and Creative Park, attracting many young people and foreign tourists with their eco-friendly, waste-free product and green ideals, thereby facilitating the promotion of sustainable fashion.
Joining Hands with the Government to Go Green
In addition to adopting eco-friendly initiatives with her company, Chang is also actively collaborating with Taipei City in a series of workshops and forums to promote sustainable practices throughout the entire lifespan of clothing, both for consumers and businesses. She believes that relying solely on green materials and recycling is narrowing the concept and is insufficient in achieving eco-friendly goals. What's more, she maintains that even small but diverse individual steps, such as buying second-hand clothing, repairing or repurposing old clothes, or directly supporting local and sustainable fashion brands, can have a significant positive impact on the environment.
The Taiwan government recently announced new policies that will be enforced on July 1st to restrict packaging materials used in e-commerce, such as banning the use of polyvinyl chloride (PVC) and requiring that more than 90% of paper packaging material must be made from recycled paper. Furthermore, plastic packaging material must contain more than 25% recycled material.
"Mandatory government regulations and comprehensive support are crucial for ensuring compliance and seeing significant benefits," Chang stresses as she comments on these newly implemented changes. She is also looking forward to her continuing collaboration with the city of Taipei on educating consumers and business brands. "While the movement is not without its challenges, the city's initiatives show promising steps towards a greener future for the fashion industry," Chang says, smiling.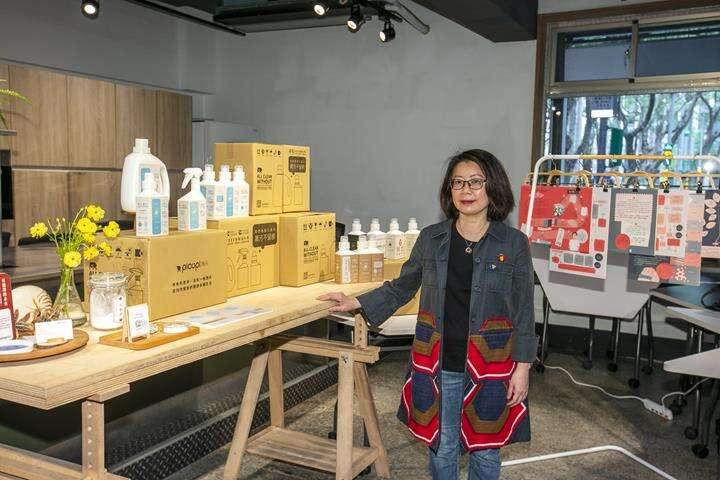 Driving Sustainability Forward
To drive sustainability forward in the fast-paced fashion industry, it is crucial to tackle the issue from all sides, making incremental but critical changes, and leading the industry by example. That is why Chang spent most of her time reexamining the industry inside-out for potential improvements, investing manpower and resources on costly research into production innovation and green materials, and making business decisions that profit-driven shareholders may see as risky.
Education is an essential component of Chang's green crusade. She is currently studying environmental management at National Taipei University's Institute of Natural Resources Management (國立台北大學自然資源與環境管理研究所), absorbing the latest sustainable practices and concepts from around the world. As a part-time assistant professor at the graduate school of Fashion Design Department at Shih Chien University (實踐大學服裝設計系研究所), she is also teaching aspiring designers about sustainable fashion, instilling good habits before they can acquire detrimental ones, and working together designing green products from scratch.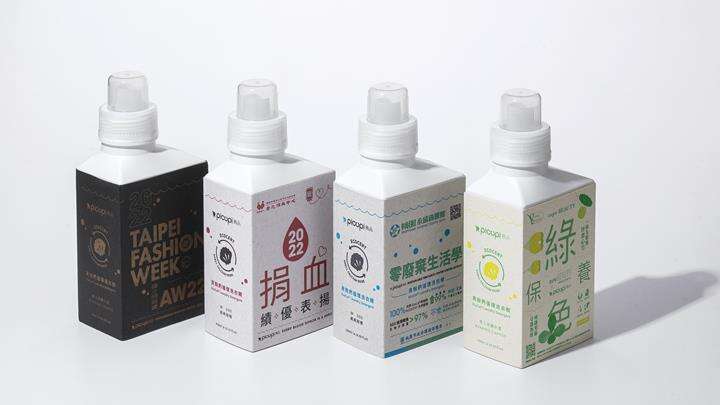 Chang's motivation is clear ― to create a better world for her daughter and future generations. Her unwavering determination to ensure a healthy environment for her daughter to pursue her dreams is what drives her forward. "This is a mother's selfishness," she says with a smile. Her words are simple, yet they carry a powerful message of a mother's love and dedication to securing a brighter future for the next generation and the world.
This article is reproduced under the permission of TAIPEI. Original content can be found on the website of Taipei Travel Net (www.travel.taipei/en).
More about Taipei's Fashion: