Author Josephine Shuili Lin
Photographer  Josephine Shuili Lin
A Feast for Sight, Sound and Taste, if you always crave for more
As a Taipei native, my ideal vacation always involves buying a plane ticket and leaving Taiwan. I must admit, I've visited Paris more often than Hualien or Taitung, which is a bit shameful. Therefore, you can imagine how grounded and restricted I've felt during the Covid pandemic.
In response, I decided to explore my homeland. With a constant desire to discover new places and cultures, I started hiking in the Taipei area with friends, and was surprised by the beauty of the mountainous regions around Taipei. Taiwan offers a diverse landscape with hills and mountains of varying altitudes, making hiking a popular activity among locals and tourists.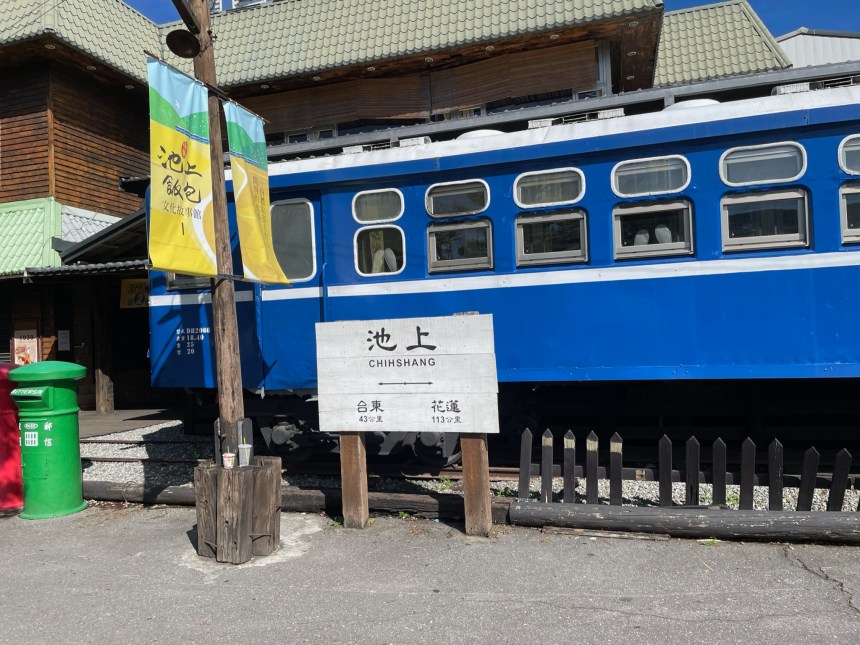 It wasn't until I visited the East Rift Valley in Hualien and Taitung that I realized Taiwan also possesses this surreal beauty of azure skies, fluffy clouds, and a vibrant spectrum of green in its rice paddies and distant mountains. For someone like me, who rarely ventures beyond metropolitan Taipei, the hues of sky blue and paddy green are rare sightings on the city's palette.
I recall describing to friends the profound impact of Parisian blue skies during a leisurely stroll along the Seine River. "I've never seen such a breathtaking blue sky in my life," I romantically declared, "while Taipei's sky is always gray!" The colors in the East Rift Valley left me utterly speechless, filled with awe. So overwhelmed that I felt like I was in paradise, away from Taipei's urban grit.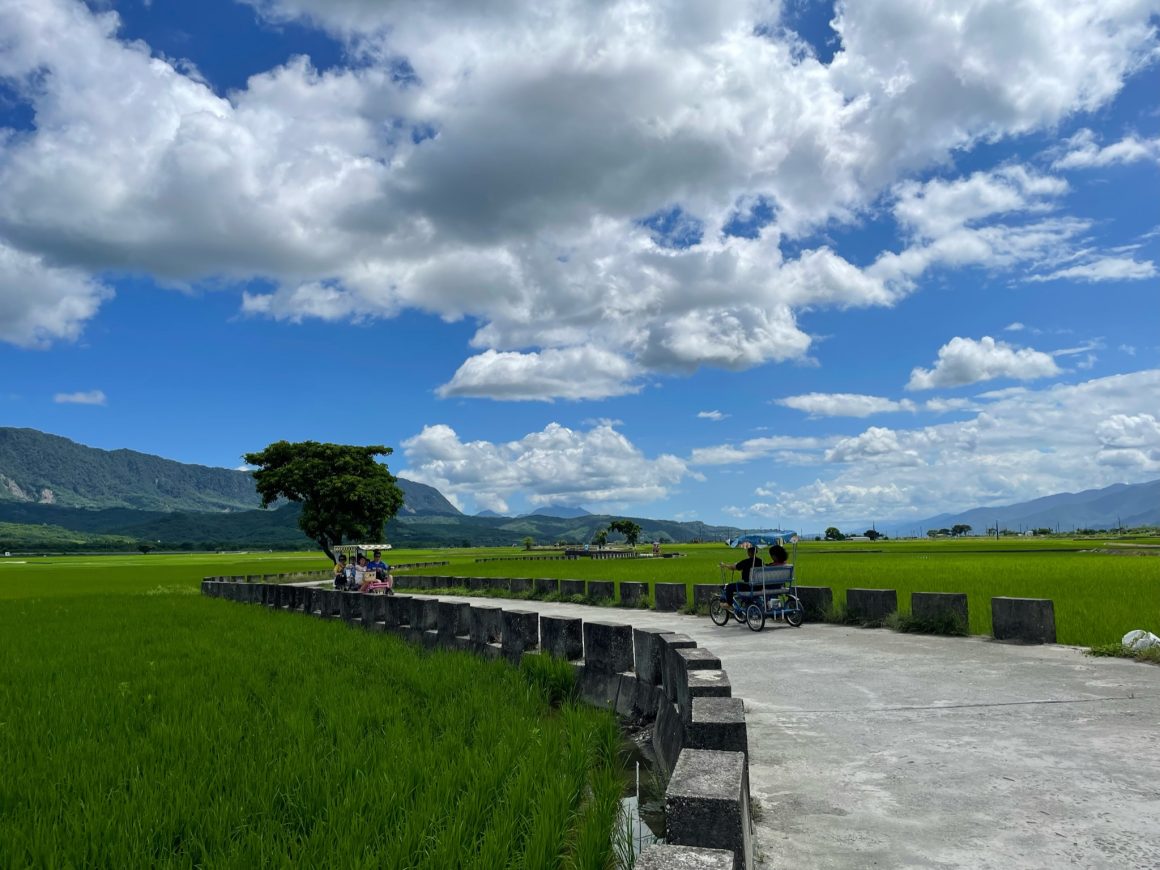 If you take a direct train from Taipei to Hualien, the scenery along the east coastal line is magnificent. Don't just doze off like my fellow passengers; you might miss the distant sea's friendly greeting, as Turtle Island (龜山島) might lift its head and wink at you.
Turtle Island, also known as Guishan Island, lies in the Pacific Ocean, is part of Yilan County, Taiwan. The island's name originates from its topographical resemblance to a turtle.
Victory Family (勝利不廢商號)
It's not just the eyes that we have to feed, the palate needs to be satisfied too. On this journey of taste, we first arrived at a local restaurant in Hualien named "Victory Family" (勝利不廢商號). It's a place brimming with flavors and history. The chef's creative homemade spice salt provides a perfect solution to one of my American friends' criticism of Taiwanese cuisine: lack of flavor.
This friend of mine lived in Bangkok for four years before he moved to Taichung to teach English. Unfortunately he left Taiwan after a few months trying to adapt to the new culture. One of his complaints about Taiwan was the monotone flavor of food, to which I retorted it's due to the stark contrast of four years of Thai food.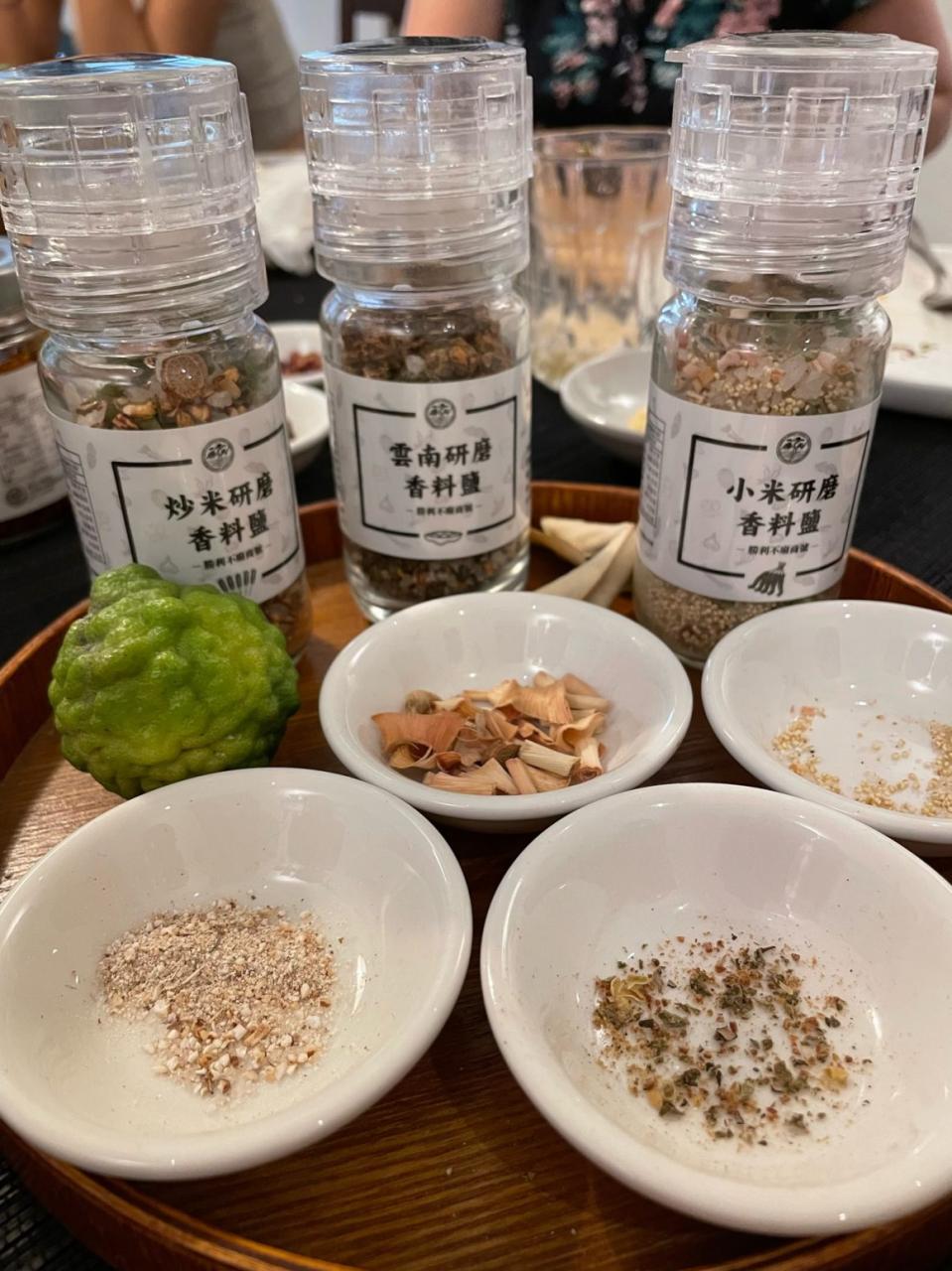 One of his grievances about Taiwan was the perceived monotony in the flavors of local food. I countered by attributing it to the stark contrast with four years of Thai cuisine. However, to be fair, another Portuguese friend of mine expressed a similar sentiment, stating his preference for Taiwanese food with more pronounced flavors. When I was introduced to the spice salt mixtures at Victory Family, I immediately grasped the essence of their critiques.
The restaurant owner demonstrated how to heat up the spice salt in a pan to enhance the spices' flavors. We then rimmed our glasses with this spice salt for a unique house-made mocktail, which I must say, that spice salt did make the drink taste better.
We also tasted the flavorful dish of local rice and vegetables, a departure from typical Taiwanese cuisine. This dish incorporated indigenous elements and spices from the Yunnan-Myanmar border. It traced its roots back to the family's history when their grandfather was sent there to participate in the civil war against the Chinese Communists. Today, in Hualien, the third generation thrives with their innovative cooking style, preserving both their family history and aboriginal food culture.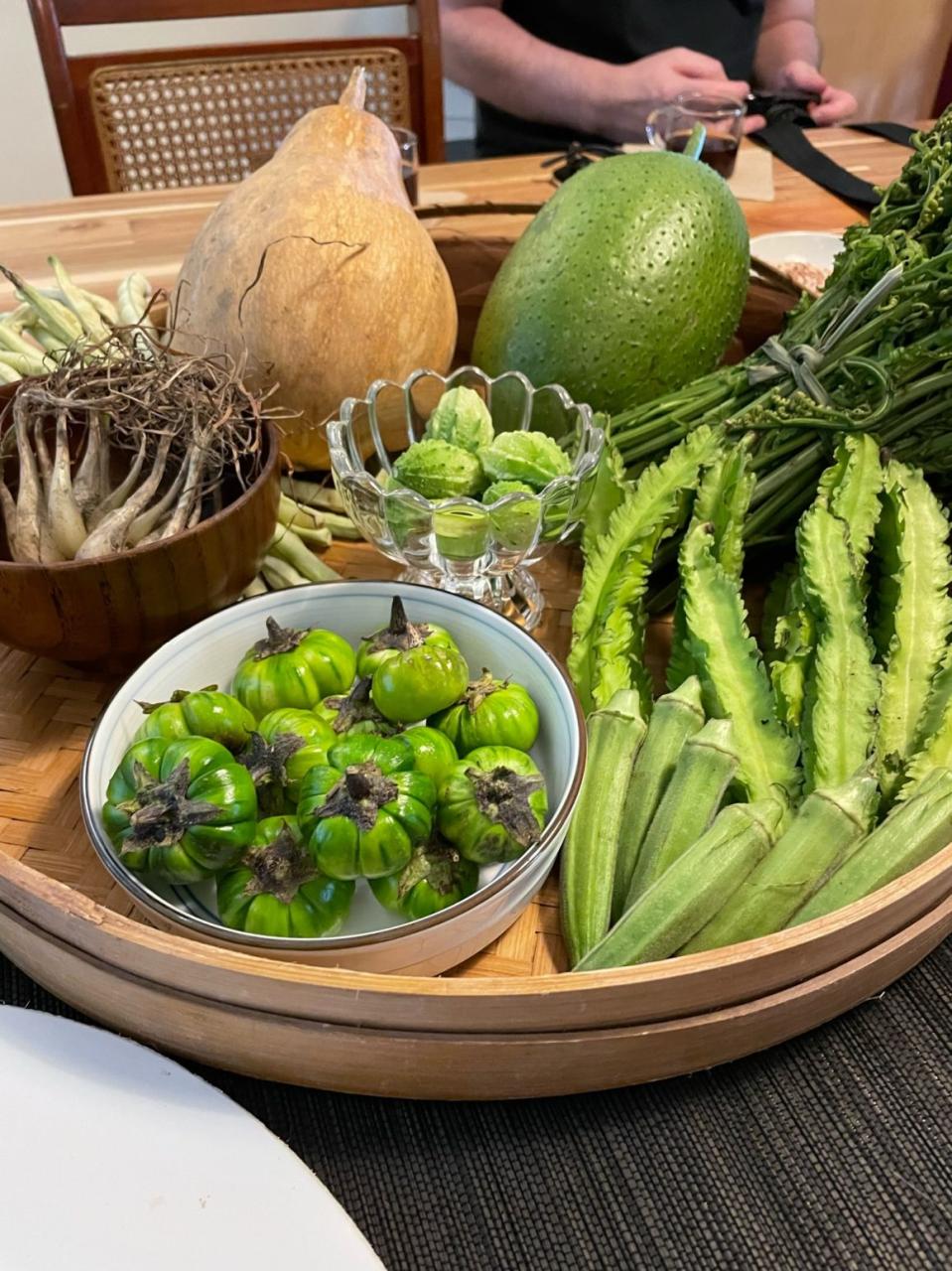 The use of various spices enriches indigenous cooking, and the incorporation of fermented wine, grilling techniques, and native rice and vegetables elevates the dining experience. As we sat down to enjoy the red glutinous rice outdoor picnic feast from the East Rift Valley festival, with the powerful singing of the tribal people and the cheerful welcome dance to open the annual event, city dwellers like us received waves of sound, aroma, and colors, as if we were caressed with hospitality, culinary art and Mother Nature. It was a truly soothing and rejuvenating experience.
ADDRESS: No. 630, Linsen Rd., Guangfu Township, Hualien County 
East Rift Valley Festival 縱谷原遊會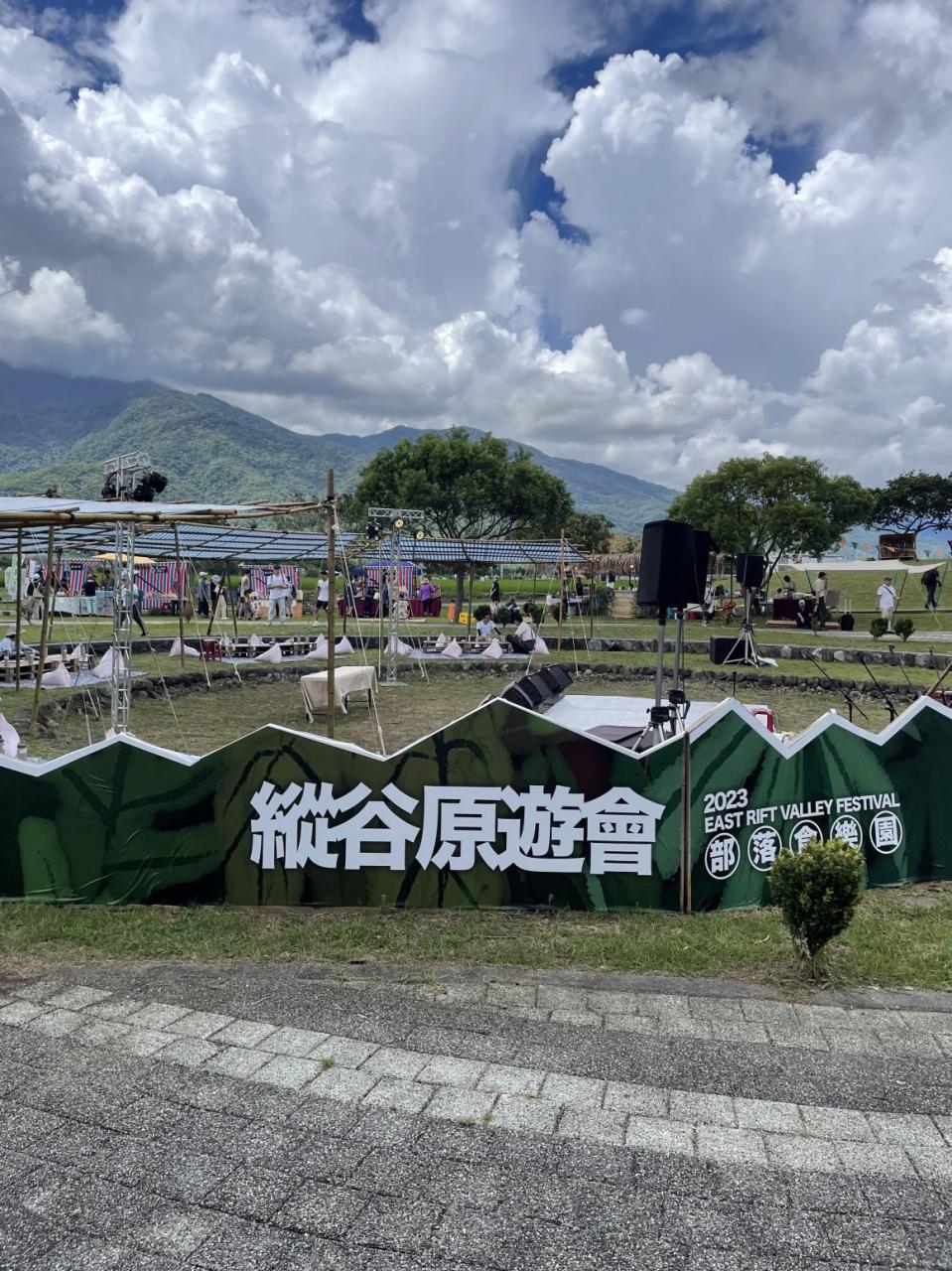 This year (2023), the two-day August festival featured a variety of theme activities, including stage performances, a hunting game, craftsmanship workshops, culinary arts, an outdoor market, wilderness survival tips, a picnic feast, and bike riding.
Food stands at the venue offered a delightful journey through tribal cuisine. I had the pleasure of trying millet donuts for the first time, impressed by their chewy and not overly sweet texture, and they were gluten-free!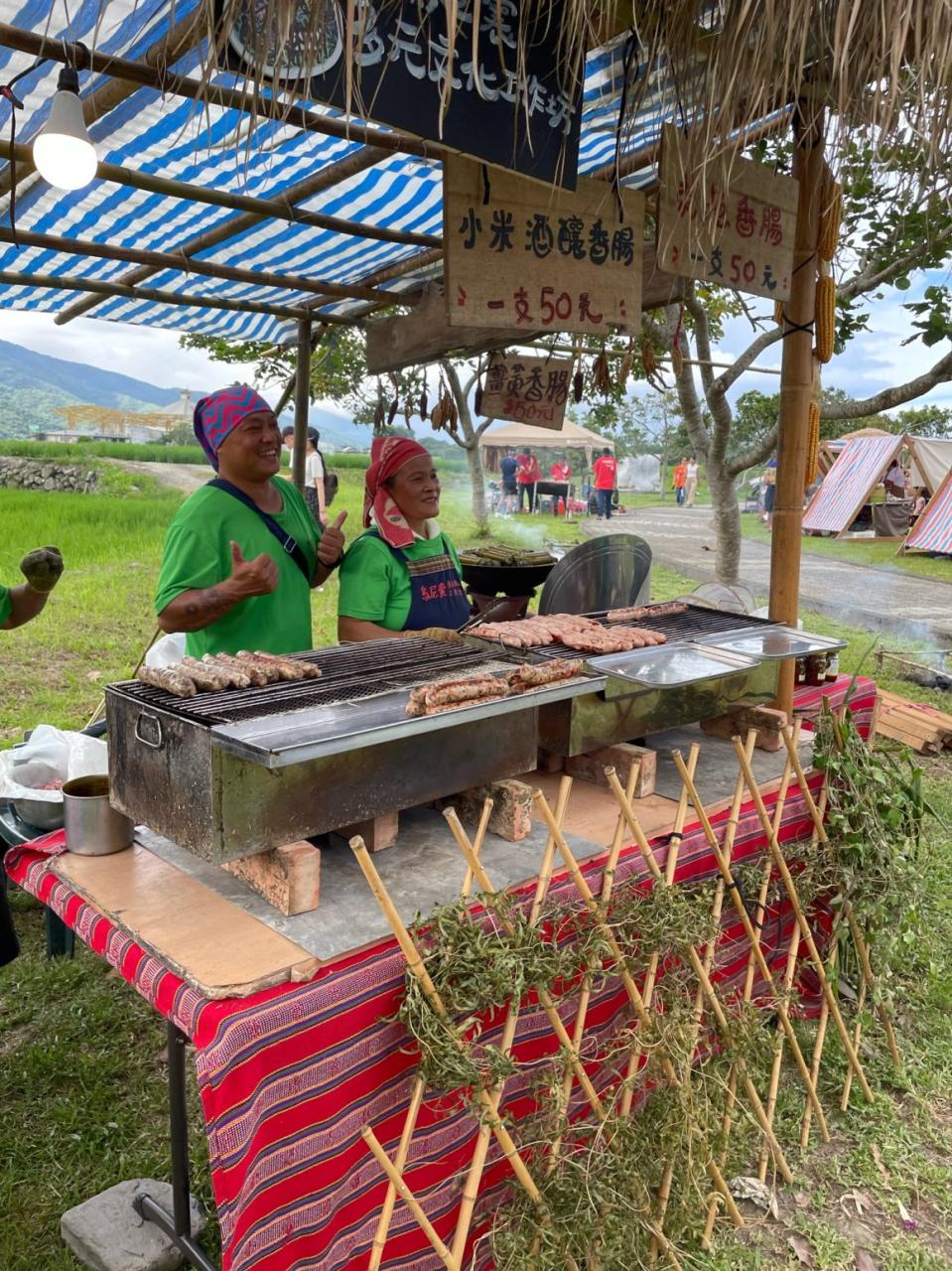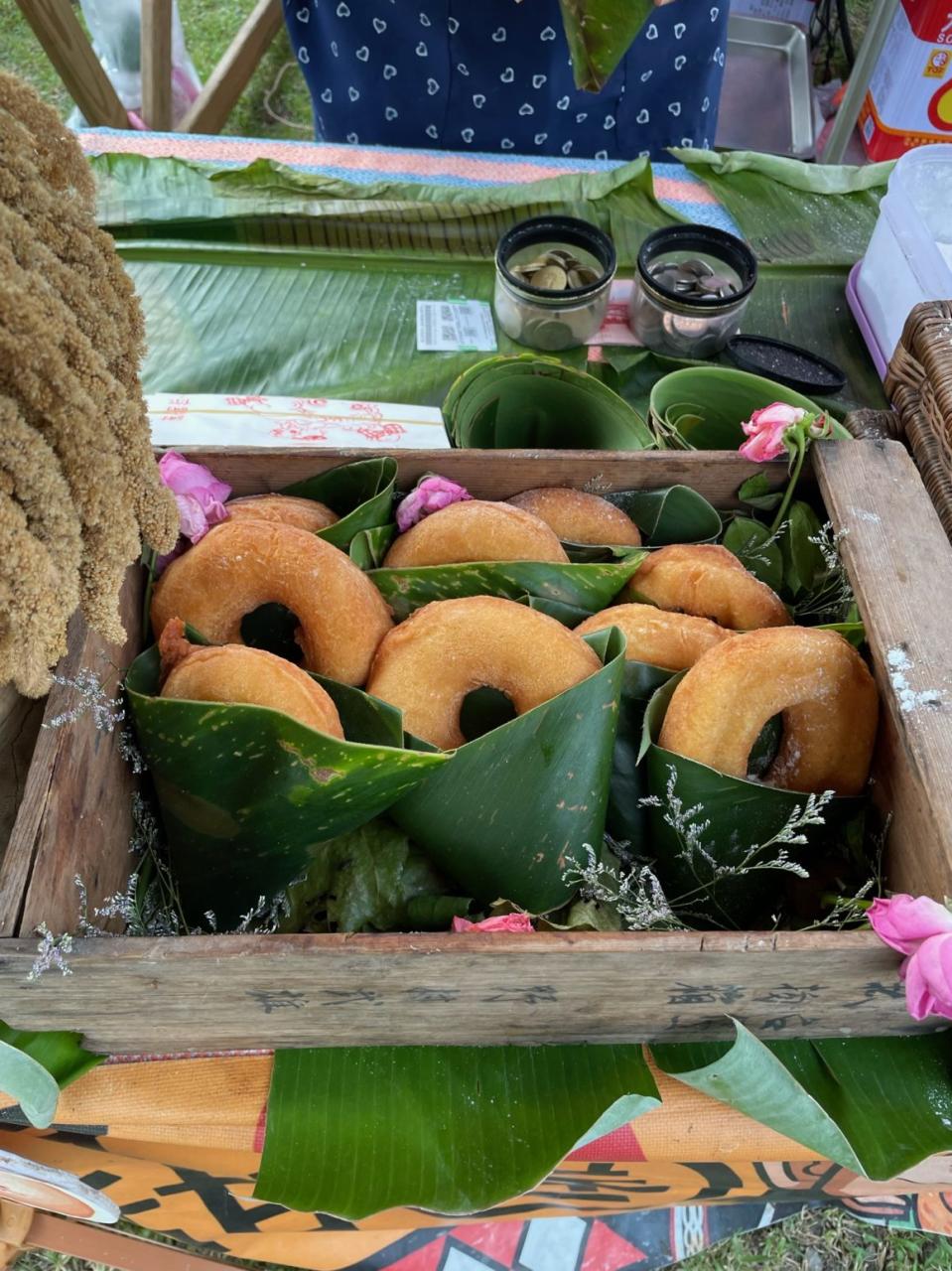 The outdoor picnic feast took place beneath a large white tent amidst rice paddies. Each of us sat on a big sack of dried husk at a bamboo-made table. The female indigenous chef diligently assembled all the elements she had prepared throughout the day. Meanwhile, the guests were too captivated to sit, as we aimed to capture the picturesque sunset over the rice paddies and the heartfelt dances and songs of the "inas" (aboriginal aunts) on our smartphones and cameras. We couldn't resist joining the hand-in-hand group dance to enhance the fun.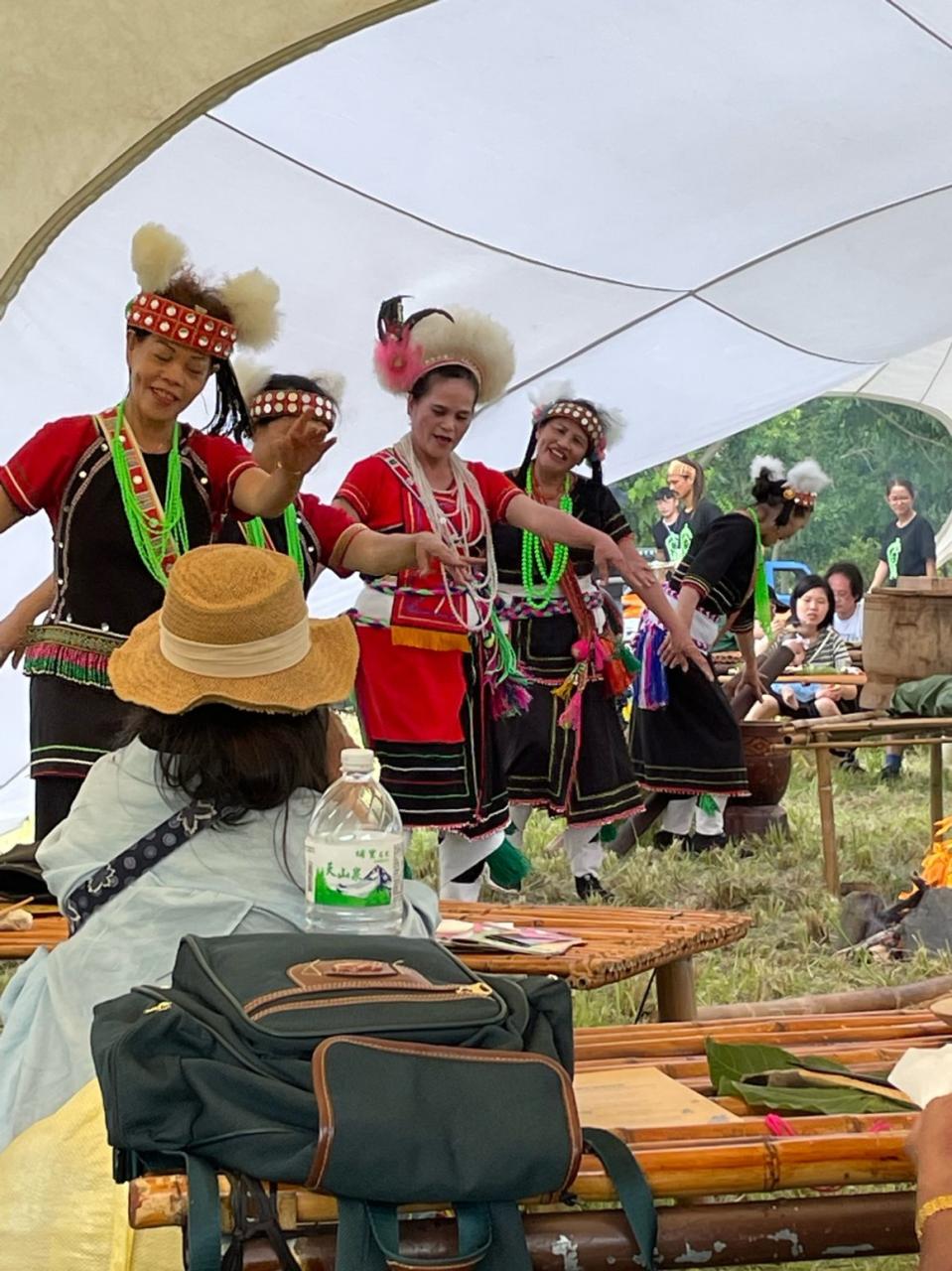 The menu for the red glutinous rice feast was designed by the Tafalong restaurant in Hualien. Tafalong, one of the ancient tribes in the region, has a penchant for wrapping whole chickens in shell flower leaves, infusing them with spices like red glutinous rice wine lees and pandan leaves, making the grilled chicken irresistibly juicy and fragrant. It was so delectable that I requested an extra serving of chicken.
Red glutinous rice is considered a treasure bestowed upon the Amis people by the sun god and can only be harvested once a year. Tafalong, situated in Taiwan's only red glutinous rice-growing region, shares this special grain exclusively during significant festivals. Red glutinous rice wine ice cream, a specially crafted dessert, boasts a rich milky flavor with hints of wine, eloquently narrating the beauty of the land and its crops.
To gain a deeper understanding of the harmonious relationship between the indigenous people and their land, I participated in two workshops focused on making fermented rice and plant dyeing. Utilizing native little brown persimmons to dye cloth left an indelible artistic impression on me. The Alupalan tribe employs boiled persimmon juice to dye cotton fabric, creating earth-tone patterns through stencils. This unique "Alupalan" technique plays a vital role in preserving the tribe's dyeing heritage and promoting tribal art.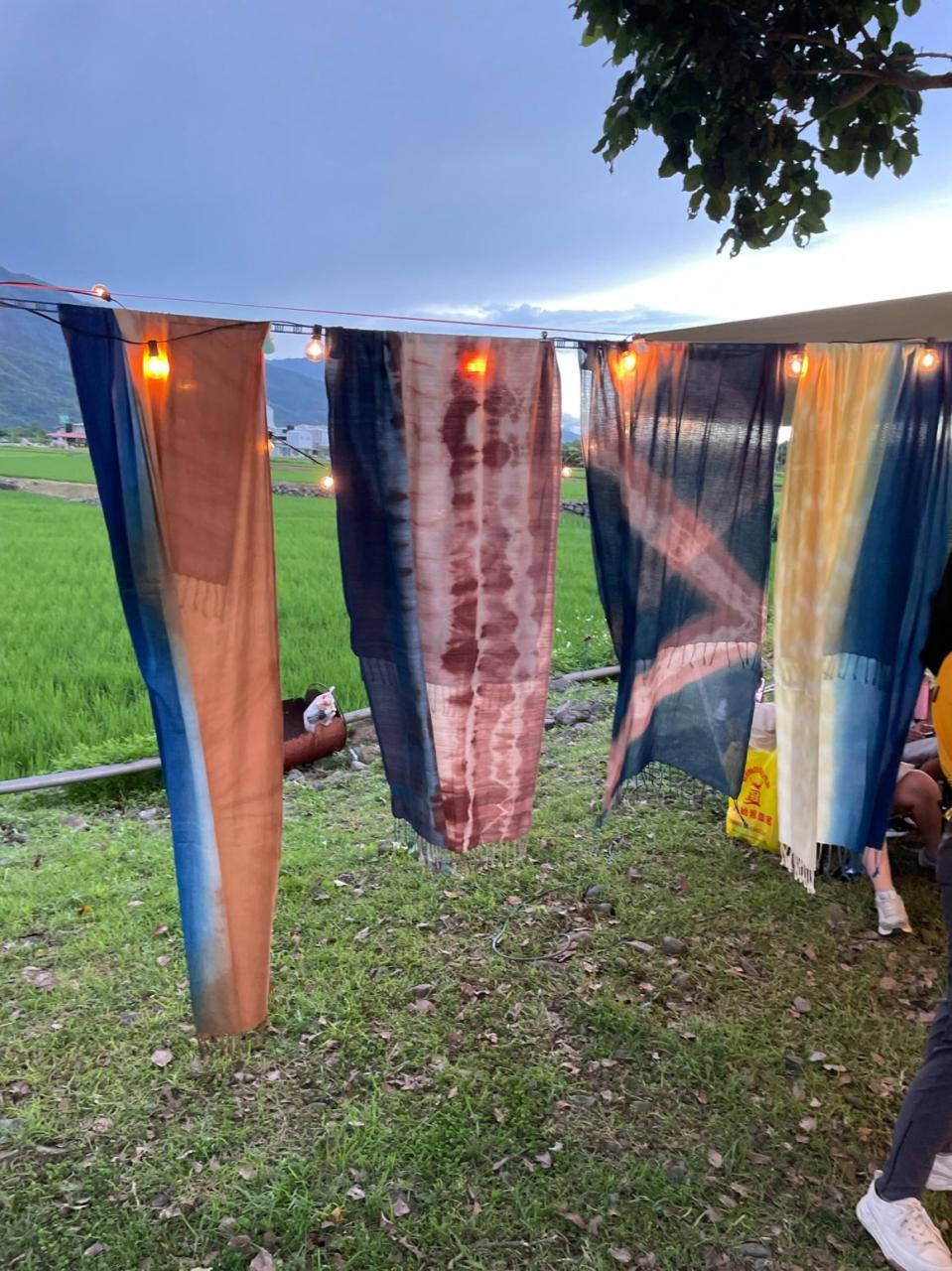 The grand finale of the first day featured a captivating concert performance by several indigenous singers, an experience not to be missed. As mentioned in the article's title, this journey encapsulates sight, sound, and flavors. To truly embrace the warmth, culture, artistry, and celebration of the land through its food and art, one must stay until the very end, dancing and singing in harmony with these remarkable people.
To cap off this Rift Valley trip, don't miss Chihshang, Taitung, renowned for its high-quality rice due to abundant rainfall. We had lunch at the Rice Village Museum (稻米原鄉館), where you can buy the county's champion rice, rare sun-dried rice from local farmers, and all sorts of rice products. The generously portioned lunch is wrapped with Hakka floral cloth, serving as a unique souvenir.
Before leaving Taitung, add another highlight to your Rift Valley trip: a visit to the rice paddies and the famous Takeshi Kaneshiro tree (金城武樹), known from an EVA Air TV commercial featuring the Taiwanese/Japanese actor. Riding an electric bike among the paddies is a serene experience, with the breeze gently rustling the rice fields, creating waves of sunshine. It's like discovering a magical village hidden in the valley, inviting you to explore its rural beauty. Be sure to secure your tickets for next year's festival. Hualien and Taitung are truly enchanting destinations for those seeking a slower pace.
Address: Loshan Scenic Area & Visitor Center
More Info: 縱谷原遊會-餐桌上的部落旅行