Author June Howell
Photographer Department of Tourism in Taoyuan City
Taoyuan, the gateway to Taiwan. It's home to Taoyuan International Airport, the largest airport in Taiwan, and the very first place where international visitors get their first glimpse of the island.
Taoyuan was originally known as Toahong (桃仔園) in Taiwanese Hokkien, which translates to "peach orchard". In the mid-18th century, residents planted peach trees that blossomed in a breathtaking scene each spring. It was the sheer splendor of these blossoms that inspired the community to give the land its charming name.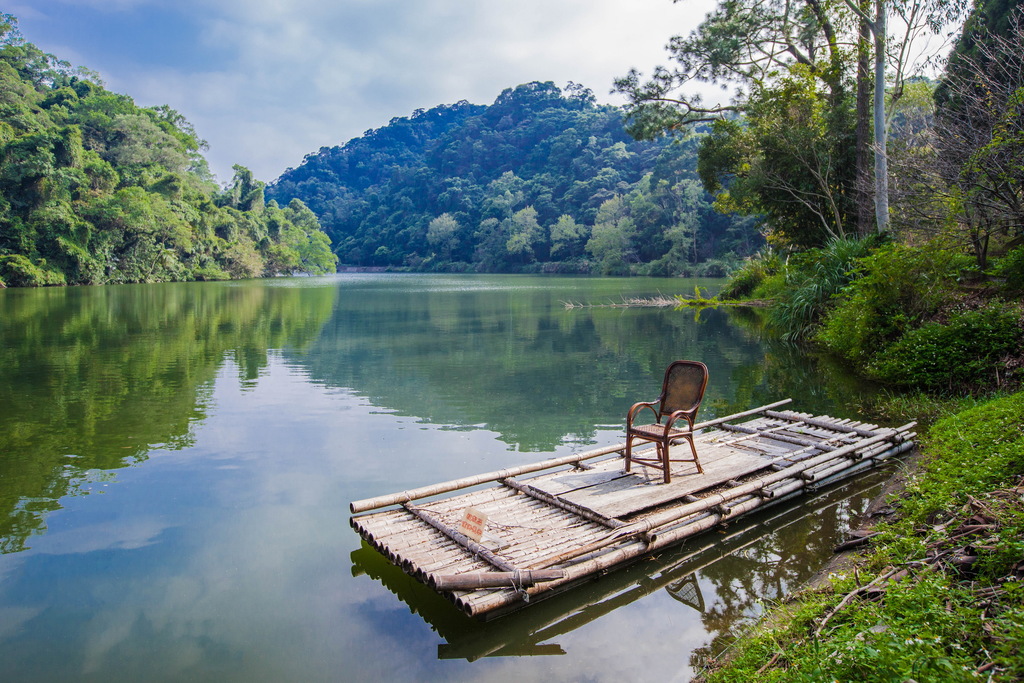 Taoyuan offers a stunning 46 kilometers of coastline and boasts mountains reaching elevations of up to 2,000 meters. This diverse natural landscape provides the perfect backdrop for a wide range of outdoor activities. In addition, the region is home to numerous tourism factories and recreational farms, where visitors can experience Taiwan's manufacturing and agricultural industries firsthand.
According to Chou Poyin (周柏吟), Director of the Department of Tourism in Taoyuan City(桃園市觀光旅遊局), Taoyuan serves as a cultural crossroads where various influences converge. Hokkien, Hakka, new immigrants, the indigenous peoples, and Waishengren (migrants who arrived from the mainland between 1945 and 1949) have all made their mark on the region. Taoyuan is also where modern technology harmoniously blends with traditional values and customs.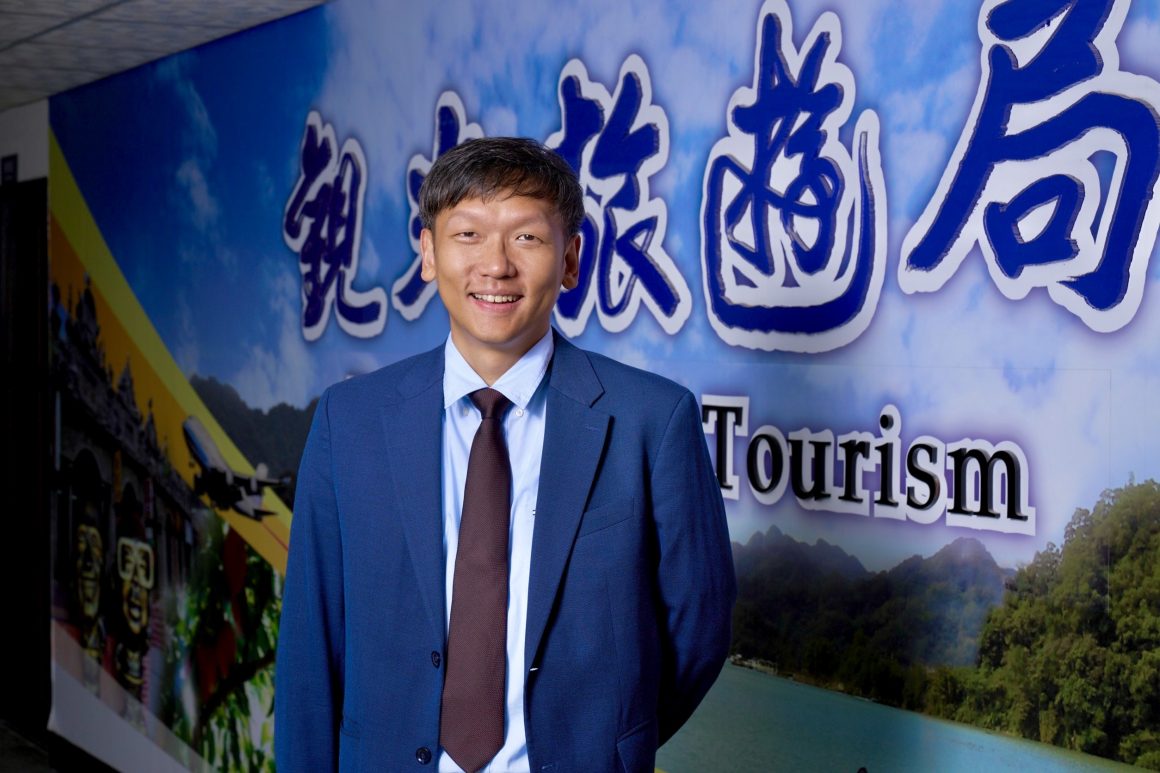 Chou envisions Taoyuan as Taiwan's hidden gem, waiting to be discovered by international travelers eager to experience its diversity and uniqueness.
"Taoyuan is much more than a mere transit hub; It is a destination that is packed with surprises and fun! Taoyuan has so much to offer. There's an abundance of experiences to uncover, whether you're here for a quick half-day tour or an extended stay," Said Chou.
Natural Beauty 
Taoyuan is a hidden gem for nature lovers, offering a wide variety of breathtaking landscapes just waiting to be explored. Whether you're looking for spectacular night views or sandy beaches, Taoyuan has you covered.
Hutoushan Environmental Park (虎頭山環保公園) offers a magnificent vantage point for admiring the night sky, while Xuchogang Wetlands(許厝港濕地) and Guangxin Algal Reefs (觀新藻礁) immerse you in captivating natural beauty. If you're looking for a seaside escape, Caota Sand Dunes (草漯沙丘) exudes coastal charm and tranquility.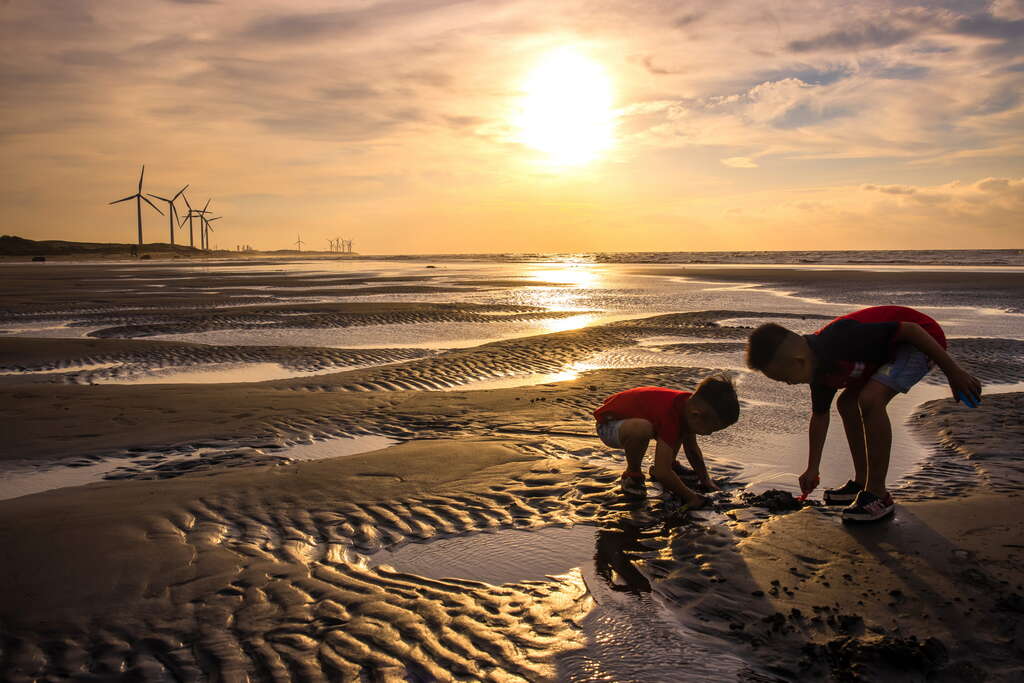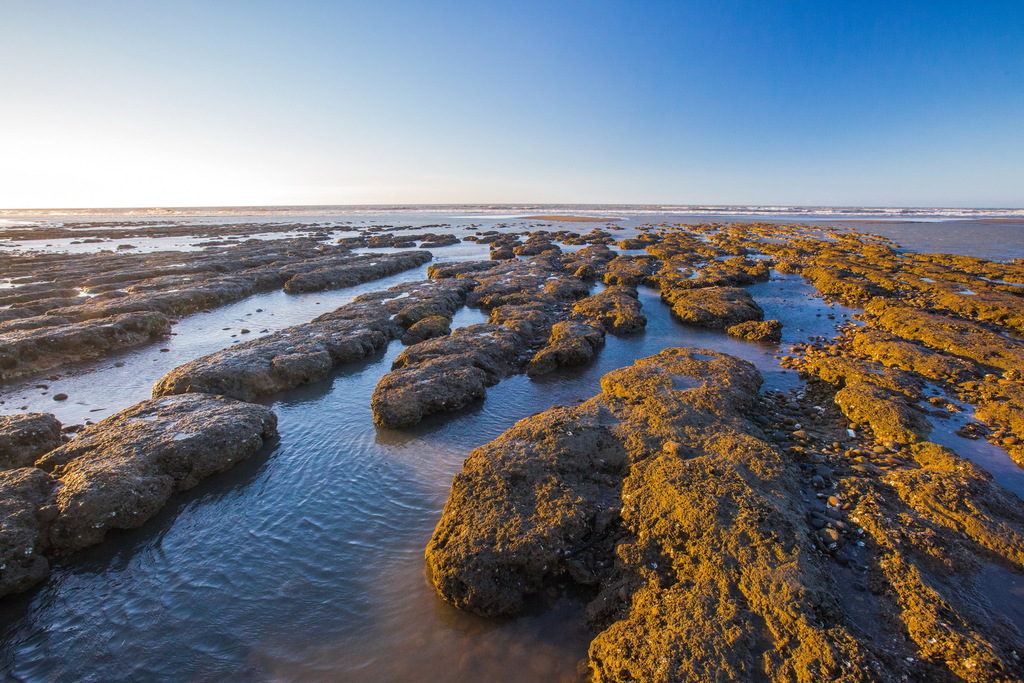 For travelers who prefer the embrace of mountainous landscapes, Taoyuan offers enticing options such as the Explore Taiyuan Northern Cross-Island Highway route(復興山區「探索北橫」行程), the pristine Dongyanshan Primitive Forest Area (東眼山原始林區), the awe-inspiring giant "divine" trees(神木) of Lala Mountain(拉拉山), and the delicious peache(水蜜桃季) in summer.
Adventure seekers can even test their limit with high-altitude bungee jumping(高空彈跳) in the Northern Cross-Island Highway area
(北橫山區), the only place in Taiwan licensed for bungee jumping. For those curious about indigenous cultures, the Hunter's Trail(獵人小徑)program offers a deep dive into the fascinating world of Taoyuan's indigenous heritage
Cultural richness forms a vital part of Taoyuan's heritage. Visitors have the opportunity to delve into the cultural treasures of Hakka villages(客家文化村落), pay a visit to Taoyuan's Confucius Temple(孔廟), and immerse themselves in the traditions of Hanfu clothing as they explore the charming Bakuaicuo Folk Art Village(八塊厝民俗藝術村). Notably, Chou himself has personally embraced traditional costumes to enhance tourism promotion. Additionally, don't miss the chance to explore the globally acclaimed Hengshan Calligraphy Art Center(橫山書法藝術館), where you can gain a profound understanding of the art of Chinese calligraphy.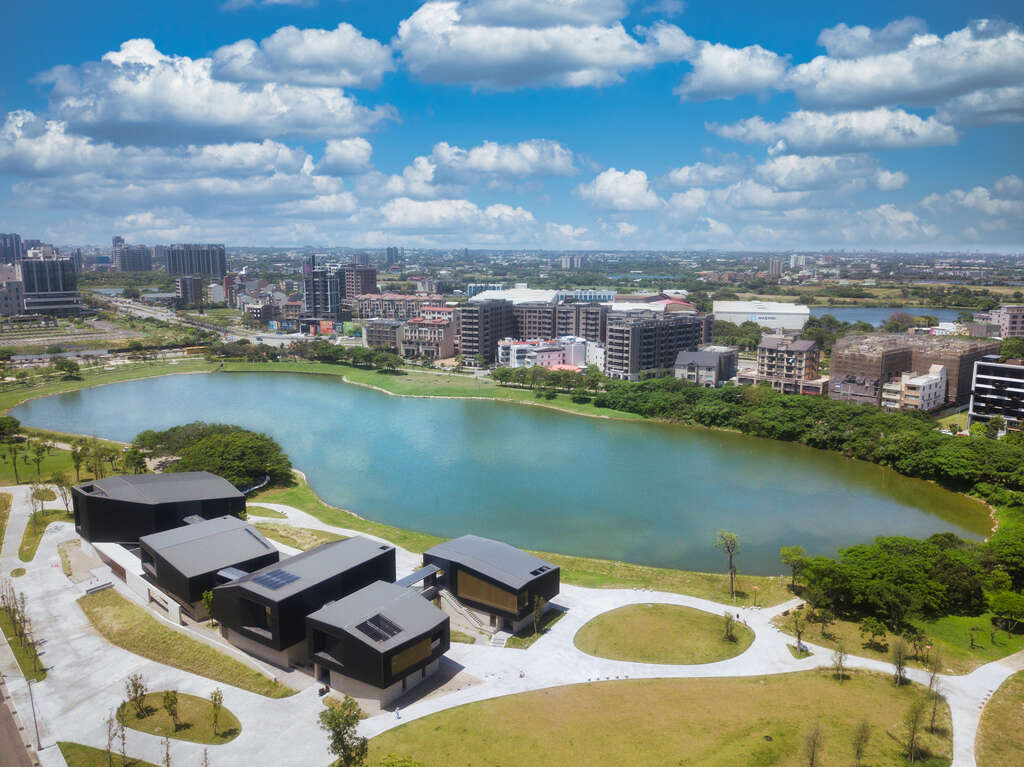 Taoyuan's military villages serve as living testaments to the region's history. In places like Mazu New Village(馬祖新村), one can witness the diverse cultural backgrounds that make up Taiwan's identity. Taoyuan is also celebrated for its inclusiveness, extending a warm welcome to people of all backgrounds, including the vibrant Southeast Asian community of immigrant workers, to partake in a wide range of urban activities.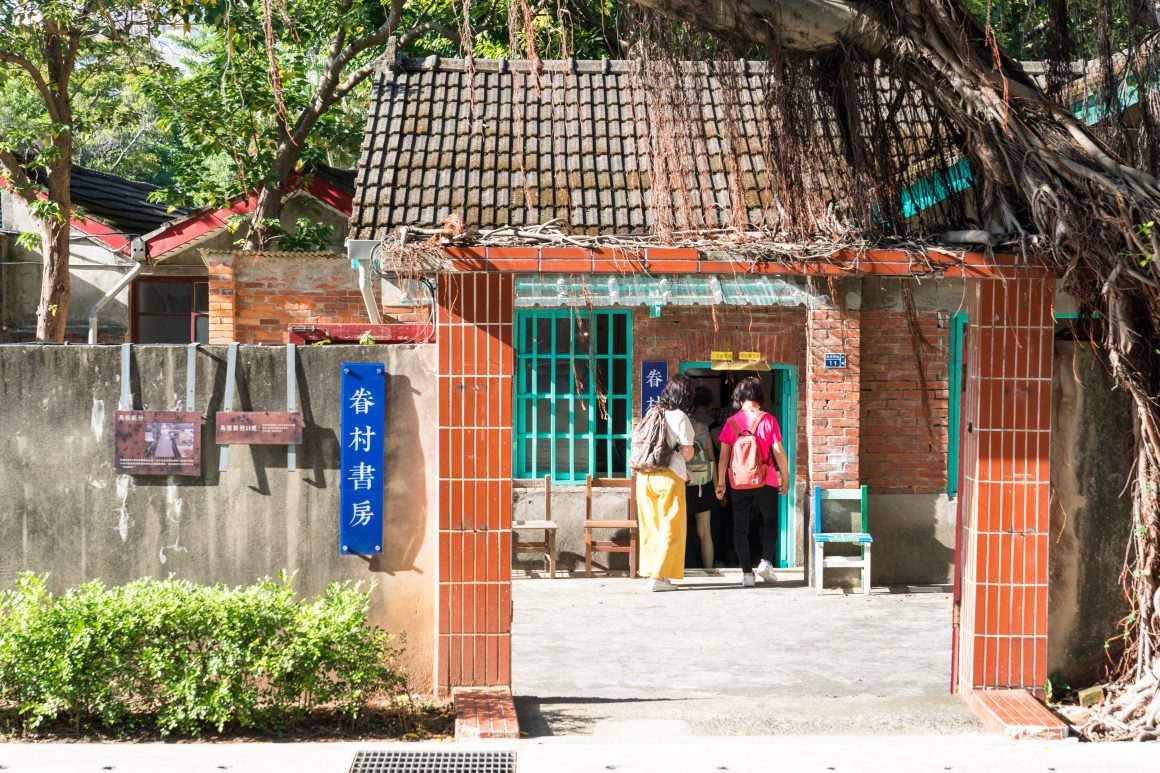 "Taoyuan is a city that wholeheartedly embraces its Southeast Asian residents and extends its hospitality to Southeast Asian visitors. Hotels and homestays actively provide language services in Indonesian, Vietnamese, and Thai, which is a reflection of Taoyuan's commitment to celebrating and accommodating diverse cultures," according to Chou.
Must-Try Dishes in Taoyuan
Taoyuan's culinary scene is a fusion of five major ethnic groups, including Hokkien, Hakka, new immigrants, indigenous people, and Waishengren. This provides an excellent opportunity for foreign visitors to explore a variety of cuisines.
For those looking for local delicacies, don't miss fresh seafood in Shimen(石門活魚), Yunnan and Burmese cuisine in Longgang(龍岡滇緬菜), lotus feast in Guanyin(觀音蓮花餐), a rich assortment of affordable seafood options at the harbors, and goose dishes in Xinwu(新屋鵝鵝肉).
Local snacks are a must-try as well, including Daxi dried tofu(大溪豆乾), Hakka vegetable buns(客家菜包), Longtan peanut candy(龍潭花生糖), and Yunnan rice noodles(雲南米線). Taoyuan is also known for its seasonal specialties such as peaches from Lala Mountain(拉拉山水蜜桃), Fuxing pe(桃映紅茶) and Oriental Beauty Tea(東方美人). By savoring these flavors, visitors can gain insights into Taoyuan's diverse culture.
Every year, Taoyuan hosts a variety of events and festivals. Notable among them is the Taoyuan Halloween(桃園萬聖城), which attracted a remarkable 940,000 visitors in 2023. Another outstanding event is the "2023 Naruto Run"(桃園動漫路跑嘉年華), a collaboration with the popular anime series Naruto(火影忍者), offering anime enthusiasts a unique combination of fun running and cosplay. The Taiyuan Mesona Flower Festival(桃園仙草花節) transports visitors to a lavender-filled Provence, immersing them in a sea of purple blossoms. As the year draws to a close, the New Year's Eve Celebration and the Taoyuan Lantern Festival bring people together to welcome in the new year with music, fireworks, and an abundance of festive cheer.
Chou extends a warm welcome to travelers from around the world. "Taoyuan is that well-kept secret you're already acquainted with but have yet to fully discover. Even though you glimpse the serene landscapes of Taoyuan every time you touch down at the airport, the airport code, TPE, might lead you to believe you're in Taipei. If you're seeking a fresh adventure in a familiar setting, Taoyuan is the ideal destination!" said Chou.