Tons of people are using the popular crowdsourced Q&A website Quora to ask questions about Taiwan. Since many of these questions concern travel in Taiwan, we've recently taken to Quora to offer tips & suggestions for first time visitors and the merely Taiwan curious.
Below are five (of a dozen or so) questions we answered in May. (You can click on the questions themselves to see what other Quorans had to say.)
A: I think the number one thing that strikes first time visitors is how friendly Taiwanese people are, followed pretty closely by how convenient everything is here. (The same card that gets you on the Metro and bus can also be used in taxis and 7–11). I guess another thing that surprises people who take time to explore is how little of Taiwan is actually urban. Once you get out of the cities, it's mostly small towns, untrammeled mountains and jungle.
A: Definitely get an Easy Card and, depending on how long you'll be in town, put at least a few hundred NT on it. You can use it to ride buses, take the MRT and get snacks at most convenience stores.  (Read More: 6 things to do in Taipei that should be on every visitor's bucket list)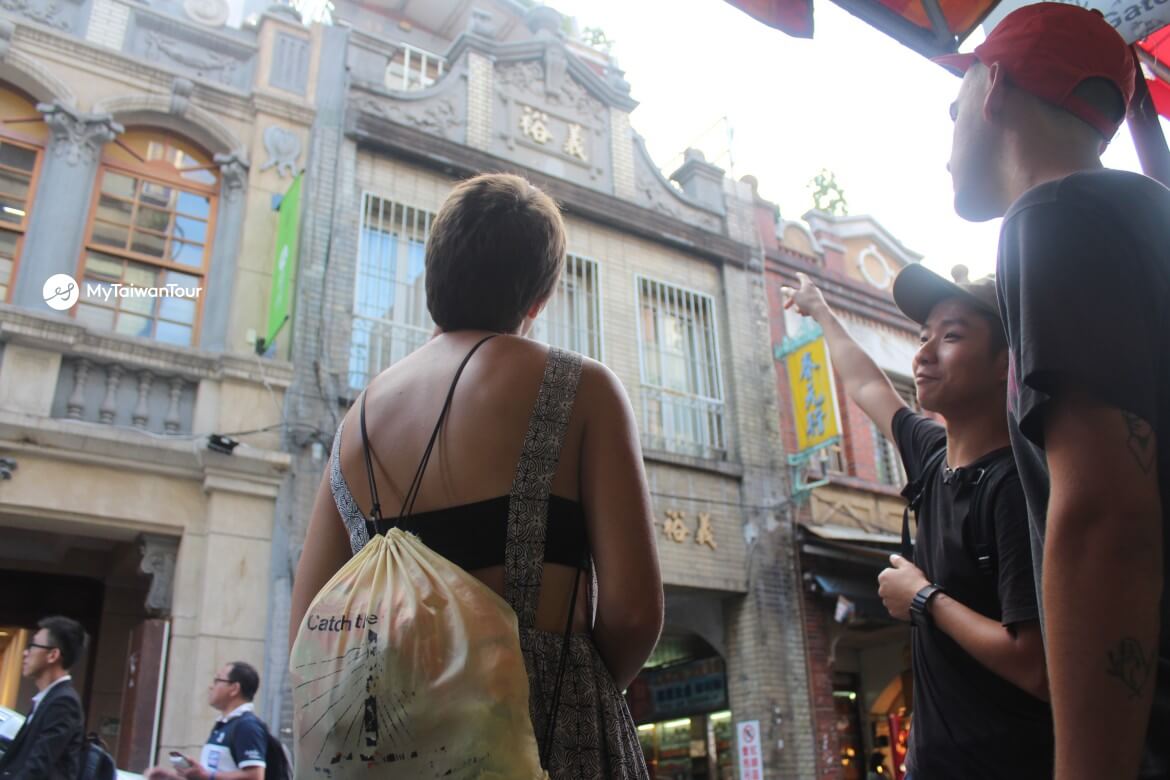 If you're only going to visit one neighborhood to soak up some culture (you shouldn't just visit one, but if you're short on time) make it DaDaoCheng. You can spend a full day there and not see everything. Check out 15 suggestions for a day in Dadaocheng  for more suggestions.

Though Taipei is a pretty sprawling city, you can pretty much get everywhere on the MRT. Don't be afraid to get lost. There are no unsafe neighborhoods in Taipei – just some that are more exciting than others.

It's actually pretty easy to get out of the city by MRT. If you head to the New Beitou station (north on the Red Line), you can hike into Yaming mountain and in less than an hour not even know you're in the city. (Hike through the ethereal volcanic beauty of Yamingshan National Park with the locals.) If you take the Brown line to the Muzha Zoo station you can take the gondola up to Maokong and walk around tea farms before hiking back into town. Bring water for any hiking; Taipei is hot. (Participate in traditional Taiwanese tea ceremony with tea masters by joining the Tea Culture Day Tour .)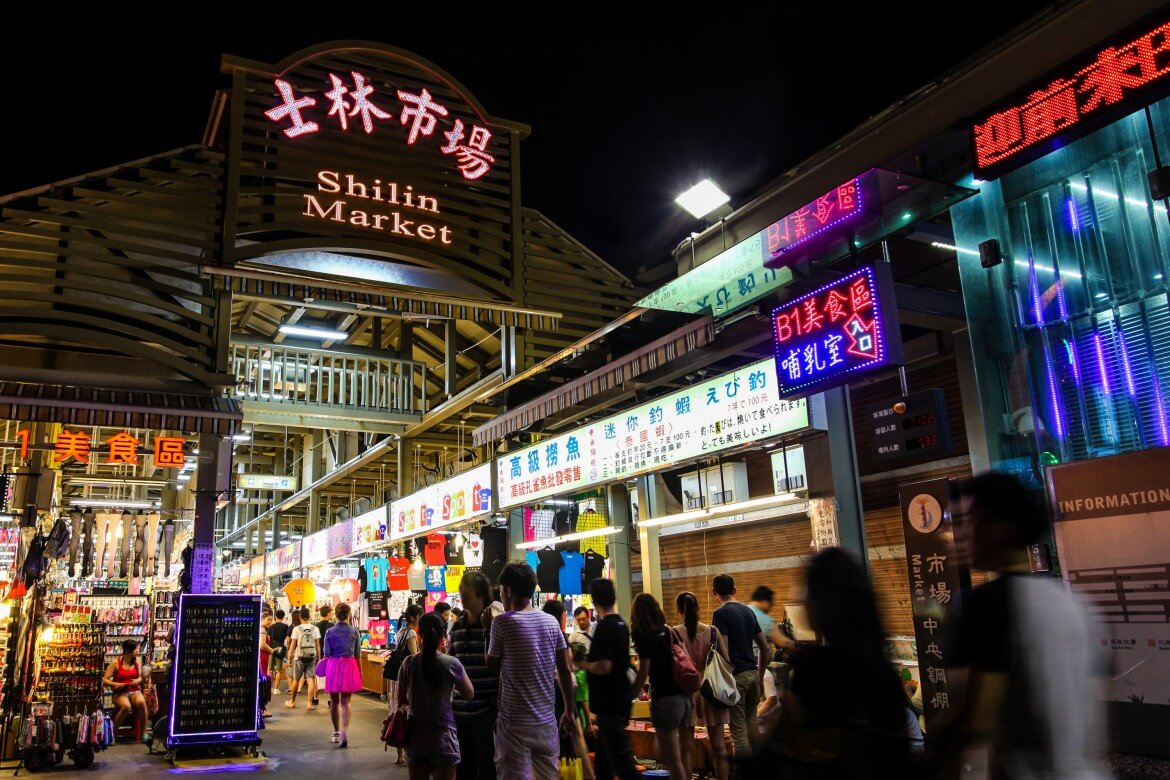 If you want to take in as much of Taipei as possible in the shortest time, you can do MyTaiwanTour's Ultimate Taipei Day Tour, which hits many of Taipei's top spots including religious venues, historically important spots and places of scenic beauty, the National Palace Museum, Shilin night market and more.
A: Well, of course being in Taiwan we're hardly impartial! But having spent time hanging out in Vietnam, we'll do our best to give the question a fair answer.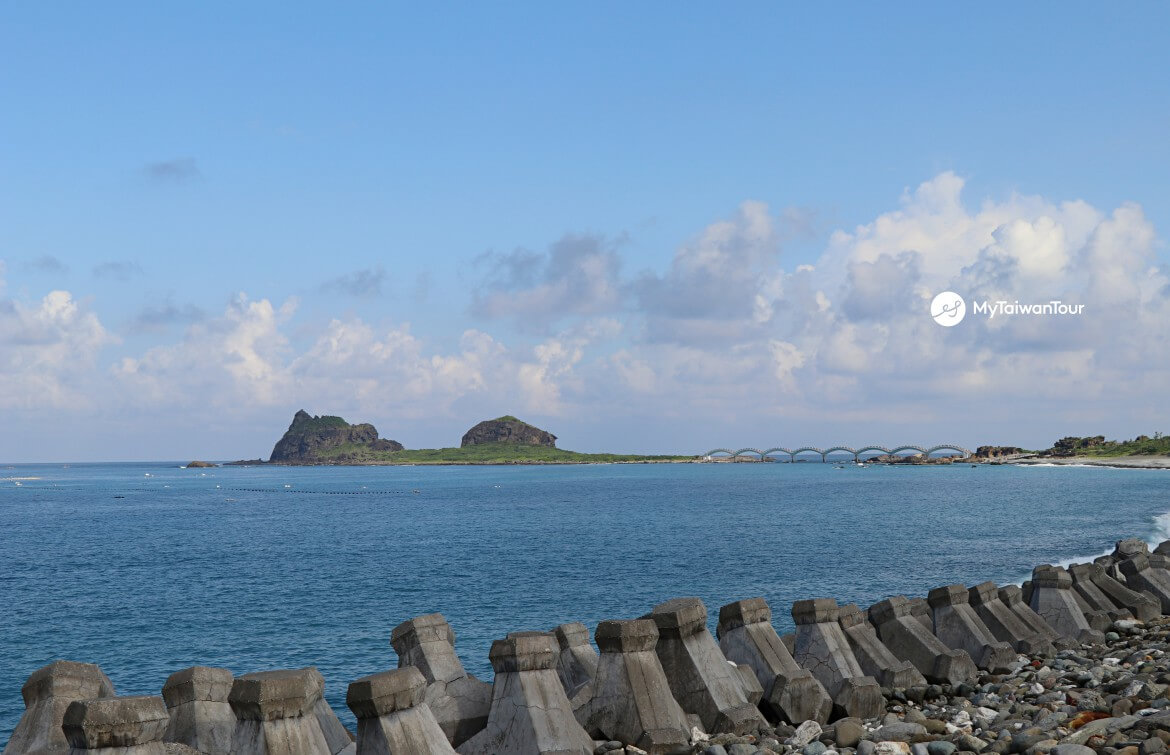 Both places have nice beaches, but Vietnam has longer beaches that are good for swimming. If you're strictly a beach person, Vietnam might offer more beach bang for your buck than Taiwan.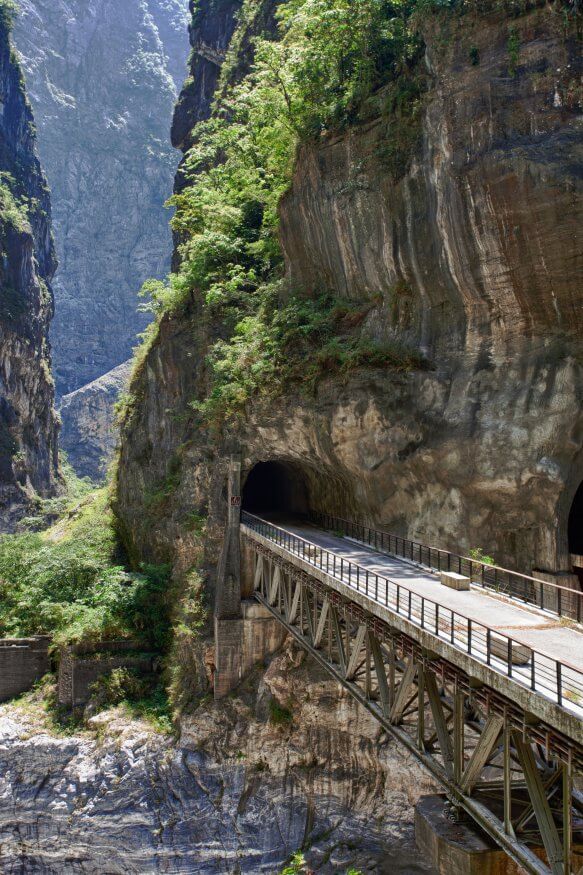 There are good mountains in Vietnam, especially up north, but Taiwan has higher mountains and a wider variety of climate and landscapes. So for mountain climbing, Taiwan wins. At least in our (obviously partial) opinion.
Taiwan comes out ahead in the variety department, offering hiking in north and central Taiwan, Cycling along the east coast, river trekking in Hualien, snorkeling in Xiaoliuqiu. Vietnam might be better for surfing, but we've got pretty decent surfing here as will. In a nutshell, Vietnam is bigger, but we think Taiwan offers more variety in a smaller place.
Finally, a lot of Vietnamese people have emigrated to Taiwan, so you'll never be far away from a great bowl of pho.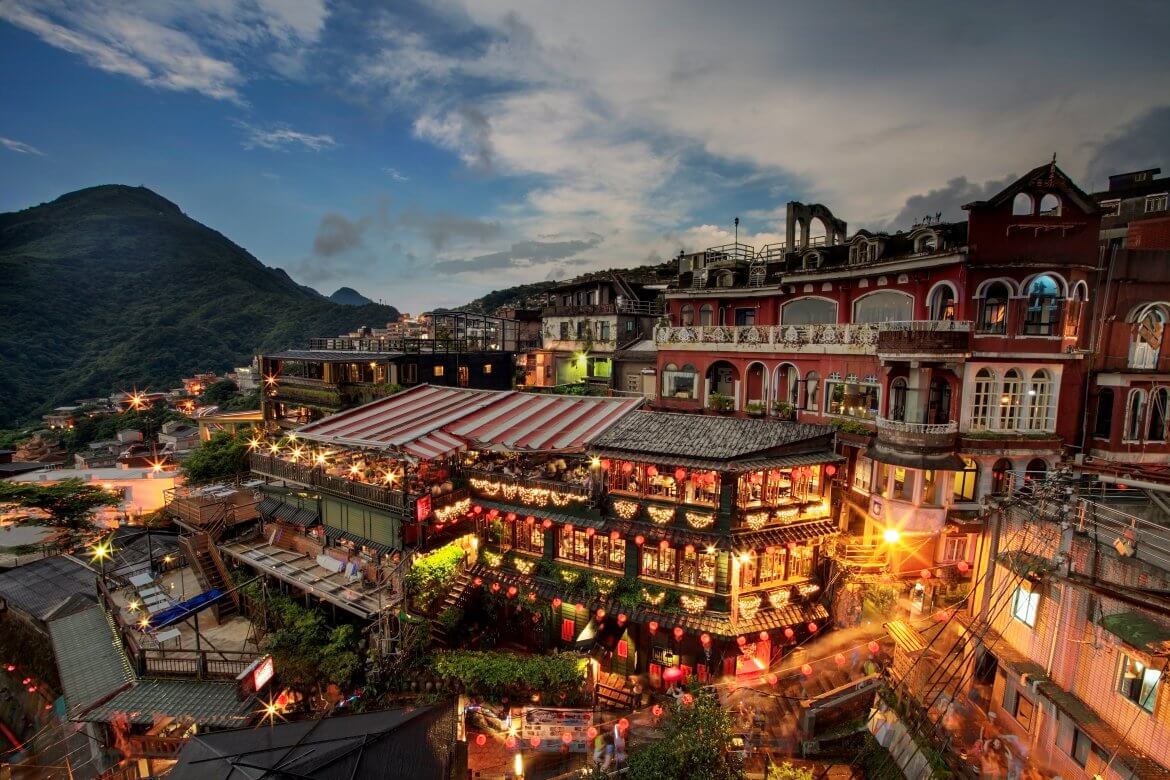 A: If you're based in Taipei you can do Jiufen as a day trip.  It's among our most popular tours. Check out our Jiufen and Pingxi Day Trip! As someone else on Quora pointed out,  it's definitely quite a bit quieter early in the morning and at night, so you'll be able to have a deeper, more peaceful experience if you spend the night. It's also close enough to Keelung to combine a trip to Jiufen with a visit there.
There are tons of possibilities, really.

A: Where do we even begin?  (It's kind of like asking if there are any hidden gems in a dragon's horde…I mean, sure, but they're mostly hidden under other gems.)
We've already got some excellent answers, including Ryan's suggestion about the Beitou Xingtian Temple, Tiffany's bar tip (thank, Tiffany. We'll definitely want to hit that place up later in the week), and Crystine's hiking advice (done it, totally agree).
So we'll offer three suggestions that roughly fit into either the "Places that are cool but don't seem to see all that many western tourists" category or the "Places that I tend to bring friends to when I want to impress on them how cool Taipei is." (Also, a couple of these are legitimately hard to find for those who don't know their way around Taipei):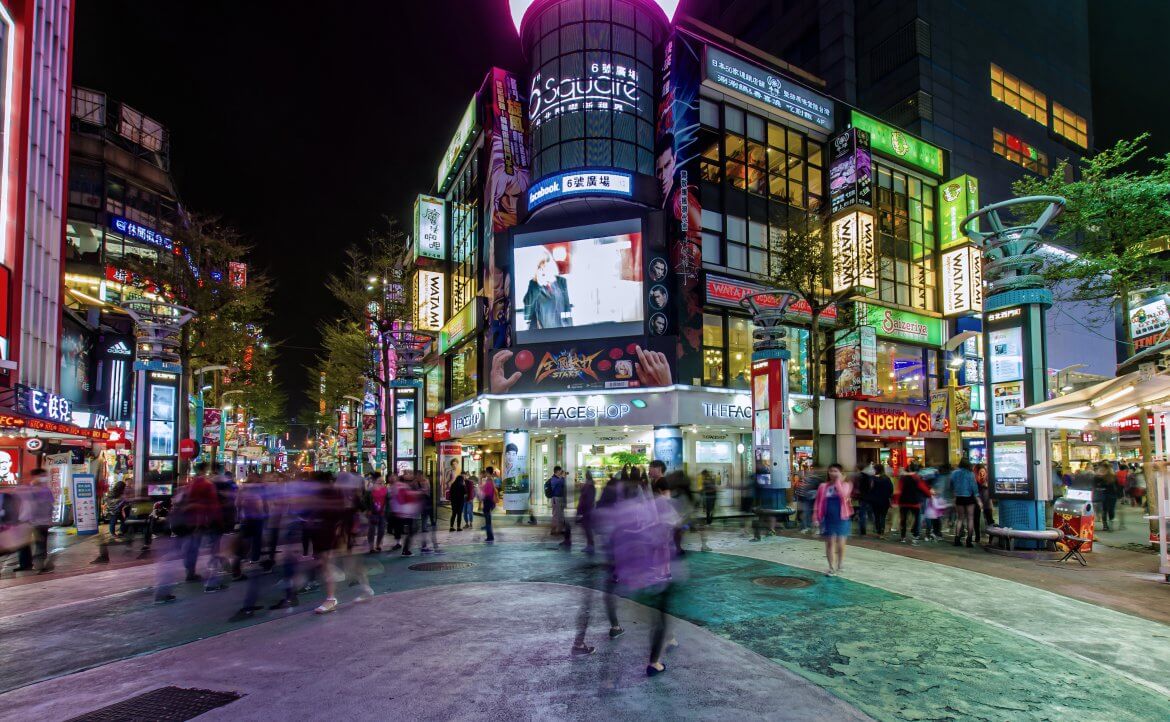 OK, so Ximending (AKA Taipei's Ginza) would hardly be considered "a hidden gem" since everyone knows about it. Also, the fact that it's lit up like a million neon Christmas trees makes it kind of hard to hide.
But since no trip to Taipei would complete without a visit to the neighborhood, let's introduce you to two hidden gems (hidden in plain sight).
The first is the Taipei Tian Hou Temple (台北天后宮). Though it's been written about extensively, the temple definitely earns its "hidden gem" status by virtue of being, well, hidden. Most people walk right by it. Check out this post by the always amazing Josh Ellis  for details on finding it.

The second spot is more of an area than a spot, namely Ximending's Western Edge, away from the neon lights & glitter. It's in this part where you'll find the city's vibrant street art, skate punks & cos-play scene. Totally worth visiting if you're looking for a different taste of Taipei.
2.Yongle Fabric Market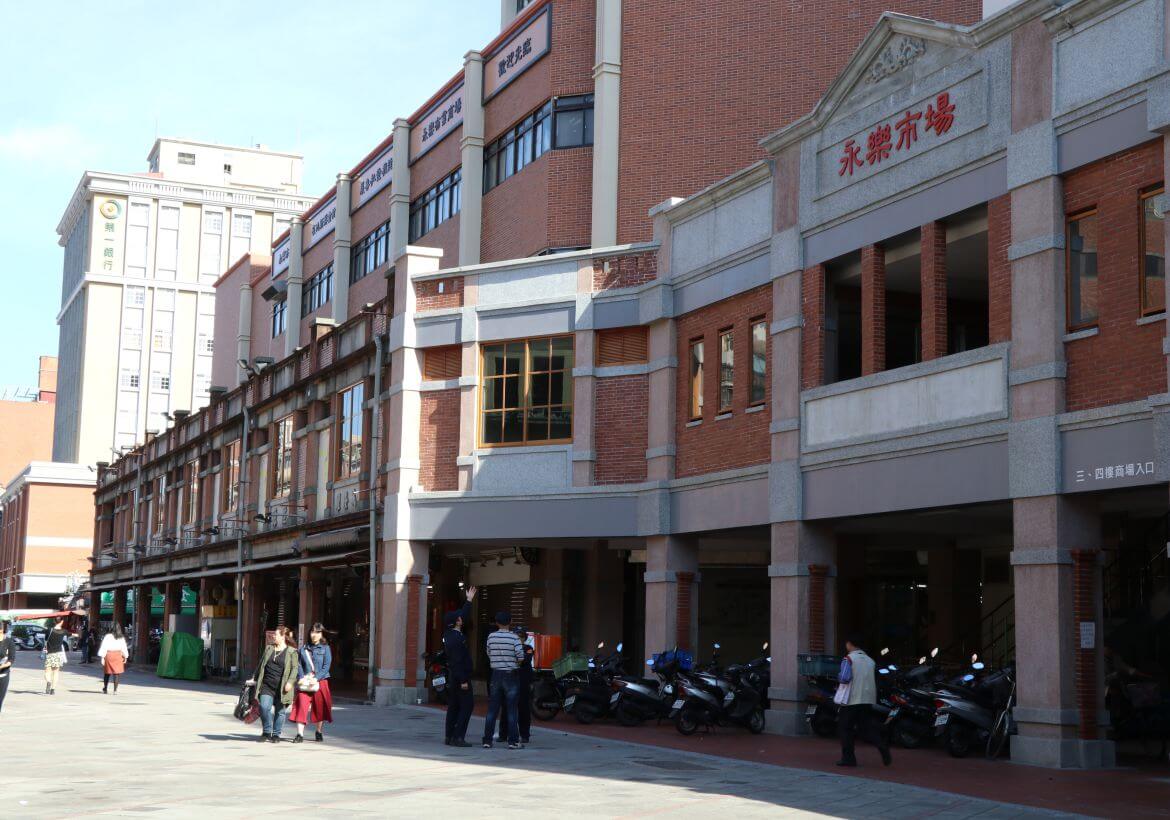 Taipei is filled with colorful spots, but the Yongle Fabric Market is one of the few where you're encouraged to take the color home. The market is crammed with stalls where you can buy beautiful fabrics and textiles and tailor shops  where you can turn your purchases into custom designed outfits. Though located in the historic DaDaocheng district, most tourists walk past the market en route to more popular spots like the nearby City God Temple, making the Yongle Fabric Market something of a "hidden in plain sight" Taipei gem.
3. The Juming Museum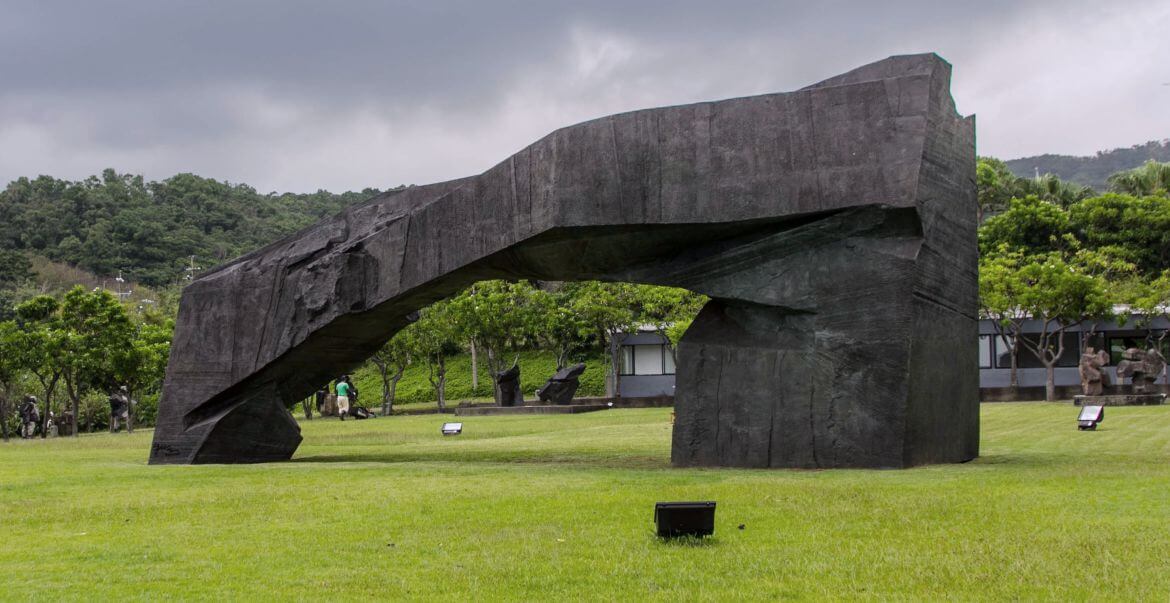 Though not technically in Taipei city (it's on the northern coast, about an hour from the city by bus) the Juming Museum is definitely worth mentioning, being the home to Taiwan's most fabulous collection of indoor and outdoor sculptures and being just far enough off the beaten path to get tons on international visitors.  It's also a great place for folks traveling with kids, having particularly cool kids workshops where the little ones can keep busy.