Glamping for Kids in the Heart of Taipei is sponsored by the  Grand Hyatt Taipei, a world-class hotel located in the heart of Taipei city's main business district, within walking distance of the landmark Taipei 101 skyscraper and the Taipei International Convention Center. This summer, MyTaiwanTour and Grand Hyatt Taipei are teaming up to offer a free voucher good for a Family Adventure Package at the Grand Hyatt Taipei! (Read more: Visiting Taipei with Children (Summertime Edition))
Details at the end of article!

Glamping for Kids in the Heart of Taipei!
Grand Hyatt Taipei, Taiwan's premier luxury hotel is offering guests traveling with young children the chance to mix urban camping with the creature comforts of an exclusive five-star hotel with the Grand Hyatt Taipei Family Adventure Package.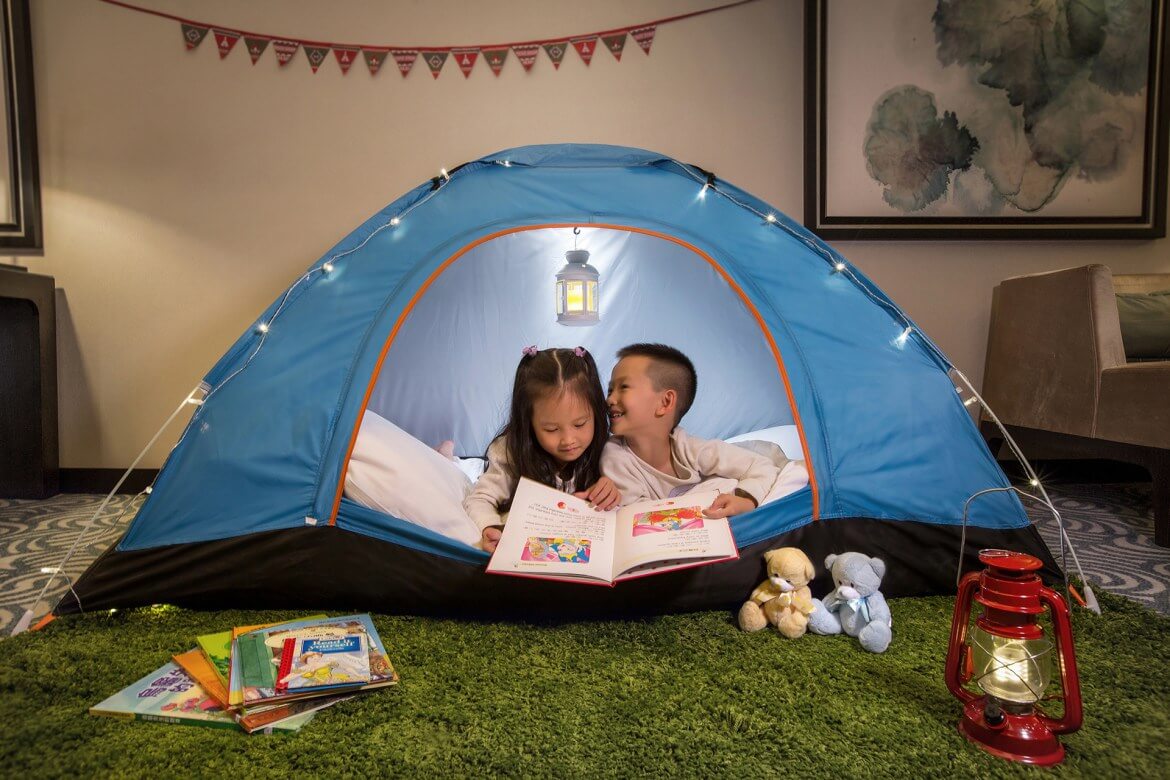 While the grownups are enjoying all the pleasures and amenities of their suite at the Grand Hyatt, kids between the ages of three and six can delight in an evening of adventure, sleeping in a tent for two equipped with all the luxury camping essentials, including: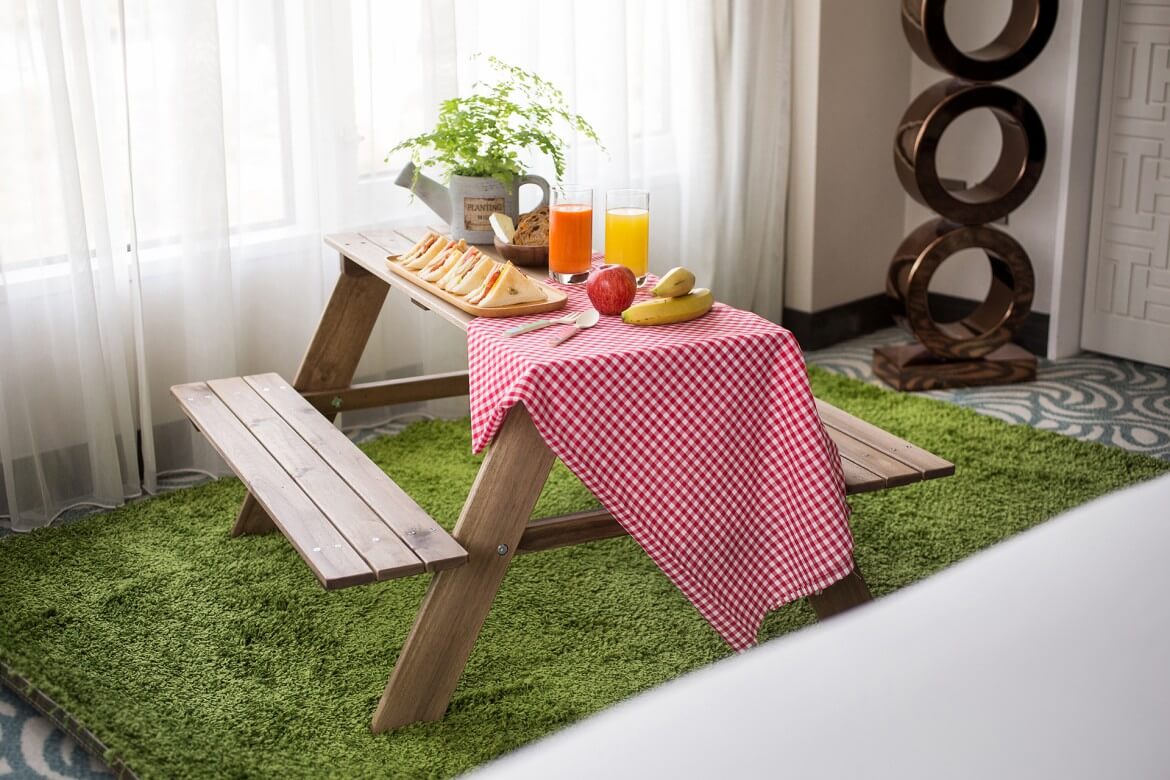 Featherbeds and pillows,
A battery-operated lantern,
A picnic table;
A planetarium projector recreating the twinkling stars inside the room.
Plush toys (which the kids can take home with them)!
So at night, the kiddies can exchange campfire stories and snuggle in their luxury tent while the parents enjoy the privacy and luxury in their own room, complete with king-sized bed, flat screen TV and an amazing view of Taipei's skyline.
But the experience doesn't end there.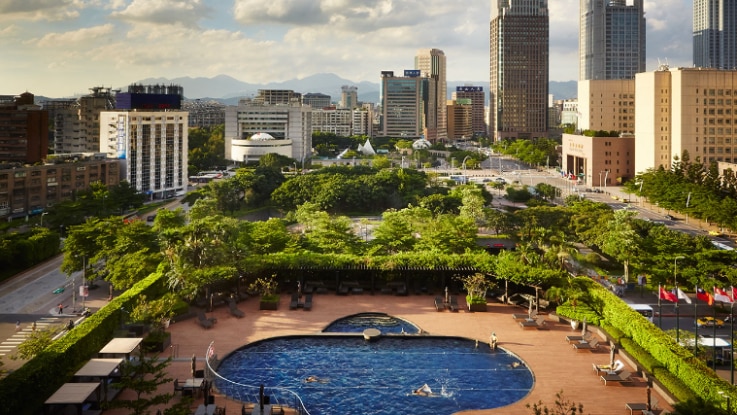 During the day, the whole family can take advantage of Grand Hyatt Taipei's outdoor Oasis Swimming Pool (heated during the winter for year-round use), private yoga classes with a personal instructor, as well as the popular all-day buffet offering a wide selection of international cuisines, a dedicated dessert bar and an actual chocolate fountain (guaranteed to impress jetsetters of all ages).


The hotel's central location, coupled with the city's geographic diversity, translates into plenty of fresh-air activities for kids, including:
Hiking Elephant Mountain (the trail is a short walk from the Grand Hyatt Taipei);
Cycling along the Tamsui river;
Picnicing in Daan Forest Park;
Visiting the Taipei Zoo.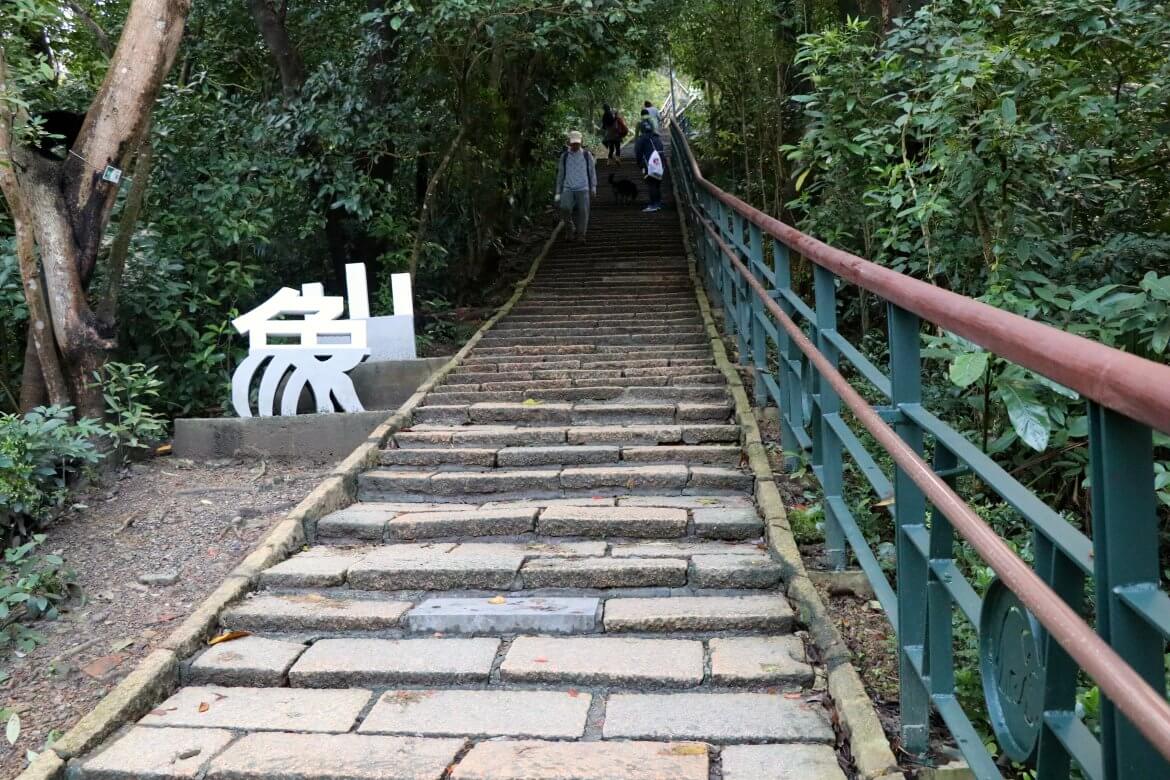 Guests booking the Grand Hyatt Taipei's Family Adventure Package will receive two Easycards with an included stored value of NT$100 per card, which they can use to get onto the Taipei Metro, into the Taipei zoo, or to rent bicycles through the city's bike sharing service, YouBike.

The Grand Hyatt Taipei's Family Adventure Package is available exclusively for guests staying in one of the hotel's 893 sq. ft Grand Executive Suites and is priced at NT$17,300 (US$580) per night. Reservations must be made at least three days in advance. 
Read more:
Three Taipei spots for a leisurely stroll