Every city has its own way of partying, its nightlife influenced by factors ranging from culture and history to climate and availability of booze. Taipei is a particularly easy place to party, with loose alcohol regulations making it possible to enjoy a drink pretty much anywhere in the city, from inside convenience stores and night markets to the courtyards of Daoist temple (respectfully, of course). Taipei is filled with barbecue places where, for a few bucks, you and your friends can order several giant bottles of Taiwan Beer and drink them along with skewered meat while trying to ignore the relentless heat. (Read more: Things Every Drinker Should Know about Taipei's Bar and Nightlife Scene)
Such spots are ubiquitous. But they're far from the be-all and end-all of what Taipei's nightlife has to offer. Perhaps you're in the mood for a bit of a fancier tipple, some air-conditioning, cocktails, and a bit more class? If so, why not skip the crowded night market, switch out your sweat-drenched clothes for something a bit more upscale and read on.
1.East End
Taipei's East side is filled with barbecue joints, hot pot spots, boutique fashion stores and an endless supply of bubble tea shops. But East End is a different beast entirely. In fact, you could say that East End is above it all…literally.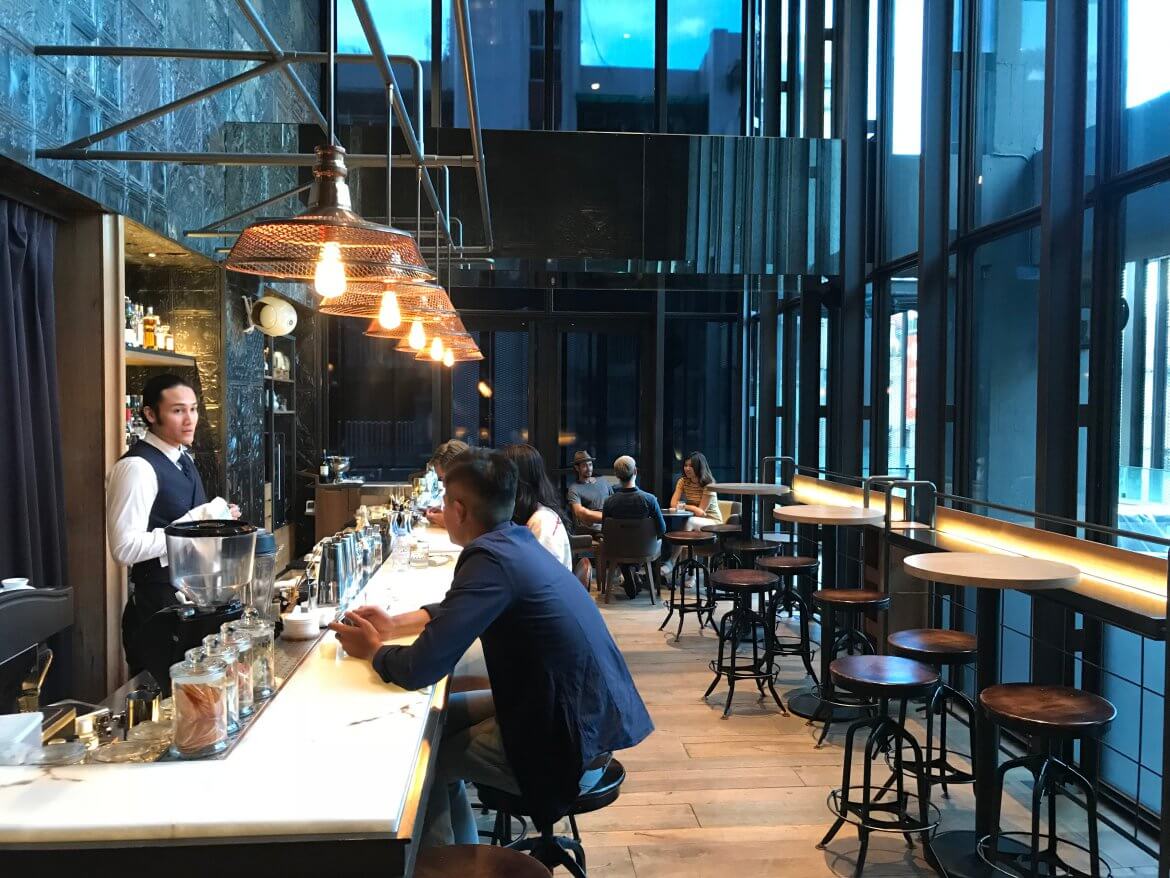 Taking up the third floor of the swanky Hotel Proverbs (not far from the Sogo Department store by the Zhongxiao Fuxing MRT station) East End is the one and only joint venture of world-class cocktail master, Hidetsugu Ueno.
Offering elegant yet understated ambiance, East End's beautiful high ceilings and classy decor are overshadowed by one thing alone: Its cocktails. East End's cocktail list boasts classic cocktails as well as their own creations, complete with flavour graphs breaking down each concoction.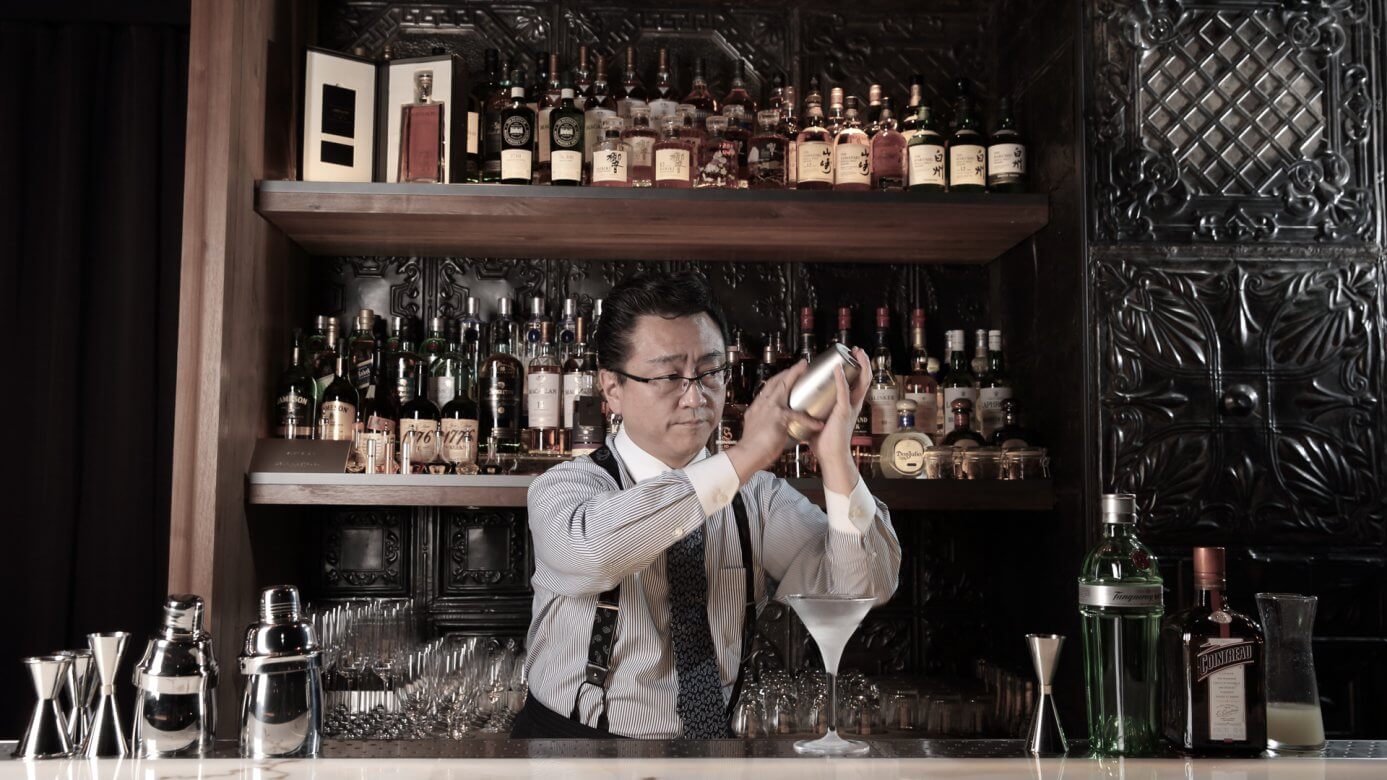 What makes a cocktail bar great, according to assistant Manager Tony Lin, are the bartenders. And it's the East End's skilled bartenders, working their magic while conversing with patrons, that makes the place a must-visit for cocktail enthusiasts. (Read more: Giving "High Tea" a Whole New Meaning)
2. Backyard Jr.
Located (roughly speaking) in the backyard of Taipei 101, the Xinyi shopping district is known for its high fashion, street performances, and nightlife. And tucked away above it all sits Backyard Jr., a whisky lover's paradise. You'll find the place on the third floor of the Shinkong Mitsukoshi department store, its cool, dark interior creating an oasis-like refuge from the bright lights of the big city outside. If you love whisky, BJ's walls of whisky, visible the moment you enter, will lure you like a siren's Song.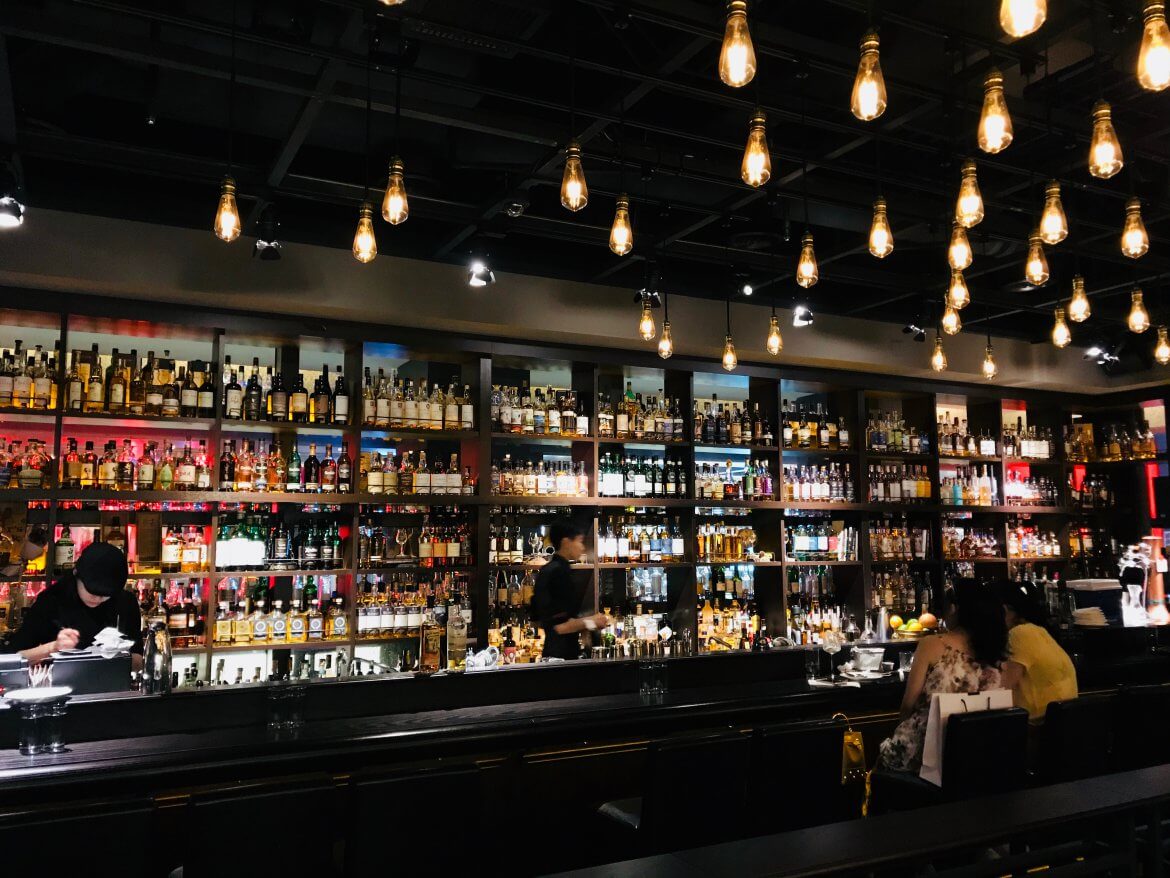 Backyard Jr. boasts over 2000 whiskies from all around the world, but it doesn't neglect Taiwan's homegrown heroes Kavalan (made in Yilan) and Omar (made in Nantou). The bartenders can help you discover your new favourite whisky as well as making cocktails on request. Whisky aficionados, look no further!
3. RON Xinyi
Though RON Xinyi lies just beyond the edge of Xinyi District's financial area, all business formalities fade once you walk through the door. This is a laid-back place for a hard-earned drink, a spot to go to chat with friends and chill to live music.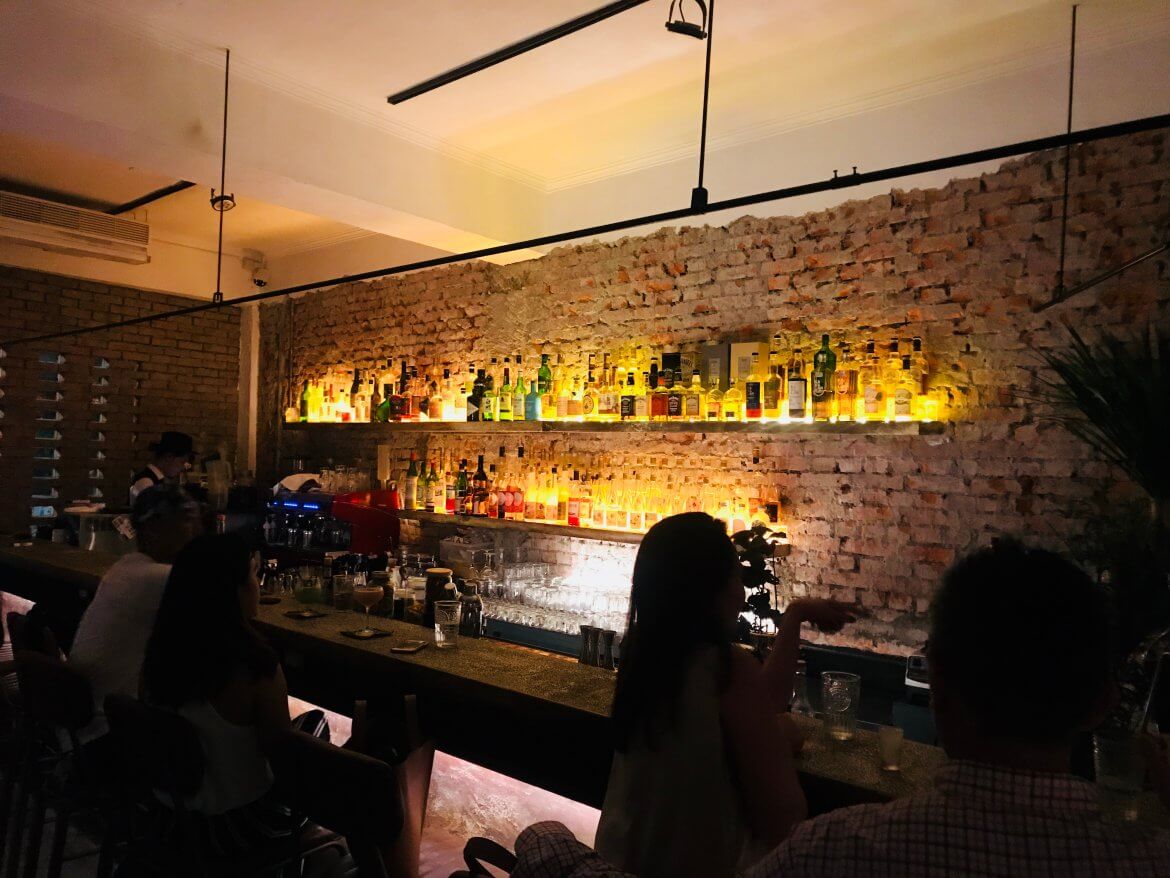 Downstairs at street level is the main bar, ideal for a quick walk-in drink (or quick shot). Upstairs is where you'll want to go for longer drinking sessions, anywhere from an hour to, well, all night long. The quirky decor (including, oddly enough, a streetlight) is simple but interesting. Don't skip the food; RON Xinyi offers many a tasty morsel on its menu. (Read more: Finding Local Flavor at Taipei's Beer Cafes)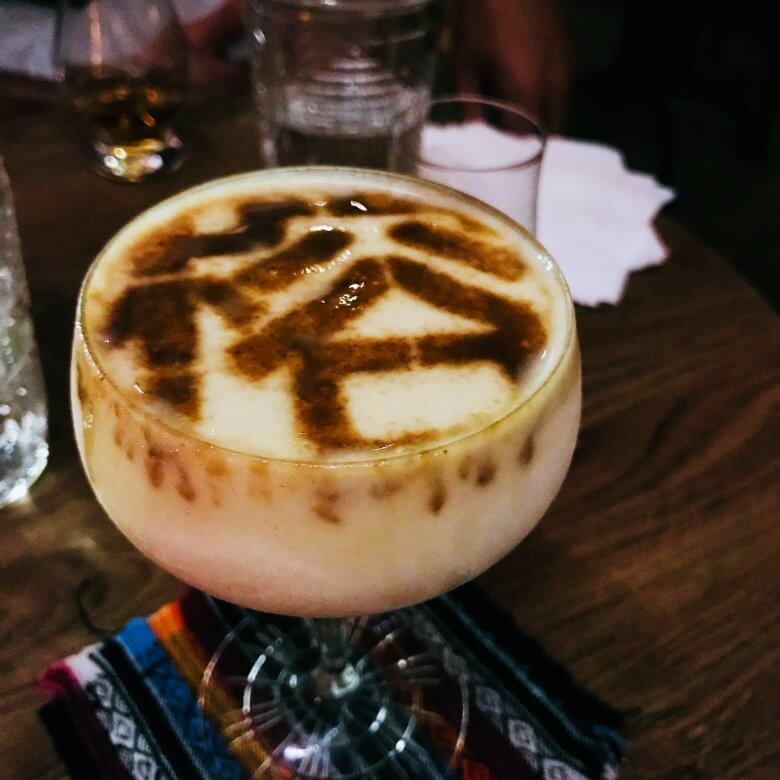 We can't talk about RON Xinyi without mentioning Taiwan's favorite spirit, Kaoliang. It's an acquired taste for sure, one of those things you'll either love or hate. Just think Taiwanese tequila and you've got the right idea. RON Xinyi has a wide variety of Kaoliangs guaranteed to destroy your night and disrupt the following day. Though it isn't this author's cup of tea, the oolong tea flavour and orange flavour aren't too bad. (No, seriously.)
4.Pun
Pun is located somewhere in Daan District. We are not at liberty to disclose the specific location. The location is a closely guarded secret. But we will say this: Finding Pun is worth the trouble. Pun is an intimate cocktail lounge experience which is only given to those who truly seek it. Pun's President, Mr. Wang, enjoys the idea of a "speakeasy", reminiscent of Prohibition-era America. In this age of selfies, instant check-in through mobile phone social media platforms and eroding privacy, this is becoming ever more precious.  The overall vibe at Pun is one of being privy to a well-kept secret. (Read more: Bar Surfing Taipei Cocktail Festival Unveils the Uniqueness of Taiwan's Cocktail Scene)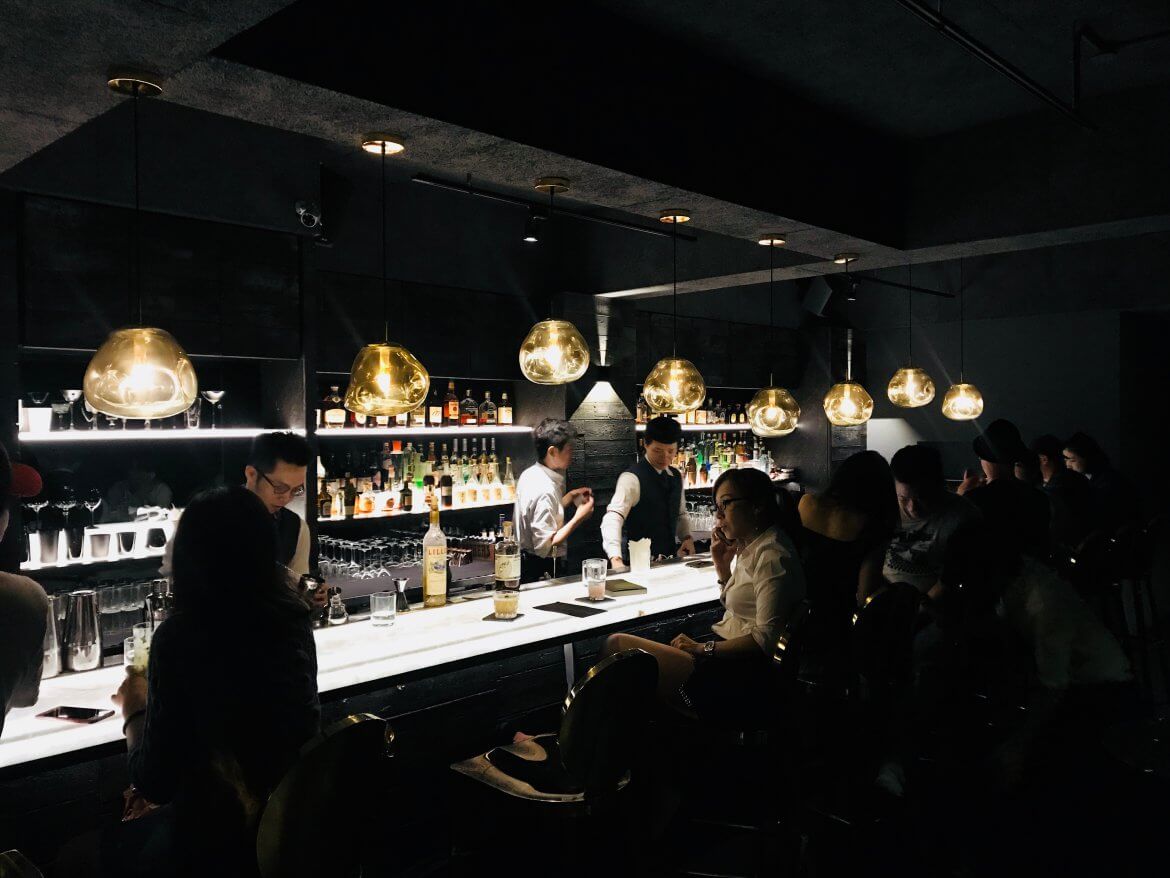 The bartenders are, of course, in on the secret. Handshakes and high-fives are exchanged as people come and go. Pun is the place for intimate groups or secluded conversations over one's favourite liquor. Or perhaps one of their clever cocktail creations, such as the delightful Jon Snow. As the name suggests, the drink is a tribute to the very popular Game of Thrones character, and should you be asked anything about your visit to Pun, be like Jon Snow and remember: You know nothing.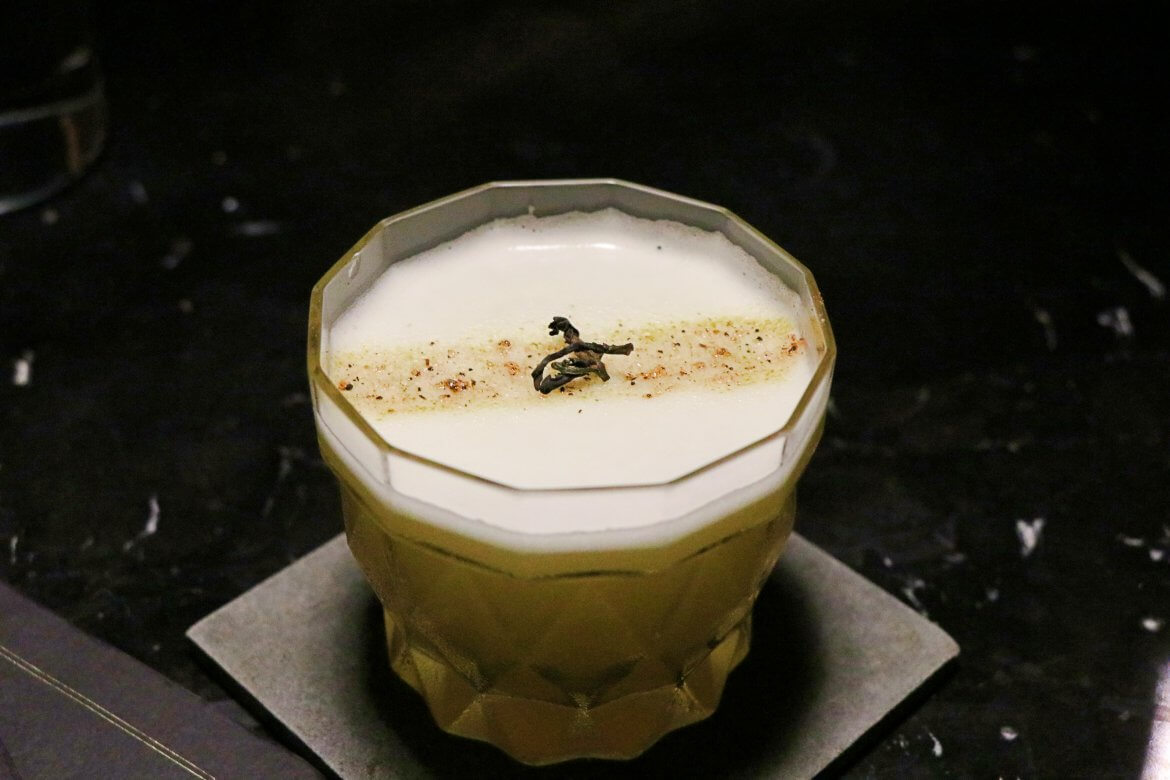 5. AHA Saloon
AHA Saloon hides in plain sight in the central Daan District, and at first glance may look a bit old-school, like your father's den (in which you are forbidden to touch anything). There are Beatles' vinyl records and other memorabilia, including Pink Floyd cassettes and a Gibson Les Paul Gold Top. So yeah, a rock-and-roll nerd's heaven. But while you'll come for the rock nostalgia, you'll stay for the amazing cocktails.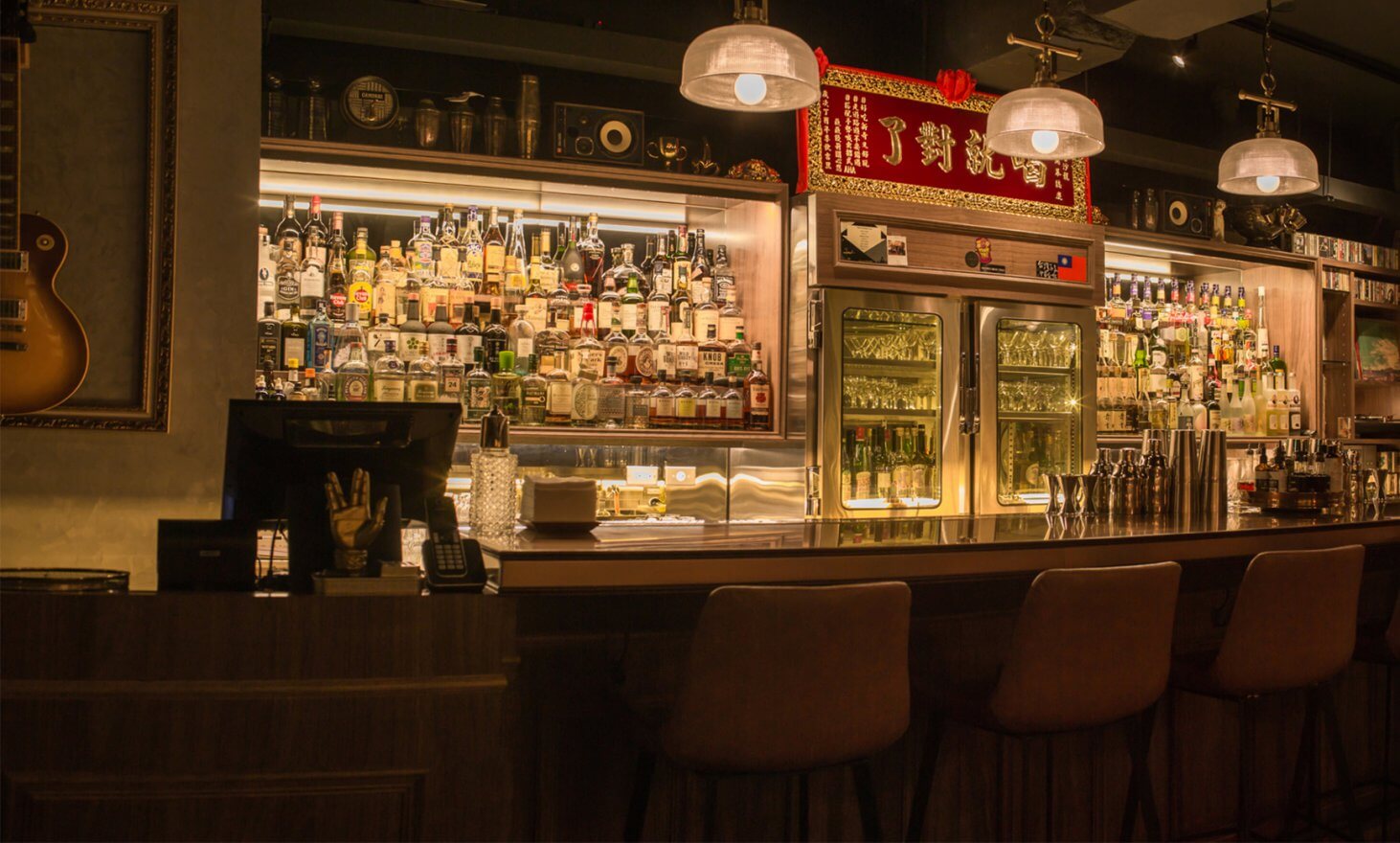 Co-owner and bartender Victor says their name expresses the staff's devotion to craft, that one moment which all artisans are obsessed with. AHA's bartenders fastidiously blend and create unique concoctions, staying deep within the creation process until that "Aha!" moment reveals itself. The beakers behind the bar hint at their mad scientist ways. (Read more: Taiwan's Craft Beer Scene (Part One))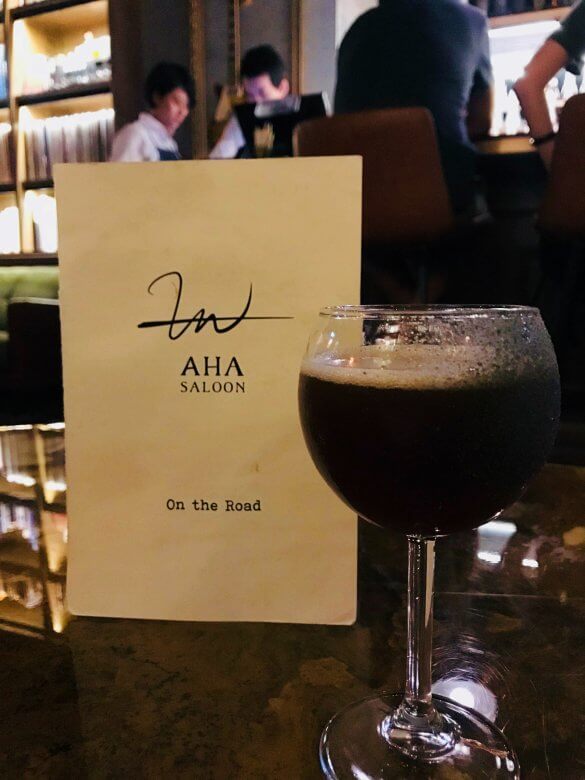 AHA's seasonal cocktail list is derived from a central theme, such as "On The Road" and each ingredient has a story to tell. Their take on the classic Penicillin contains Sichuan Peppers, commonly used in Chinese cuisine.The details are subtle and many, but no previous knowledge is required. In the words of another famous rock lyricist: Come as you are.
Interested in experiencing A Tale of Cocktails: Taipei's Freshest Bars for yourself? Joining MyTaiwanTour's Ultimate Taipei Nightlife Tour Visit 3 of Taipei's hottest clubs in 4 hours! Or Drink Like a Local by visiting bars and pubs known mostly to locals!