Hopefully, our last article  72 Hours in Taichung, Part 1 (Why?) convinced readers that Taichung's Central City is well worth visiting.
Having covered the why part, today we're going to go into some details on the how, proposing a three-day itinerary mixing culture, history, recreation, and of course…food. (Because Taiwan takes food seriously.)  Our three-day itinerary is fairly loose and assumes that the reader isn't familiar with Taichung. Feel free to mix and match items to suit your own passions. We've gone ahead and made a couple of maps for the "walking tour" parts of the itinerary.
Looking to experience Taichung in a Day? Check out MyTaiwanTour's Taichung in a Day Tour! 
Day 1: Taichung Culture and (mostly) Japanese Colonial Architecture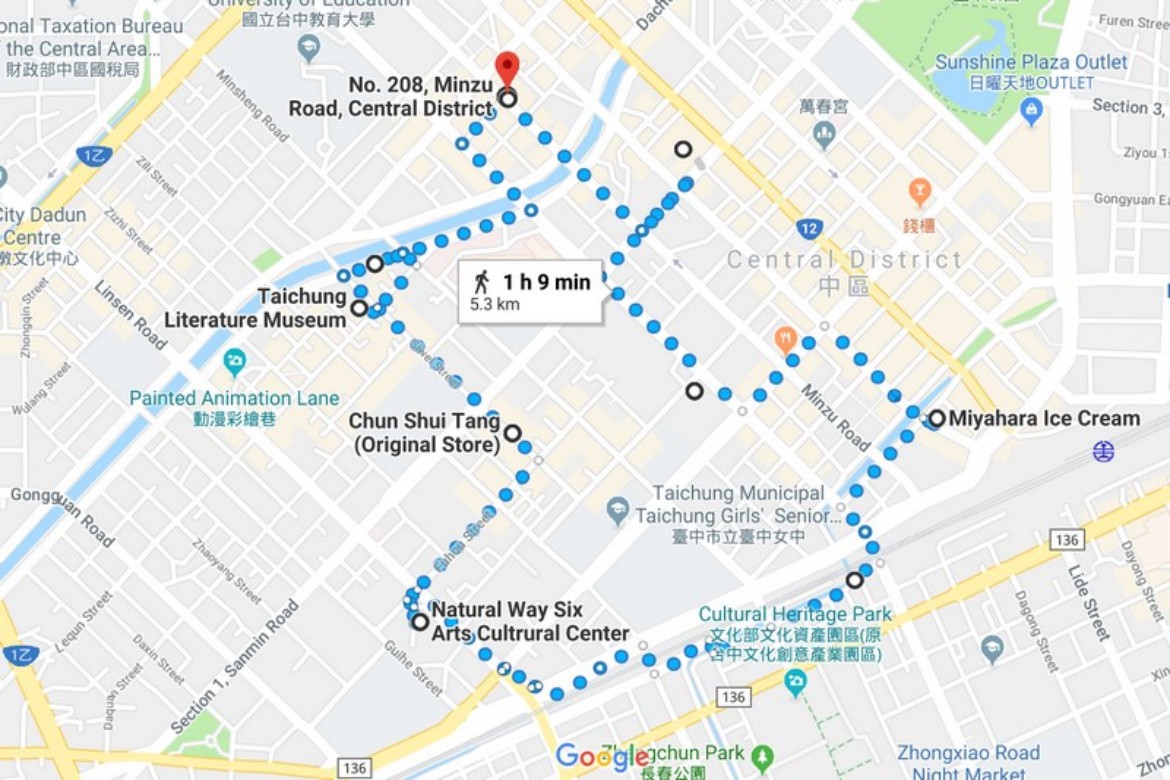 Assuming you haven't woken up in Taichung, today's the day you'll arrive, either by High-Speed Rail, bus or slow train. We're going to suggest that you make your first-day base the Red Dot Hotel, because a) it's a totally cool place, and b) its centrally located for your first day of exploration.
So…head to the Red Dot Hotel, drop off your bag & make sure you're wearing comfortable shoes.
A journey of a thousand miles (a few kilometers, actually) should start with a good meal, and a ten-minute walk past and across the Liuchuan river will bring you to Taichung's Second Market. Whether it's breakfast, brunch or lunch, this is a good place to grab your first meal in Taichung, so wander the market and pick a stall that looks & smells good and have yourself a meal. The market is a good place to explore for half an hour or so. Be sure and check out the little temple in the market's center.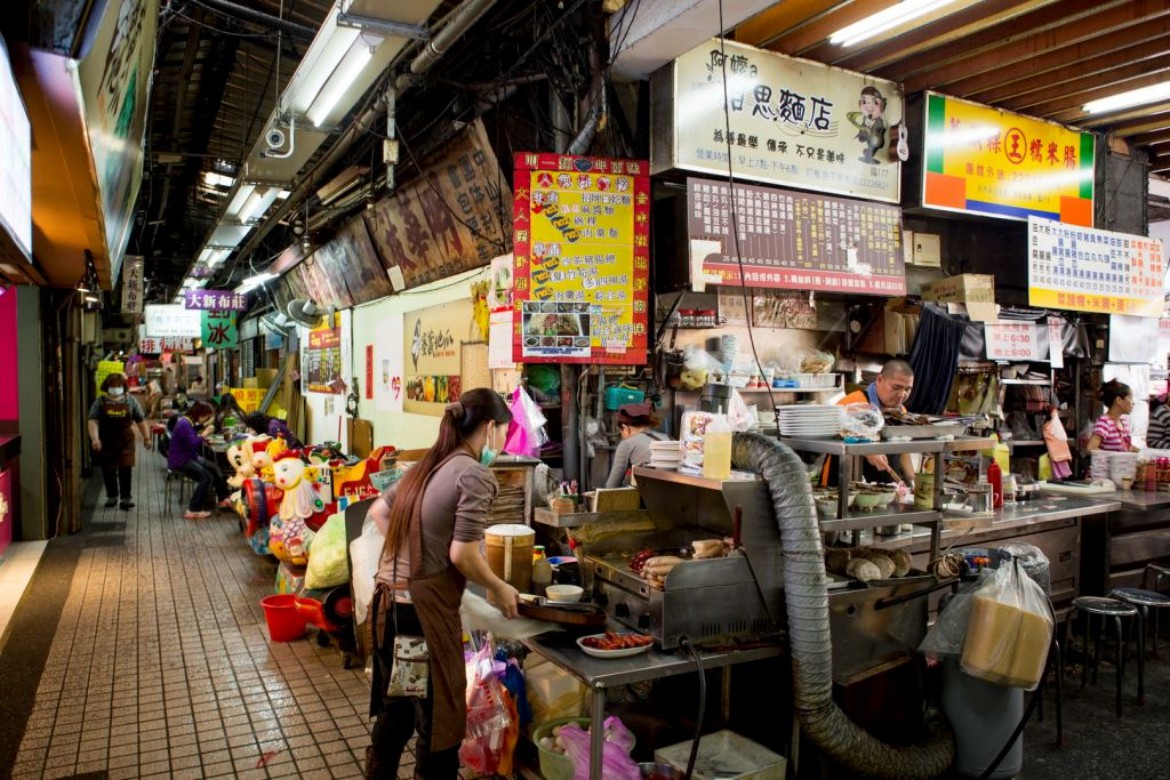 From here, let's head a bit further south to start our exploration of some of the gems of   Taichung's Japanese Colonial period. The Taichung Shiyakusho (台中市役所) is pretty much a must-see, so walk there first to check out the three-story Baroque-style structure dating back to 1911. If you need a coffee, there's a cafe on the ground floor. Otherwise, just stroll around the building, which is definitely one of the city's architectural highlights. Across the street is another Colonial-era building, Taichung Prefecture Hall, which is also worth checking out.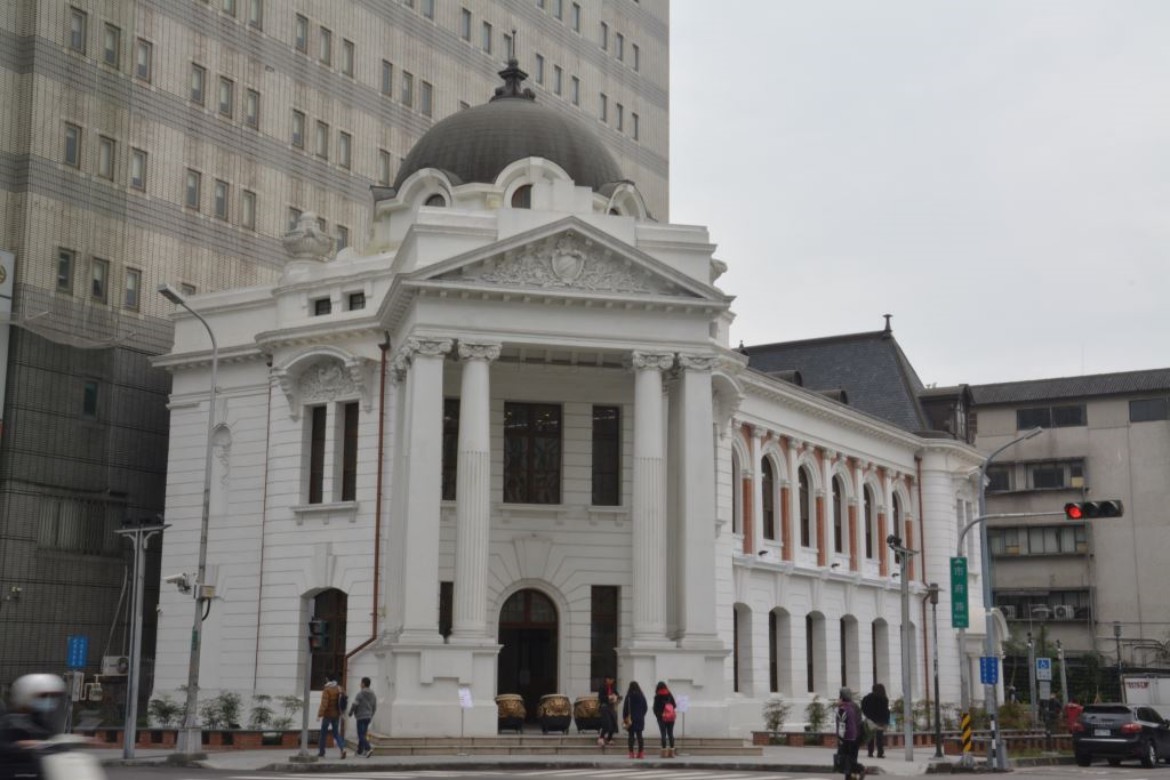 From here, keep heading southeast to the always-popular Miyahara Eye Hospital (宮原眼科). Don't worry, they won't offer you Lasik surgery, the Miyahara is another Japanese-era building that's been given new life and is architecturally fascinating inside and out. Hang out for a while, buy yourself an ice-cream at the next-level awesome ice-cream shop on the first floor (you can't miss it – there's always a line), and head across the street to the Green River Trail (綠川親水步道), a cool riverside park that's filled with art & places to sit and eat ice cream. (Read more about A Dozen Things Worth Doing in Taichung)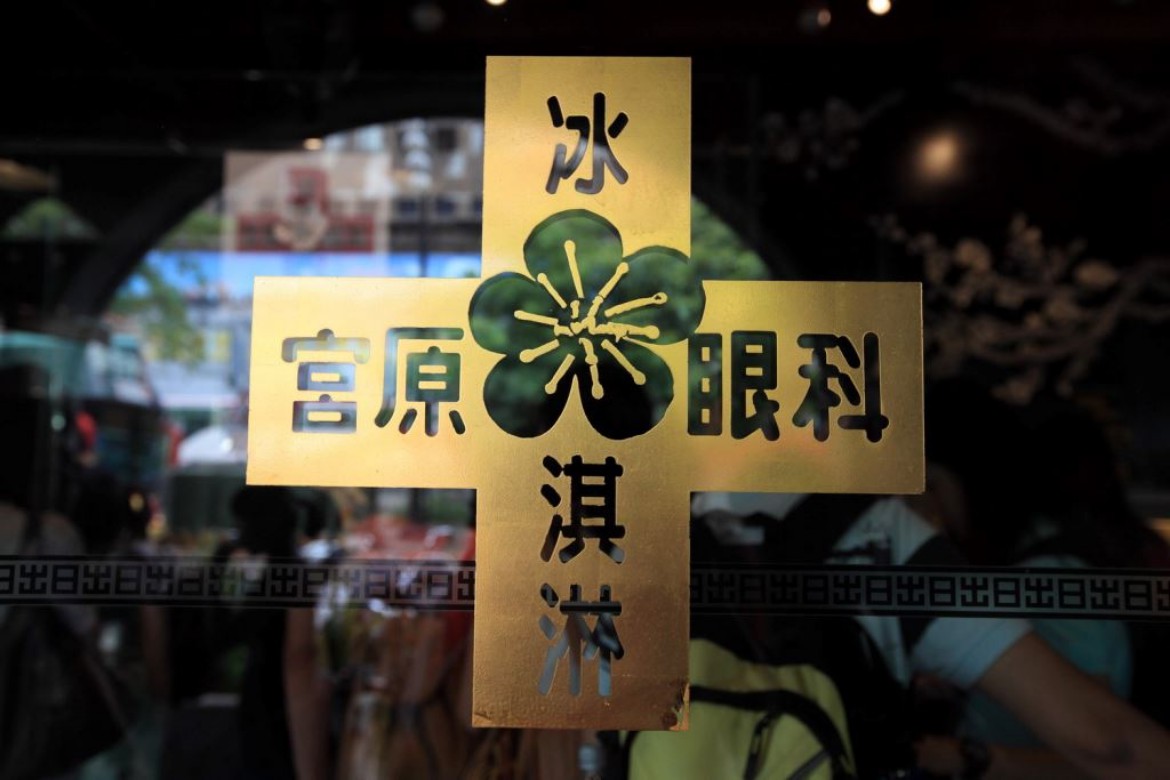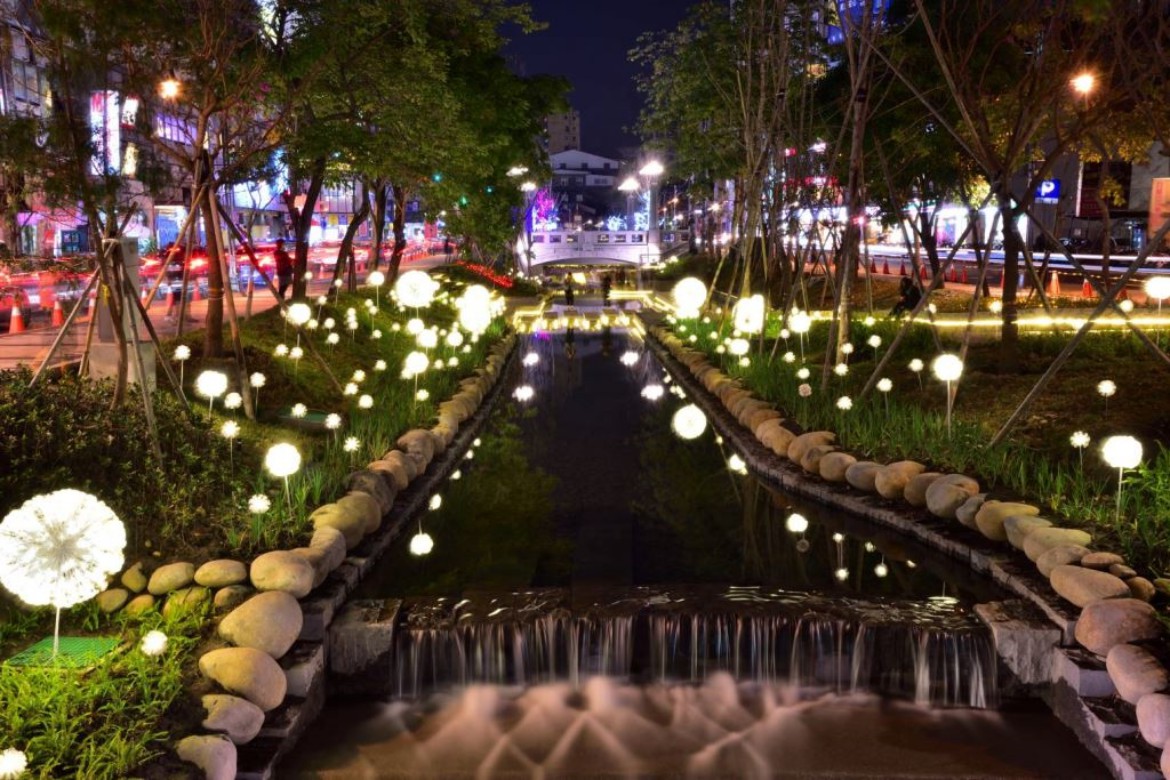 Follow the river south and west, passing by the Taichung Buddhist Lotus Society, a pretty Buddhist Monastery on the south side of the river. Then head back across the river to the
Natural Way Six Arts Center. Up until this point, the buildings we've checked out were of Japanese Colonial design, but NWSAC definitely represents a more classical Japanese style, which makes sense as it's a dojo complex including a main martial arts hall and a subordinate building east of the main hall. There's a shrine, a hall for Judo and Kendo practice (which still goes on), and very unique (for Taiwan) Japanese-style gargoyles. The hall is used for lectures, tea ceremonies, and classes in a variety of esoteric subjects.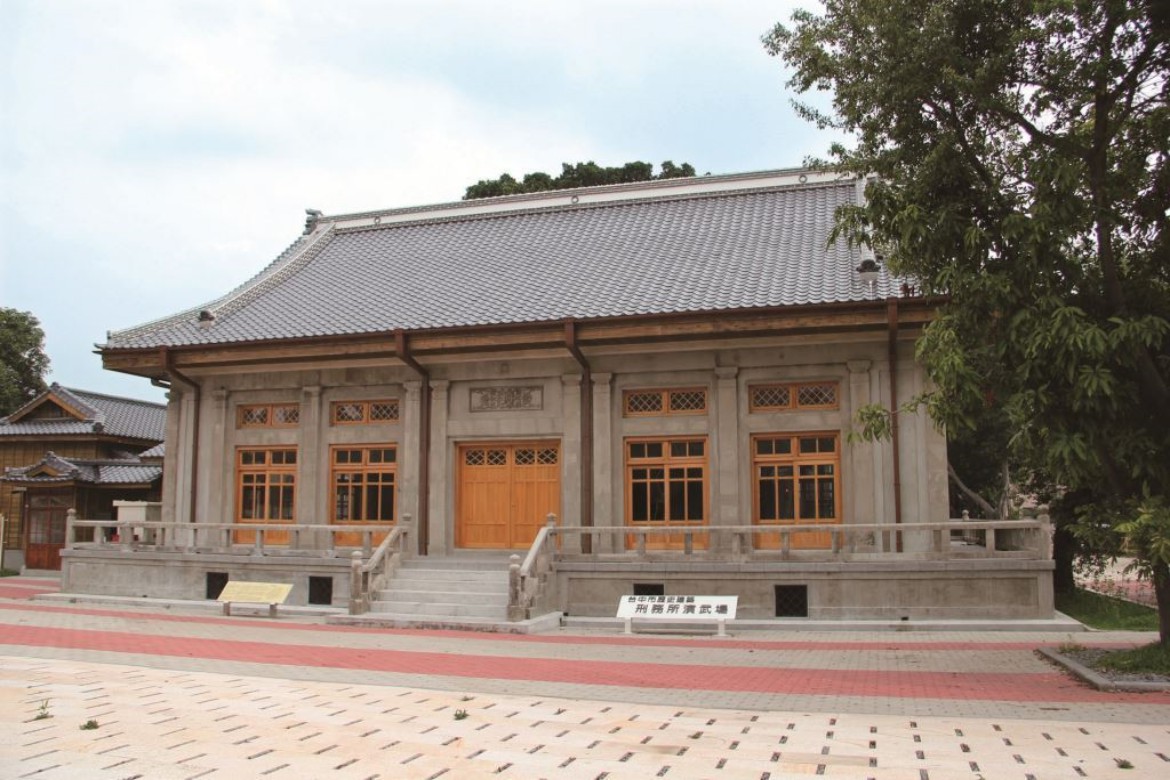 Is it time for a snack yet? It seems like it might be, so from the NWSAC, continue north to Chun Shui Tang, which lays claim to being the originator of Bubble Tea in Taiwan. They serve good food, and of course, excellent beverages (including Bubble Tea, of which they are the O.G.).  After a snack break, a quick walk will bring you to the extremely pleasant Taichung Literature Museum, six traditional Japanese-style buildings surrounding a massive century-old Banyan tree, a perfect spot for contemplation of matters literary, spiritual, or anything else.  Just north of the TLM is our old friend, the Liuchuan Waterfront Park, which you can stroll along until you hit the Minzu Street bridge. Hooking a left at the bridge will bring you back to the Red Dot.  If you feel like taking a nap before dinner, go ahead, you've earned it. By this point, you'll have walked around 6 kilometers.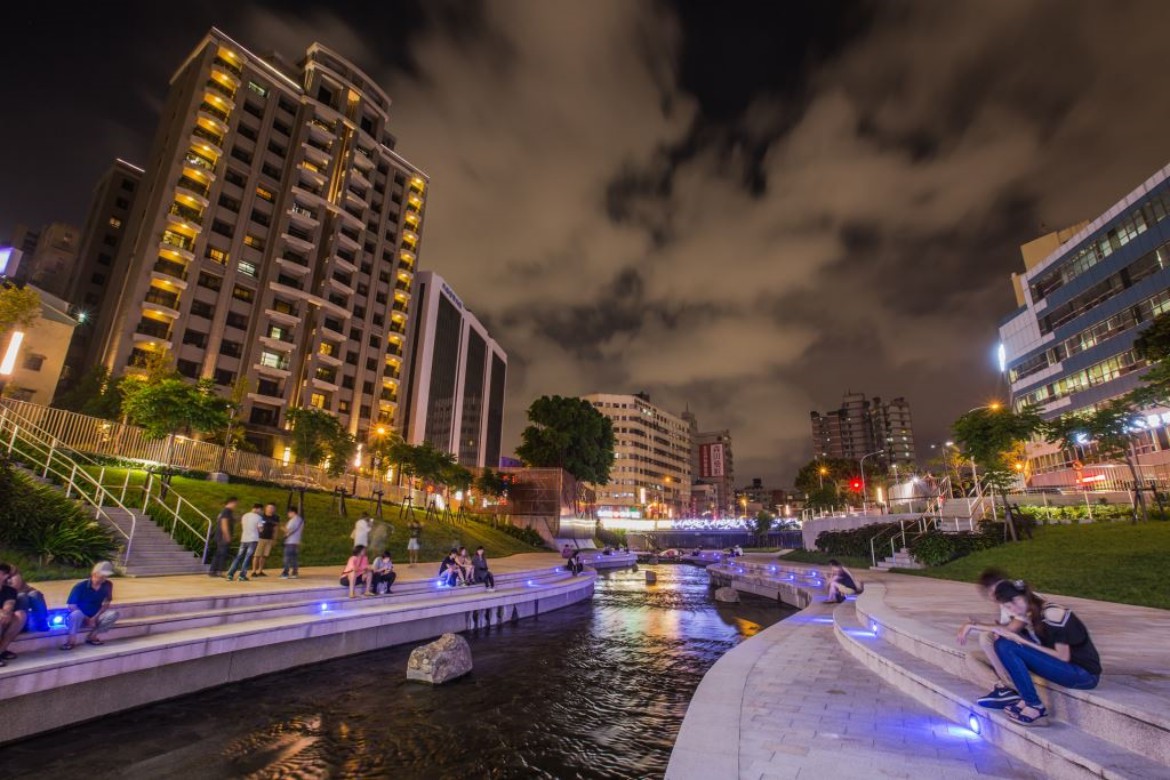 Day Two: Museums, Parks, Art and Some Seriously Modern Architecture
Having done a lot of walking on day one, we're going to have a bit of a more contemplative second day involving visits to two of Taichung's best museums, a park filled with some cool art, and maybe (if we have the time), a visit to one of the city's newest architectural attractions.
If you're staying at the Red Dot, we suggest hopping a taxi to start the day – it's a bit of a long walk to the first stop. If you want to switch hotels. The Airline Inn is pretty much in the center of the two major museum stops, though you'll still need to take a taxi for the last couple of venues.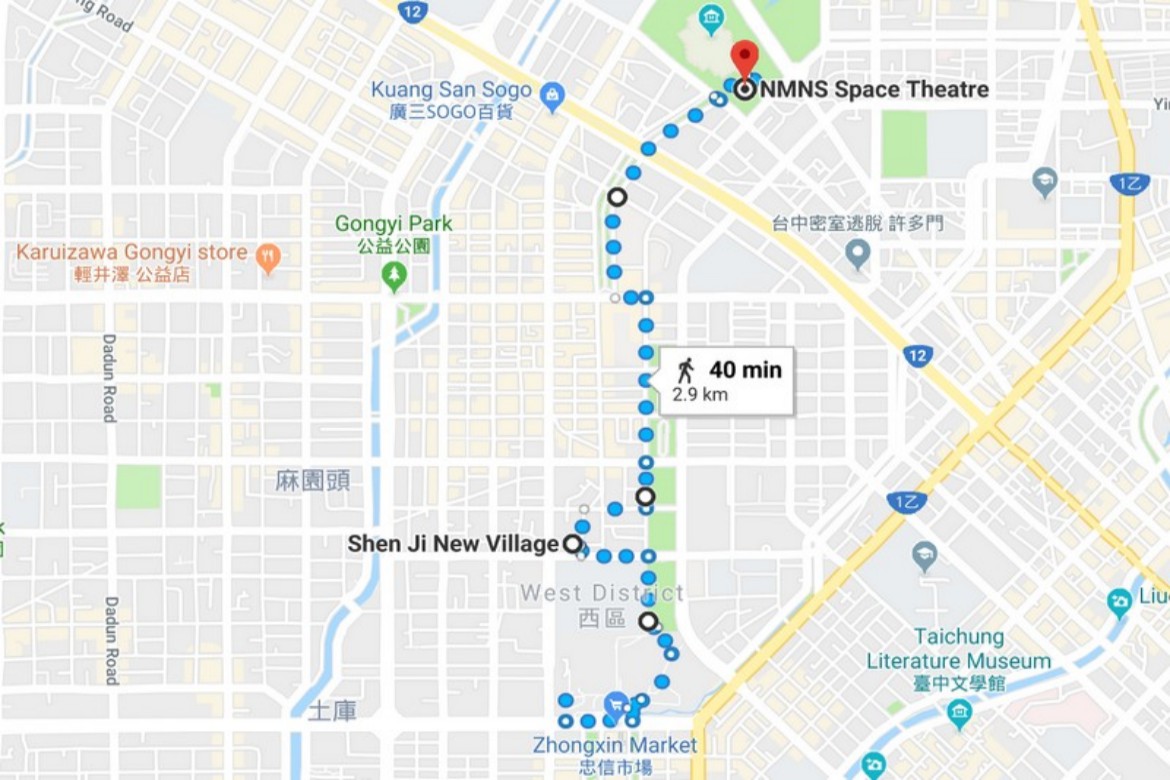 Today's itinerary starts at the National Taiwan Museum of Fine Arts (國立臺灣美術館), which is almost as renowned for modern and contemporary art in Taiwan as the National Palace Museum is to classical and ancient Chinese art. The museum is sprawling, offering both fixed and rotating exhibits (current exhibits as of this writing are Pioneers of the Avant-Garde Movement in Taiwan: From Li Chun-Shan to His Disciples, Lin Hsin-yueh: Magical Light and Shadow in Nature and several others.
 Click here to find out what's going on at NTMoFA.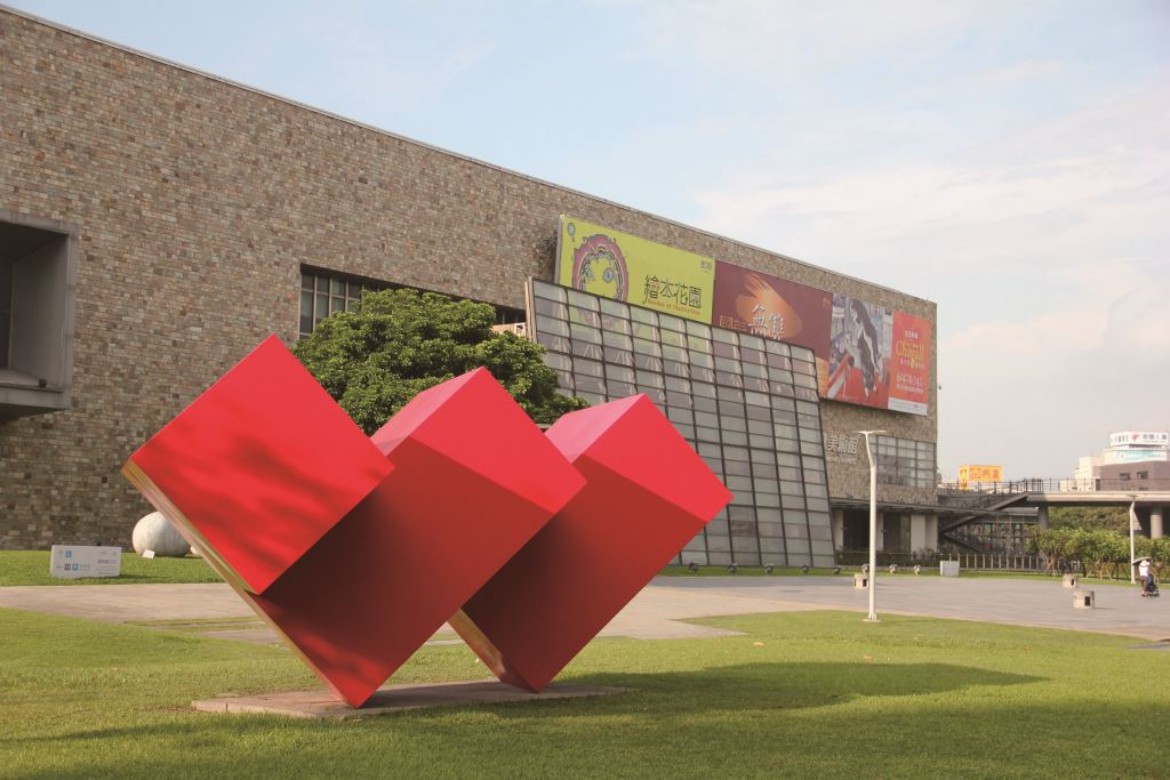 From the NTMoFA, follow the Greenway north. The Calligraphy Greenway (草悟道), that is.
Another example of Taichung's natural and artistic renaissance, this kilometer-long park runs north-to-south and is filled with art and sculpture.  Hopping off the Greenway at Minsheng Road and heading a couple of short blocks west will bring you to Shen Ji New Village, a very hip collection of cafes, restaurants, and shops where you can stop for lunch, coffee or a couple of beers. Afterward, head back to the Greenway and keep heading North. Take your time, there's plenty of sculpture, old Banyan trees and a couple of interesting temples and shrines before the Calligraphy Greenway ends and (after a quick 1-block jog to the west) turns into the CMP Park Block, another thin strip of art-filled greenery which itself stretches to Taichung's National Museum of Natural Science.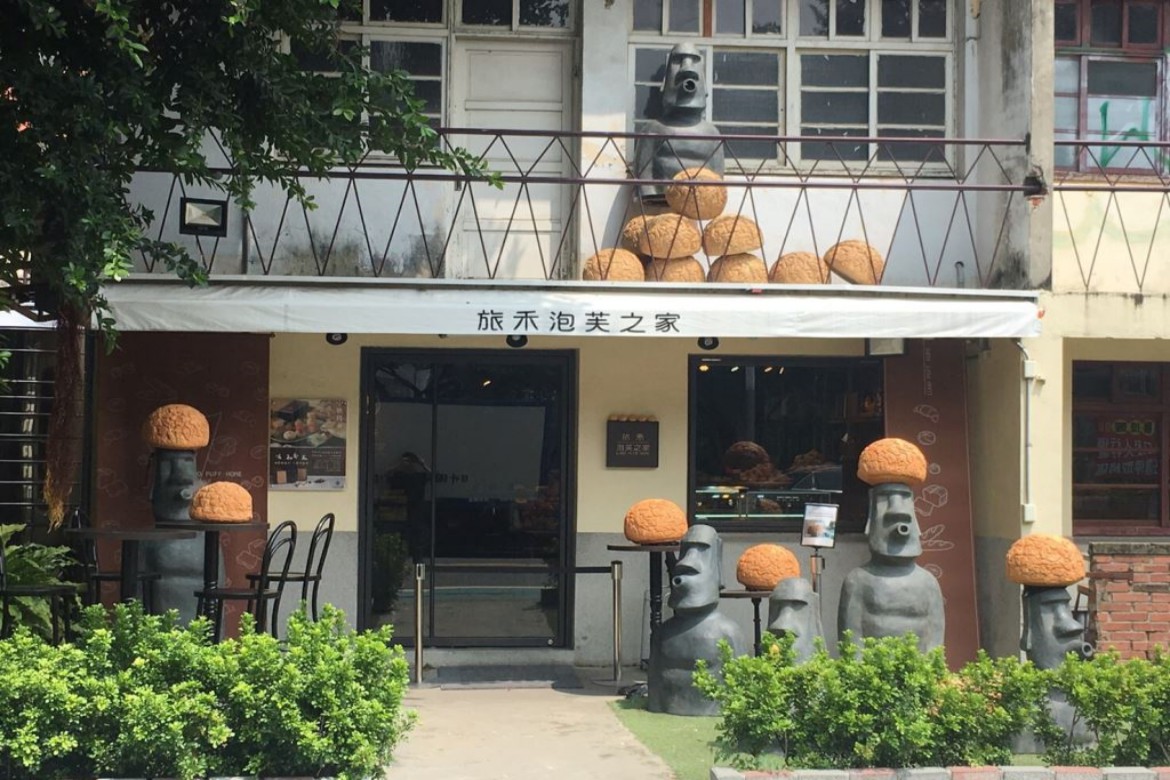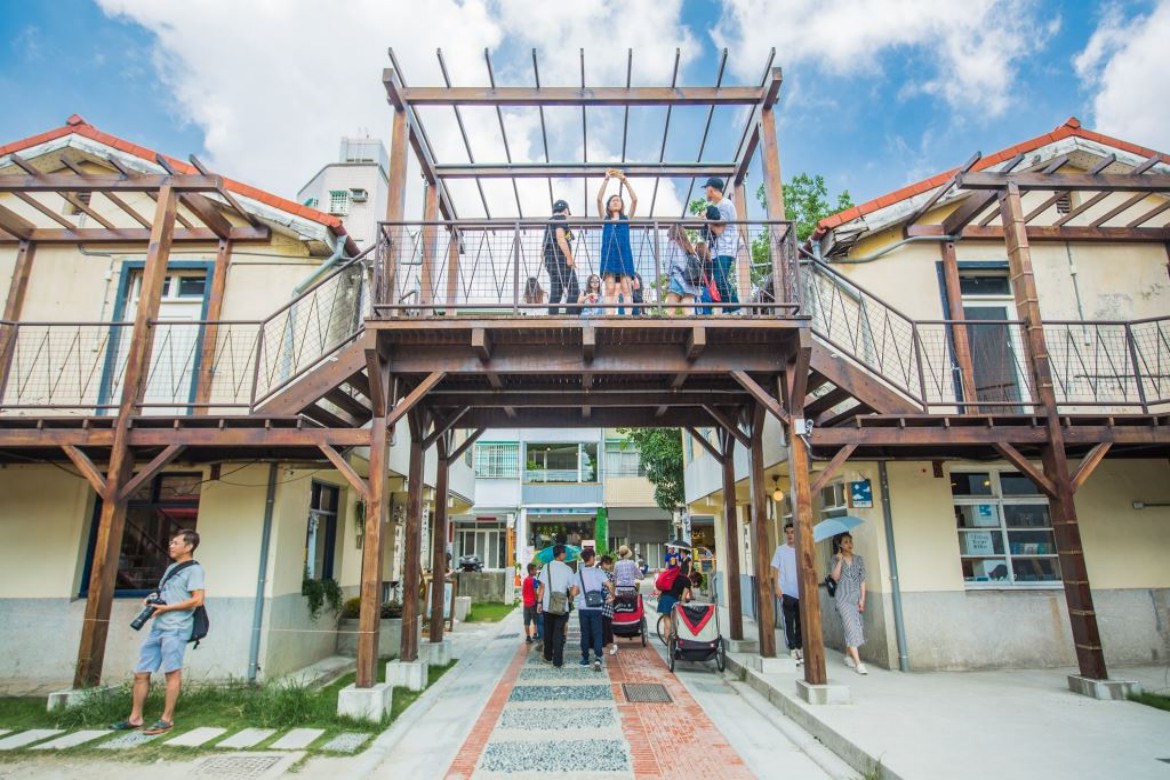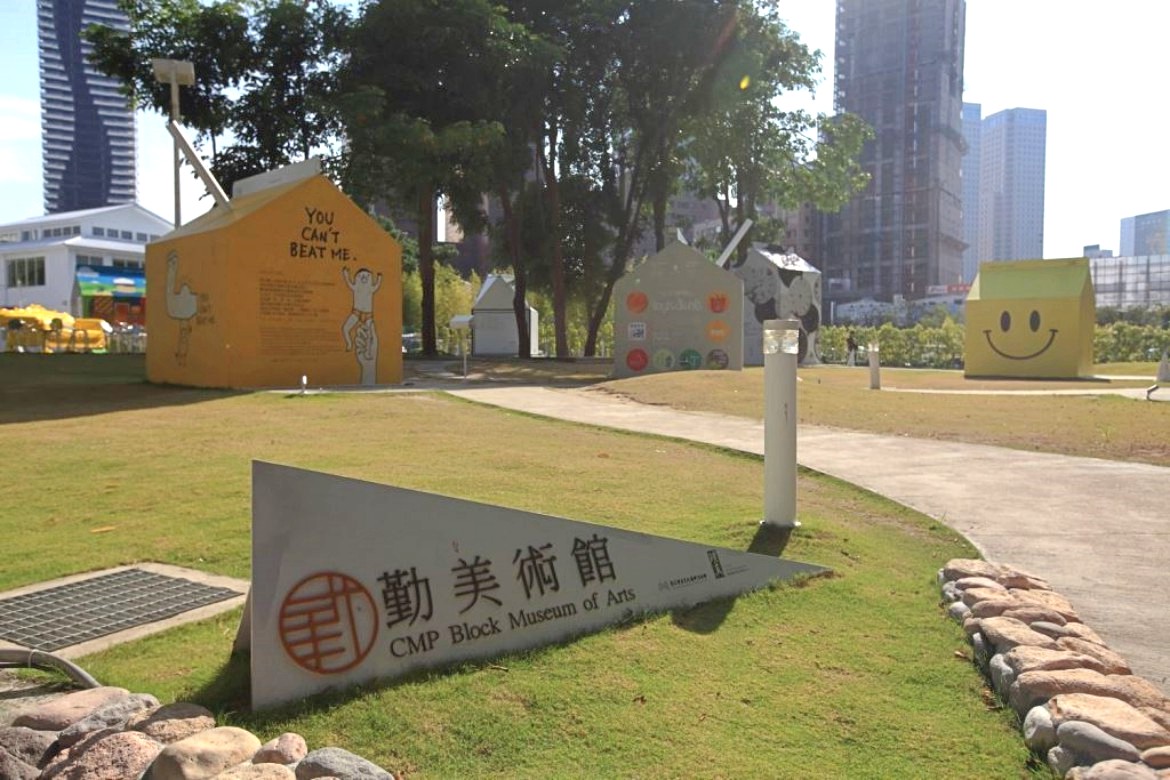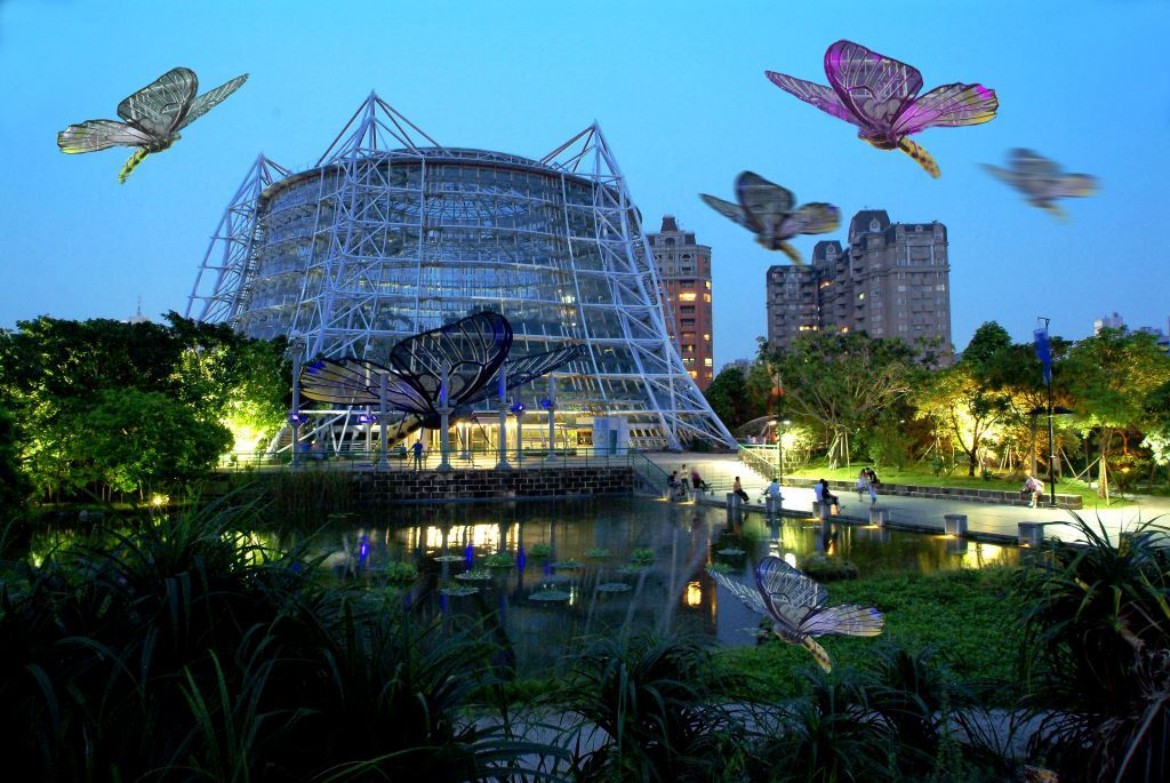 World-class in every way, Taichung's NMoNS has enough cool exhibits to take up the rest of your afternoon and is also a great place for families with kids (though the animatronic dinosaurs might be a bit intense for the little ones). Though it costs an extra NT100 to get into the Space Theater, it's absolutely money well spent for anyone interested in Astronomy.
Though it means hitting rush hour traffic, rush hour isn't nearly as bad in Taichung as in Taipei, so hop a taxi to the Taichung National Theater, a curvaceous miracle of modern architecture featuring swooping concrete walls and a delicately rounded interior that will make you feel like you're inside of a gigantic pristine egg. The upper floors contain unique performance spaces with rotating art exhibitions, bookstores, and two very good restaurants, while the Theater's roof is an open-air park complete with hilly manicured lawns that's one of the best places in the city for watching the sunset.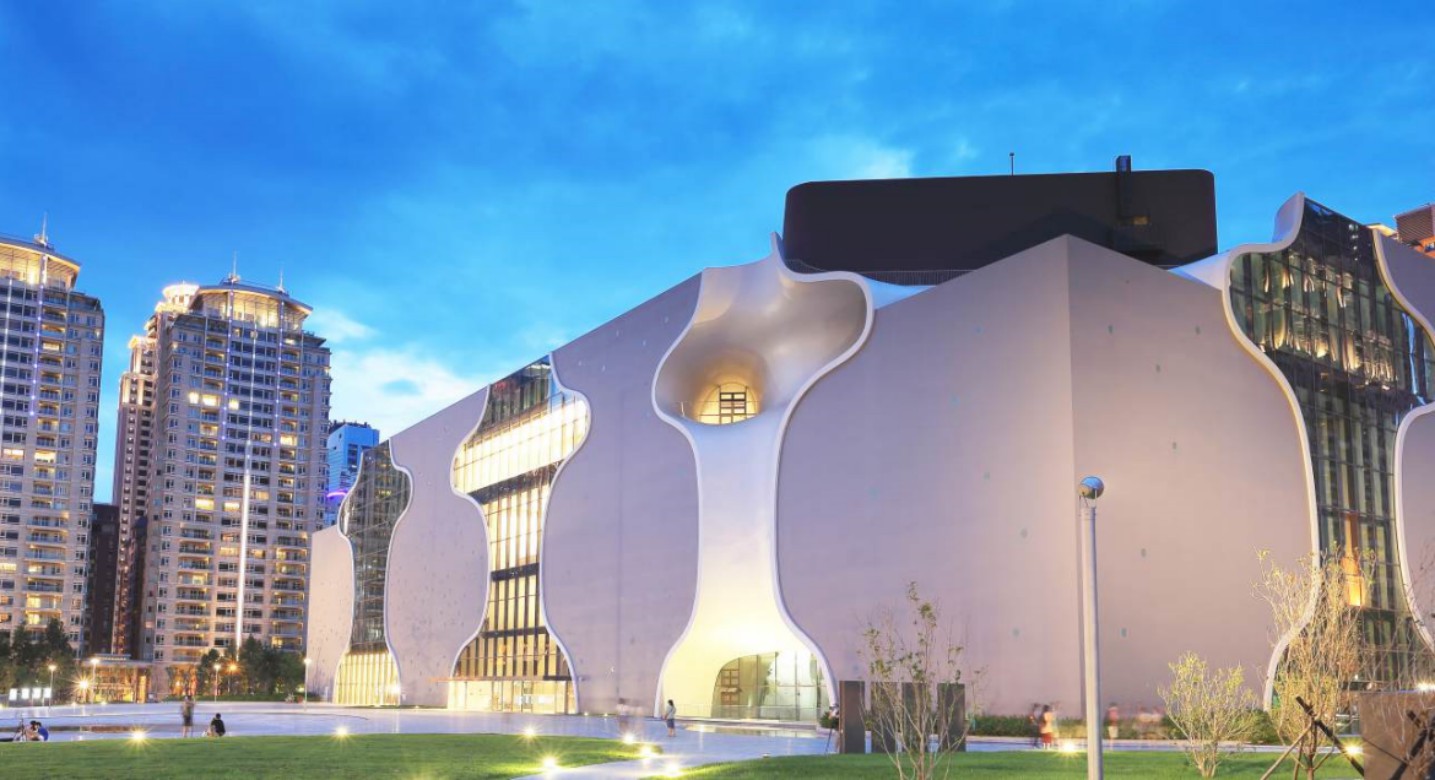 And if that isn't a full enough day for you, you can always head to the Feng Jia Night Market (just a couple of kilometers away from the theater) to spend several hours snacking before heading back to your hotel. (Read more: Seven Taiwan Night Markets Everyone Needs to Visit)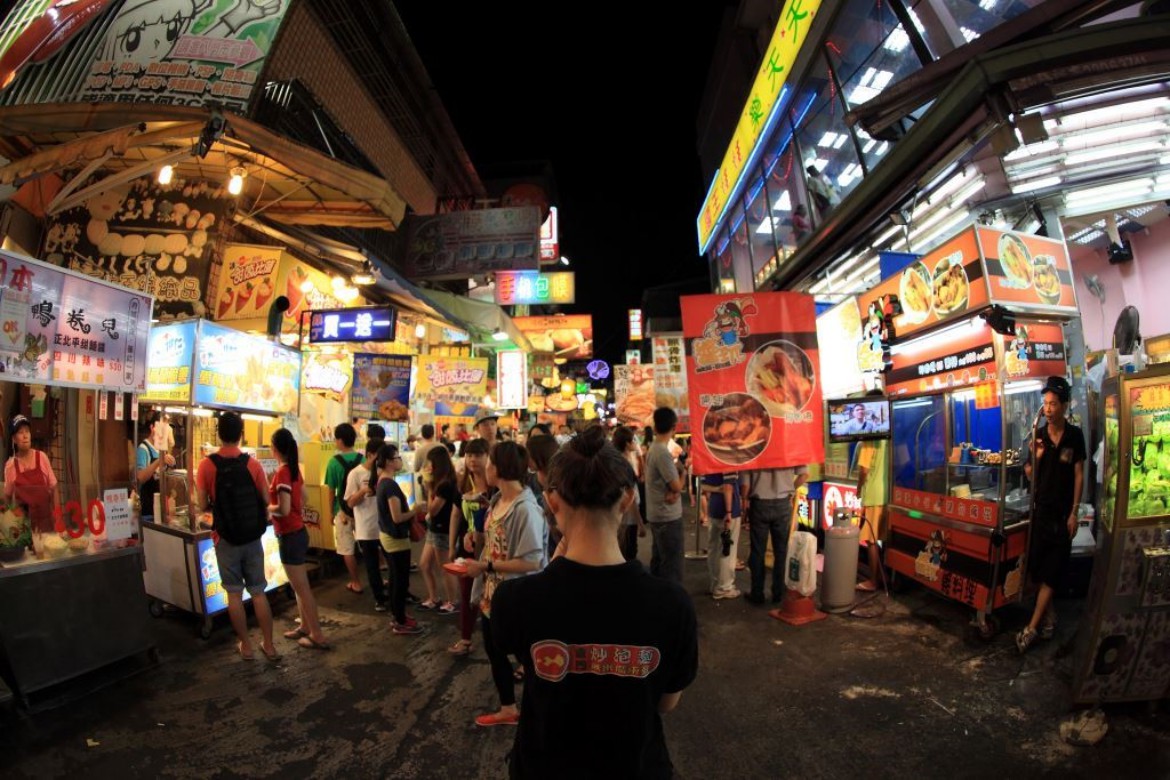 Day Three: A Final Day of Ancient History With a Nature Chaser
It's the last day of our three day Taichung experience, so we'll be leaving the city behind to explore some of Taichung's outlying regions. If you're planning to spend a third night in Taichung, awesome. Stay at whatever hotel you spent the last night at unless you feel like carrying your stuff around with you. (We're assuming the reader is a seasoned traveler and doesn't need to be told this stuff!)
Hop on the slow train from Taichung Station to Dajia, which is the northernmost town in Taichung County. Dajia is old, even by Taiwanese standards, the first Han settlers coming from China during the Ming Dynasty. The main attraction of Dajia is The Dajia Jenn Lann Temple, AKA the Zhenlan Mazu Temple. This is one of Taiwan's most important temples to the Chinese sea goddess Mazu, which says a great deal given the importance of Mazu in this island nation. The temple dates back to 1730, making it one of the older temples in Taiwan. The main celebration of this festival is the Matsu Pilgrimage Procession which begins on the 28th day of the second month of the Lunar Calendar (April 13 in 2019). It's a 9-day long festival which can attract hundreds of thousands of worshippers. In recent years the temple has become a major attraction year round. It's a beautiful example of a Qing-era temple, made even more so by the fact that visitors can ascend to the upper floors to get a closer look at the intricately carved rooftop sculptures. There's also an excellent gift shop/museum under the temple, which has a number of priceless works of art, some of which are available for sale. (Check out 13 Tips for having a deeper Taiwan Temple experience)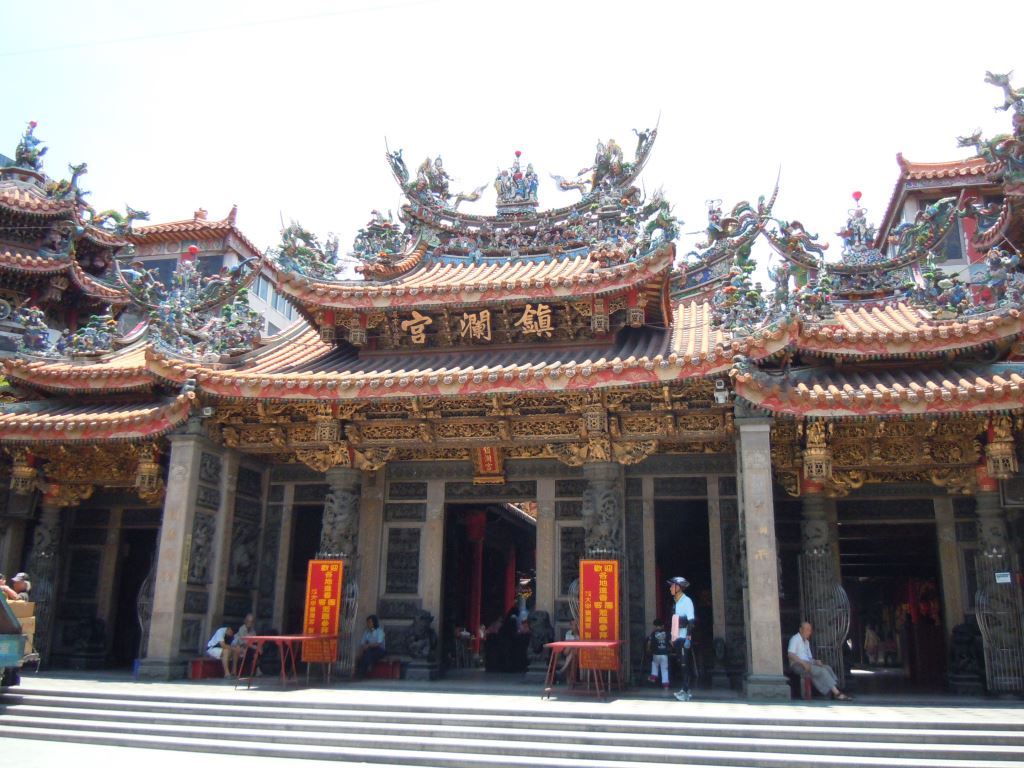 Surrounding the temple are a number of pastry shops serving up some local favorites, including Nǎiyóu sū bǐng, a buttery, flaky pastry and various deserts made of locally grown purple taro. Outside of the temple, what makes the town worth visiting is the fact that it's walkable and has lots of cool unsung attractions, the sort of things that don't generally make it into guidebooks. Though parts of the town are new, you don't have to look too far to find old houses and buildings built in the Qing and Japanese Colonial period in the process of being swallowed by ever-expanding Banyan trees. There's also a smaller Confucius Temple (currently being renovated at the time of this writing), and a number of other small spots of interest that make a visit to Dajia worth spending an afternoon. There are plenty of good coffee shops and restaurants to have lunch.
When you're done soaking up culture in Dajia, hop a taxi to Gaomei Wetlands, a picturesque spot with wind turbines and a boardwalk on Taiwan's western seashore. It's an especially popular place to watch the sun go down over the Taiwan Strait, so if you're a photographer, consider timing your visit to catch the sunset. The area is also popular with birdwatching enthusiasts and can get pretty crowded on the weekends. Plan on spending an hour or two here in any event. (Read also: Birdwatching In Taiwan: Advice from expert to novice)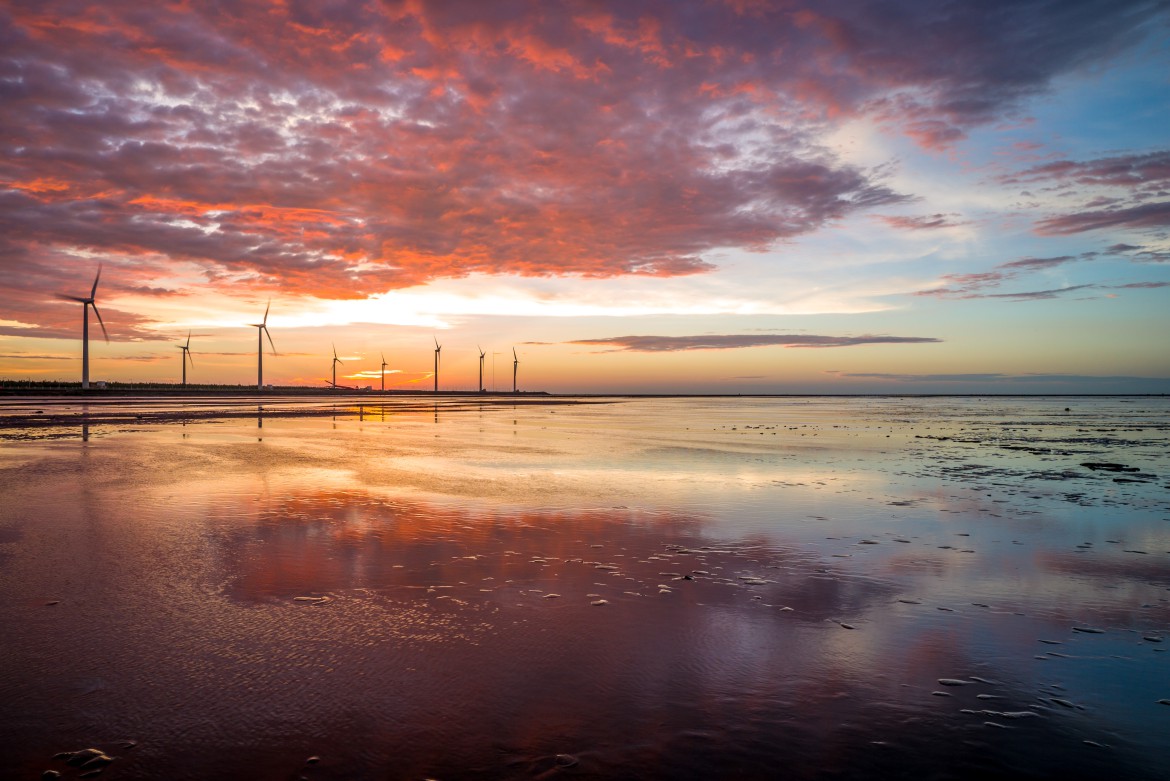 From the Gaomei Wetlands, you can catch a bus back into Taichung (if you're spending the night), or, if you're heading out of Taichung, there are buses that go directly to the Taichung HSR station, which is on the south side of the city.
Want to see more? Check out Taichung in a Day: An Exploration of Taiwan's Central City for more.