Seeing scooters flying around the streets is one of the most common impressions most Westerners have of traveling in Asia. And, as the "heart of Asia", Taiwan is no exception to this. Scooters are an important mode of transportation that many Taiwanese rely on everyday. There are 23 million people living on the island, and in 2019 there were 13.83 million scooters registered under the Ministry of Transportation and Communications. We ride to school, we ride to work, we ride to do the shopping and we even ride scooters on dates – a perfect excuse for a little physical contact. If you're looking for an authentic Taiwanese experience, add riding a scooter to your to-do list. (Read more: Driving in Taiwan: What Every Visitor Needs to Know)
⬆︎Rush hour in Taipei with hundreds of scooters run on the street.
Why Scooters Are So Popular in Taiwan
Taiwan is a small country and people's daily commutes are relatively short. We don't need to drive a car for such short distances but sometimes it's just slightly too far to walk. So why not ride a scooter? (Some Taiwanese consider a 10-minute walk to be a long distance, hence the popularity of scooters).
Budget-wise, scooters are more affordable than a car. (Sure, the fuel fee might be a little higher than taking the bus, but it's way faster and much more time efficient).
Over the years, the down side of riding a scooter is air pollution. Luckily, Taiwanese scooter manufacturing/ rental companies are solving the problem. Gogoro, WeMo and iRent are the three biggest electric scooter companies to practice sharing economy in Taiwan. You can easily rent a scooter on the street with your phone and return it at any legal parking space in Taipei when your arrive your destination. Amazing, right? (You might also like: Cycling in Taiwan: An Embarrassment of Riches)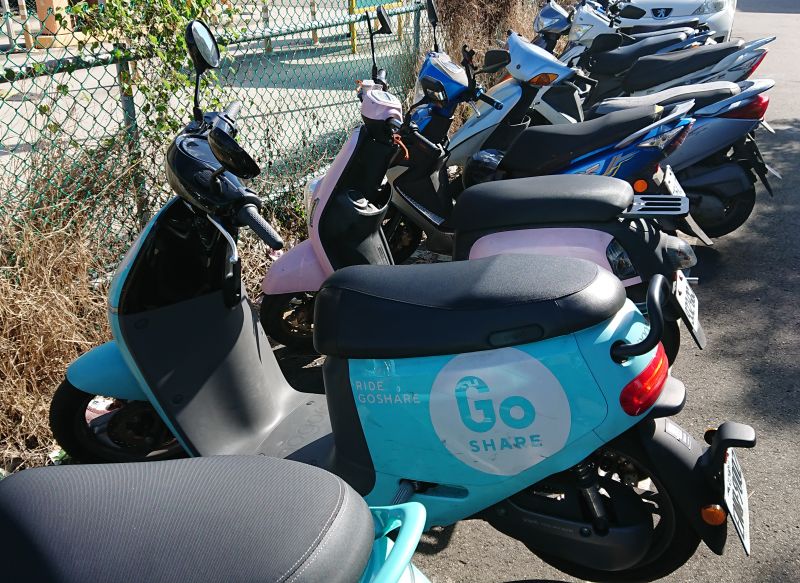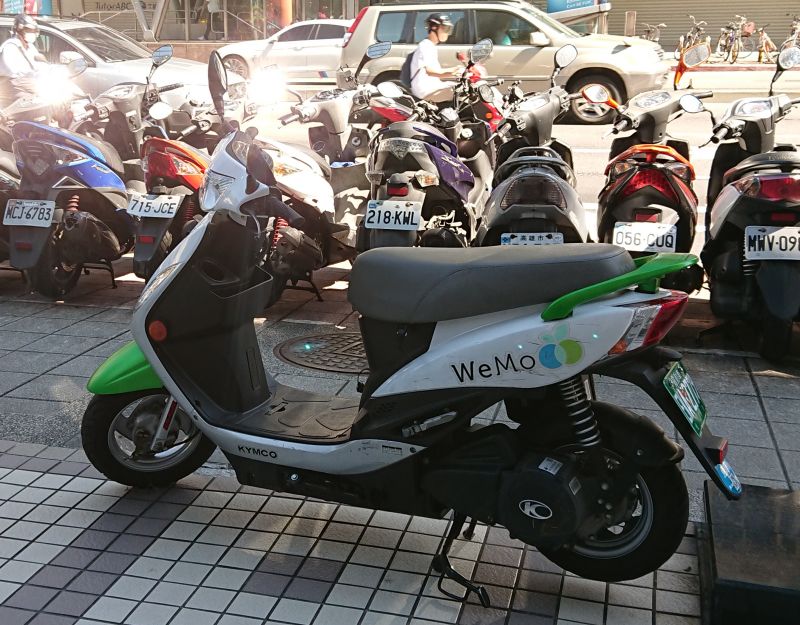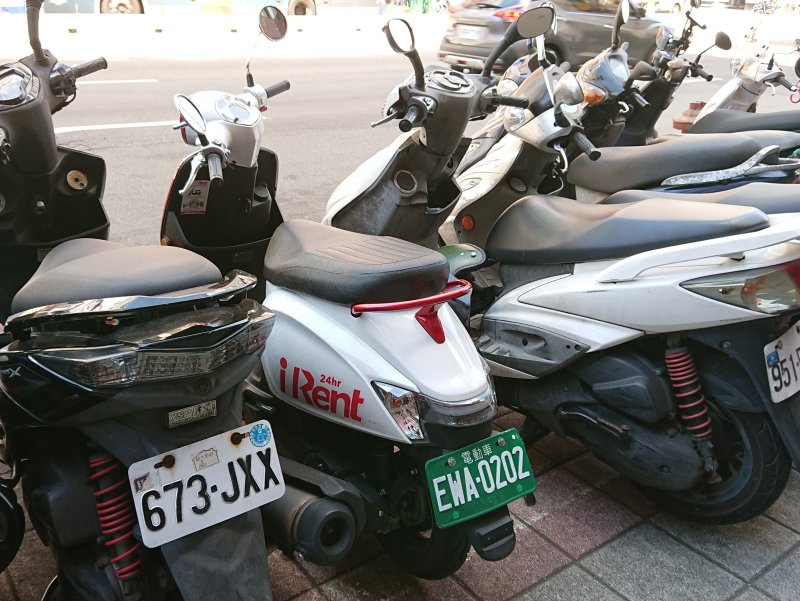 Important Rules to Follow When Riding a Scooter
To enjoy a safe and comfortable ride, there are some important rules to follow when riding in Taiwan.
Wear Helmets: Safety first, after all. Also, a ticket for not wearing a helmet when riding a scooter is NT$500 for both drivers and passengers.
Speaking of passengers, the max you can have on your scooter is one other person.
Hook/J turns: To keep scooter riders safe, a "hook" left turn, or a "J" left turn, is required when turning left at a big intersection. You need to go straight first and stop at the "intersection turn box" on the road. The next step is to wait for the red light to turn green. Hard to understand? Check out the video below.
Not every left turn requires such a move, though. You need to follow this rule when you see this sign.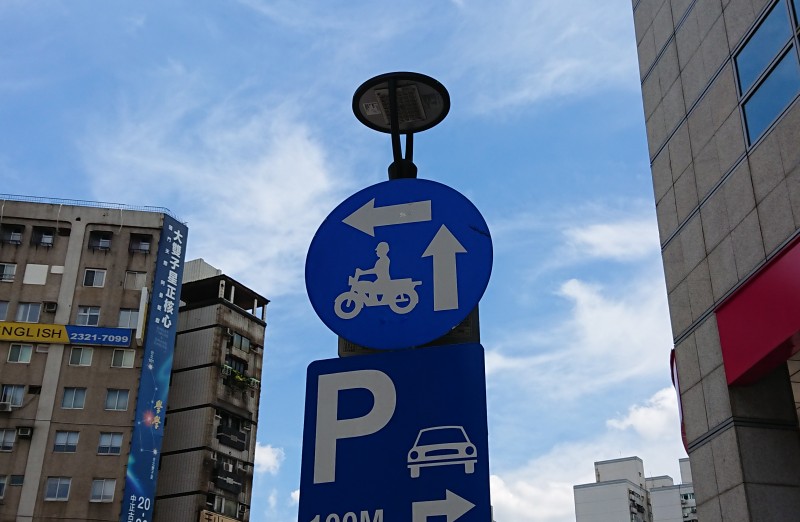 Rental Instructions (short-term renting; under 30 days)
scooter type: 50, 100, and 125 c.c. (engine displacement) scooters are the most commonly seen types in Taiwan.
What do you need:

First, you need to check if your driving license is recognized and usable in Taiwan. Click here to check. 
Prepare the following documents: 

Your passport
An international driving license: you must apply for this one in your country. Taiwan does not accept applications for IDP by foreign visitors. 
Your original driving license.

Price: The rate varies depending on the type of scooter you rent. Usually, NT$300~400 for 24 hours is a reasonable price on weekdays. It might turn out to be NT$450~500 on weekends and holidays. An electric scooter, on the other hand, will  usually cost NT$500 per day. 
Ready to Start a Scooter Trip in Taiwan?