As the global number of coronavirus cases surpasses ten million, Taiwan is still in a healthy position (literally and figuratively) with just 447 confirmed cases announced by the Central Epidemic Command Center (CECC). 435 of those cases have recovered, five are still ongoing/receiving care, and seven have unfortunately passed away. Taiwan's latest confirmed case came on June 25 from a traveler returning home from Guatemala.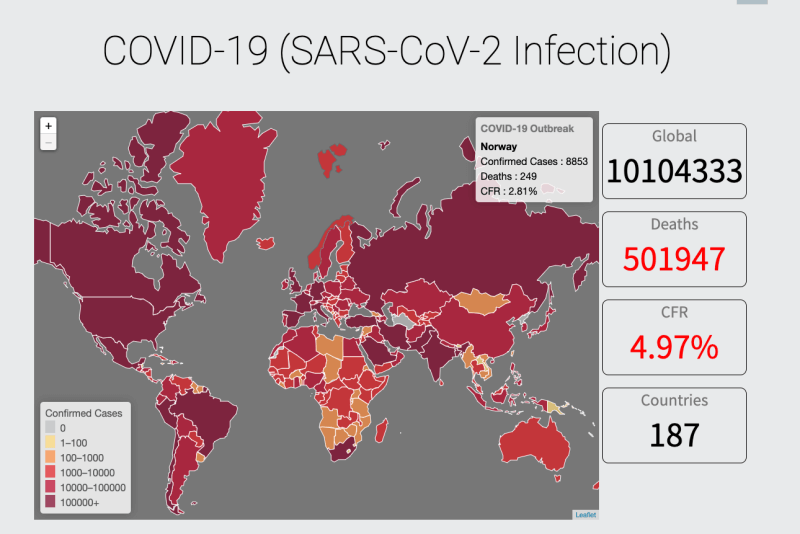 On June 24, 125 individuals who came into contact with an asymptomatic woman who tested positive upon entering Japan have been required to home isolate with a further 15 instructed to practice self-health management. It is not confirmed whether this woman was infected while in Taiwan or not.
With the local spread of the virus seemingly under control, certain social distancing measures in restaurants, cinemas and on public transport have been lifted. It has also been announced that all foreigners coming to Taiwan will be required to pass a COVID-19 test before being granted entry into the country. (Read more: Taiwan to test all foreign arrivals for COVID-19) 
Taiwan currently sits 156th in the world in terms of confirmed cases since the outbreak began. The USA is top of the charts with more than 2.5 million, while French island Saint Pierre and Miquelon, off Canada's east coast, has confirmed just a single case from its population of around 6,000 people.
(cover photo by Melvina Mak)