Last week, we talked about how important a scooter is as a part of Taiwanese daily life and gave you the lowdown on how to rent one while you're here in Taiwan. This week, let's check out some of the best places to ride a scooter across the island. (Read more: Riding a Scooter in Taiwan (Part One): Safety Guide and Rental Instructions)
Tainan City
No trip to Tainan is complete without a scooter ride! An ancient city, Tainan is the home of many Taiwanese foods and a cradle of local cultures.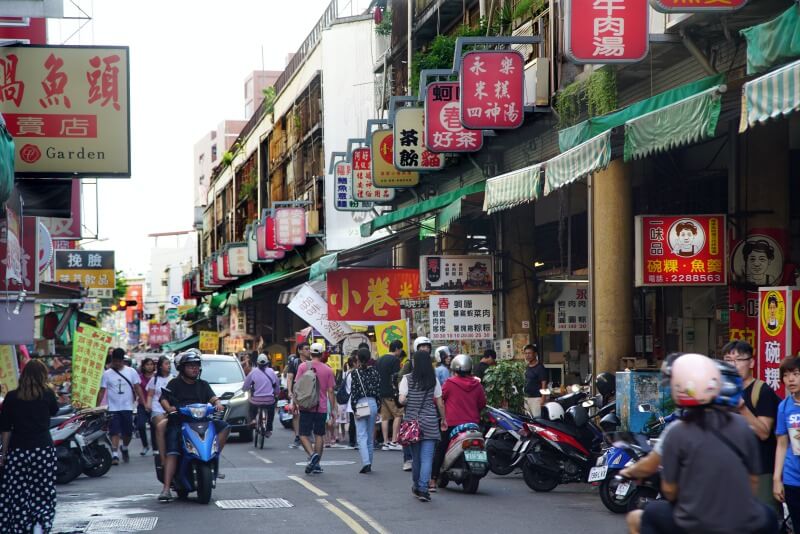 As there are so many places you can go in Tainan, it's too inconvenient to rent a car as you constantly have to worry about parking etc. Riding scooters to tour the city could be way better. Famous sites such as Chikken Tower, Taiwan Confucius Temple and Guohua Street are all located in the city center and it will only take you five to ten minutes to ride from site to site. If you don't mind riding a little longer, you can reach Anping Tree House and Anping Fort in about 20 minutes. (Read more: Exploring the History, Handicrafts and Culture of Tainan City)
Renting a scooter in Tainan is usually priced around NT$400 per day for a 100cc scooter, and you can find rental shops anywhere close to Tainan's train station.
Chiayi City
Chiayi is a city with various food options and historical sites to visit, and one of the best ways to explore it is, of course, by riding a scooter. Your food tour on a scooter may start from Chiayi Station, where you can find rental shops charging NT$300~400 per day. You can easily reach Wenhua Road night market (文化路夜市) in ten minutes and find the best street eats to fill your belly. (Read also: Netflix's Love: The Best of Chiayi City's Iconic Street Foods)
⬆︎Local ride scooters to Wenhua Road night market to have street food too!
There are some Taiwanese who ride scooters to the well-known Alishan, but we do not encourage you to do so due to the uncertainty on the mountain highways. For your safety, keep your scooter adventure in the city only.
Kenting and Hengchun
Most people know Kenting (墾丁) as a beachy town. But little do they know, public transportation does not take you directly to Kenting, but a historic village nearby – Hengchun (恆春). And what would be the best option to travel between Hengchun and Kenting? You guessed it! (Read also: Kenting? Ken Do! – Surf and Turf Eco-Fun in Taiwan's Deep Tropical South)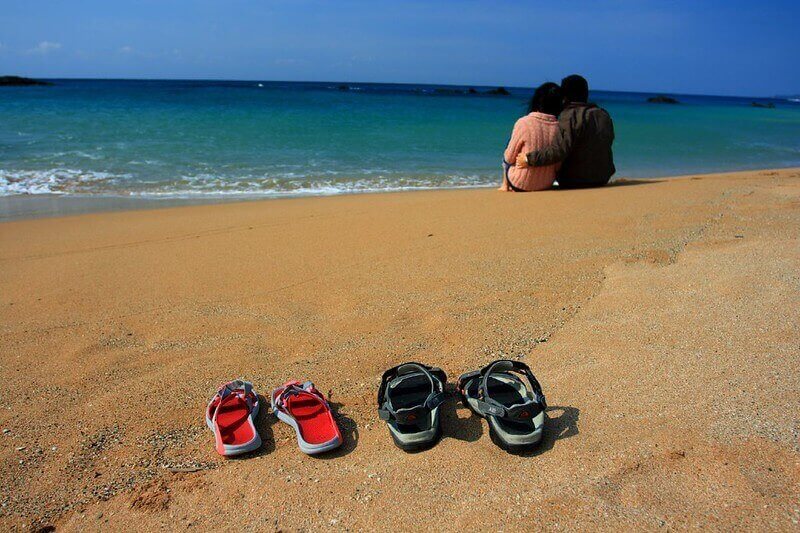 A scooter ride between these two places is about 15~20 minutes, with South Bay (南灣) and Small Bay (小灣) on the way. While you can enjoy water activities such as scuba diving, snorkeling and surfing at Kenting's beach, do not forget to take some time to explore the old town Hengchun, where traditional Taiwanese snacks like Lyu Dou Suan (綠豆蒜; Mung Bean Soup) are waiting for you. It's also the town that holds the huge religious event, "Hengchun Chiang Ku Festival", every year.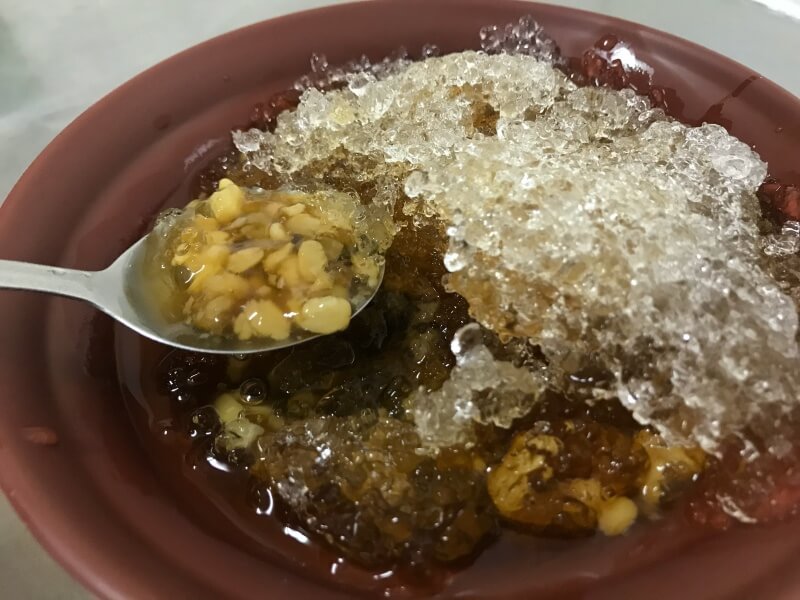 The average rental for a 100~125cc ride in Hengchun is NT$400 per day, with most of the rental shops located in Hengchun and close to the bus terminal.
Outer island
On many outer islands, buses only come every one or two hours. Renting a scooter will be a smart choice if you want to make good use of time. Rental on outer islands will be relatively high, though, as the resources on islands are limited and more precious.
– Green Island
Renting a scooter on Green Island is around NT$400~500 per day (NT$600 if you want an electric bike). Most of the BnBs can help you reserve one so that you can hop on the scooter as soon as you arrive. (Read more: Green Island — A Tropical Island of Myriad Scenic, Historic, and Outdoor Fun Attraction)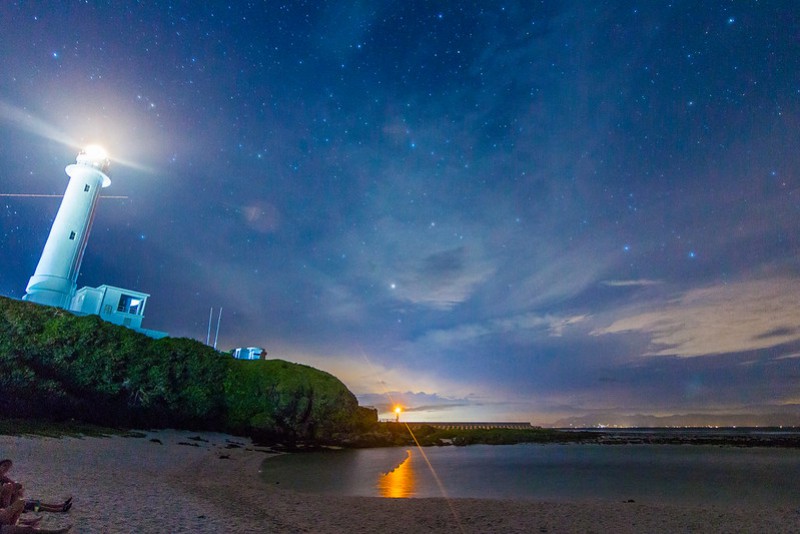 – Orchid Island
To rent a scooter on Orchid Island, you can find many options at the port or the airport. We highly recommend having a round-island scooter trip that usually takes about 30-40 minutes. Rental is NT$500 per day for a 125cc scooter. (You might also like: Journey to Another World – Orchid Island)
⬆︎Start your tour on Orchid Island with a round-island scooter trip!
– Penghu
Penghu (澎湖) consists of several small islands. Popular islands include Penghua Island, Cimei Island, and Wangan Island. Scooters are available to be rented on them all and will cost around NT$350~450 per day. Some package tours offer you better deals with boat tickets as well. (Read more: The Penghu Pearls – Islands Close to Taiwan's Heart, Yet a World Away)
⬆︎ People riding scooters stop at road side before crossing Penghu Great Bridge.
– Xiao Liuqiu
A diver's haven, Xiao Liuqiu (小琉球) in Taiwan's south is the only island we know of where you can rent a Gogoro (electric scooter). The rental for a Gogoro is priced at NT$600 per day, while a regular scooter is around NT$300~400 per day. (Read also: 10 reasons to visit Xiao Liuqiu, Taiwan's Hidden Island Gem)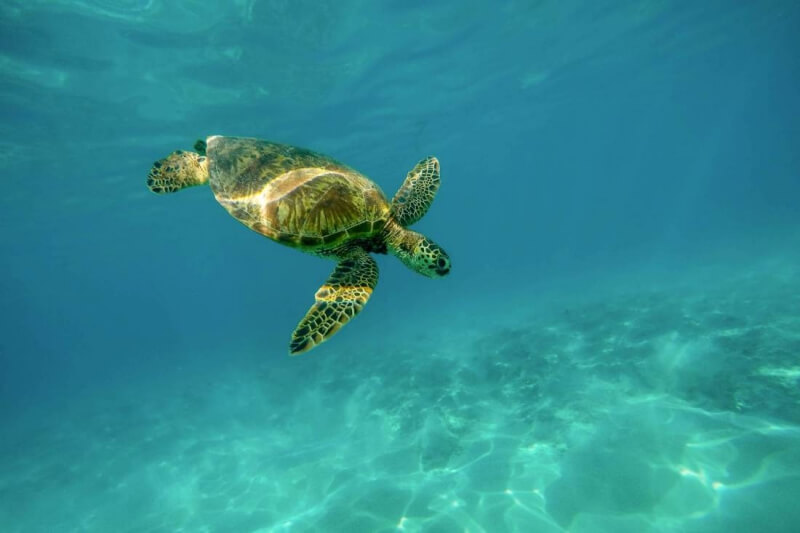 Planning a Road Trip in Taiwan?
A Scooter Road Trip
Road Trip behind the Wheel