What are you willing to do to save the earth? Recycle? Go vegan? Nothing? For Jia-Hong Lin (林嘉宏), the second generation owner of Yuantai Bamboo Workshop (元泰竹藝社), it's using bamboo to create a sustainable world. (Read more: Travel Deeper to Zhushan: A Eco-friendly Day in Bamboo Mountain)
The Origin of Yuantai Bamboo Workshop
Run by Lin's parents, Yuantai Bamboo Workshop used to be an old factory that produced bamboo needles for weaving in Zhushan, the biggest town for processing bamboo in Nantou. Lin left home in his youth to join the military, and later became a T-shirt designer after being discharged. But a call from his mother brought him back to his hometown after ten-plus years.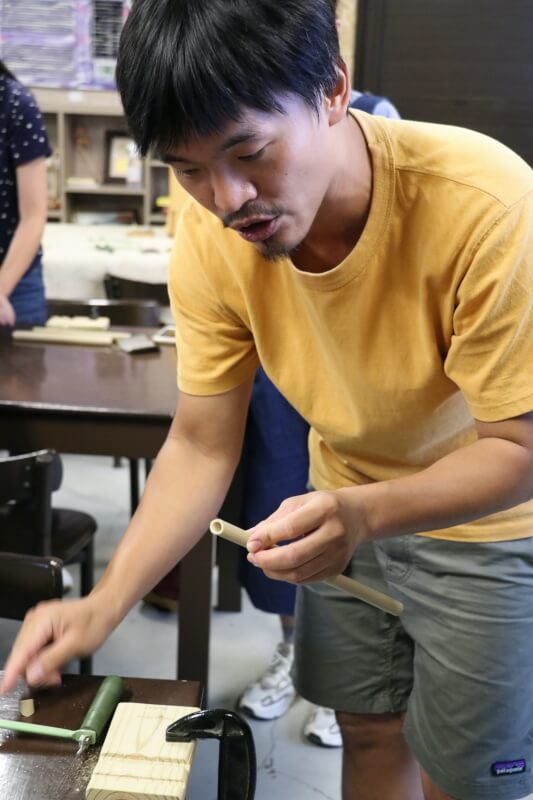 "My mom asked if I want to come home and take over the business." Lin recalls. "We were probably the last bamboo factory in Zhushan after the 2000s and she was considering shutting down the business as well." The bamboo processing industry in Zhushan has been declining since the 1970s as most of the factories relocated to China seeking cheaper laborers. Coupled with the rise of plastic products, the bamboo processing industry has become the so-called "sunset industry" in Taiwan.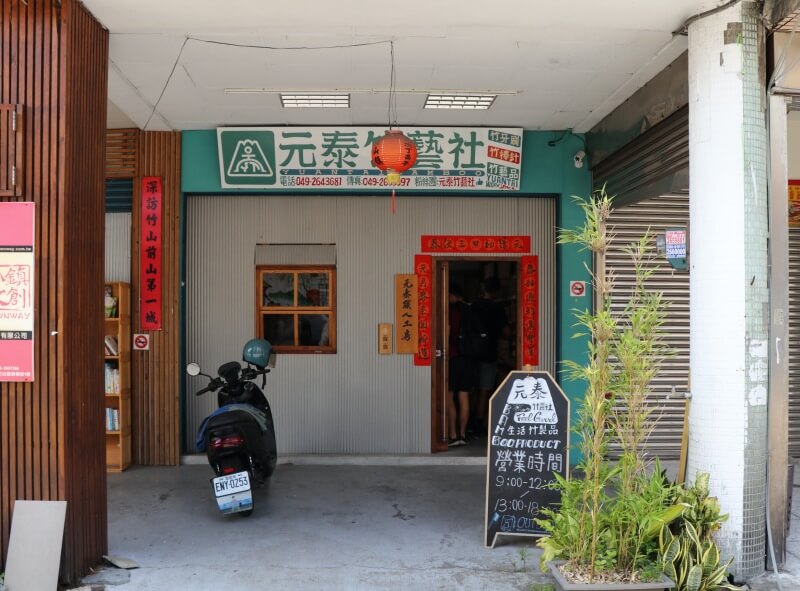 "But I don't think about it that way," says Lin. "Us being the last factory means no competitors." The entrepreneur spirit in Lin took him back to Zhushan, marking a turning point in his life, as well as for Zhushan. (You might also like: Travel Deeper in Central Taiwan)
Rebranding: Making Good Use of Eco-Friendly Bamboo
Bamboo produces 35% more oxygen than trees. Compared to plastic, bamboo can naturally decompose. It only takes three years for bamboo to grow into a usable size, which makes it an efficient building material. Everyone agrees that bamboo is eco-friendly, but how to make good use of bamboo to create a sustainable industry while producing products that meet modern people's needs was Lin's first challenge. "I've always supported the idea of sustainability." says Lin. "But before taking over the family business, I seldom put my support into practice. I really wanted to take this chance to actually do something and was trying to come up with a good product that fits my vision".
The answer was quickly found during a collaboration with local B&Bs. A toothbrush is a tool that every person needs, but are mainly made from plastic. "How many plastic toothbrushes will a person use in their lifetime? And imagine how much we can save the environment if we replace every single one with bamboo?" says Lin. He then excitedly moved onto executing the idea, but the next issue soon kicked in. "When we were designing the toothbrush, the handle was for sure gonna be bamboo, but what about the brush? It'll be a joke if we go back to using plastic again!" We need to find something natural, something that is also decomposable." This time, it took Lin a whole year to find the solution. (You might also like: How to Celebrate Earth Day in Taiwan)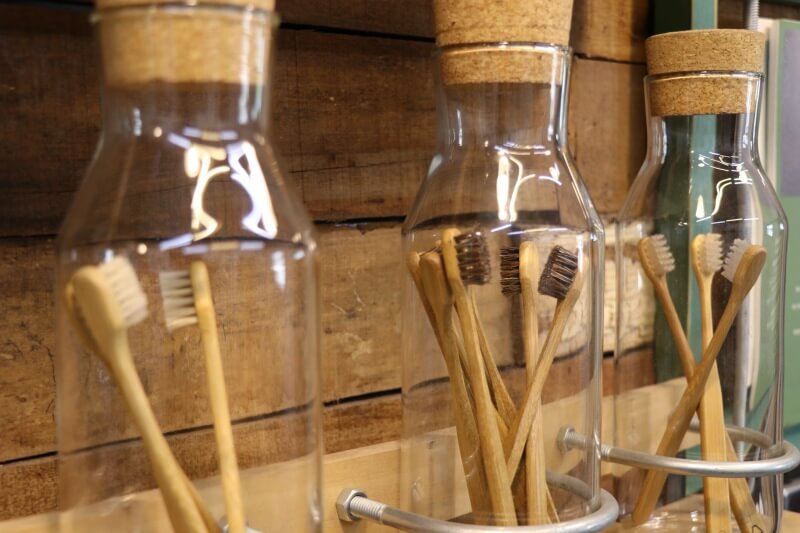 "I literally tried everything. Goat hairs were too soft to clean teeth. I even tried wolf hairs, which was a total disaster because it's like using a steel brush to brush my teeth, making my gums bleed so bad!" Lin laughed. "Eventually, I found horse hairs to be the best material that has a hardness suitable to cleaning teeth".
Following the birth of bamboo toothbrushes, Lin continued developing products such as bamboo dishes, bamboo bowls, and bamboo cups. The most successful item must be bamboo straws. "We were very lucky when we decided to produce straws. It was the time when a video of a sea turtle with a plastic straw stuck in its nostril went viral, and people were eager to find a replacement to help the ocean."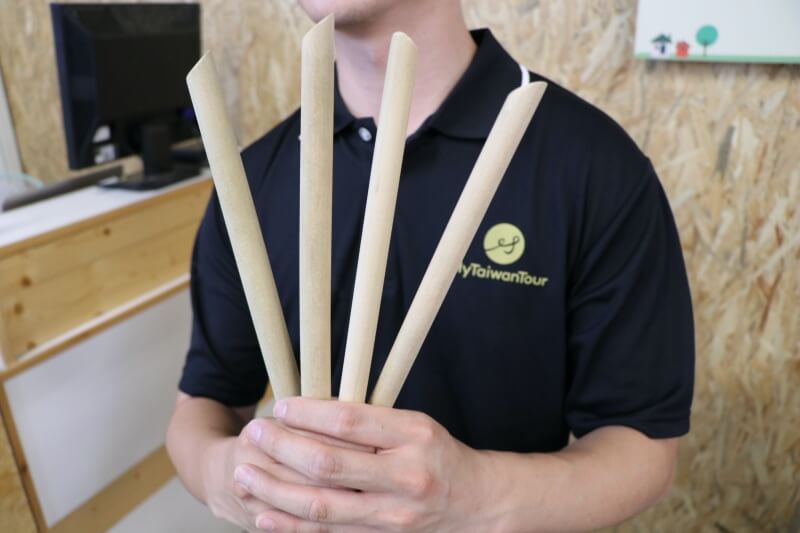 Despite having this good idea, lack of funds to support the massive production of straws was still a problem. In order to reach the goal, Lin and his friend used their GoPro to shoot a fundraising video in his backyard, hoping to at least raise a couple thousand to help. "The timing of releasing that video was another lucky coincidence. It was the day after our government announced a new regulation to ban the use of plastic straws in chain restaurants." Lin recalls. "And we ended up raising almost a million dollars!"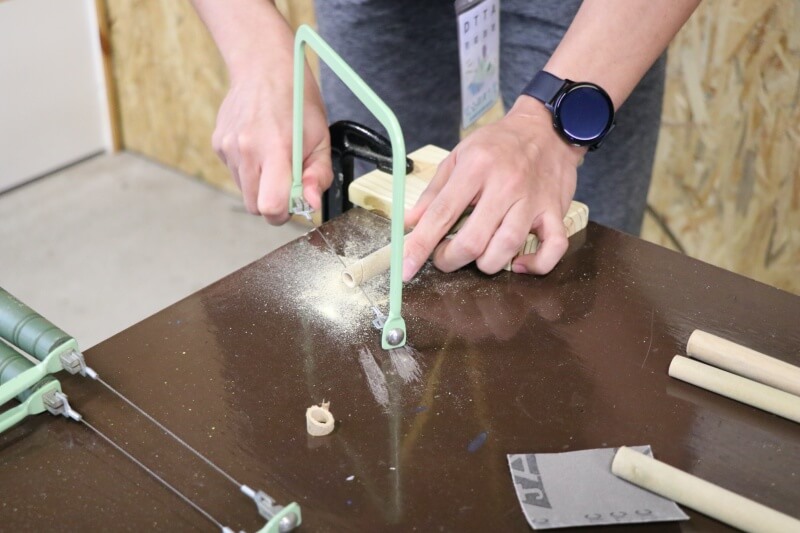 Practicing Real Sustainability
Looking back on his journey of transferring the family business into a brand that promotes sustainability, Lin thinks the key to fulfilling his future vision relies not only on himself but also the whole community in Zhushan. "If I want people to come and visit my hometown, having one shop like us is not enough." To help local businesses thrive again, Lin now holds workshops to support the transformation of other businesses. Zhushan is now a characterful town known for a beautiful restaurant that was transformed from an old bus station, countless B&Bs bursting with personality, and of course, Yuantai Bamboo Workshop. (You might also like: Back to Their Roots: Sustainable Tourism in Taiwan's "Bamboo Mountain" Town)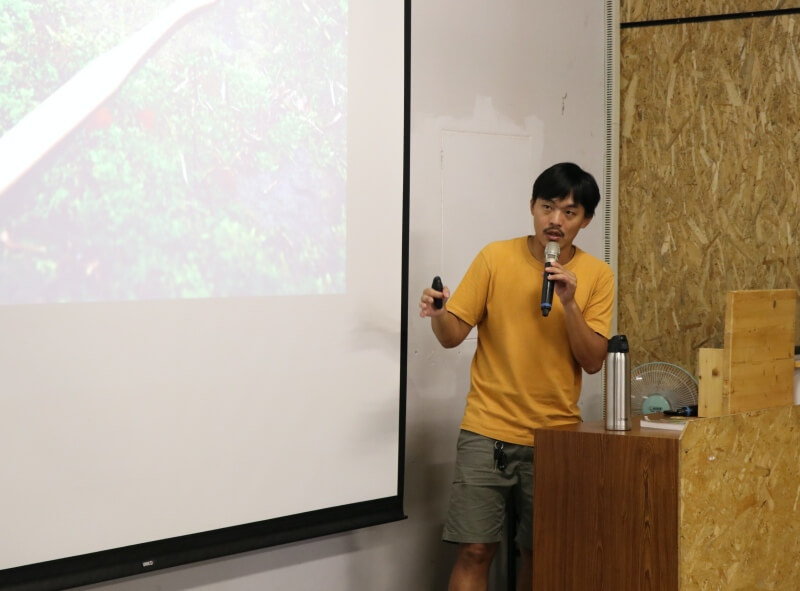 With people coming to visit the town, the local shops and businesses are able to keep running and developing more products with distinguishing features that in turn attract more visitors. This is also the definition of sustainability. Circular economy helps people, plastic reduction helps the earth.
Cheers to sustainability, we'll see you soon at Yuantai Bamboo Workshop!