Due to COVID-19 and the country's strict quarantine regulations, international travel from Taiwan is basically nonexistent for most. With people desperate to travel again, Taiwanese airlines are cashing in on people's frustrated wanderlust with flight packages to… well, to nowhere.
Flight packages from Taoyuan Airport and back again are selling out fast as people are desperate to get on a plane for some reason. Local carrier StarLux Airlines has a flight slated for August 7 and reportedly sold out all 188 tickets within the first five minutes of release, according to Focus Taiwan. The flight will head down Taiwan's east coast towards the Philippines before turning around and landing back in Taoyuan. Erm, fun, right? (Read more: The Taiwan Scene guide to Taiwanese air travel)
It won't just be a normal flight, though. StarLux is partnering with a Michelin-starred restaurant to serve high quality food and also has a deal with a five-star hotel to offer accommodation to business class passengers. Economy tickets for the three-hour flight experience cost NT$4,688 and it's NT$20,888 for business class, including two days and one night for two at the Westin Tashee Resort for those willing to fork out the big bucks.
This new fad is basically a levelled-up incarnation of Songshan Airport's travel experience that saw passengers go through airport security, get on a plane and then get off it again. This too proved extremely popular with packages also quickly selling out. Not to miss out on the somewhat confusing demand, EVA Airways are also getting in on the act and have sold out all 309 seats for a special Father's Day flight specially numbered BR5288 ("BR I love dad," in Chinese). "Happy Father's Day!" I've bought you the worst part of a holiday!"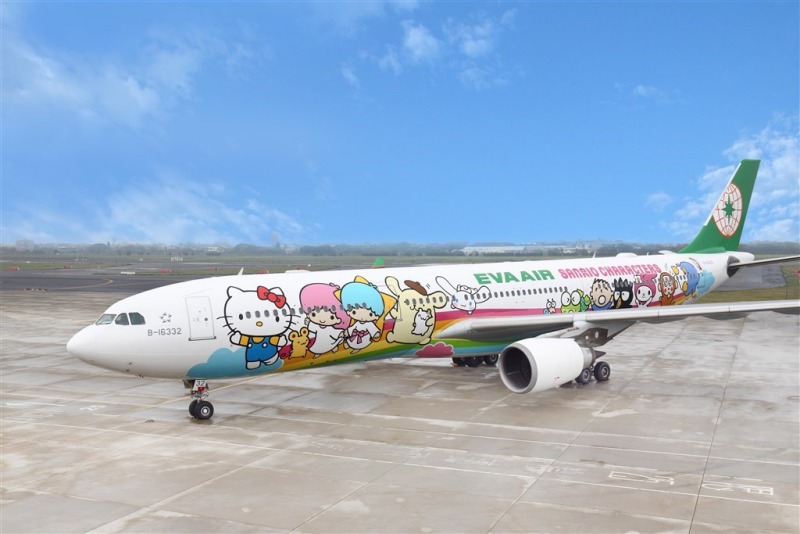 China Airlines is also offering similar flights aimed at parents and young children, while Tigerair Taiwan are peddling a "Michelin dining in the air experience." We don't know about you, but we've always wanted to eat a steak during mild turbulence. However, the Tigerair experience also comes with a pretty generous added incentive, which we're very onboard with (get it? Because planes). They're offering all passengers a free Taiwan to Japan travel ticket for a destination of their choice, valid up to one year after travel restrictions are lifted. Not too shabby.
Positives aside, all this strikes us as a little weird, as for many, the going to the airport and getting on a plane portion of a holiday is the worst part. This kind of feels like going to a restaurant and the only part of the meal you get to experience is waiting for your food to arrive, or going to the cinema and only watching the previews. However, our main gripe is that it is pretty bad for the environment. It sort of seems like this whole thing is just putting unnecessary planes in the air and, as a result, pumping out unnecessary emissions.
We understand that people are frustrated about not being able to travel, but, when you think about it, we're pretty damn lucky to be in Taiwan at the moment. No lockdowns mean we can travel around the island freely and there are so many fantastic things to see other than the back of the plane seat in front of you or an airport check-in counter. We're not criticizing, by the way. If a fancy flight experience is your jam, go for it; all aboard. But you do know you can still fly domestically, right? (Read more: Taiwan: the best post-pandemic travel destination)