33km (21 miles) off Taiwan's east coast is Green Island (綠島), a volcanic island that once served as a penal colony during Taiwan's period of martial law. A popular tourist destination due to its hot springs, ample snorkeling/diving sites, and scooter-friendly roads, administratively speaking, Green Island is part of Taitung and can be reached from the county's mainland by either plane or boat. It is best to visit between April and September due to calmer seas and better weather. Be especially sure to avoid traveling there during the 東北季風 (northeast monsoon winds) season from October to March, unless you like howling gales, incredibly bumpy ferry rides and bouts of seasickness.
From its sites of natural beauty to its unique local food and memorials of a dark past, there is much to explore on this small yet vibrant island. Here's a guide to making the most of a trip to Green Island. (See also: Green Island — A Tropical Island of Myriad Scenic, Historic, and Outdoor Fun Attractions)
What to do on Green Island
Zhaori Hot Springs
The Zhaori Hot Springs (朝日溫泉) are one of just three salt water hot springs in the world; the other two being in Japan and Italy respectively. Known as the Asahi Hot Springs during Japanese rule, the pools are fed by below ground seawater which is heated by Green Island's volcanic lava. The temperature of the springs is between 60 and 70 Celsius and visitors can enjoy the water in the three open-air hot spring pools, the spa pool, or the five terrace pools. Not far from the sea, as are most things on Green Island, you can soak yourself while listening to the sound of the waves, making for a truly relaxing experience. (Read more: Hot springs, spas and spa hotels around Taiwan)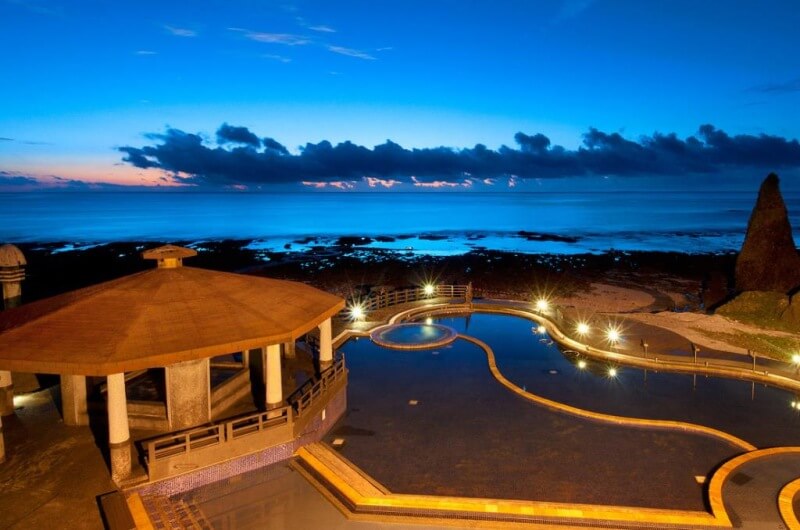 Snorkeling and Diving
Formed by undersea volcanic activity, Green Island's coastline is rugged and weathered, with the coral reefs below its cliffs teeming with tropical fish. A diver's paradise, the waters are warm and inviting, with one particular attraction being the many shipwrecks you'll find dotted below the ocean's surface. Also, if you're lucky, you may be able to spot the odd hammerhead shark or stingray. If you're new to getting under the water, the Chaikou area, on the island's northern side, is beginner-friendly, with the diving paths great for scuba and snorkeling alike. Another interesting thing you may stumble across if you head to the Shiilang Diving Area is a real functioning underwater mailbox in the shape of a seahorse. (Read more: A guide to diving in Taiwan)
See the Island by Scooter
Rent yourself some wheels at one of several local scooter shops and set off on a lap of Green Island. The island is surrounded by a 20km ring road which is perfect for a leisurely ride, with many sites to see on your way. A nice bonus is that many BnBs offer in advance scooter rental services, so your vehicle will be waiting for you as soon as you arrive at your accommodation. Rental costs around NT$400-600 per day depending on the type of bike you want to rent. Popular spots to see by scooter include Guanyin Cave(觀音洞,) Green Island's light house, the Pekinese Dog and Sleeping Beauty rocks (睡美人與哈巴狗), and the Little Great Wall (小長城). (Read more: The best places to explore Taiwan by scooter)
White Terror Memorial Park
Following martial law being declared in 1949, many opposers and political dissidents were imprisoned on Green Island by KMT authorities. Taiwan's marital law period lasted until 1987 and during that time, thousands of prisoners were sent to Green Island to undergo thought reform, as well as perform grueling physical labor. In 2001, Green Island Human Rights Memorial Park (綠島人權文化園區), now known as White Terror Memorial Park (白色恐怖綠島紀念園區), was opened to commemorate those who fought for Taiwanese freedom and human rights. While here, you can visit the New Life Correction Center and Oasis Villa where prisoners were housed and get a bleak and eye-opening look back at Taiwan's difficult road to democracy. (See also: 228: A Day in Taiwan's History that Should be Remembered)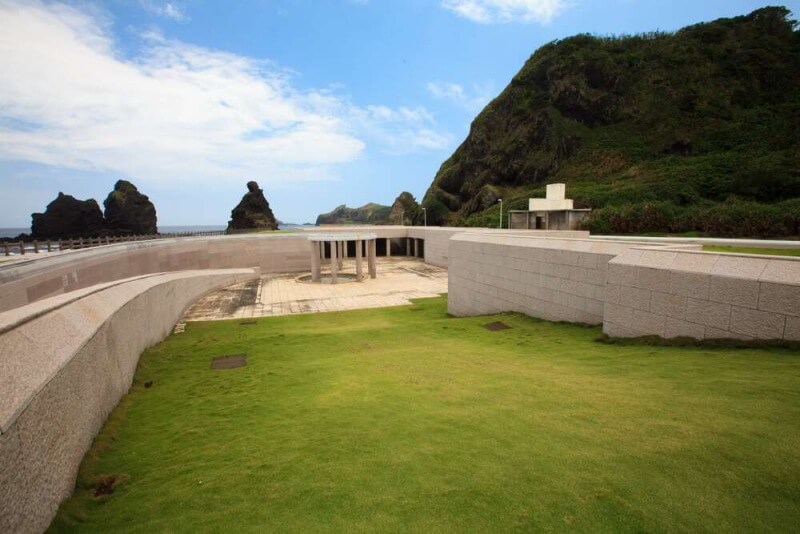 What to eat on Green Island
Green Island's food culture is rather unique, with many of the culinary traditions passed down to its modern-day residents coming from ancestors who moved to the island from Xiaoliuqiu more than 200 years ago, spending the best part of 150 years isolated from the rest of the world. Dishes were prepared by local women using simple ingredients, with many flavors distinct to Green Island. Historically, two foods that were regularly grown were sweet potatoes and peanuts. To this day, peanuts in particular play a huge role in traditional cooking, with peanut candy being an immensely popular treat that you have got to try freshly made by the locals if you get the chance.
An island way out at sea, it is unsurprising that fish is a largely popular food here. Bonito is widely cooked to make fish flakes, with vast amounts of the fish caught as they swim the Black Current that passes by the island and eastern Taiwan. Seaweed is also popular, especially in dumpling form, while shaved ice is a local favorite when it comes to desert. Check out the quirky prison-themed shaved ice store 冰獄監獄冰 (more info here in Chinese) if you have time.
How to get to Green Island
You can fly to Green Island from Taitung Airport, but the planes are small and seats fill up fast. The cheapest and easiest way to get there is by ferry. Boats leave regularly from Taitung's port area and can be booked through a variety of online vendors or bought at the port on the day. Be sure to check the weather forecast prior to departure as inclement weather often results in flights and ferry services being cancelled. Also, definitely take some seasickness medicine prior to boarding. Even if you're usually ok on boats, the seas out to Green Island can be choppy and end up turning the stomachs of even the hardiest of seafarers.
If you are heading to Eastern Taiwan…