What do you think of when you hear the name Yangmingshan? You'd be forgiven if your first thought was of hiking in the hills of a New Taipei national park. You'd be pardoned a second time if your mind then turned to the smell of sulfur and the image of bubbling hot spring water in Beitou. But what if we told you that you should also be thinking about pottery?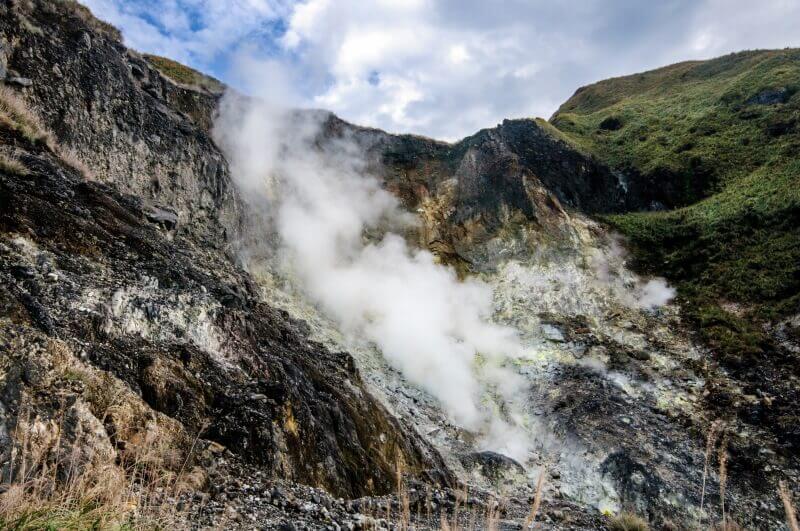 Cloud Forest Collective (雲森陶陶工作室) is an artist collective dedicated to the exploration of, and open learning opportunities regarding, contemporary ceramic works. A ceramics studio and exhibition space, at Cloud Forest you can take part in expert-led ceramics workshops, or just pop in and use the space for yourself and create whatever you want. Originally from Oklahoma, Founding Director David Pipkin, an avid potter for more than three decades, has been in Taiwan since 1988. We sat down with him to talk all things Cloud Forest and ceramics.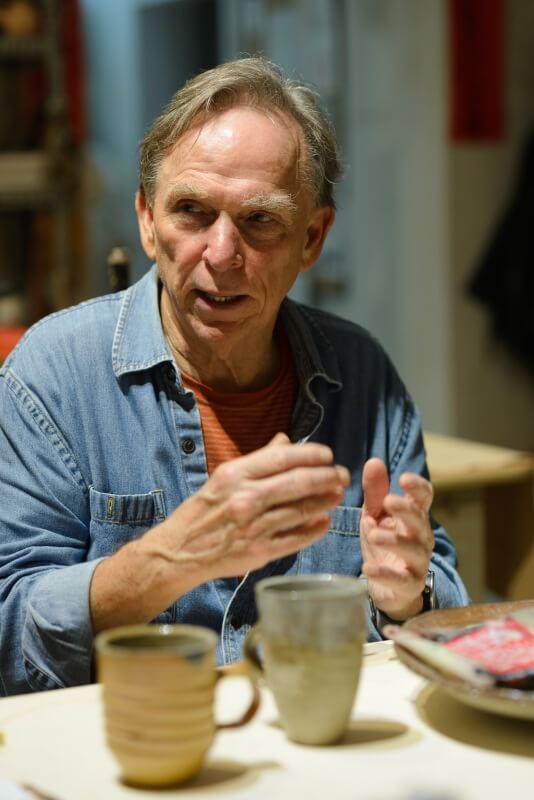 When did you first get into ceramics?
"I took a ceramics class when I was at university [in Oklahoma] studying architecture and I fell in love with the process. I stuck around for a year after I graduated and just worked in the studio and helped the professor run classes. I went to work as an architect and at some point, I thought about going back and getting a Master's in ceramics, but I decided I didn't want to make a living doing this because, for me, it's an escape from everything else. So, it's basically been a life-long hobby.
"I moved here 30 years ago and I've been running an architectural practice in Taipei. We did primarily architectural interiors. We did corporate offices, banks, restaurants and hotels, things like that. So, ceramics was always my escape." (More for ceramics fans: Visit Central Taiwan: How to Do Jiji, Nantou)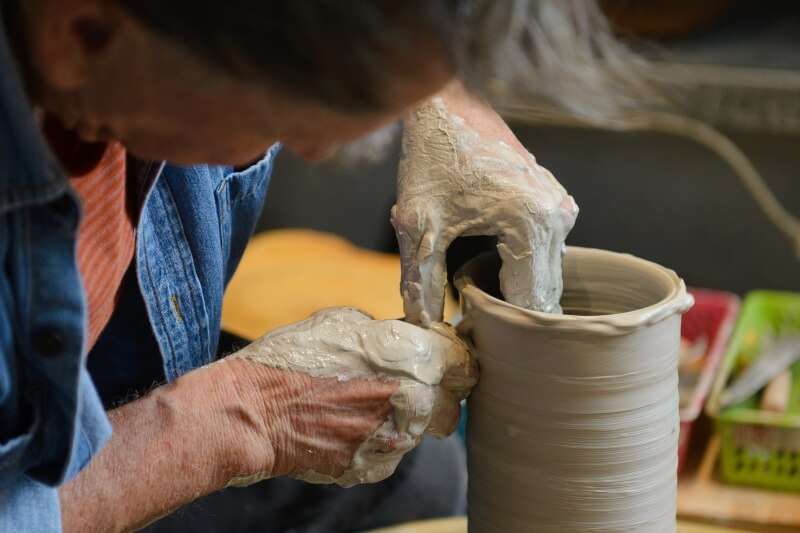 How did you end up in Taiwan?
"One or two years out of university I was working as an architect. A good friend of mine's brother was working in Singapore, 40 years ago or something like that. He would come back and I'd hear stories about Singapore and Hong Kong and it [visiting Asia] just always stuck in my mind as something I'd like to do. I was working in Los Angeles and met a guy who was running projects here [in Taiwan] and he was looking for design help and asked me if I wanted to come here. My wife was pregnant, for the second time, and we decided to do it. We've both really enjoyed living here." (See also: The Pros and Cons of Moving to Taiwan)
How did you decide to open a ceramics studio?
"I have a studio the size of that little space over there at my house (points to a small corner of the room). And my daughter, actually, kept saying 'Why don't you go open a studio? Why don't you get a bigger space?' We passed by this place all the time and I met the person that had the lease and we talked about the space. So, I decided to open a studio and see what happens!"
When did you start Cloud Forest?
"We started three-and-a-half years ago. I'm still working. Not working a lot of hours. I'm intentionally retiring, sort of. Semi-retiring, I guess. But it's my company, so I run the company and can work from home."
Where does the name Cloud Forest come from?
"My daughter, she named it. A cloud forest is a semi-tropical mountainous region that frequently is covered with clouds that creates dew drops on the ground which then create forested areas. So, it was a metaphor for the idea of creating this place and what we're trying to do here." (More on Taiwan's forests: Hiking in Taiwan: Into the Mountain Forests of Hsinchu)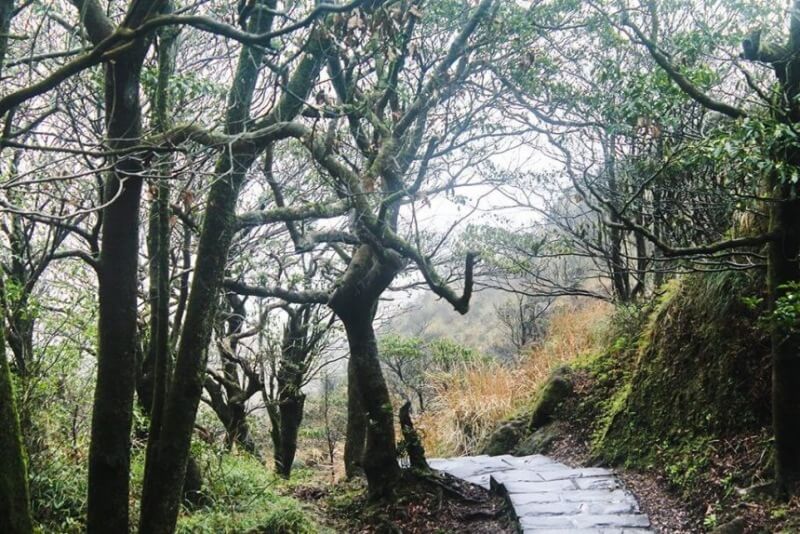 What were your intentions for the studio?
"My intentions were two things. One: I wanted a studio. The escape from the outside world is great. You sit down and make a pot and can just forget about everything. It's an escape. But I also like the community aspect of it. I spent about four to six months many, many years ago just making pots and I thought, I don't like being alone for so many hours a day and I prefer interaction with people. So, one intention was to build a community based around ceramics.
"I've traveled all around the world and I always go try and meet the potters. As soon as they know you're a potter, you have an immediate bond and you can spend a few days with them, it's quite easy. I want that kind of community here. I know a lot of potters around the world and want to bring really good ones over. "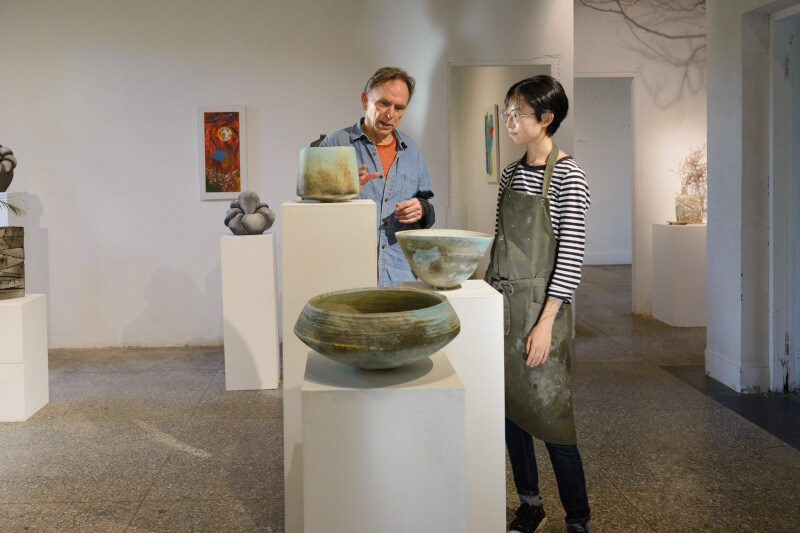 "Ten years ago, I formed a relationship with NTUE (National Taiwan University of Education) and they have a very good ceramics department. I brought over an artist from the UK (Northern Irish ceramics potter Jack Doherty) and that kind of set me an NTUE on the same path. We've now had seven come and when they come the university sponsors an exhibition of their work and they do some workshops there and lectures and then they come here and work, like a residency. I wanted to introduce artists that I know that do different kinds of work than what are typically done in Taiwan." (You many also like: From Fingertips to Paper: Papercraft Artist Johan Cheng Cuts a Slice of Life's Most Beautiful Moments)
What makes Cloud Forest unique?
"There are other studios in Taipei where you can go and learn ceramics, but [for Cloud Forest] I didn't want anything that I've seen so far. It's usually follow a teacher, he teaches you how to do something and you follow what he tells you to do. I don't wanna do that. I want people to explore. I very much wanted an open studio.
"The studio is open from eight in the morning to eight at night, seven days a week. We have classes, also people can come in and like the lady out here (he points proudly at a customer working quietly at one of the benches) and just practice. It's not a class. She just comes in and works on her own. You can just drop in and as long as there is space to work, you can work!"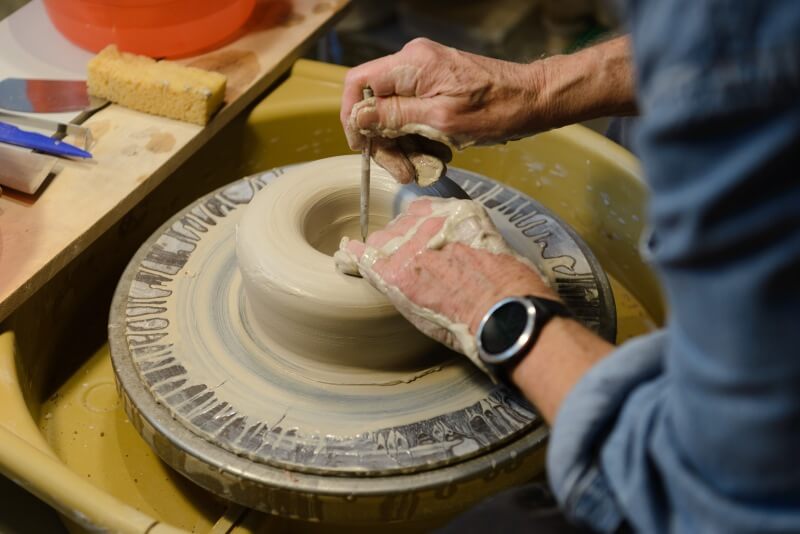 Do you teach?
"I'm happy to teach people and show them what I know, but I'm not going to teach you how to make a teapot or how to make something [specific]. That's not what I do."
What are you happiest about/most proud of about Cloud Forest?
"The common comment from people when they walk in is 'This is amazing!' It's this old ugly building but it's a great space and it just has a vibe to it that's calm and pleasant, so that aspect of it. People come here and they take lessons and they fall in love with it. And all the artists we've brought over. They stay with me at my house [nearby the studio] and they all loved it. They all wrote letters about what a great place it is and what a great experience it was."
What are your goals for the future with the studio?
"People have asked if we'd open a branch downtown and if I could find the right location, I would consider it. I would like to do that because there are a lot of recent ceramics graduates and. I mean, how do you get a job in ceramics? You don't… A lot of kids, there's not much they can do, so I could easily employ them. The two ladies we have [running the classes at Cloud Forest], Nicole and Brenda, they're fantastic and do a great job and could probably help organize that and train everybody."
For more information on Cloud Forest Collective, you can find them on Facebook. Want to meet David and make your own candle holder at Cloud Forest? Click here.
More about art in Taiwan…