In central Taiwan's Nantou county, Sun Moon Lake is one of Taiwan's most popular and celebrated tourist attractions. A lake of sparkling blue waters surrounded by mountains and bamboo forests, it is another stunning example of the beauty of Taiwan and is an ideal escape from life in the city. (See more: The Sun Moon Lake National Scenic Area – An Experience Wholly Different Every Few Hours)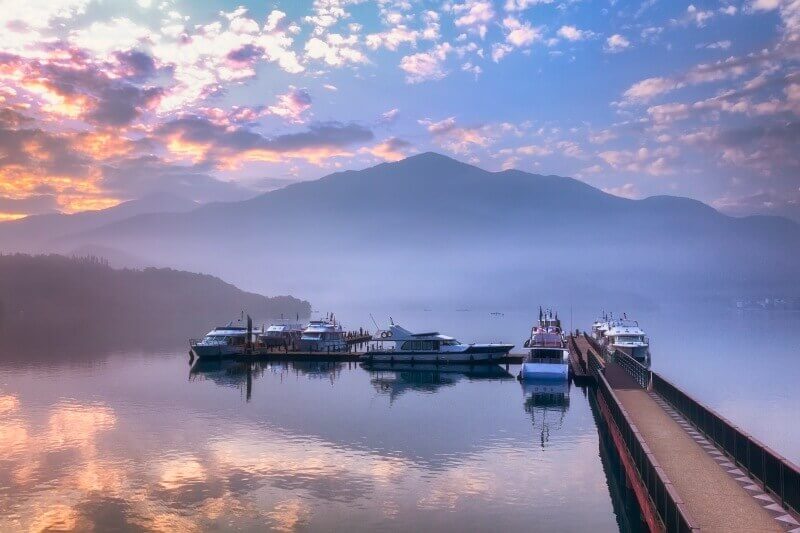 Also a popular destination for cyclists, it was once named as the home of one of the world's top ten cycling routes by CNN, the surrounding area also boasts temples and townships all worth visiting. With much to see, you're probably going to went to spend the night. So, we've compiled a list of Sun Moon Lake's best hotels for travelers of all budgets and needs. Spoiler alert: we will be mentioning that you can see the lake. (Read more: Bicycling in Sun Moon Lake)
Sun Moon Lake Teacher's Hostel (日月潭教師會館)
Surrounded by forest and with rooms offering both lake and mountain views, Sun Moon Lake Teacher's Hostel is a great, budget-friendly option for your visit to Sun Moon Lake. Rooms available sleep between two and six people, all with the expected features such as Wi-Fi, AC, a bathroom, and a TV. There is local-style food served at the hostel's Tao-Li-Yuan restaurant, while there's also a conference room should you wish to have a conference at a hostel for some reason. Staff speak both Chinese and English and guests have commended the hostel for its great views of the lake.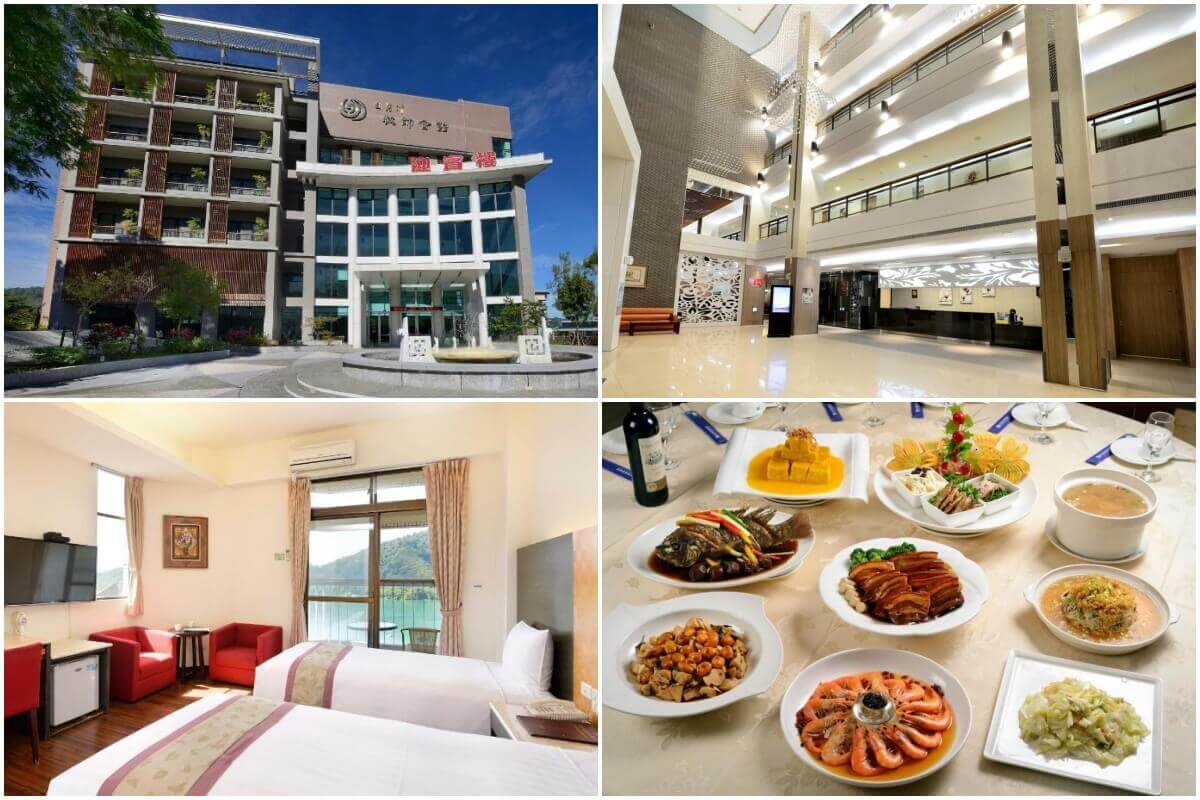 Hu Yue Lake View Hotel(湖悅景觀旅店)
Unsurprisingly offering rooms with, you guessed it, views of the lake, Hu Yue Lake View Hotel is a great option for visitors who want to sun themselves on a balcony and enjoy a stunning view of one of Taiwan's natural wonders. Rooms are spacious, comfortable, and have all the usual amenities, while the top floor restaurant also offers views of the lake should you be able to leave your balcony, which may be easier said than done, but it depends how much you want to see a slightly different view of Sun Moon Lake, we suppose. (See also: Sun Moon Lake: A Tea Lover's Paradise)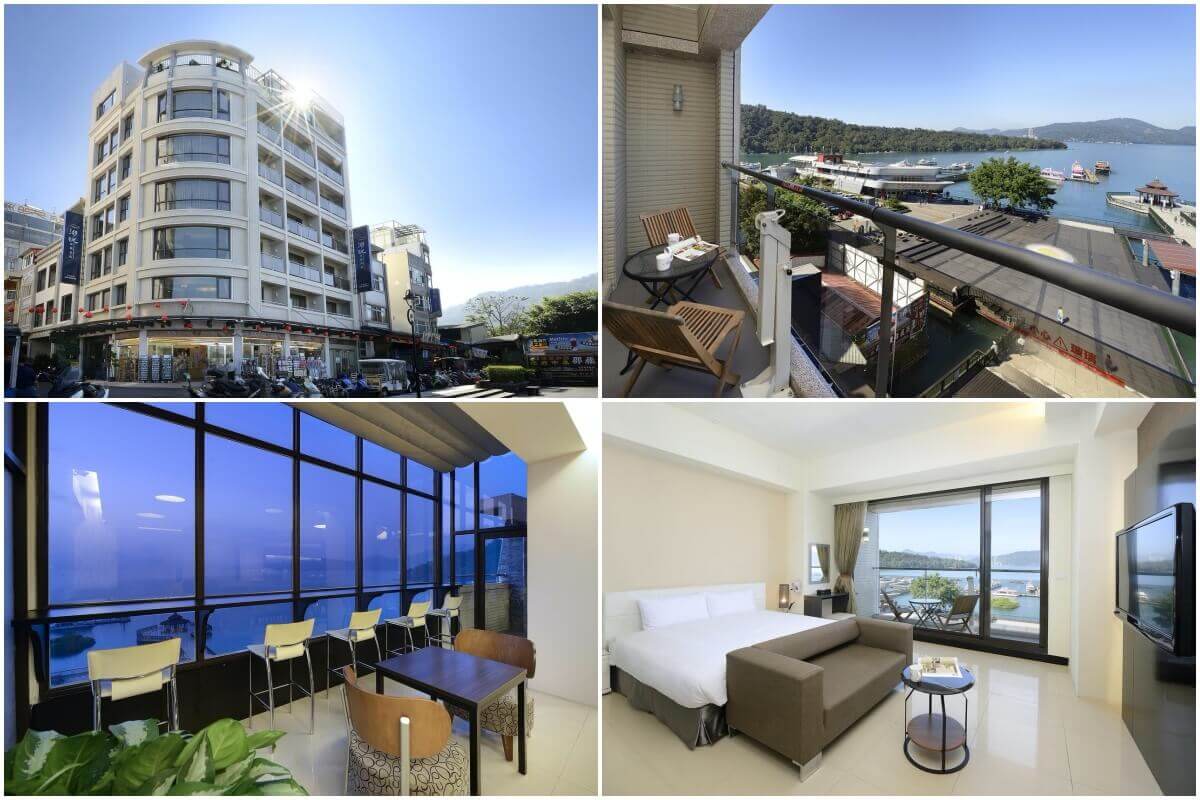 Lealea Garden Hotel – The Sun(力麗哲園飯店日潭館)
Another hotel here offering a stunning lakeside view – you can probably see a theme developing. There are rooms with a mountain view or lake-facing rooms with a balcony, which is a feature you're likely to find at most hotels here. This whole article should really just be about lake-adjacent hotel room balconies (it sort of already is). You can dine at the hotel's Lake View Restaurant (breakfast, lunch, dinner, and afternoon tea are all available), which, we can't believe it either, has a view of the lake, while the hotel also offers bicycle hire, has a gym, a pool, and a jacuzzi. Not too shabby.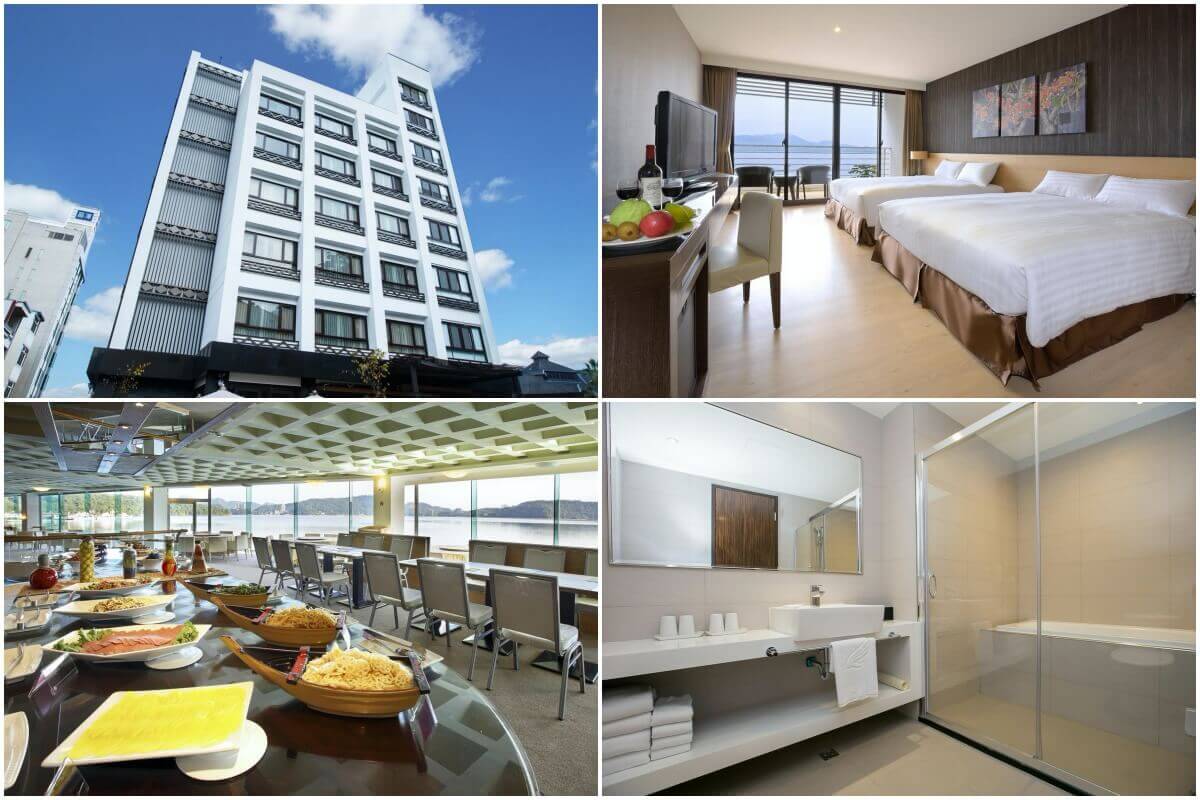 Sun Moon Lake Hotel(日月潭大飯店)
Looking for a hotel in the Sun Moon Lake area where you can see Sun Moon Lake? Why not consider Sun Moon Lake Hotel? The rooms here are spacious and come in a both traditional and Japanese styles, with facilities including hot tub baths and, wait for it, balconies overlooking the lake! There is a gym, bicycle hire, a spa, a private KTV room, and a leisure center including table tennis, videogames, and air hockey. Sun Moon Lake Hotel is both a classy and fun option for your stay.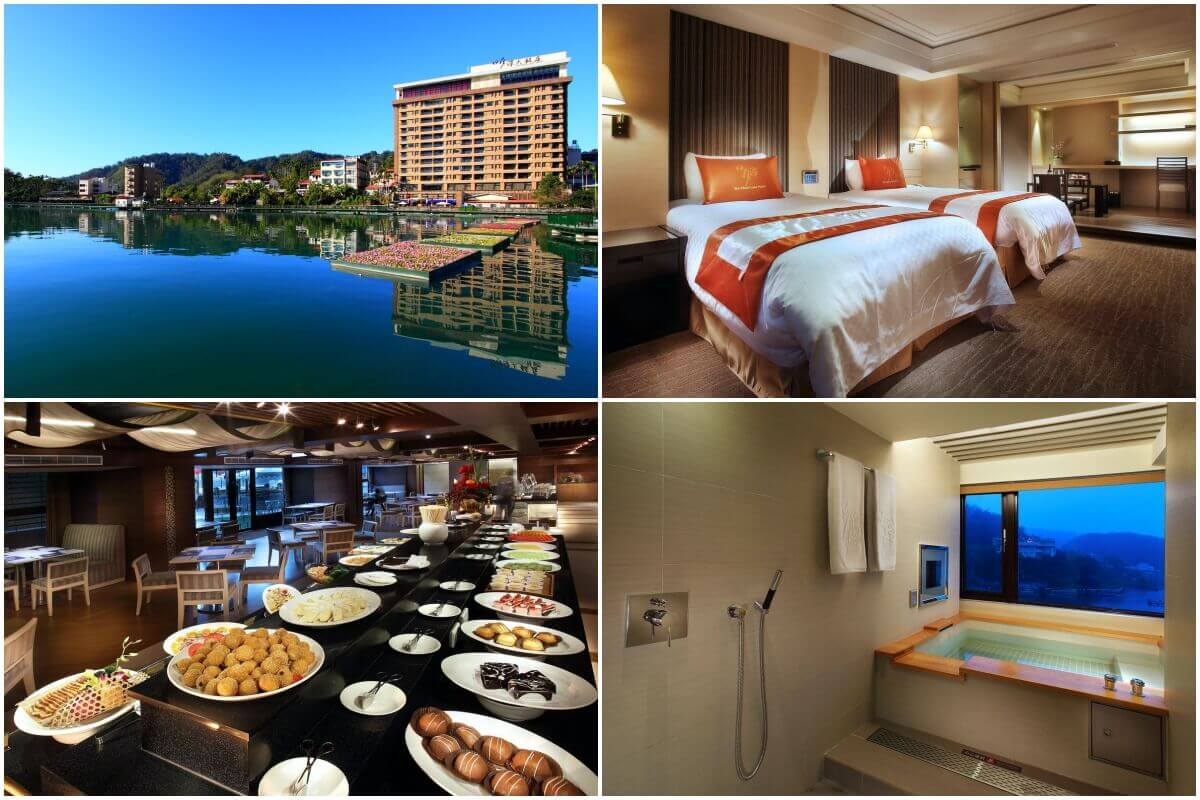 Crystal Resort Sun Moon Lake(日月潭晶澤會館)
Some of the suites here come with large French windows giving you a wonderful view of Sun Moon Lake, which we would say is unrivalled, but if you've made it this far into the article, you'll know that isn't true. However, Crystal Resort does have a viewing deck from where you can watch the sunrise over the backdrop of the lake, which is a nice touch. The hotel has its own gym and serves a mix of Chinese- and Western-style dishes at The Yummy Lakeview Restaurant, which boasts an excellent view of (drumroll) Sun Moon Lake.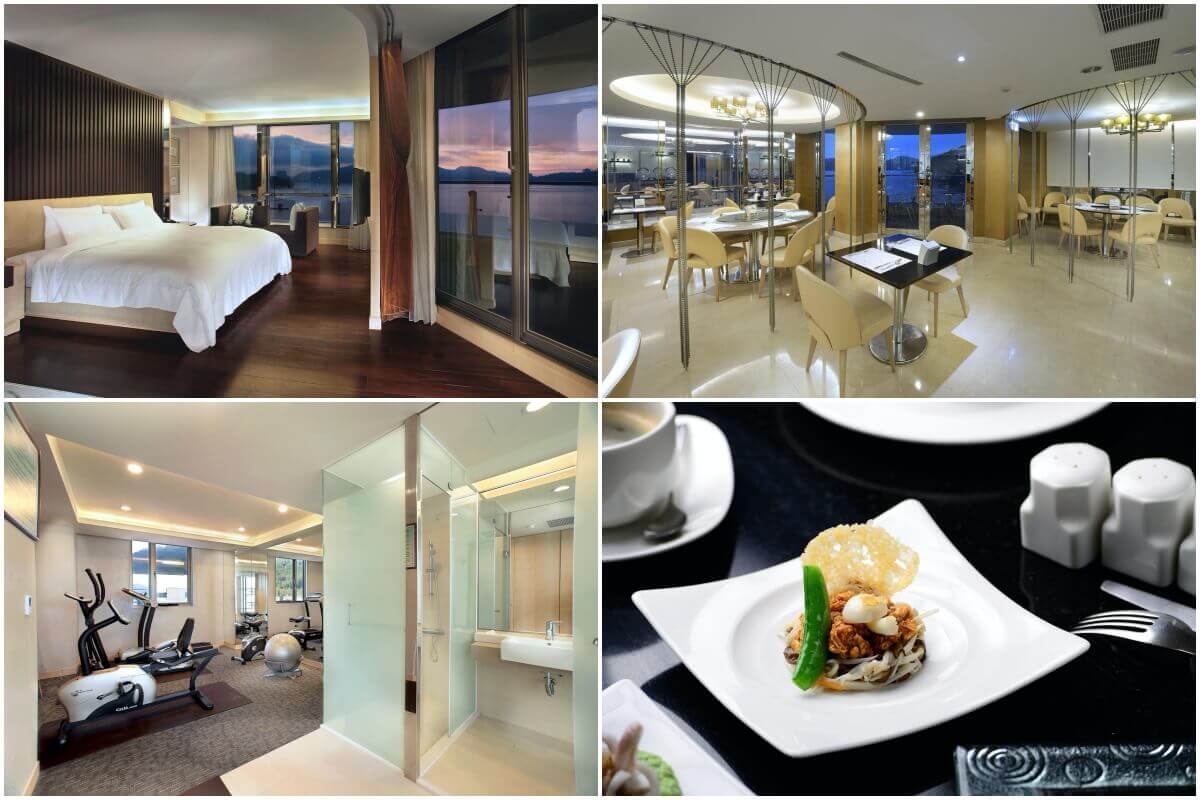 Fleur de Chine Hotel(雲品溫泉酒店)
Your upmarket option, Fleur de Chine is French for "hotel where you can see the lake." Ok, it isn't, but you believed us for a second, right? Offering both mountain view and lake view rooms, the Presidential Suite here doesn't just have a lakeside balcony, it has a whole deck. Rooms also come with their own hot spring bathtubs from which you can also see the lake. Ideally, you should be able to see the lake at all times, even while sleeping. A gym, a salon/spa, rock climbing facilities, a pool/sunbathing area called Water World, and an amphitheater where you can watch indigenous musical and cultural performances, Fleur de Chine Hotel is a truly luxurious place to stay during your time at Sun Moon Lake.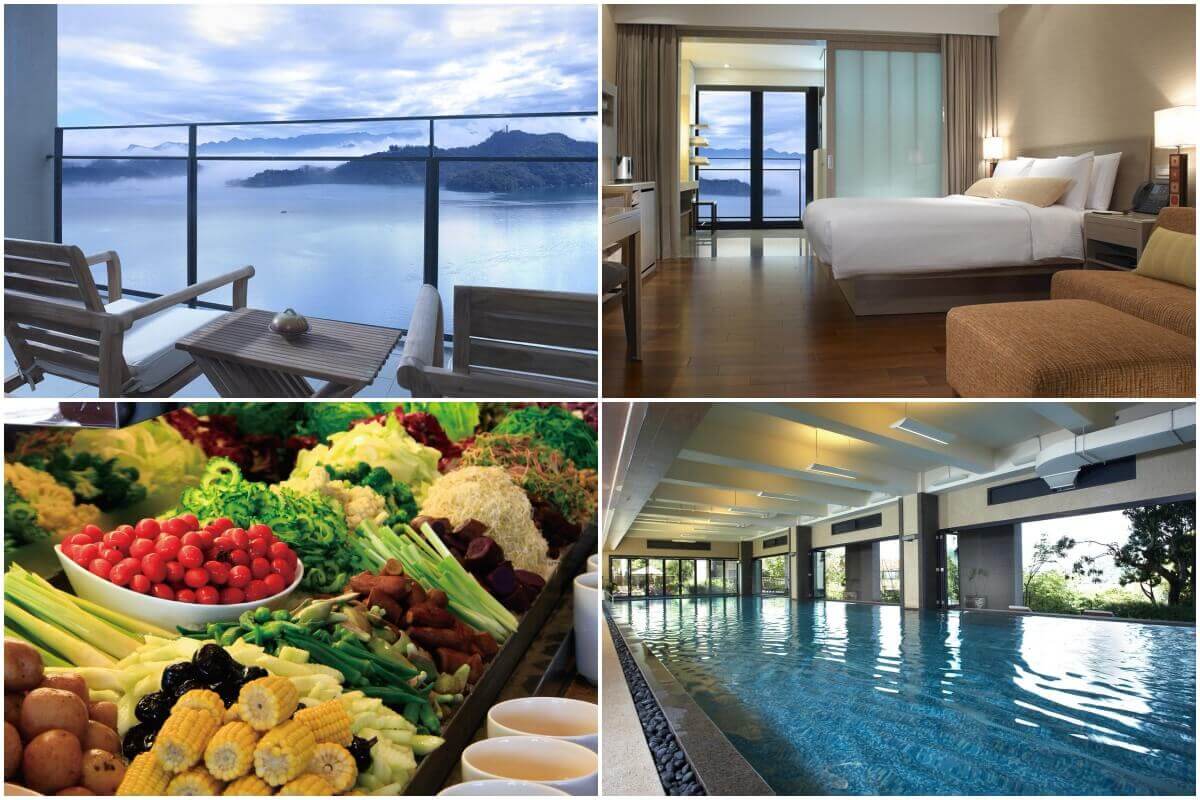 The Lalu, Sun Moon Lake(涵碧樓)
Another luxury option, you better believe there are some views of the lake at The Lalu. There's even a private two-bedroom Courtyard Pool Villa, with a temperature-controlled swimming pool. A Japanese restaurant, Lakeview Chinese Restaurant (you can see the lake!), a western/Chinese restaurant, a bar, and a tea house, there is a plethora of options for guests here looking to splash a little cash. There's a variety of treatments available at the hotel's spa and there is also a boutique selling all kinds of upmarket souvenirs. A fantastic, five-star option. (Plan you luxury holiday: Lakeside Luxury – Sun Moon Lake's Top Luxury Experiences)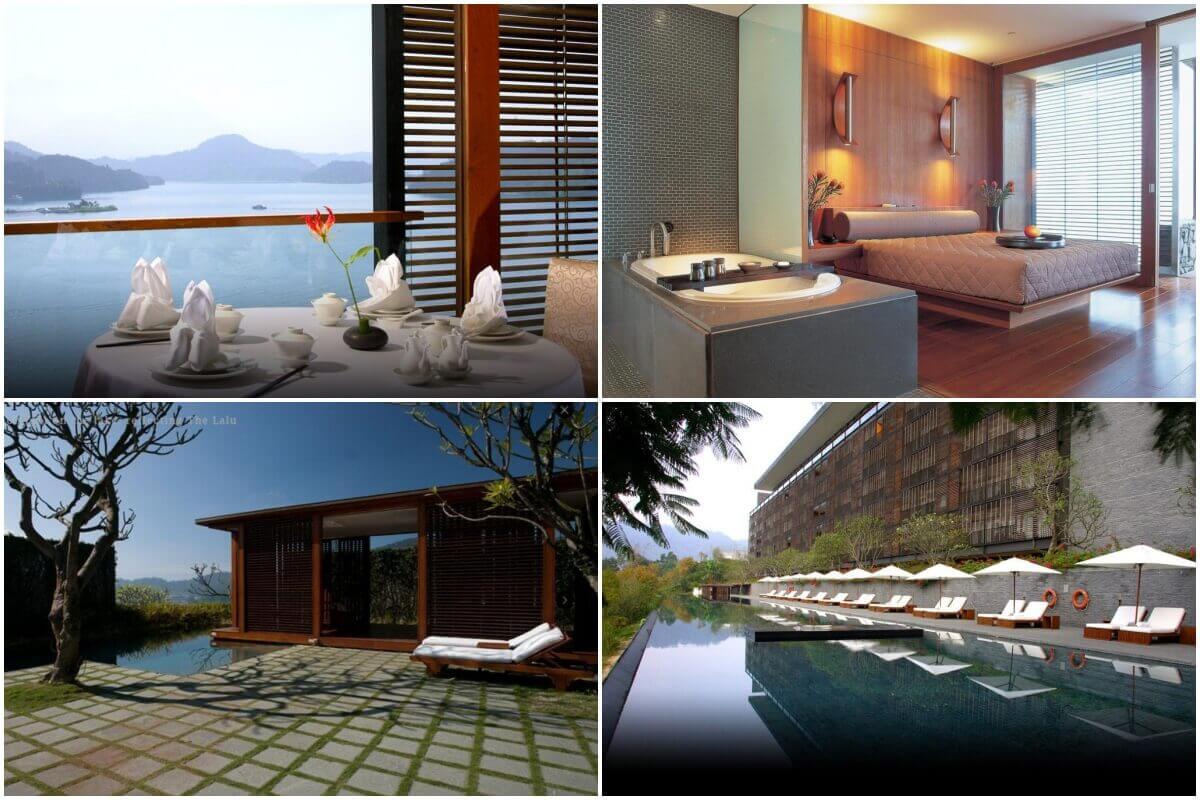 If you are visiting central Taiwan…