Kenting in southern Taiwan is one of Taiwan's absolute must-visit destinations. Sun, sand, sea, nature and chill vibes, we've said it all before; Kenting is awesome and you simply have to go. Whether you're a couple, a group, a family or flying solo, we've found the best Kenting hotels to suit your needs. (Read more: A First Timer's Guide to Kenting National Park)
Hotel Recommendations for Families
– Kenting Chateau Beach Resort
Offering 11 types of family room across their three accommodation blocks, Chateau Beach Resort is ideal for families. Ocean and mountain views, as well as suites, you'll find everything you need here to make your whole family comfortable. Stand Up Paddle, kayaking, archery, volleyball and golf, there are all kinds of activities on offer, as well as DIY classes for families where kids can learn to make ornaments, desserts and more. A variety of restaurants serving different cuisines, a private beach bar, an ocean view café and just five minutes down the road from Nanwan beach, you won't go far wrong with Chateau Beach Resort. (You might also like: 5 Fantastic Things to Do around Fulong Beach)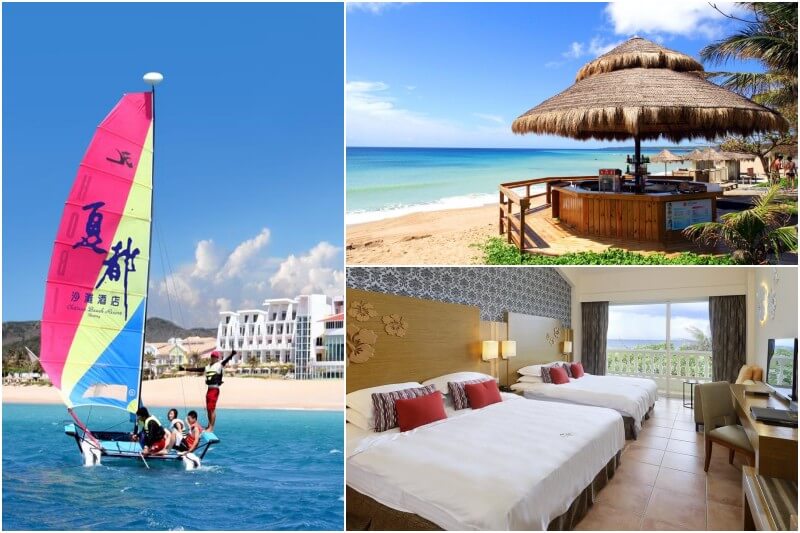 – Hotel Day + Kenting
Located off Kenting's busiest and most bustling strip, with the bus from Kaohsiung basically stopping right outside, Hotel Day + is another great option for families venturing down south. There are three types of family room available, including a Luxurious Family Room, complete with its own private garden. Surrounded by a large array of food options, including the fantastic night market on Kenting's main street (墾丁大街), as well as transport links offering access to the beaches, the forest park and more, Hotel Day + is comfortable and convenient and a great option for your family's vacation.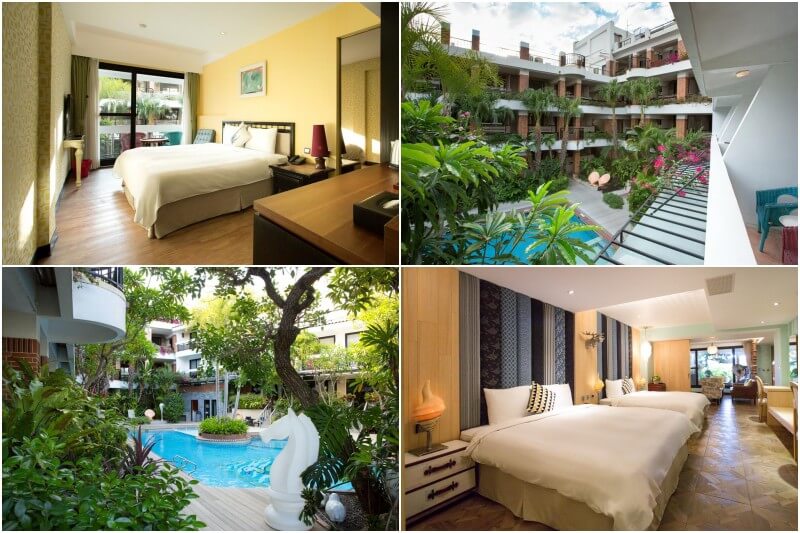 Hotel Recommendations for Couples
– Chuanfanrock Haku Beach Days Inn
With private balconies overlooking the ocean and being just a small hop from the beach, Chuanfanrock Haku Beach Days Inn is a fantastic choice for couples. With wooden doors set against a minimalist white color scheme, tasteful decorations and buckets of natural light, the rooms feel more like a home than a hotel room and the sound of the waves lapping against the shore as you lie in your big comfortable bed will have you never wanting to leave.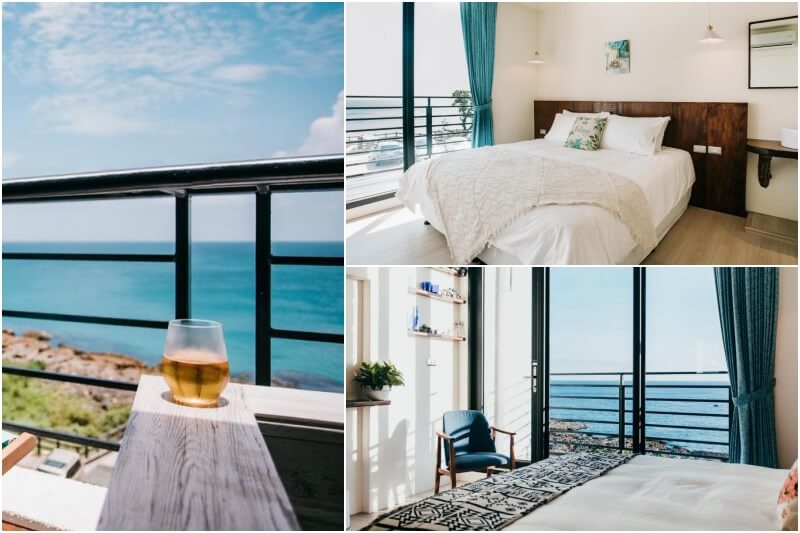 – Casa Aperta B&B
If you want a truly romantic experience, try Casa Apreta. Gorgeous rooms with a Mediterranean vibe, a secluded pool area with a view of the ocean and menu-less dining served in the beautiful garden, it truly is a little slice of paradise on the south coast. The rooms have large windows, flooding them with natural light, while the white interior enhances the brightness, making everything feel fresh and cool. An escape with a European feel right here in Taiwan. (Read more: Five Water Activities in Taiwan that are not What You Think)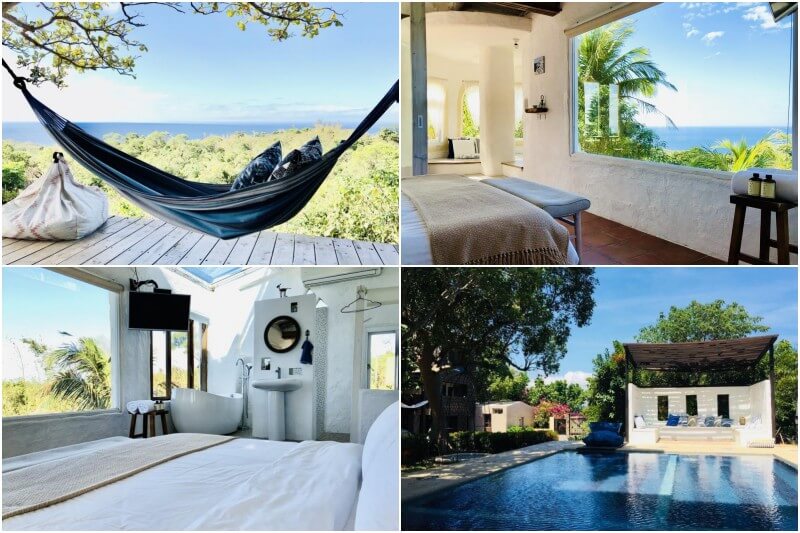 Hotel Recommendations for Groups
– Four Sisters Villa
A short drive from Nanwan, Four Sisters Villa is catered towards both business and pleasure (lucky you if you're going to Kenting for business). From double rooms to five-bedroom villas, as well as an onsite restaurant where you can have breakfast, lunch and dinner, this place is ideal for groups. Offering ocean views and lush, green garden areas, Four Sisters is the perfect base for your trip to Kenting.
– South Border DeSign Hotel
Also near Nanwan, South Border DeSign HoteL is also catered towards groups. Green landscape with both mountain and ocean views, the rooms are found in four Mediterranean-design buildings, allowing groups of guests to stay nearby each other. Rooms are simply designed and stylish, with a mostly white color scheme and all with a king size bed. The hotel also offers a free shuttle service to both Kenting's main street and also Nanwan beach; perfect for groups of travelers.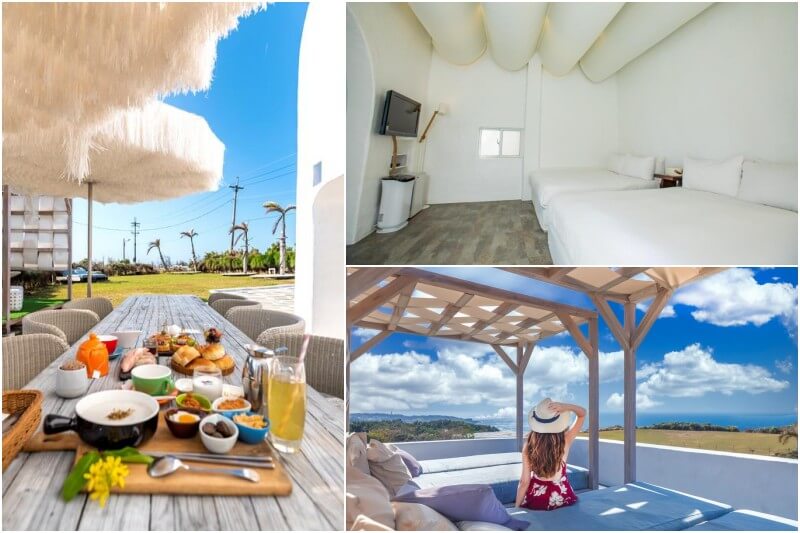 Hotel Recommendations for Solo Travelers
– Yellow House
Not your traditional guest house or B&B, Yellow House is a hostel with a fantastic swimming pool, a sun deck and a bar. Boasting a southeast Asian vibe, especially on sunny days, Yellow House is a great place for socializing and meeting new people, making it a good option for solo travelers. Located between Hengchun and Nanwan, it is neither in a too built up or too touristy area. The hostel's accommodation includes bubble houses that can sleep up to four people, resulting in Yellow House also being a decent option for families. (Read also: Swim Good: A Guide to Taiwanese Swimming Etiquette)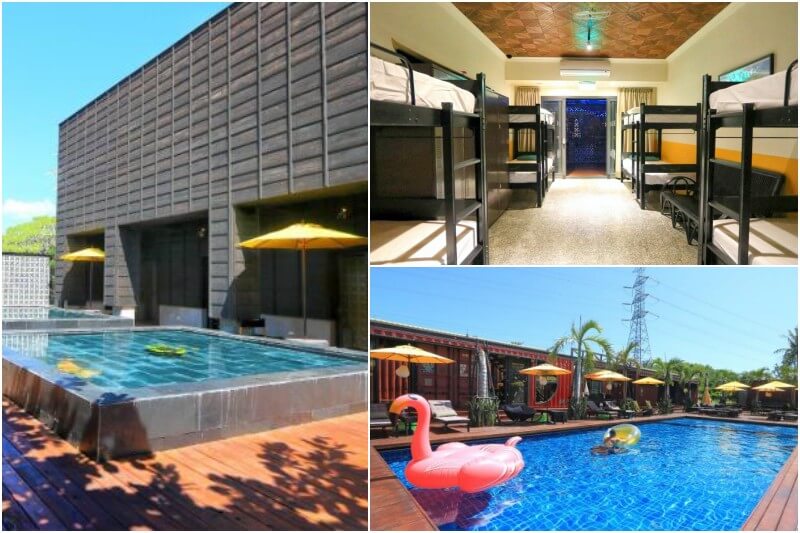 – Kenting My Home
A hostel less than 100m away from Kenting's night market, Kenting My Home offers capsule rooms as well as mixed and female-only dorms. In Hengchun, the hostel is a short walk from Dawan beach, while Nanwan is just a short drive away, making it ideal for travelers looking for sand and surf. There's a large communal area and dining area for breakfast, so solo travelers can easily meet new friends and people to explore Kenting with. (You might also like: 15 Hostels and Budget Hotels in Taipei)
More Southern Taiwan….