Both island nations with proud indigenous cultures, not to mention having displayed two of the world's best responses to the coronavirus pandemic in 2020, Taiwan and New Zealand definitely have their similarities. For one woman, the two countries have a special place in her heart in particular, as she has been lucky enough to call both home. Having lived in Taipei for four years, Moira Turley left her post as Director of the New Zealand Commerce and Industry Office in Taipei and returned to her native Wellington just before last Christmas. TAIPEI sat down for a chat with Moira just before she left to talk about all things Taipei and Taiwanese food, as well as learn about her and how her previous postings compare to life in the Taiwanese capital.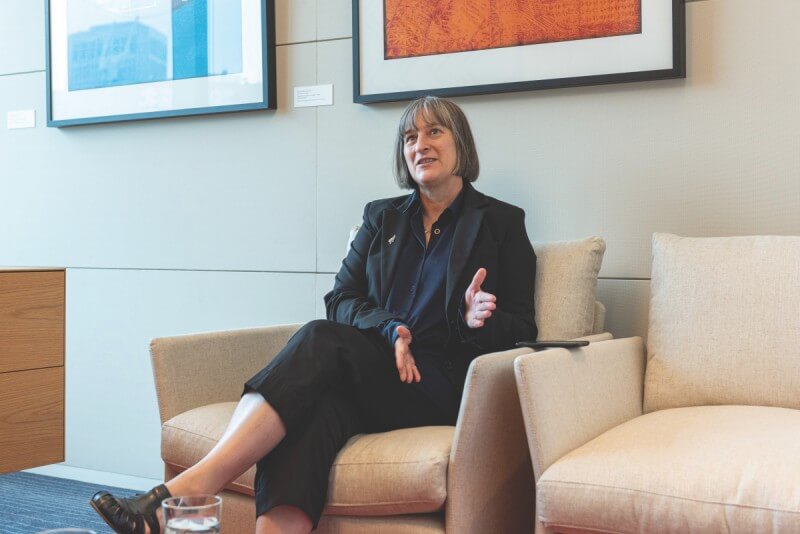 Coming Back to Asia
Despite having never been to Taipei or Taiwan before, taking up a position in Taipei just made sense for Moira, as she longed to return to Asia. "When I was looking for somewhere to go offshore again, I was keen to stay in this region," she says, giving a nod towards her time spent based in Manilla. "I was looking for somewhere, now that I have a young family, that was good to take children and my partner, too. Taiwan, for New Zealand, is a really strong economic relation, and there's a strong indigenous connection, which makes things even more fascinating."
While Taipei is such a densely populated city, Moira was pleasantly surprised at how Taipei isn't that crowded, and how easy it is to get around the city, praising the MRT system in particular. "It was also much greener than I thought it would be," she adds, commending several of Taipei's parks. "It's a really easy place to have you kids go to school and learn a little bit about the cultural differences."
A Gourmet's Taipei Foodie Experience
Having previously served in various countries, Moira is a major foodie who enjoys experiencing authentic cuisine from different lands. Looking back on her four years in the city, she admits she was not really familiar with this part of Asia. "I've not lived in North Asia before, so I didn't know much about the regional variations. I didn't realize Taiwanese cuisine has influences from China and Japan, which make it a lot more diverse than I had expected, and that has been great."
Keen on spicy food, giving a special mention to Sichuan cuisine (四川菜, a style of spice-heavy cooking originating in China's Sichuan Province), Moira outlines some of her and her family's favorite spots to eat in the city. "We really like Chili House (四川吳抄手)," she says fondly. Chili House is a Sichuanese eatery that originally started out as a noodle shop more than 60 years ago, and from then has transformed into a Bib Gourmand restaurant known for its signature pork dumplings.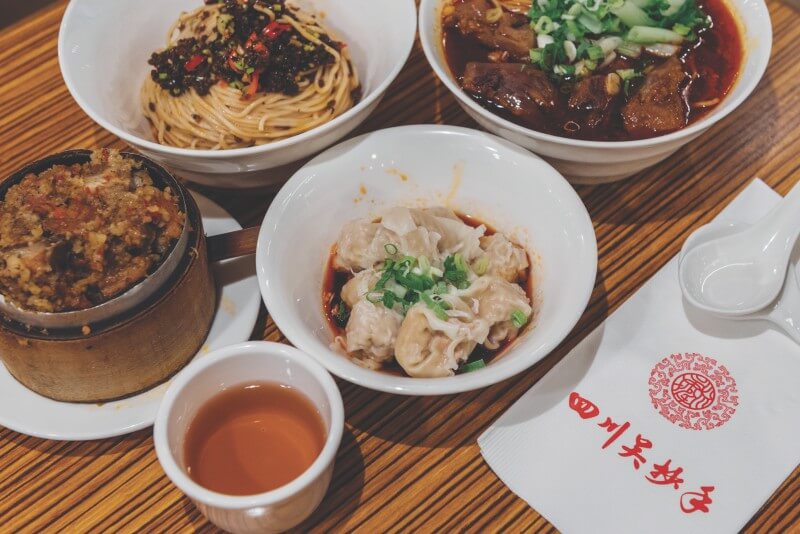 In addition to flavor-rich Sichuan cuisine, many of Taipei's most-praised restaurants are also Moira's favorites. As a foodie paradise, Taipei has been on the Michelin map since 2018. A fan of Taipei's Michelin- vaunted restaurants (and why wouldn't she be?), Moira had already visited two the week we met, Cantonese eateries Le Palais (頤宮) and Three Coins (大三元酒樓); three- and one-star respectively. The former is known for its crispy roast duck and tofu dishes, while at the latter you must try the steamed abalone and the seafood baked in papaya. (Read more: Michelin Guide Showcases Taipei's Thriving Culinary Scene: From Street Eats to Tasting Menus)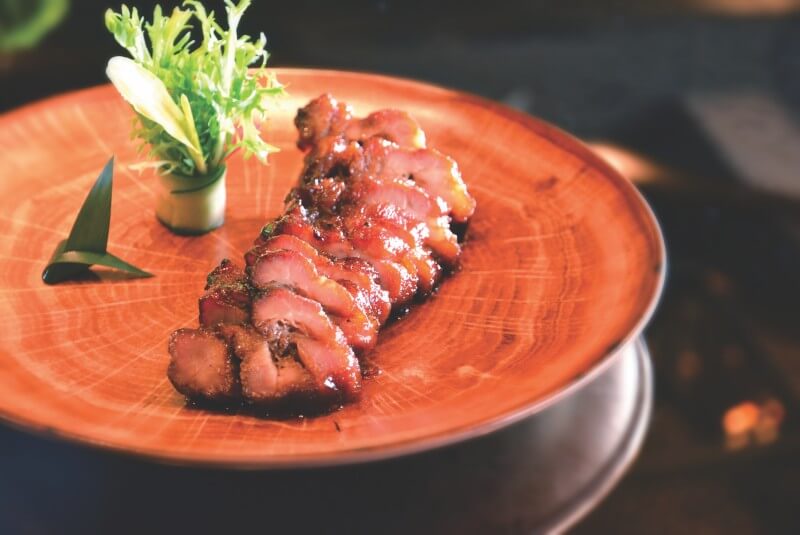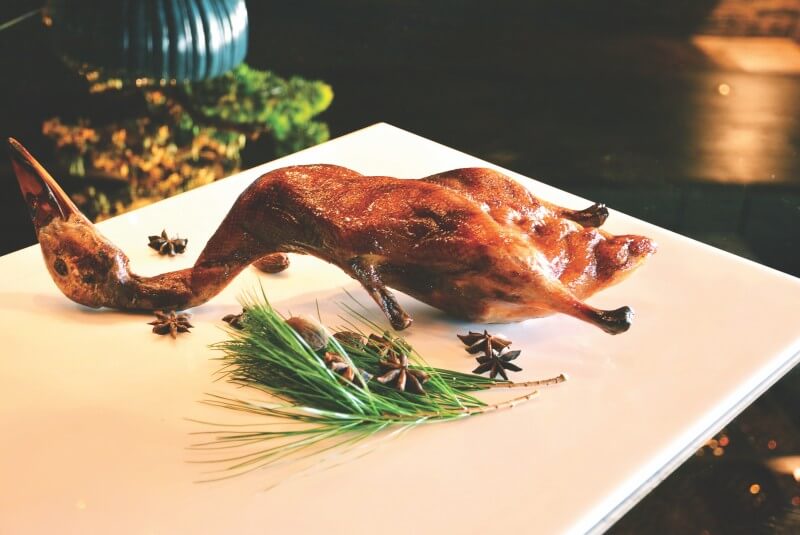 Despite obviously enjoying the top-end luxury of Taipei's fine dining scene, Moira actually prefers the more affordable Michelin Bib Gourmand restaurants, for these budget-friendly eateries usually provide a wide variety of local options. "They're much more diverse," she explains.
However, it's not all Michelin dining for Moira and her family. And it shouldn't be for you, either, if you want to experience Taipei properly. "The night markets are great! The baked pepper buns (hujiao bing, 胡椒餅) at Raohe Street Night Market (饒河街觀光夜市) are fantastic, but these days there's always a really long queue! My kids really like the scallion pancakes (congyou bing, 蔥油餅), and you can get those everywhere. They're really good," she adds. "Going to night markets with kids is one of the best ways to experience local culture, interact with locals and most importantly, trying the most authentic food," says Moira. (Read also: Taiwan Knows Food: A Guide to Taipei's Michelin-Worthy Night Markets)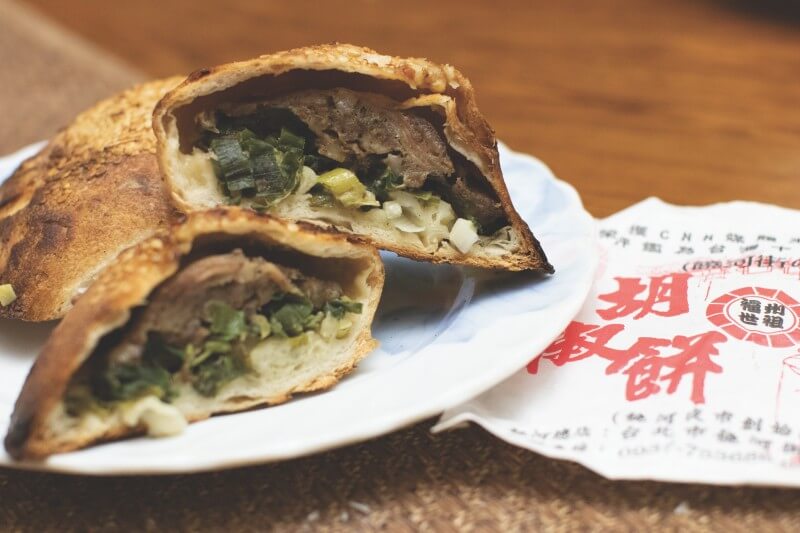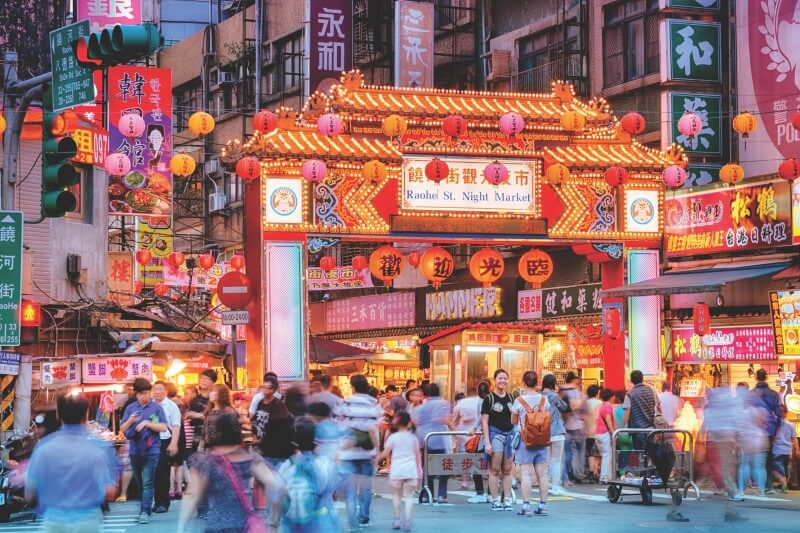 In addition to night markets, Moira is also amazed by how diverse the food choices are in Taipei. "One of the things I will really miss is that you can go to not just night markets, but food courts here and get really great food. In New Zealand for some reason, food courts are just awful. It's McDonald's, KFC and not much else. Here you can go anywhere and you'll get really good food."
One perhaps slightly controversial view she has on Taipei's food is that she isn't a fan of hotpot, which is highly popular with the locals. "I just figure I can cook at home," she laughs. However, she does like beef noodle soup and also the spicy wontons (hongyou chaoshou, 紅油抄手) from Din Tai Fung, so we'll let her off the hook this time. With Din Tai Fung in mind, Moira is very aware there is no branch of Din Tai Fung in her home country. "I've made this point to very many people!" she chuckles. "There's one in Australia, but there is not one in New Zealand… yet!"
Finding Kiwi Home Comforts in Taipei
As with every expat in a country dissimilar to their own, Moira likes to seek out home comforts that remind her of her roots. When talking about New Zealand food in Taipei, she gives a shout-out to Kiwi Gourmet Burger, in the National Taiwan Normal University (國立師範大學) neighborhood, and their authentic New Zealand beef. "I really like KGB burgers. It's New Zealand-owned and New Zealand themed and is generally what you'd get at home," she says. "And the milkshakes are fantastic!" (Read more: 7 Taipei Eateries Beloved by Homesick Western Expats)
Keen to cook at home as well as eat out, Moira also commends Taipei on how easy it is to find New Zealand products here, from beef to cookies. Also, due to the large number of Asian restaurants in New Zealand, when seeking out Asian food comforts, a visit to a Vietnamese spot, for example, surprisingly often does the trick.
Family Life in Taipei
Since her work had taken her to Turkey, Australia and the Philippines, moving to Taipei wasn't overly daunting for Moira, but a challenge nonetheless, especially with family in tow. "I have a daughter who is 11 and twin boys who are ten, and they've really loved it [here in Taipei]." Her family thoroughly enjoyed their time in Taipei and Taiwan as a whole, with Moira citing a recent visit to Kenting (墾丁) and Taroko Gorge (太魯閣), situated in the southernmost point and the eastern portion of the island respectively, as two family favorites. (You might also like: A First Timer's Guide to Kenting National Park)
One thing that is tough for every foreigner who relocates to Taiwan is learning the language, with Chinese being considered as one of the most difficult languages in the world to learn. While Moira does have some language-learning experience thanks to her time spent working in the Philippines and Turkey, she is no exception. "I learned a little bit of Tagalog," she says. "Although most Filipinos speak English. I learned a bit more Turkish, so I could get around in Turkish a bit, but I am terrible in Chinese! It's a hard language!"
One of the benefits and highlights of Moira's time in Taipei is having had her children live here. "I think being exposed to another language at that age is very beneficial, as is being exposed to a different culture. It makes a big difference and has really broadened their horizons." Learning Chinese and living in a comfortable and friendly environment like Taipei are incredibly beneficial as hospitable locals aren't afraid to let foreigners try and chat with them, regardless of language ability, which minimized possible cultural shock for her family.
All in all, Moira's time with her family in Taipei has been beneficial and enjoyable, and she left the city with many fond memories and, by the sound of things, a full stomach.
Words by: Adam Hopkins
Photos by: Samil Kuo, Le Palais, fazon1, Taiwan Scene
More Stories in Taiwan