Hualien city is a small, bucolic town on Taiwan's East Coast that sits within Hualien county. Although sparsely populated, this small city has been slowly modernizing to keep with Taiwan's international trends. But even with an eye towards modernity, the city has still managed to retain its local culture and friendly, small-town feel, preserving Hualien's history while welcoming guests to its thriving commercial district. To experience this unique phenomenon, be sure to visit the following spots in Hualien city. (You might also like: Travel Deeper in Eastern Taiwan: Hualien and Taitung)
What to Do:
1. Learn about soy sauce making at Xinwei Soy Sauce (新味醬油)
Founded in 1927, "Xinwei Soy Sauce" is a 90-year-old establishment run by the third generation of the original family's founders. It is the only Japanese-style traditional soy sauce brewing factory in Hualien so far, and it is also the last traditional handmade soy sauce factory in East Hualien. A real, 100-year-old bamboo bucket previously used for soy sauce production sits outside the shop, and visitors are greeted by the original founder's grandson, Mr. Xu. Mr. Xu offers visitors a history lesson on soy sauce making in Taiwan and even provides a fun, DIY experience to make fermented soybean curd, which functions and pairs with wine just like a stinky cheese would. (Read also: Travel Deeper in Central Taiwan)
Distinct from other soy sauce factories around Taiwan, Xinwei soy sauce uses locally-grown soybeans, which can cost up to three times the cost of imported soybeans used in Taiwan. Surprisingly, this has become a new trend on the island, which Mr. Xu combines with his family's old traditions.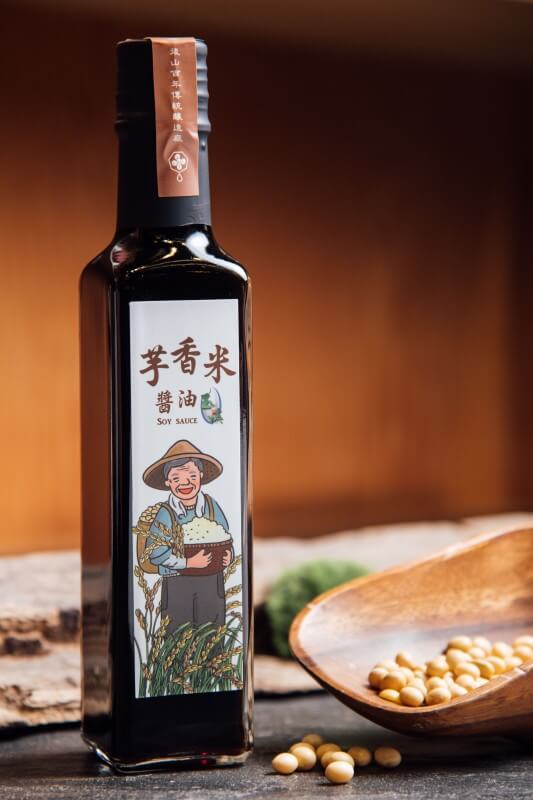 2. Visit Chisingtan Katsuo Museum (七星潭柴魚博物館)
Located right next to Hualien's coast is the Chisingtan Katsuo Museum. Visitors can take a guided tour of this museum to learn about the importance of the bonito fish and fishing traditions to Hualien's community. The interactive tour is great for kids and teaches children and adults alike the importance of the town's sustainable fishing practices as it impacts Taiwan's waters and the entire ocean. The building preserves parts of an old fishery and combines it with modern elements; modern fish tanks are installed in every bathroom stall.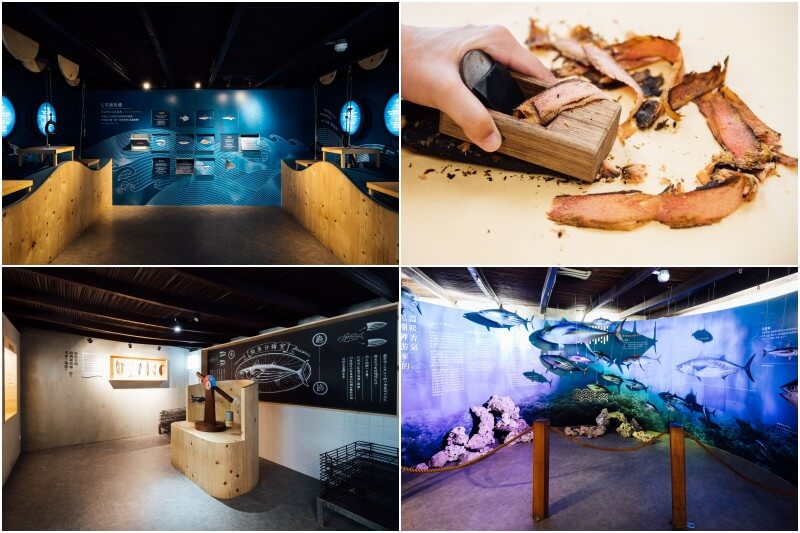 The highlight of the museum is the DIY activity where visitors can make bonito flakes from smoked bonito fish. As a reward for one's hard labor, guests get to take home the tasty flakes to use in various types of dishes like soup, salad, and just as a snack on their own!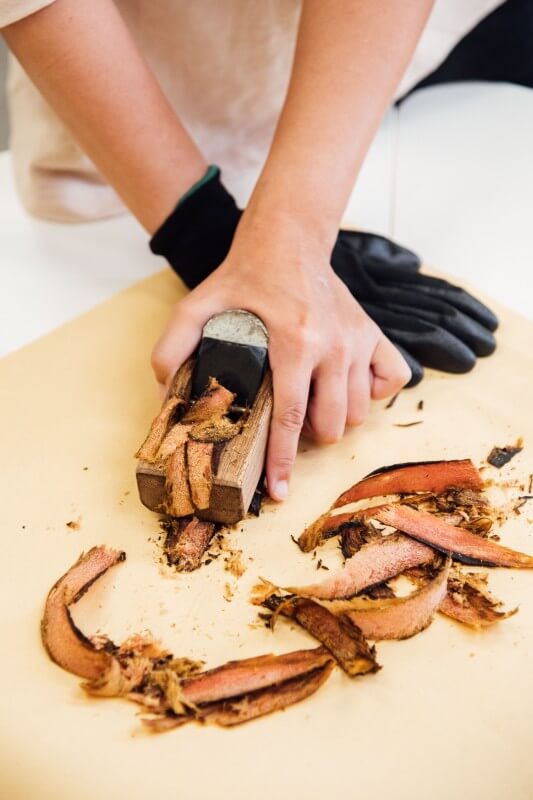 3. Take a walk in Hualien Cultural and Creative Industries Park (花蓮文創園區)
The Hualien Cultural and Creative Industries Park is located in Hualien's city center. Originally an old winery, this 3.3-hectare park has been transformed into the city's defining location for cultural and creative development. From Tuesday to Sunday, guests can enjoy outdoor culture, creative, and public events. On weekends and holidays, fairs, street performances, and themed arts and cultural activities are organized. Many of the artistic events center on local, indigenous culture, as Hualien is home to several of Taiwan's indigenous tribes. Visitors can enjoy a harmonious mix of both indigenous and Han Chinese art expression at this park.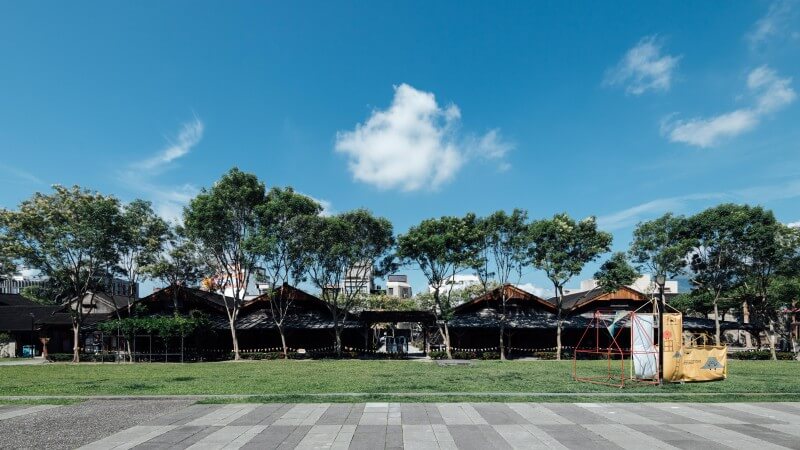 What to eat
– Piatto + 菜
Piatto is a modern, vegetarian restaurant that specializes in pasta. Hard to locate from the outside, a local Hualien resident transformed his old home into a trendy restaurant filled with antique furniture and a full-length coffee bar equipped for sophisticated coffee drinkers. Large, green plants hang off the walls and over the doors, reminding visitors that they are still near the countryside inside this hipster restaurant. Guests can enjoy modern cuisine and even vegan options, featuring ingredients imported from Italy and served with fruit vinegar and optional gelato that highlights Italian cuisine.
Tip: Make sure to check out the restroom, one of the only rooms in the building that has not been renovated and has its original tiling and Hualien charm.
What to Buy
1. "Pomelo Revival" (文旦復興)
Pineapple cakes are an icon of Taiwanese culture. Translated from the Taiwanese language, the word for "pineapple cakes" means to "give fortune." Thus, it's no surprise why these tasty treats are constantly presented as gifts everywhere on the island. Mr. Liu, a Hualien resident, is a master at making these shortbread desserts. He realized that Hualien's local ingredients were not being properly showcased when he won a pineapple cake contest and was asked, "Wow! Do you use Hualien pineapples in your cakes?" Sadly, the answer was no. This was partly due to the fact that Hualien farmers lacked the tools and resources to process local fruit for things like baked goods. When the government came to Mr. Liu with a surplus of pomelos, he knew just what to do with them. Thanks to Mr. Liu's efforts, he was able to successfully work with local Hualien farmers to process pomelos as a substitute filling for the traditional pineapple cake filling. Guests can purchase pomelo cakes at his shop, in addition to other desserts like mochi, cookies, crackers, and even hand soap and dish detergent that harness the power of the pomelo skin. (Read more: 3 More Things to Do on a Day Trip to Kaohsiung)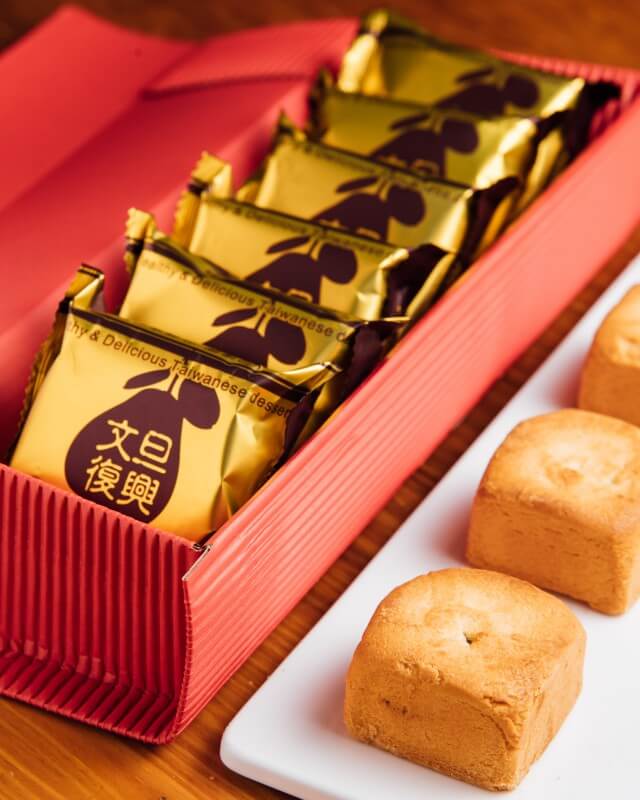 Mr. Wu has put a new twist on the traditional pineapple cake, combining local Hualien ingredients while empowering farmers and reducing waste.
2. Amis mochi (阿美麻糬)
Visitors must try Hualien's famous Amis mochi dessert. Mochi is a sweet and sticky rice cake traditionally made by pounding Japanese japonica rice. Amis Mochi features a rare type of mochi made by the Amis tribe, Taiwan's largest indigenous tribe on the island.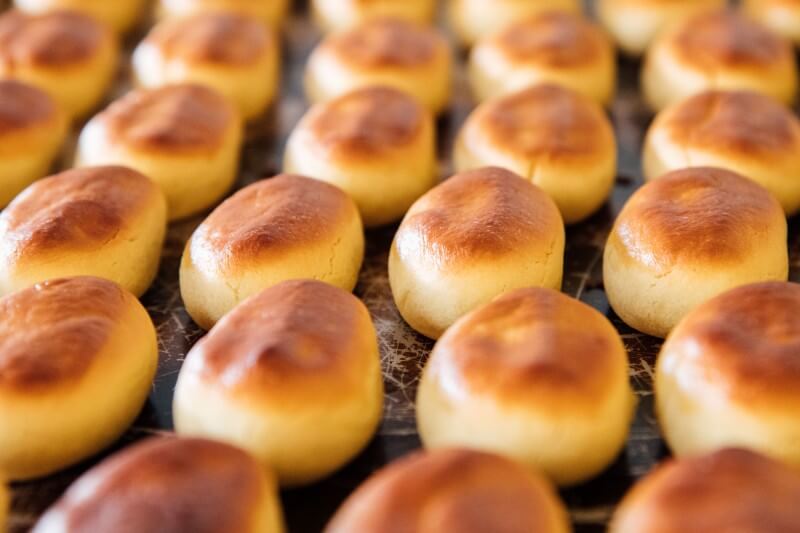 What makes the mochi unique is that it isn't made from Japanese rice, but from an indigenous and rare crop on the island: millet. The millet is also mixed with a type of red glutinous rice that can only be found on one part of the island; it grows in the Guangfu Township of Hualien County and is cultivated by the Taibalong clan of the Amis tribe.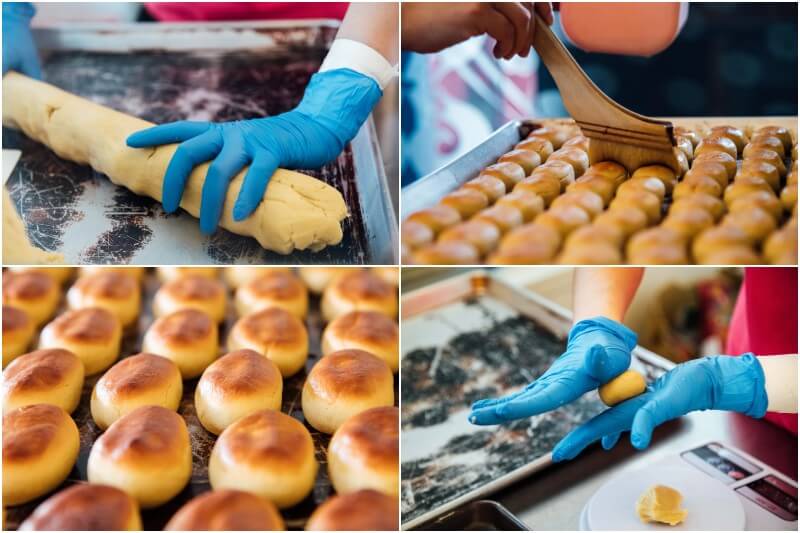 These unique ingredients give the mochi treat a soft and chewy texture. The mochi is made fresh every day, and is still pounded and molded by hand in the traditional manner.
3. Feng Shing Food (豐興餅舖)
Feng Shing Food was established in 1928 and makes pastries from recipes that have been passed down for centuries in Han Chinese baking. The shop is most popular for its "little moon cake," a round, flaky, pastry that contains delicate layers of more baked pastry inside. Feng Shing Food also sells traditional pastries like pineapple cake, yolk pastry (蛋黃酥), mung bean and meat pastry (綠豆椪), and malt sun cake (沒牙仔餅). While preserving tradition, the pastry shop also innovates frequently to cater to the tastes of the locals. For example, the "RaKoTo" pastry was born in 2000 and became very popular among Hualien locals. The crisp pastry is made from dried bread and colorful jam, resembling a gramophone record. Feng Shing Food also features local ingredients which can be found in their Hualien sweet potato and Hualien taro pastries.
Where to Stay:
– Rose B&B (花蓮玫瑰民宿)
Visitors can get some R&R at Hualien's cozy Rose B&B. Like many B&Bs throughout Hualien, Rose B&B was founded by an artist who combines his design talent with hospitality. He designed Rose B&B to look and feel like his cozy cabin in Canada, with wooden elements and hand-drawn roses in each bedroom. The B&B offers Chinese, Taiwanese, and English-style afternoon tea. The friendly front desk is a resource for both passersby and guests, offering information and a library of free travel guides on its shelves. (Read more: The Best Hotels to Stay at in Hualien)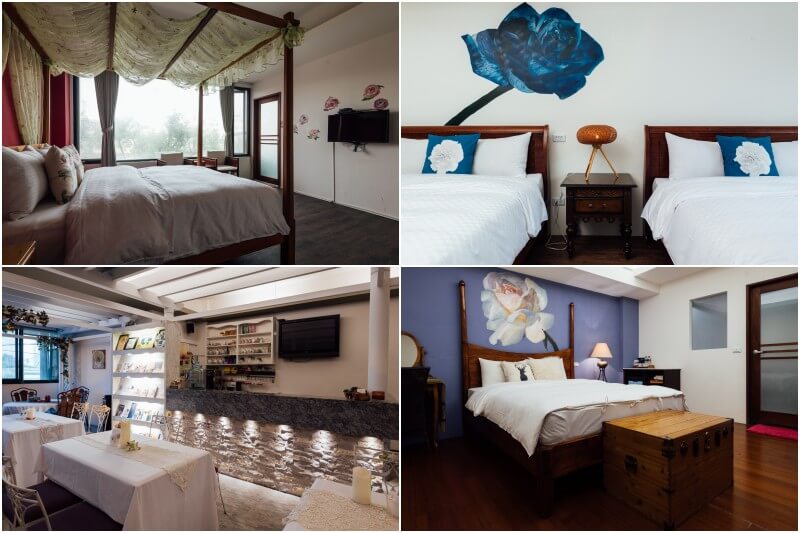 How to Get There:
Visitors can get to Hualien by bus, train, or car.
From Taipei to Hualien, it takes around 2~3 hours by train and it costs NT440 per person. To book train tickets, please visit the website of Taiwan Railway.
There are three bus companies run the route between Taipei and Hualien: Ubus, Capital Star and Kamalan (sites in Chinese). For one way ticket, it costs about NT320~700 per person, depending on which route you choose.
After arriving Hualien, you can use Hualien city bus or rent a scooter to explore the city. The most convenient bus stop to access the commercial district is the Hualien Cultural and Creative Industries Park stop.
If You're on the East Coast…