With its multiple mountain ranges, long coastline, and smattering of lovely villages, Taitung County never fails to deliver for outdoorsy types. Diving and top surf spots like Dulan and Jinzun are some of the top local draws. But the region's diverse geography lends itself over to a variety of other natural adventures. If you're eager for a breath of fresh air, this quick guide covers some of the top Taitung places to visit for lungfuls of scenic satisfaction.
The Lower East Rift Valley
​​Spreading out from the steady Beinan River, the lower East Rift Valley consists of several rural townships in northern Taitung County. A sparse yet culturally diverse region, the area is home to significant Hakka and various indigenous populations.
One group is the Bunun people, whose traditional lands cover parts of the steep Central Mountain side of the valley. Bunun culture is closely tied to its alpine surroundings, and is famous for its millet-based food culture and sophisticated choral singing style. Local experiences like those that follow are an excellent opportunity to learn more about their rich heritage.
– Wuling River Tracing Experience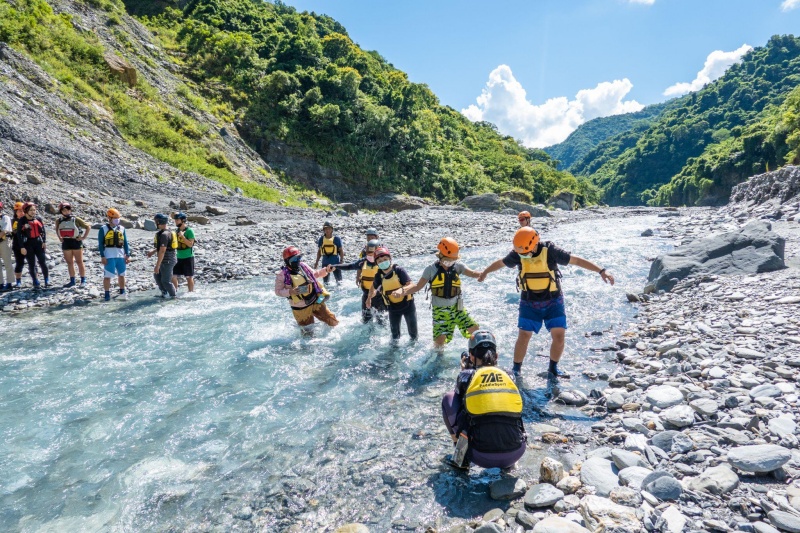 Starting from the village of Wuling/Buklavu (which means "Wide Field" in Bunun), this fascinating river tracing adventure traces a traditional Bunun hunting route. It begins with a traditional offering of three shots of rice wine at the entrance before following the narrow Luliao River into mountains and emerging in a secluded valley. Along the way, keep your eyes peeled for animal tracks. Your Bunun guides will be able to tell you all about the local fauna.
As the river current is stronger further up, you'll get to learn Bunun tracing techniques and survival skills that local hunters would use at night. The trace progresses another 1.5 hours into the valley before finishing at a spectacular waterfall.
– Kaiana Bunun Dining and Cultural Workshop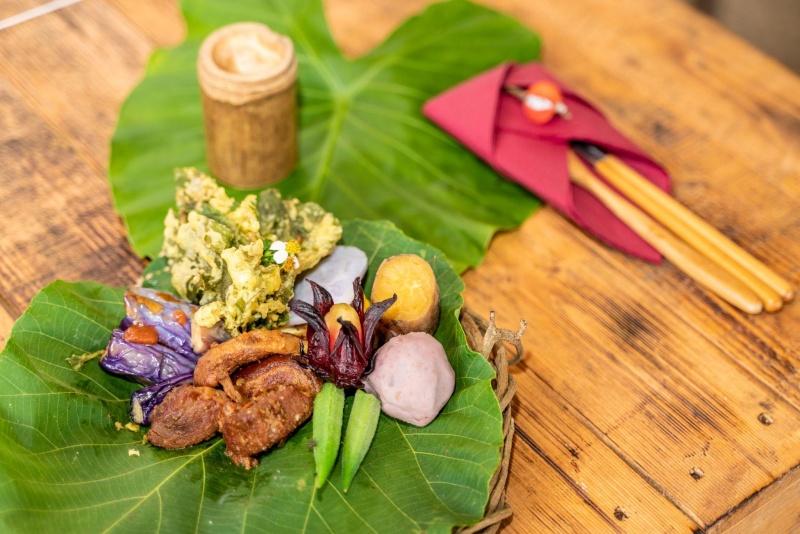 A short drive from Wuling, this workshop was set up to help revive Bunun millet culture after the staple began to disappear from dinner tables. The workshop is a fantastic opportunity to experience authentic Bunun cooking, and process fresh raw millet yourself — by stomping on it!
Additionally, Kaiana is working to preserve local knowledge of other traditional plants. These efforts are headed by the founder's daughter Ibu who is working to revive use of traditional materials like ramie, bamboo, rattan. You can learn all about this research, as well as try out some Bunun crafts yourself, such as making your own paper from mulberry bark.
– Bunun Cultural Museum Guided Tour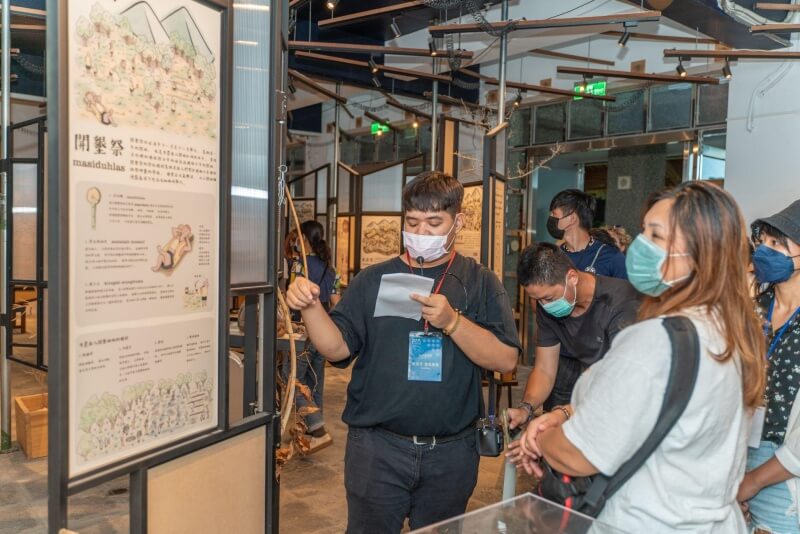 Open for nearly 20 years, this fantastic museum has a variety of exhibitions related to Bunun culture. Its exploration of the Bunun's historic way of life is fascinating to say the least, covering everything from shamanic rituals to the nation's relationship with its traditional lands. The museum also has a number of fascinating temporary exhibits that change yearly.
Millet festivals are one highlight worth seeing. Traditionally, Bunun people spend roughly one third of each year preparing and holding functions for the sacred staple. You'll get to learn all about the millet calendar and how it shaped daily life in Bunun society.
Highway 11
Running north from Taitung City, Highway 11 passes alongside a string of jungled hills, narrow river valleys, and glorious black-sand beaches. You could spend months savoring the slow-paced lifestyle of this beguiling region (we have at least). However, its string of tiny fishing villages and thriving Amis culture are great reasons to stop and explore. Here are a few highlights.
– Stand Up Paddling at Mawuku River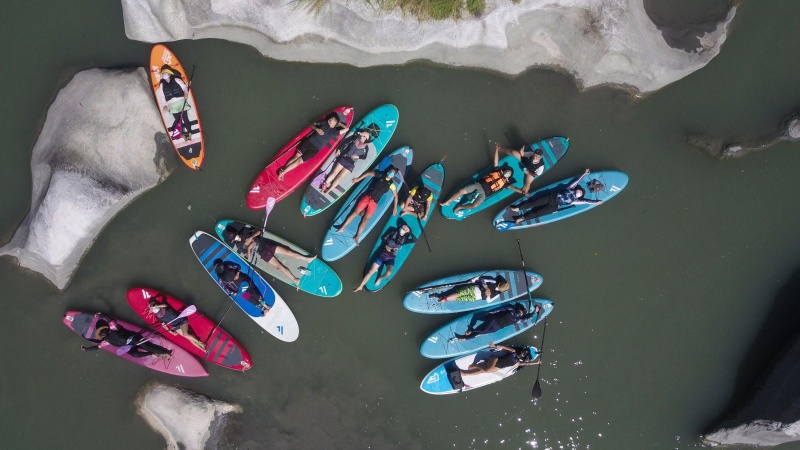 The Mawuku River empties into the Pacific at Donghe Township, flowing through a steeply wooded valley an hour north of Taitung City. As it reaches the ocean, it slows almost to a standstill, making it perfect for laid-back water activities like SUP and rowing.
Setting out from the estuary, guided tours of the river by SUP Daily take you two kilometers up the little river. Passing gorgeous jungle scenery, it takes you up to as far as white rocky area known as "Little Iceland." As the river current is quite gentle, this tour is very easy going, and you're free to sit, kneel, stand or relax on your paddle board.
– Chenggong Township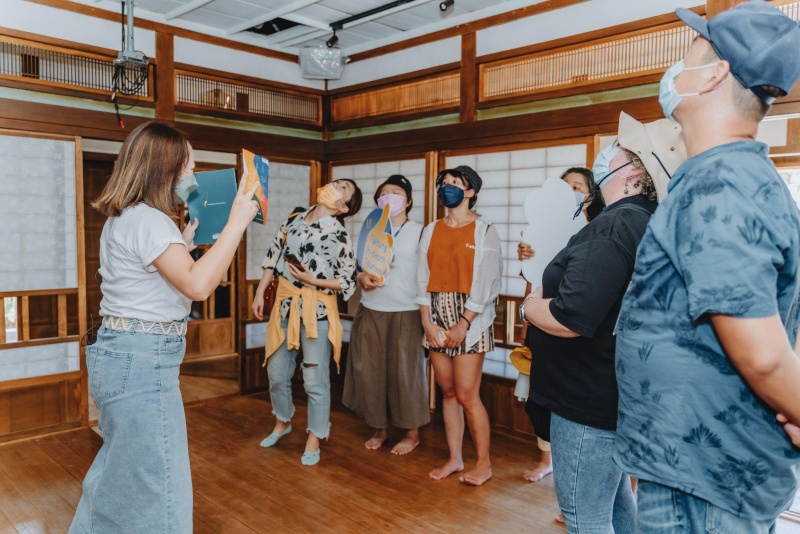 The central hub of Taitung's coastal mountain region, Chenggong is a largely Amis fishing town known for its large harbor — and as a result, excellent seafood. Local fishermen continue to stick to traditional practises here, such as the use of harpoons and dart fish. These are key in landing Chenggong's signature hauls, marlin and mahi-mahi. Watching these catches be brought ashore and auctioned at the local fish market is an experience that is not to be missed.
Chenggong largely developed during the Japanese colonial period, and some interesting remnants of this era survive in the city. One is the former residence of Sugamiya Katsutaro, the chief architect and the fishing port. Located next to Xingang Church, it is the only two-story Japanese traditional building in Eastern Taiwan. Suffering significant typhoon damage, the building underwent renovations in 2019, and it is expected to reopen next year.
– Fushan Fisheries Resources Conservation Area Eco Tour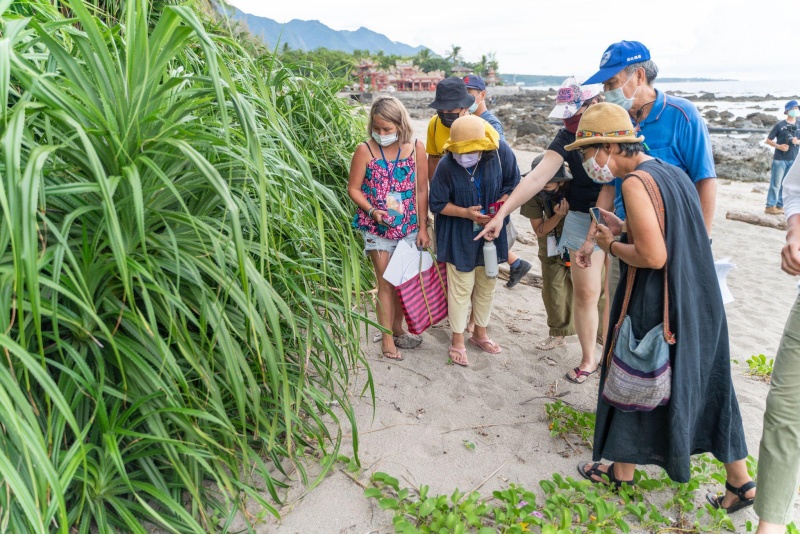 The Fushan Fisheries Resources Conservation Area is an interesting stopover on the drive south from Chenggong to Taitung, located just over from Shanyuan Beach, one of the area's prettiest stretches of sand. It was set up 10 years ago to address overfishing in the area and runs insightful ecological tours. Tag along, and you'll be able to see how the organization has turned the area into a haven of biodiversity, home to fiddler crabs, antlions, and various maritime plants.
South Link
South Link actually refers to the seaside-hugging train line that runs down from Taitung City, reaching as far as Dawu before it cuts inland and west. The ride in and of itself is worth the trip, traversing steep cliffs and offering near constant views of the vast Pacific Ocean. But then again, what's the rush? South Link strings together a handful of picturesque Paiwan indigenous villages, all of which are worth an afternoon of your time. Here's one of our favorites.
– Nantian Village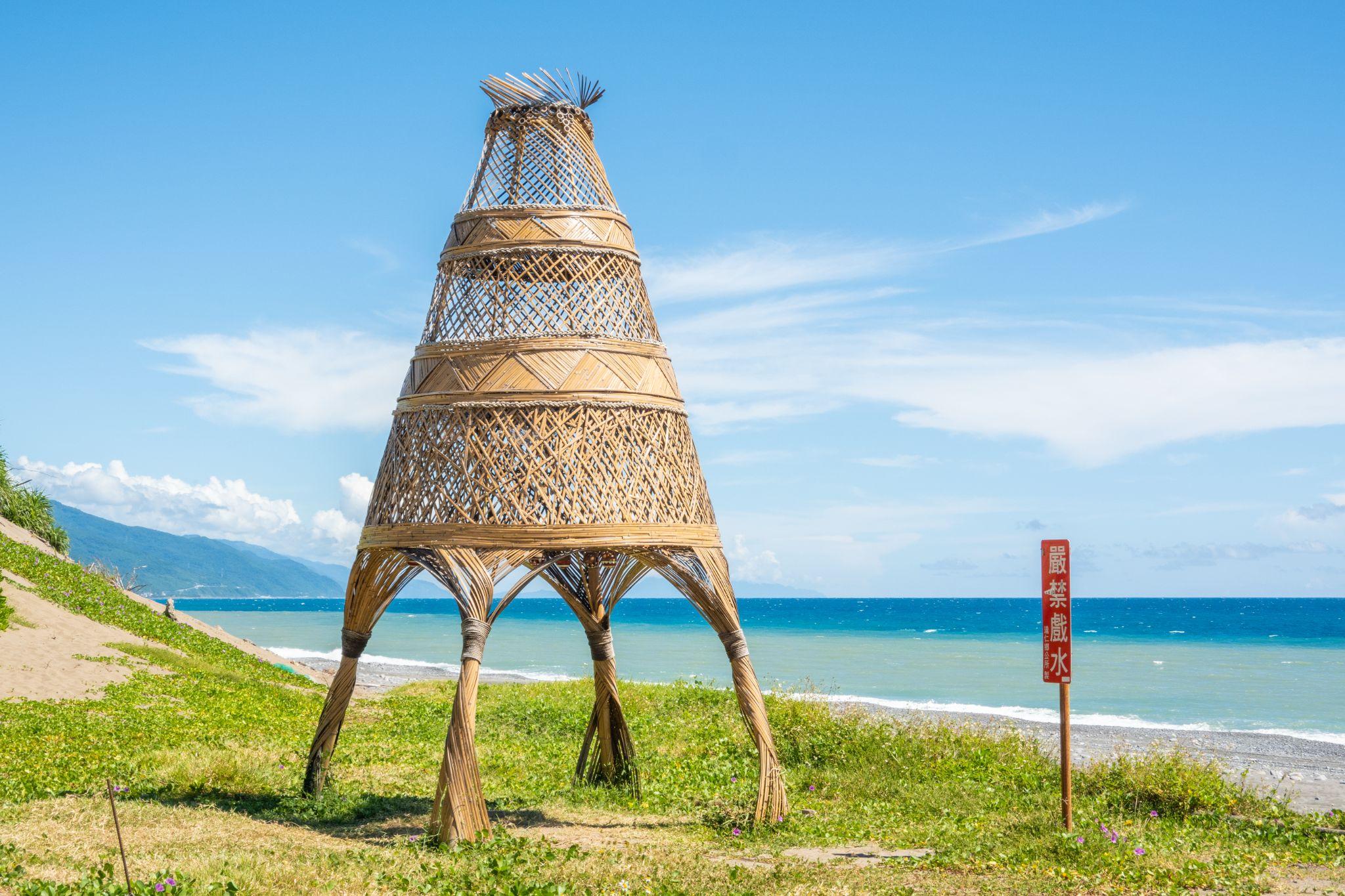 Nantian/Liubetj is the southernmost Paiwan village in Taitung. The present village was developed during the Japanese colonial era. So unfortunately you won't find any of the Paiwan's traditional slate houses here (Head to Chunri for that). That said, Nantian still remains a thriving center of traditional Paiwan culture, with the added appeal of boasting spectacular coastal scenery.
Begin heading down to the beach where you can see some gorgeous woven Paiwan art and enjoy an uninterrupted view right up the southeast coast toward Taitung. Keep your eyes open for Nantian stones, a geological feature unique to the area. Essentially large oval pebbles, they're recognizable for their swirling black-grey patterns. Further down the coast is the entrance to Alanagyi Historical Trail, a must-visit old trail with a spectacular ocean view from Taitung to Pingtung that stretches for around 8 kilometers. You will need a permit to hike Alangyi, which you can apply for from the Pingtung County government (Chinese link).
Written by: Vicky Tseng
Edited by: Seb Morgan
Want to dive deeper into Taitung County?