If you caught the Grammys recently, you'll already know about the Versace dress reveals and Billie Elish's tribute to the Foo-Fighters. But for Taiwanese design, one of the night's real highlights came with the award for Best Recording Package.
The golden gramophone went to duo Li Jheng-han and Yu Wei for their work on Pakelang (八歌浪) a collaborative project by Taiwan's Second Generation Falangao Singing Group and the Chairman Crossover Big Band. 
The cover depicts what appears to be a topographic map of a coastline, with the silhouette of a face rippling out into the water. The album was one of two Taiwanese designs to be nominated for the award, beating out Xiao Qing-yang's (蕭青陽) artwork for the album Zeta, by Hongkonger rock band Soul of Ears.
According to Wind Music, which produced the album, the artwork for Pakelang was inspired by Falangao, an Amis coastal village on Taiwan's east coast.
In fact, the place name, more frequently spelled "Falangaw" or "Valangaw," (馬蘭部落 in Chinese) is both an indigenous term for Taitung City as well as a local Amis indigenous community. That's why if you hold the album up next to a map of Taitung, you'll see immediate similarities between the undulating design and the city's waterfront.
This isn't coincidental. The Second Generation Falangao Singing Group comes from Taitung City, while the choirmaster, Bay Lang, is a member of the Falangaw community.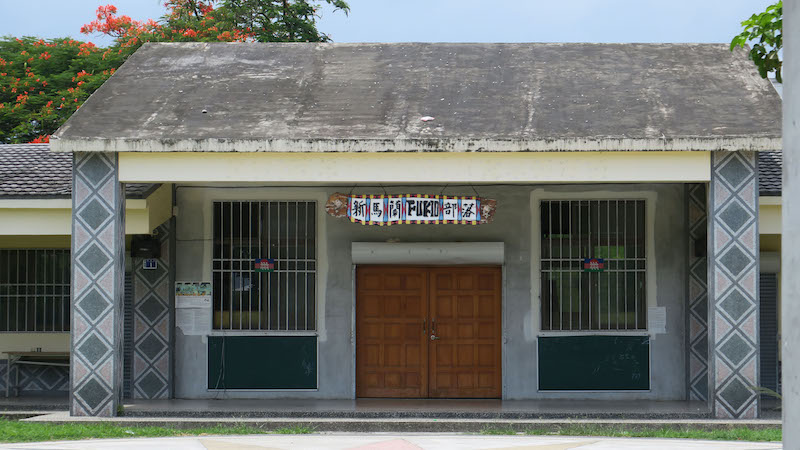 No longer a village per se, the original Falangaw community was swallowed up as Taitung City grew, and slowly faded into the new landscape as outsiders moved into the area. Despite the dispersal, the original residents formed several satellite communities in the surrounding area, which are today collectively known as Greater Falangaw (大馬蘭部落).
Fortunately, many Falangaw songs and cultural traditions survived the displacement. A handful of these appears in Pakelang, which is mostly sung in the Amis language. The album also features a selection of newer arrangements, incorporating traditional Amis singing styles into a number of different genres, including reggae, electronic, rock, and R&B.
The album was the partial creation of the Second Generation Falangao Singing Group's Bay Lang.
Lang is the son of Difang Duana, the Amis singer best known as the singer of "A Drinking Song for the Elders" (老人飲酒歌) which was sampled uncredited by the German Electronica group Enigma for their 1990s hit "Return to Innocence."
"Return to Innocence" reached number one in ten countries internationally and was later played at the opening ceremony of the 1995 Atlanta Olympic Games. Difang filed a lawsuit against Enigma for using his voice without his consent. The courts settled in his favor.
Like Difang's work, Pakelang draws on the Taitung Amis' rich musical heritage, featuring the voices of several tribal elders. Though the frail health of some singers meant that production on the album had to be delayed several times, Bay told Blow Magazine that he wanted Pakelang listeners to experience authentic Amis singing. "There's nothing quite like indigenous Taiwanese music," he said. "It's one of a kind."
Read more