Author Richard Williams
Photographer Samil Kuo, Taiwan Scene, Yenyi Lin
Comics Picture LINE WEBTOON
Taipei's northern suburb of Beitou (北投) has always conjured up a certain type of mysticism. Here, at the bottom of an active volcano range, fumaroles bubble and spurt sulfur smoke into the air. Rivers run hot with geothermal waters, and lakes steam throughout the year. Backed by the verdant peaks of Yangmingshan National Park, the neighborhood is one of the most naturally beautiful spots in the capital.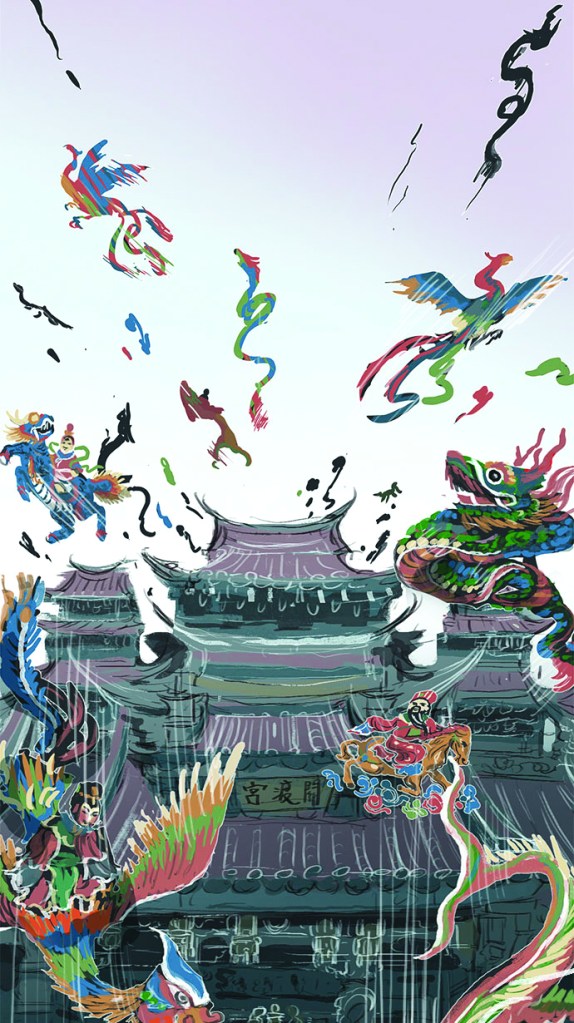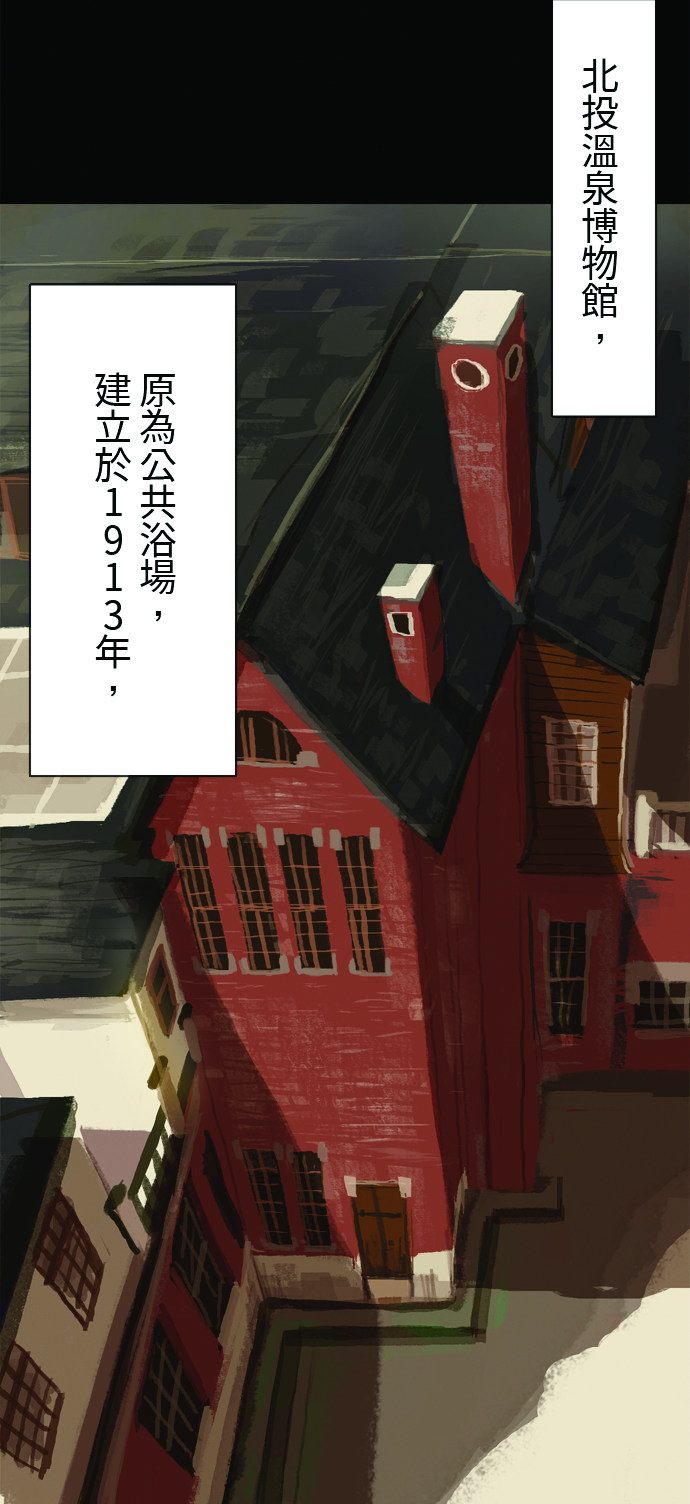 It is no surprise that Beitou's cultural history is as long and storied as that of the country itself. The Ketagalan indigenous people lived in this luscious valley long before the Chinese, Europeans, and Japanese colonized the island. The original inhabitants of the land called this area ki-pataw — meaning witch or shaman. They believed that mystic and magical people lived among the hot springs and sulfurous fumes.
Birth of an Artwork
It is here in Beitou — among the intense spirituality, raw natural beauty, and rich cultural history — that comic book artist Jeffrey Chien (簡士頡) grew up. His debut serial online comic series takes its name from the old indigenous name of his neighborhood (though with a slightly different spelling): Pataauw: The Witches of Beitou. The series cemented Chien as a leader among the new wave of comic book artists in Taiwan — blending local histories and mythologies with 21st-century Taipei life.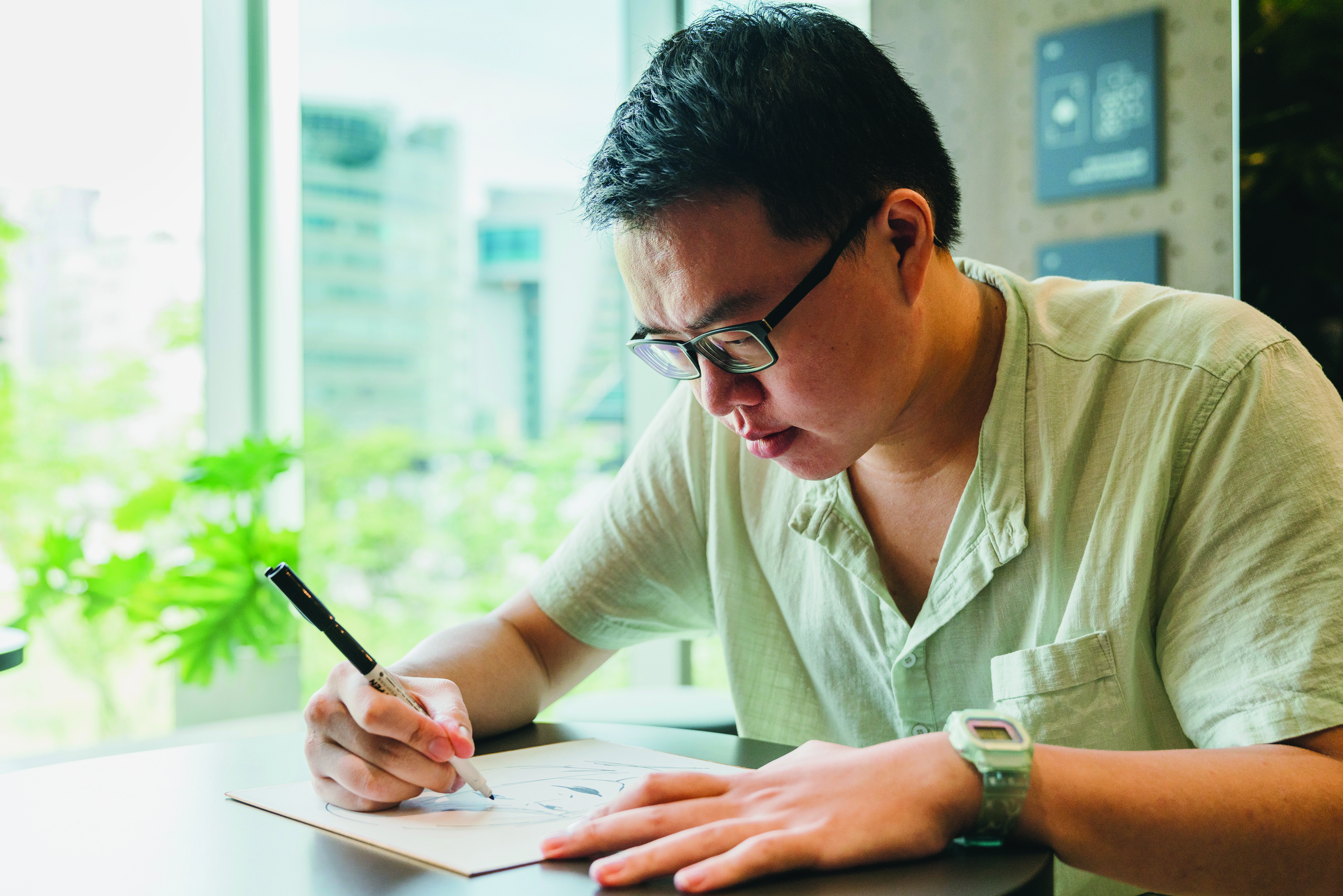 Chien sketches the lives of eight young women. Ordinary, urban ladies on the one hand, but mysterious, mystical, and magical on the other hand. "I integrated contemporary scenes and the daily urban life of Taipei. I'm happier when I'm painting modern life," explains Chien. "The witches' characters are magical, fashionable, fiercely personable, and they all have their own interests and personalities."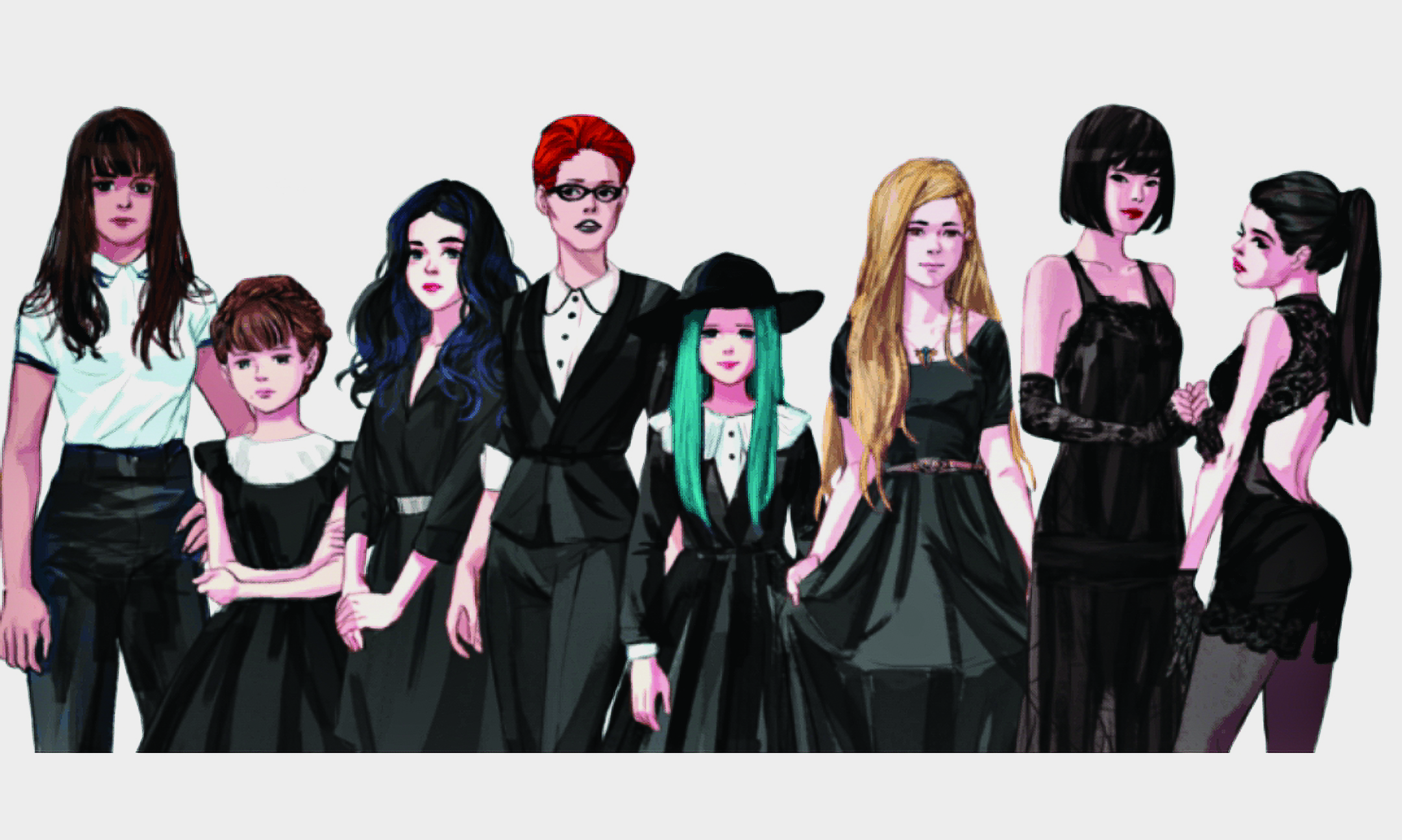 Going about their everyday lives — working in shops, as models, in offices — the witches struggle to keep their secret talents out of the public eye. Pataauw is a story of coming to terms with a complicated history and identity in the country's greatest metropolis.
Revealing History
As the name suggests, Chien's debut work was rooted in the history of his neighborhood. A history that for him was hiding in plain sight. "Actually, finding the information about the past in the neighborhood can be difficult, but I hope to draw readers in so that they can see the history," says Chien.
The comic book artist first learned about the area's rich history from his family, and this formed some of the plot lines of his work. From his mother, he found out about the legends of witches in the area. And from his grandmother, he also discovered the White Group — a secret collection of Japanese military advisors to the Chinese Nationalists when they took control of Taiwan.
In these elements of Taiwan's history, Chien had found the major forces for good and evil that would shape his comic book world. In his stories, the witches battle to save their homeland from real estate development, and the developers are assisted by the historical White Group. "I didn't know everything yet, but it struck me that this would be suitable for a comic book story," he says.
Drawing Inspiration from History,
Culture and Landmarks
As Chien started researching and forming his work, he visited Beitou's landmark historical venues. In 2015, he visited an art exhibition at the Ketagalan Culture Center (凱達格蘭文化館) — a place for indigenous history in Beitou — featuring artist Chiu Ruo-long (邱若龍), who also worked as the consultant on the movie Warriors of the Rainbow: Seediq Bale. The most expensive movie made in Taiwan at the time, Seediq Bale depicts the deadly battle between indigenous Taiwanese and Japanese colonialists in 1930. At the exhibition, Chien learned more about the local Ketagalan female shamans and how they were depicted by different artists. He also references a number of other indigenous beliefs, traditions, and depictions in his work.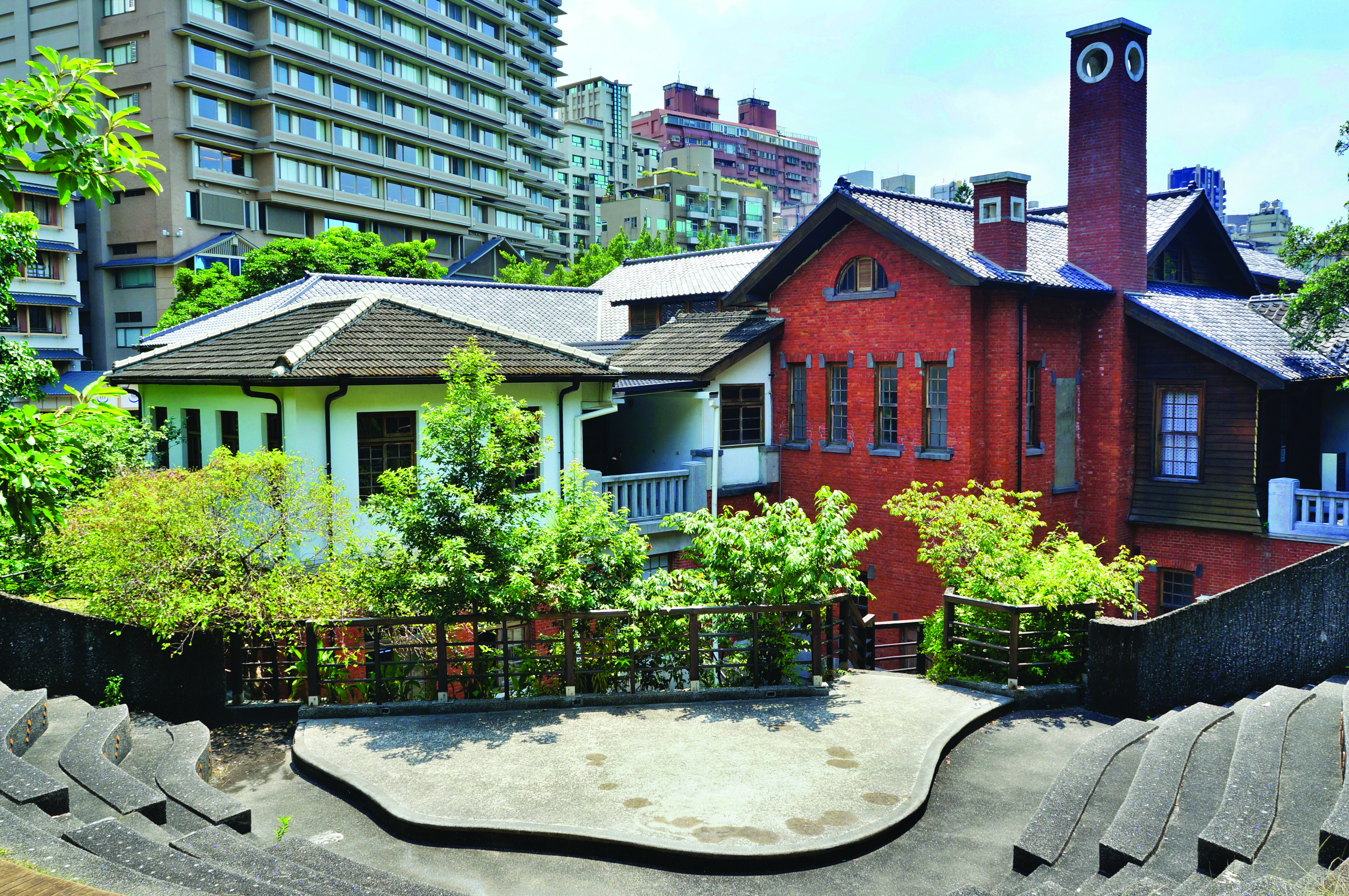 The culture center — which is located just opposite the neighborhood's main tourist hub, Beitou Park (北投公園) — is depicted in Chien's comics. The story centered on Thermal Valley (地熱谷), an area with year-round geothermal activity. Other Beitou landmarks from past to present also crop up in Chien's work, such as ancient indigenous sacrificial relics still found on the neighborhood's nearby Qixingshan (七星山, Mt. Qixing) and Beitou Hot Spring Museum (北投溫泉博物館), which was restored from a Japanese public bathhouse. All of these form the background to the protagonists' quest. But, according to Chien, not all readers knew that the buildings and structures he depicted existed in real life. "The great thing about using Beitou as the background to my work is that fans of the comic book will then come to Beitou themselves to look around," says Chien. "They have the feeling they are walking around an amusement park."
Shaping Characters with
Independent Women in the Reality
While Beitou and its many overlapping histories provide a fitting backdrop to Chien's tales, it is the power and vividness of his characters that have grasped and inspired readers. Chien says he was informed by the strong females, classmates, teachers, and contemporaries that have filled his life. Even an experience at Beitou Hot Spring Museum informed some of his depictions.
When Chien visited the collection, he wanted to take photos even though it was forbidden. He found the middle-aged volunteer women (often affectionately called "aunties" in Taiwan) at the museum whispering to one another through lapel mics — much like secret agents. "This image made me realize that I can bring so many small things and interesting people in Taipei, such as those feisty aunties, into the comics," says Chien.
Chien was also inspired by another feisty aunty and a staple Taipei type — his stylish and liberated grandma. "After retirement, she began to live a very fashionable life. She would go out and socialize all day long," says Chien. For him, it turned the idea of a stolid urban grandma on its head. Women in Taipei, whatever the age, can have a rich personal life, and don't need to feel weighed down by traditional images or expectations.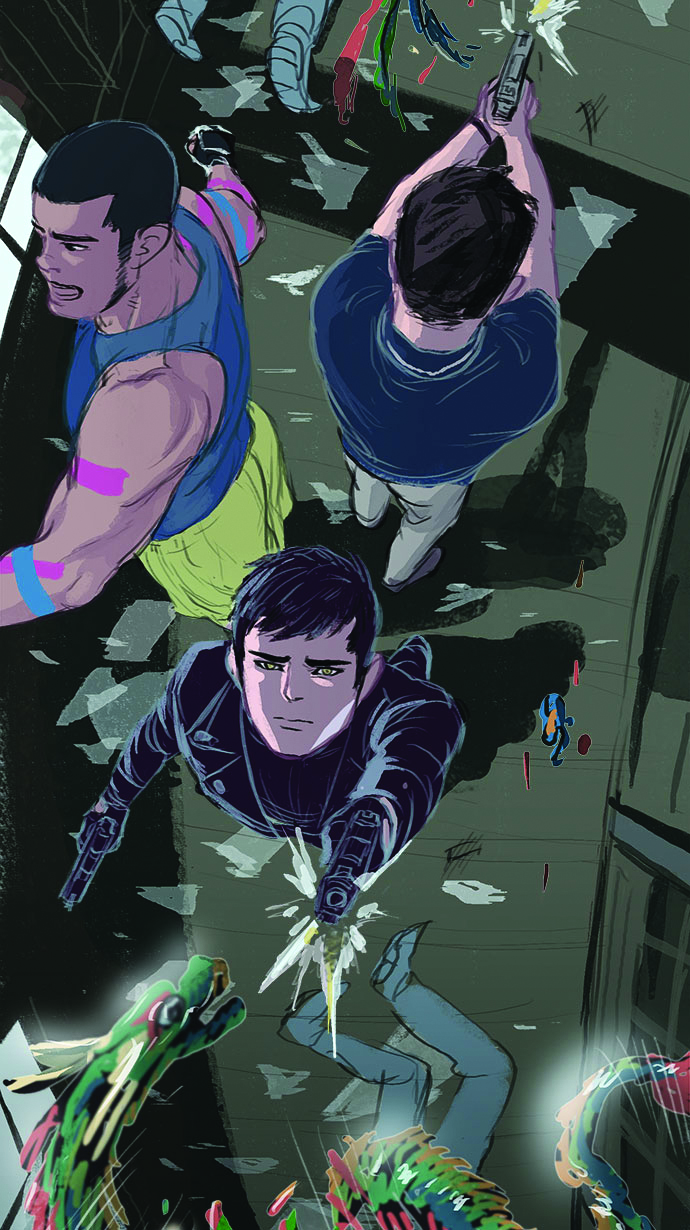 But the comics also present the stress and strain of modern urban life — the way in which friendships, relationships, and people in general come and go. Living in a part of Beitou and Tianmu (天母) known for their international residents, Chien found many of his classmates would disappear over the summer as transferring schools is always normal for international students. It impacted how he depicts the witches' unity. "In the comics, the witches have known each other for a long time, but their relationship is not close — I think it reflects a lot of people's experiences in Taipei," explains Chien.
A Comic Fan's Exploration of Taipei
Chien is now working on the third series of the Pataauw comic books, and walking around the city often helps him relax under high pressure. "Taipei Fine Arts Museum (台北市立美術館) is a sensation for people who enjoy modern exhibitions," he shares. "And if you like historical sites, Dadaocheng (大稻埕) is the place to go." While the former is the hub of contemporary art in Taipei, the latter was a trading port that brought prosperity to Taipei and has become the setting of many comics such as Spirit in the Sky (凌空之魂) and Umwelt (環世界), created by Daisuke Igarashi (五十嵐大介), whom Chien admires as a comic fan and an artist.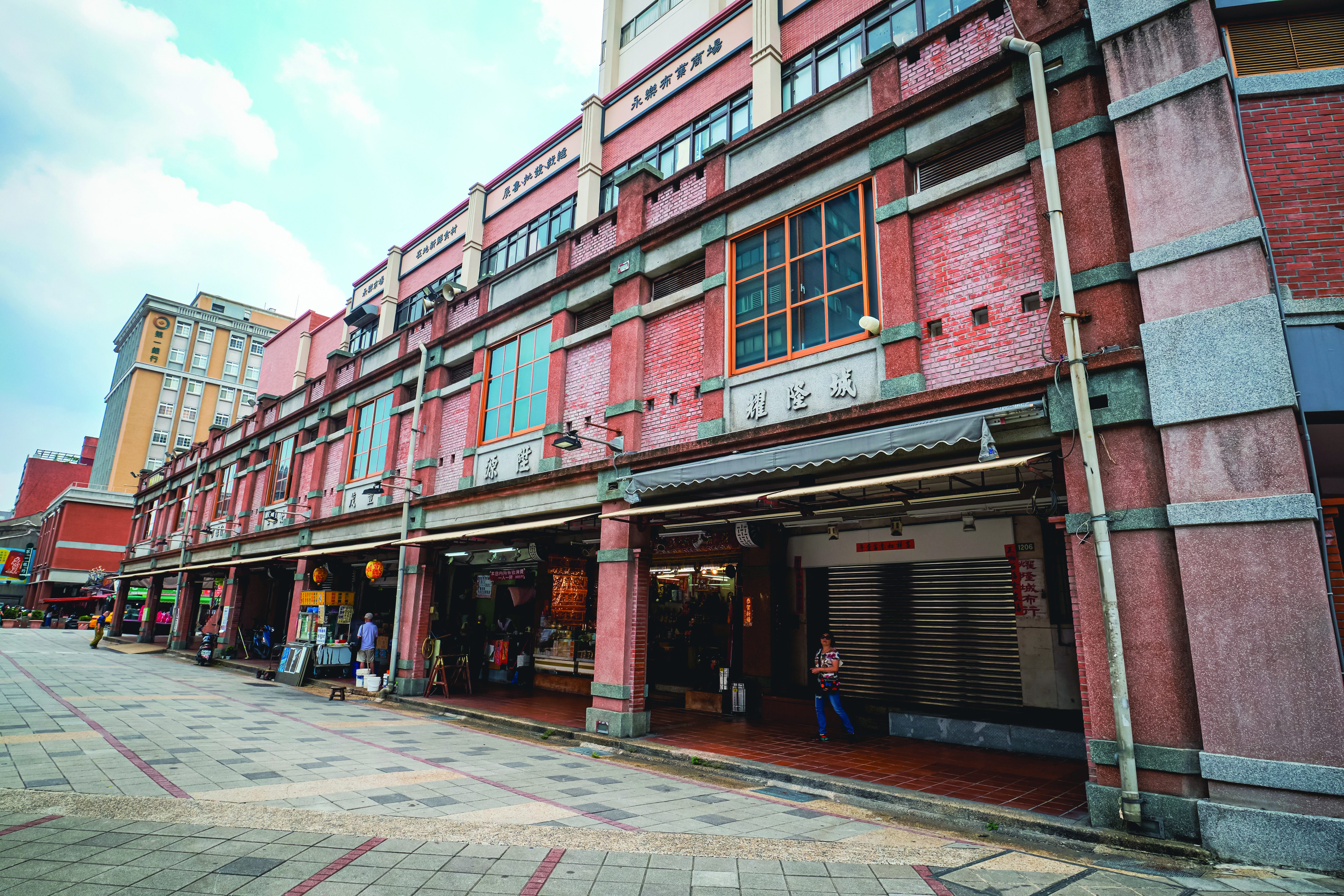 In his drawings and stories, Chien hopes to share the realities of the city's neighborhoods — the intertwined and unraveling histories and personal experiences. Getting out and experiencing those historical landmarks in Taipei is the most simple way to know the city. "It would be a pity if these places were important to our history, but there was only a stone monument left," he says, "I hope to be able to draw how people living in Taipei feel. That's different than a one-day sightseeing trip."
This article is reproduced under the permission of TAIPEI. Original content can be found on the website of Taipei Travel Net (www.travel.taipei/en).
Art in Taiwan: