Author & Photographer Chloe Chows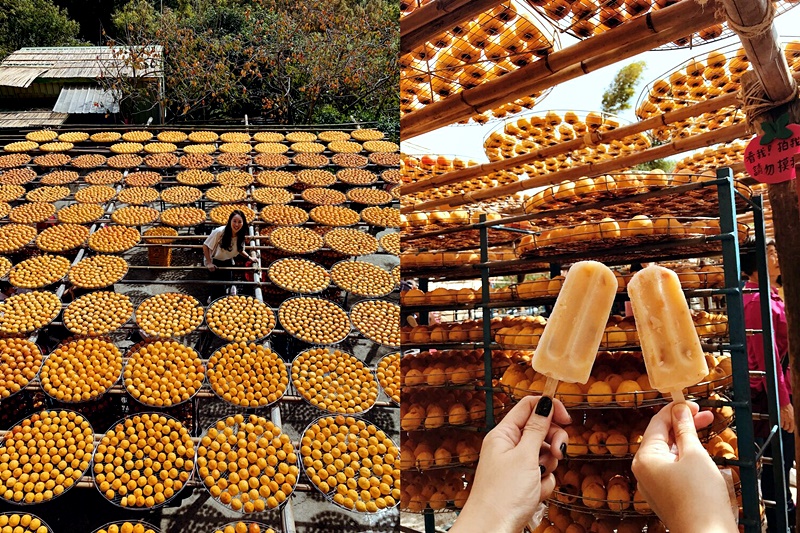 Hsinchu is a city on the western coast of Taiwan and is also known as the "Windy City". We were blown around on the streets by the incredibly powerful wind, the nickname was no joke. But first things first – off to visit a beautiful little persimmon farm on the outskirts of the city!
Address
Wei Wei Jia Persimmon Farm 味衛佳柿餅教育農園
305新竹縣新埔鎮旱坑路一段283巷53號
No. 53號, Lane 283, Section 1, Hankeng Road, Xinpu Township, Hsinchu County, 305
Check their website for daily visiting hours!
I had previously discovered this beautiful persimmon farm a few years back due to a friend who visited with her family. It was a gorgeous farm full of drying persimmons and we were lucky enough to hear live music and enjoy an incredibly delicious persimmon popsicle in the heat (it was like 80+ degrees Fahrenheit!). I went with my two friends Lucie and Rachel, and we decided to jump on a 台鐵 TRA train to Zhubei (instead of Hsinchu) which was a more convenient stop to get to the farm.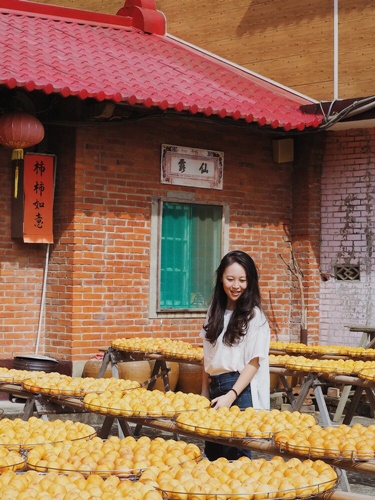 How to get there
From Taipei: take the train to Zhubei (1 hr – 1.5 hrs) or the HSR to Hsinchu (30 minutes) and take bus number 5619 which will pick up at Tianhou Temple and drop you off at 2nd Market. From here it's about a 20 minute walk to the farm, which can be shortened if you'd rather take a taxi. It's a beautiful walk though, and we stumbled upon cute persimmon-themed art in anticipation of our destination!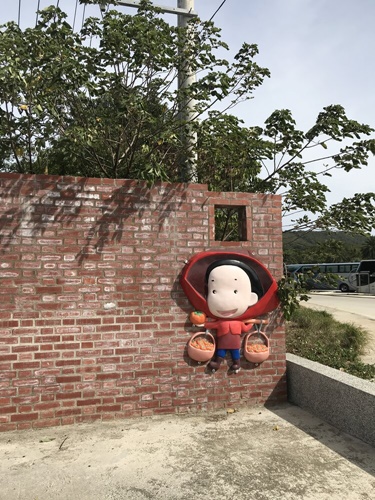 What to do when you arrive
It's totally free to enter! We enjoyed taking pictures of the persimmons and trying dried persimmon snacks. It's mainly a picturesque spot, so don't expect any activities or restaurants nearby. But I would recommend taking at least a half day to explore the grounds and to take as many pictures as your heart desires. If possible, go on a weekday – we went on a Monday and it was still crazy crowded with aunties taking pictures and touching the persimmons despite the "do not touch" signs everywhere!
Absolutely loved the persimmon popsicles filled with pieces of persimmon and the roselle (young hibiscus) tea that they sold at the farm – definitely try these if you're stopping by!
Here are a few of my favorite photos below – the photos of me were taken by my good friend Rachel 🙂 Hope you get a chance to check out this persimmon farm in the future – if you do, let me know!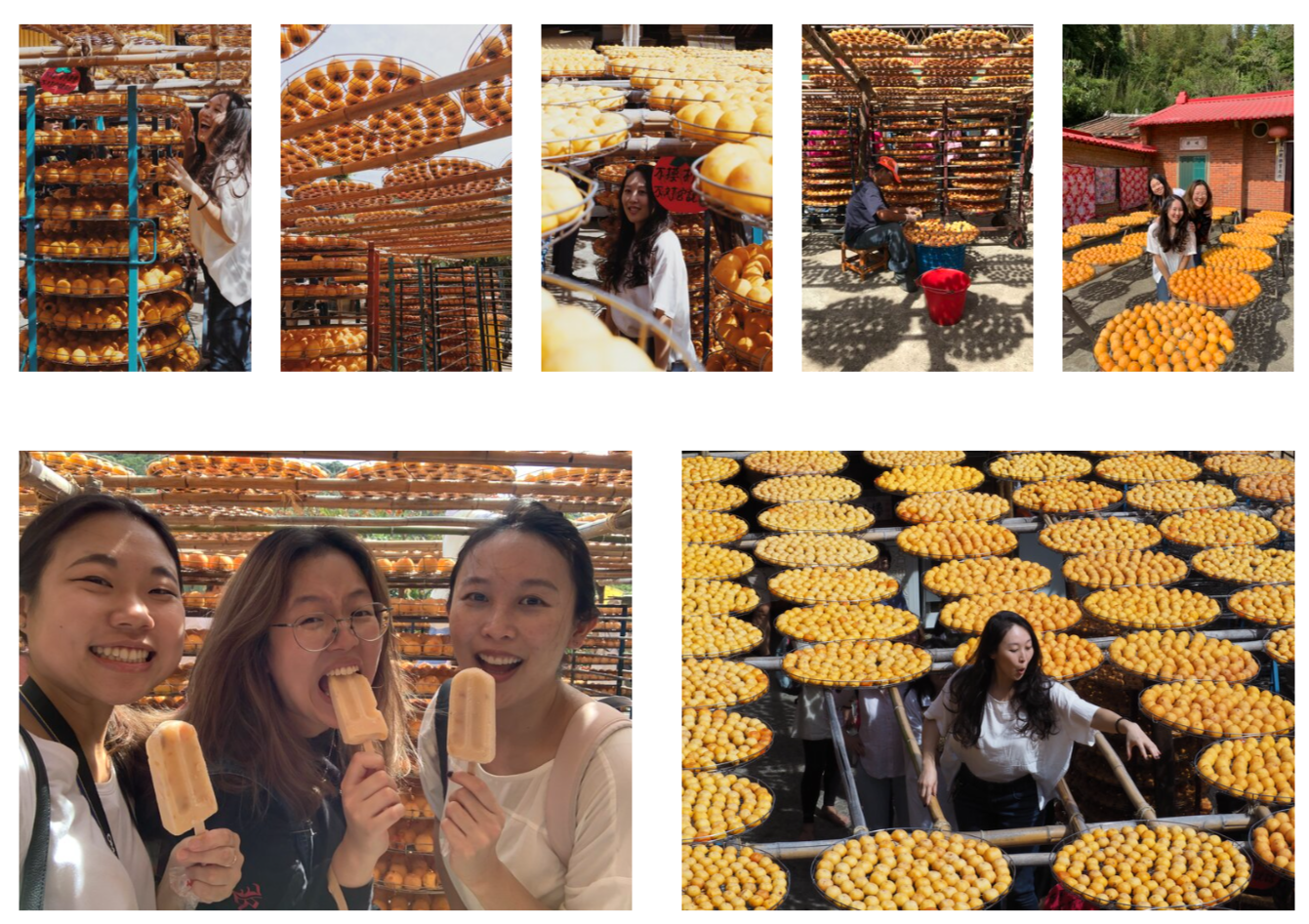 Chloe Chows
Chloe is now working as a PR Coordinator and video journalist for Atayal – Indigenous Bridges, a non-profit group that is working to build bridges and to tell the stories of Taiwanese indigenous tribes. And her blog is named after her wonderful Grandma Dorothy whose maiden name is Chow and hails from Oakland, California.
This article is reproduced under the permission of Chloe Chows.
Hsinchu, Persimmons and Mountains: