Author Wendy Ng
Taipei is more than a gateway to explore Taiwan as the dynamic metropolis offers diverse experiences. You can immerse in the city's culture and history while enjoying the modern and energetic vibes pulsing through Taipei. We've curated a budget-friendly guide for you to experience a different side of the city–the best-kept secrets of Taipei–with less than $100 USD a day.
Morning: Temples and Markets – Journey into Taipei's past in Wanhua
Start your day by diving into Taipei's history at the colorful Wanhua District(萬華區). The birthplace of Taipei, Wanhua, also called "Bangka" and "Manka" or "Monga" by the early residents, was the commercial center of the city. Spend your morning exploring Wanhua's local treasures–temples, traditional shopping streets, and local snacks.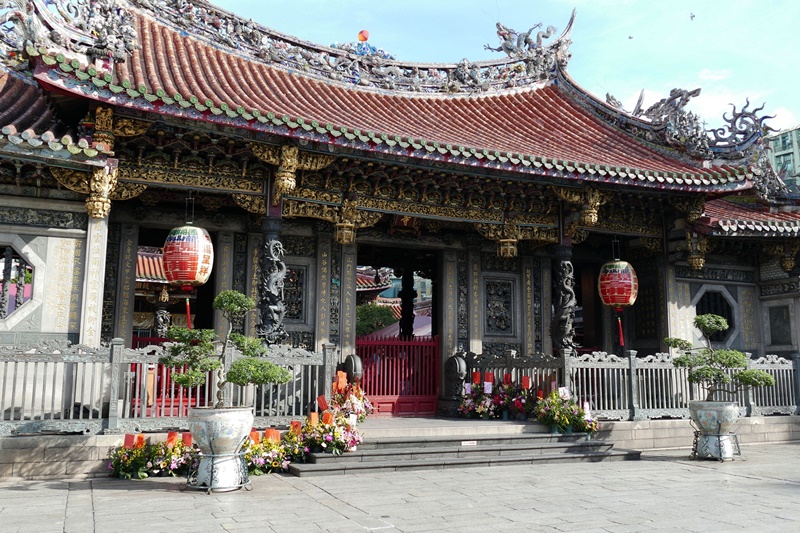 First stop of the morning is the Longshan Temple(龍山寺), the "Dragon Mountain" is an important places of worship for the locals. You can observe how the locals pray and their daily rituals while being surrounded by magnificent architecture and sculptures. Check out other temples in the area like the Qingshui Temple(清水祖師) that's decorated with cultural relics and Bangka Qingshan Temple(艋舺青山宮), which is known as its annual Qingshan King Festival. (Read more: The Qingshan King Rituals of Bangka)
Next, walk over to the Herbal Lane(青草巷), a traditional shopping street filled with old school shops selling medicinal herbs, to take in the sight and smells and even try a cup of herbal tea. Have your breakfast at Xinfu Market(新富市場) or Dongsanshui Street Market (東三水街市場), along the busy Sanshui street. The must-try breakfast items include Ah Po Glutinous Rice(阿婆油飯) and Da Fond Fishball(艋舺大豐魚丸店).
With fueling yourself with food, explore more of Xinfu Market that used to be the Shintomicho Food and Sundries Market–one of the earliest modern public markets constructed during the Japanese era. This unique horseshoe-shaped building has been conserved and it's now renamed as U-mkt, a hip cultural center.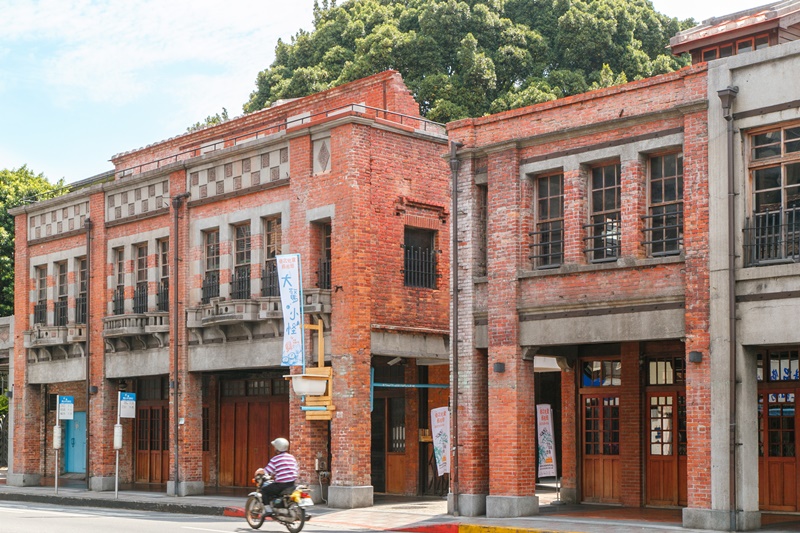 Continue your tour of Wanhua at Bopiliao Historic Block(剝皮寮歷史街區), a nostalgic area lined with well-preserved traditional buildings. Another interesting spot is Nishi Honganji Square(西本願寺廣場). The Nishi Honganji Temple was built during the Japanese colonial period and used to stand here. Today, you can see the relics of the building like the Nishi Honganji Bell Tower(西本願寺鐘樓), Jushin Assembly Hall(樹心會館), and Abbot's Residence(輪番所).
Afternoon: Creative and green spaces – Soak in Taipei's contemporary vibes in Xinyi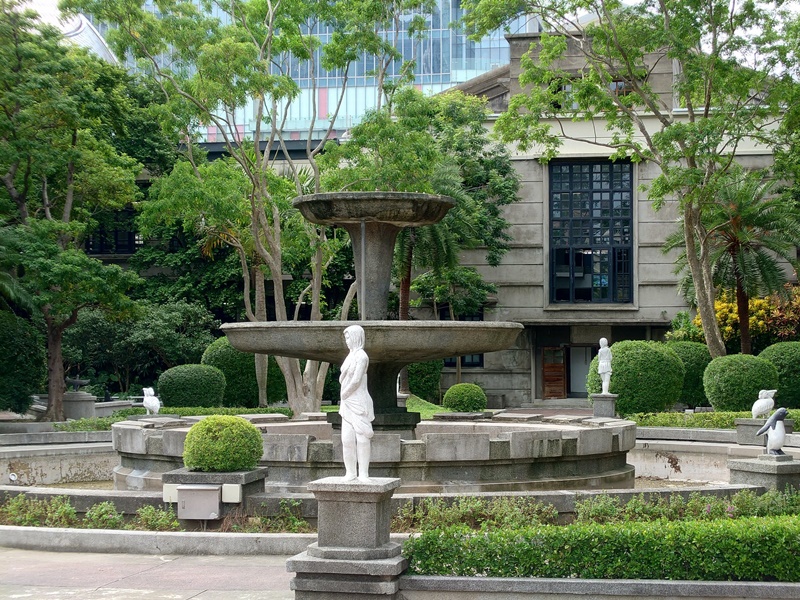 Spend your afternoon in the Xinyi area, the newer part of Taipei with skyscrapers. Head to the Songshan Cultural and Creative Park(松山文創園區), a former tobacco factory that has been converted artistically into a creative space to foster creativity and innovation. Wander through shops that sell exclusive "made in Taiwan" products and take a break from the city's urban landscape by walking around the park's lush garden and ecologically landscaped pool. Songshan Cultural and Creative is one of the key exhibition areas for the 2023 Taiwan Lantern Festival that'll take place from 5 to 19 February. (Read more: After 23 years, home at last! The Taiwan Lantern Festival in Taipei).
Your next stop is the Eslite Spectrum Songyan Store(誠品書店松菸店). This lifestyle store is housed in a gorgeous building designed by the Japanese architect Toyo Ito and it's a hub for book lovers. Other than an impressive collection of books, the store is filled with a wide range of shops offering fashion, lifestyle products, household essentials, and charming cafes too. If you're a fan of Eslite aesthetics, you can check into the Eslite Hotel(誠品行旅)that's in the same building.
For your lunch break, get a table at one of the Din Tai Fung 鼎泰豐 outlets in Xinyi(信義區) and try their famous best xiao long baos(小籠包). This popular Chinese restaurant chain has its humbling beginning in Taiwan so a food trip here is a must-do when you're in Taipei.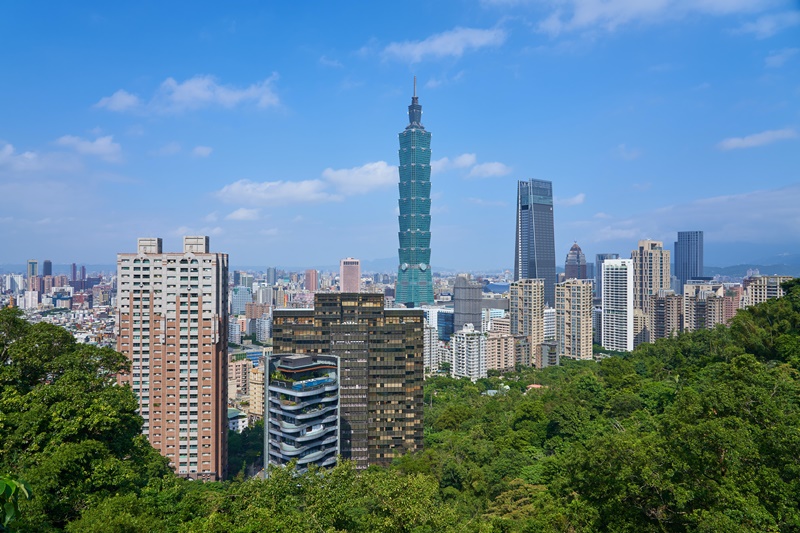 After working out your stomach, enjoy a scenic workout by taking a leisurely walk up the Elephant Mountain(象山). Also called Xiangshan, this mountain is a popular hiking spot in the city. The short hike takes about 1.5 hours and late afternoon on a weekday is a good time to visit to avoid crowds and enjoy a stunning view of Taipei 101 during sunset.
Evening: Nostalgic streets and charming buildings – Savor Taipei's vibrant Dadaocheng and night market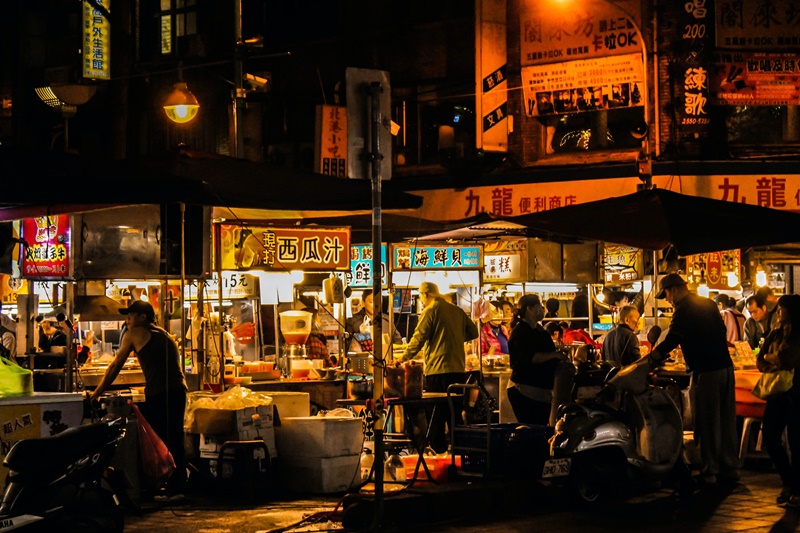 As night falls, slow down in Dadaocheng(大稻埕), one of the oldest districts of Taipei. Be transported back in time as you explore a variety of "east meets west" buildings that showcase Taipei's vibrant history. Dadaocheng was a prominent trading port in the 19th century and it attracted international traders to the city.
Considered the oldest street in Taipei, Dihua Street(迪化街) is the heart of Dadaocheng as it used to be a major commercial street and it's lined with tea shops as tea export was a key industry. Learn more about the history of the tea trade by visiting Sin Hong Choon Tea Museum(新芳春茶行), one of the largest tea manufacturers during its heydays, and the ASW Tea House(屈臣氏大藥房), an iconic western style building where Taiwan's first western pharmacy was established. (Read more: 15 Suggestions for a day in Dadaocheng)
Dihua Street is very lively during the Lunar New Year as locals crowd the traditional shops to buy festive food for the new year's celebrations. If you're lucky to visit during this period, join the locals at Dihua Street and visit the temples in the area like Xiahai City God Temple (霞海城隍廟) and Cisheng Temple(大稻埕慈聖宮天上聖母).
End your night in Taipei at Ningxia Night Market 寧夏夜市, one of the top night markets in the city where locals flock to. You're in for a gastronomic treat as the night offers a dazzling selection of Taiwanese street food. Save space in your stomach for the Michelin Guide Gourmand recommended dishes: Fang Chia Shredded Chicken Rice(方家雞肉飯), Liu Yu Zi's Fried Taro Balls(劉芋仔蛋黃芋餅), and Rong's Pork Liver(豬肝榮仔). (Read more: A Guide to Taipei's Michelin-Worthy Night Markets)
The best part of this itinerary is you can enjoy the best-kept secrets of Taipei without spending much. All the top recommended places in Taipei–the Wanhua, Xinyi, and Dadaocheng areas are free to visit. You just have to budget for transportation (get an Easycard for your metro rides), eating, and shopping.
Wendy Ng
Wendy is a content creator who writes about her travel experiences to escape from her city life in Singapore. Her writing journey started when she had the once-in-lifetime opportunity to live and teach in Okinawa and circumvent the world with Peace Boat. A compulsive-obsessive traveler and culture enthusiast, she believes that when we know more, we travel better.
More Tips to Travel in Taipei: