Author June Howell
Photographer Department of Tourism in Taoyuan City
To enhance Taoyuan's hospitality industry's competitiveness, the Taoyuan City Government's Department of Tourism has introduced the "Best Taoyuan Stay" campaign. This year's ratings encompass three main categories: "Global Spotlight," "Beyond Excellence," and "B&B," providing travelers with the flexibility to select accommodations that align with their preferences. These lodgings not only offer affordable rates but also ensure high-quality experiences. On average, room prices are more than a thousand New Taiwan Dollars (roughly US$30) cheaper than those in Taipei. Furthermore, the accessibility of the High-Speed Rail (HSR) and the Taoyuan Airport MRT system positions Taoyuan as an ideal lodging destination.
The 52 winners selected by the Best Taoyuan Stay campaign are all unique in their own way. Below are some of Chou Poyin (周柏吟), Director of the Department of Tourism in Taoyuan City(桃園市觀光旅遊局)'s personal recommendations:
Novotel Taipei Taoyuan International Airport(台北諾富特華航桃園機場飯店) presents an aviation-themed design, allowing guests to savor the scenic views of aircraft taking off and landing right from the hotel.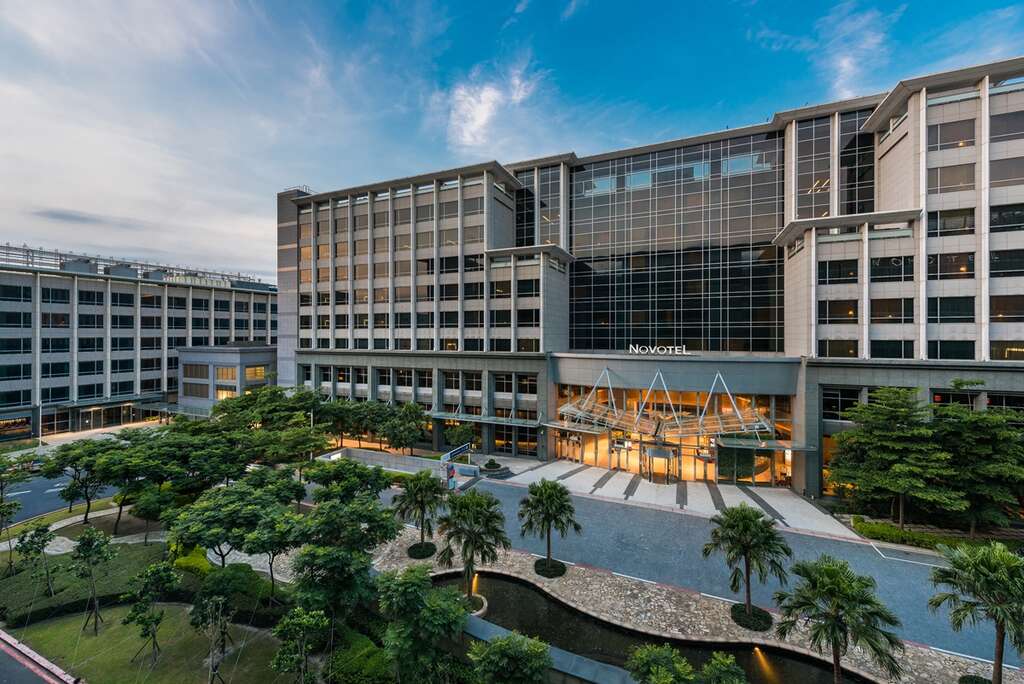 COZZI Blu Taoyuan(和逸飯店桃園青埔館), nestled beside X-Park Aquarium, immerses visitors in an aquatic wonderland, complete with smart penguin robots for an unforgettable interactive experience.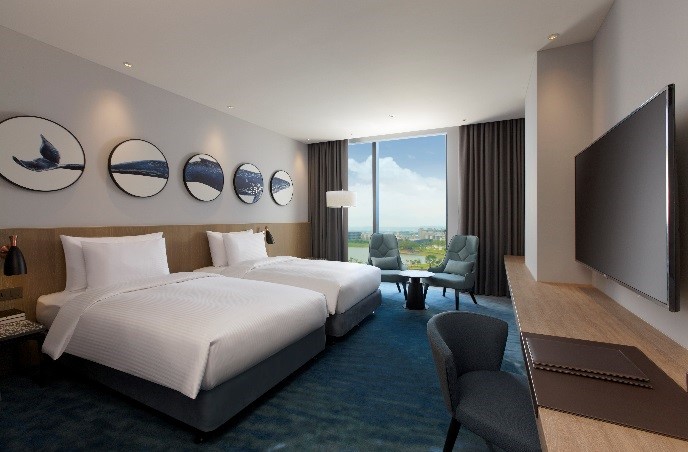 Sheraton Taoyuan Hotel(桃園喜來登酒店) stands out for its diverse dining options and dreamy crystal chapel, making it a top choice for weddings and photoshoots.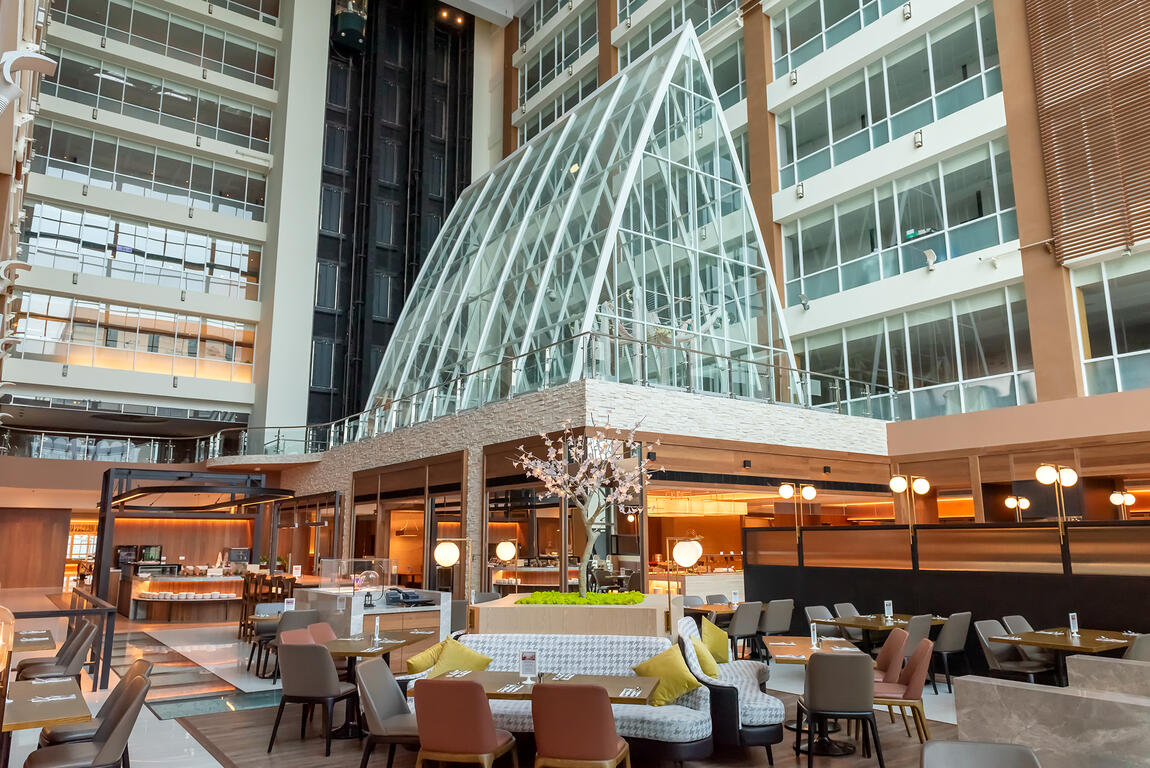 Southern Garden Hotels and Resorts(南方莊園渡假飯店), centrally located in Zhongli city, offers a wealth of amenities, including mini race cars and a swimming pool.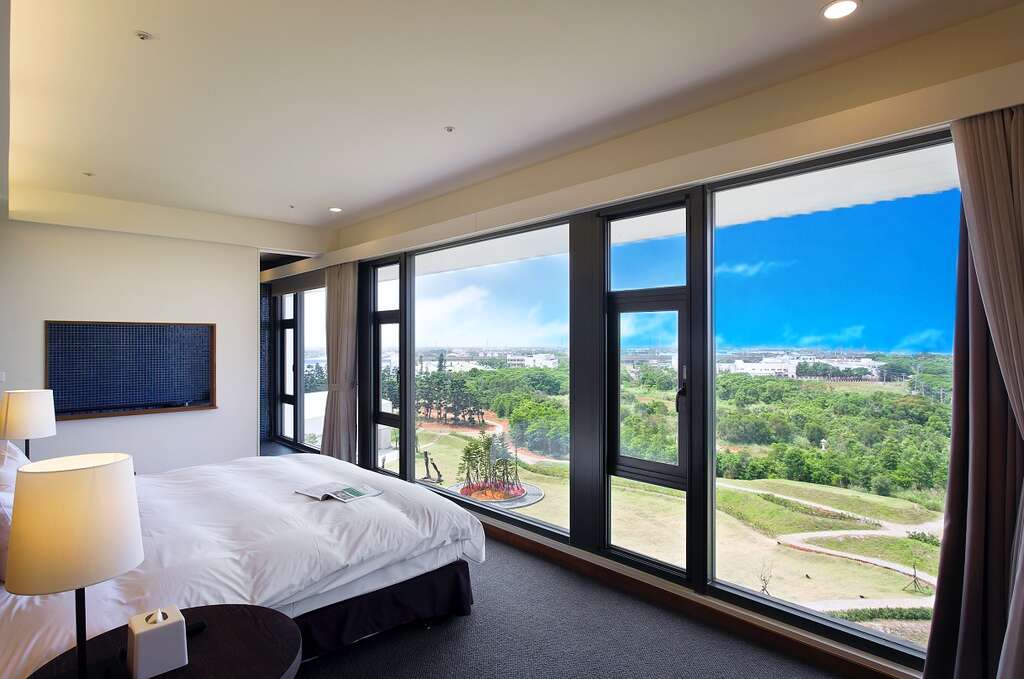 Fame Hall Garden Hotel(名人堂花園大飯店), home to a baseball-themed Hall of Fame and an exciting Snoopy collaboration, caters to families and young ones.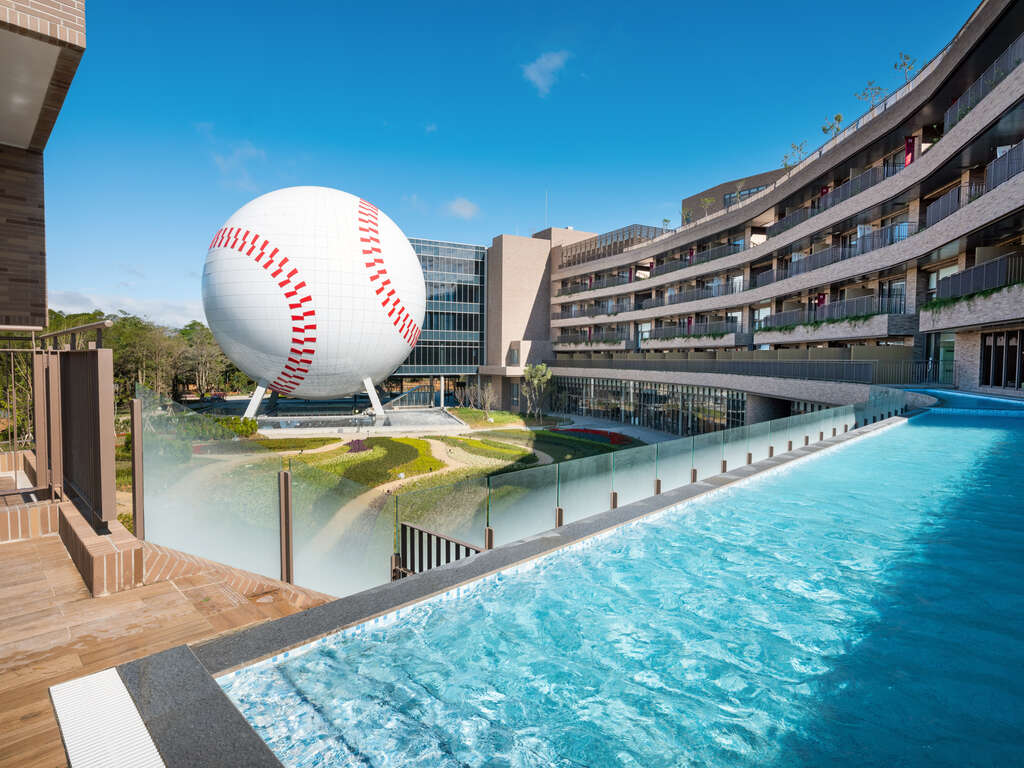 The Westin Tashee Resort Taoyuan (桃園大溪笠復威斯汀度假酒店) combines historical and cultural tours along Daxi Old Street with facilities designed for children's entertainment.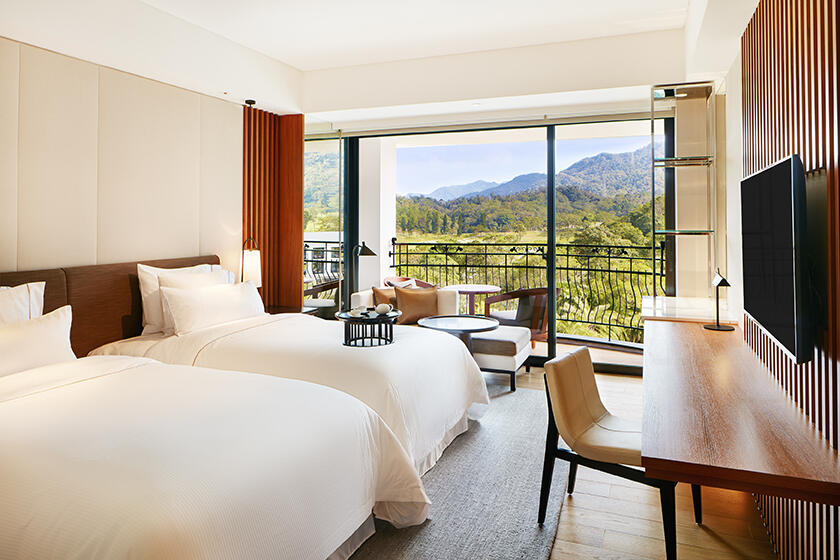 Secret Real 41(秘境四一民宿), positioned along the enchanting Daxi Old Street(大溪老街), provides unique perspectives of the charming Daxi Old Town.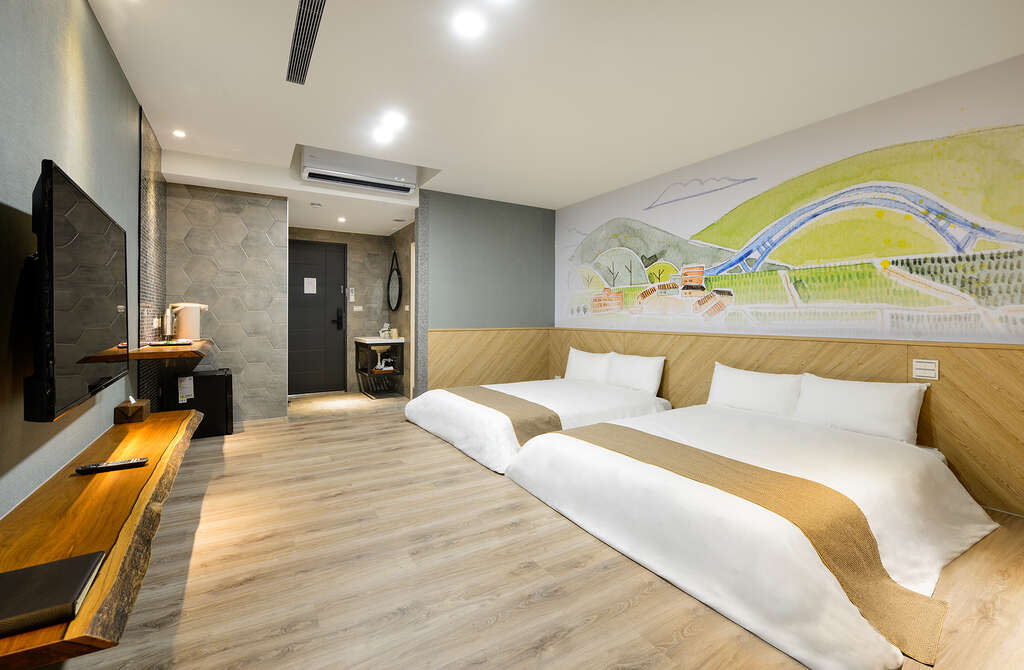 Prado boasts(普拉多山丘假期) a charming small garden, where guests can lodge, dine, and relish afternoon tea in a romantic atmosphere.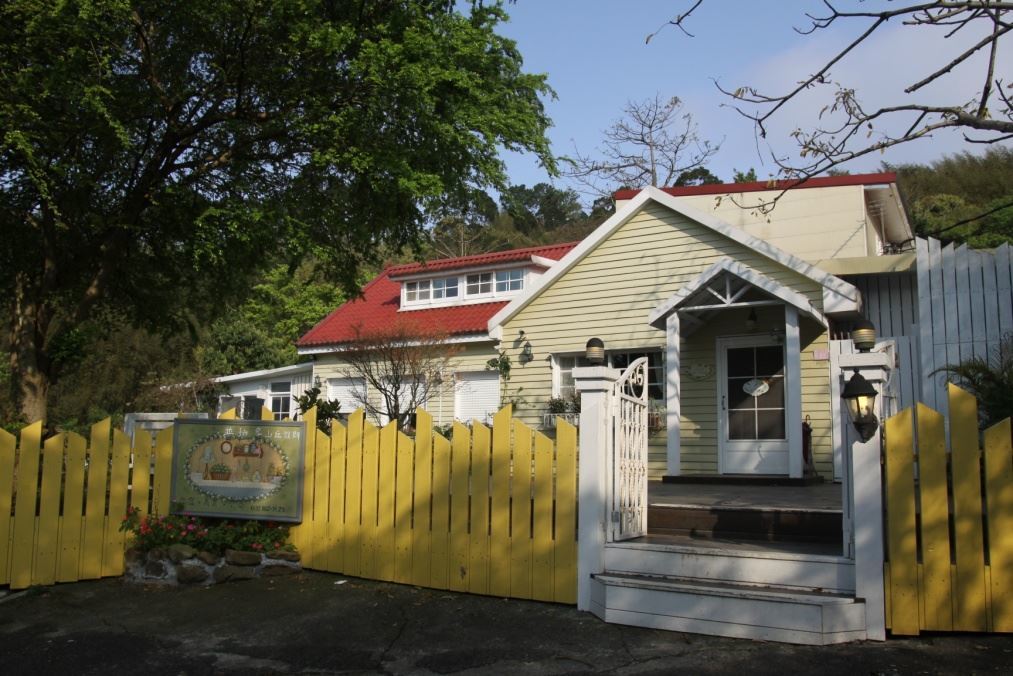 Shan Shui Qi Yi(山水奇異) is nestled amidst the mountains, offering a serene and secluded forest retreat.