Taipei is filled with hole-in-the-wall eateries. tiny places with a few tables, half a dozen stools and (sometimes) lines going around the corner.  The late Anthony Bourdain was a big fan of these places, humble spots run by master chefs putting maximum effort into serving the best food and little into pretensions like ambiance and decor.
At Taiwan Scene we're fans as well. Not just because these places are often some of the best grub, but also because they're usually pretty inexpensive. While putting out Taiwan's finest online magazine may be good for the soul, it's hardly the fastest way to get rich! (Read Also: 8 Taiwanese foods that you don't even know you need to try (yet)!)
Since the term "hole-in-the-wall restaurant" is itself pretty subjective, for the purpose of our humble list we've narrowed it down to places fitting into at least two of the three following categories:
Places with less than eight tables;

Spots that are difficult to find without a local (and sometimes even with; in a few of the more out of the way spots we've included addresses in Chinese);

Eateries with tiny menus offering one or more

specialty dishes

worth lining up for.
A truly exhaustive best of list for Taipei alone might have a thousand listings, and even then it would still be pretty subjective. So we've winnowed it down to eight – not surprisingly, mostly located in neighborhoods where we hang out – with a few suggestions from our friends.  
Good hunting, and bon appetit!
1. Shirakawago Sushi(華山-合掌村)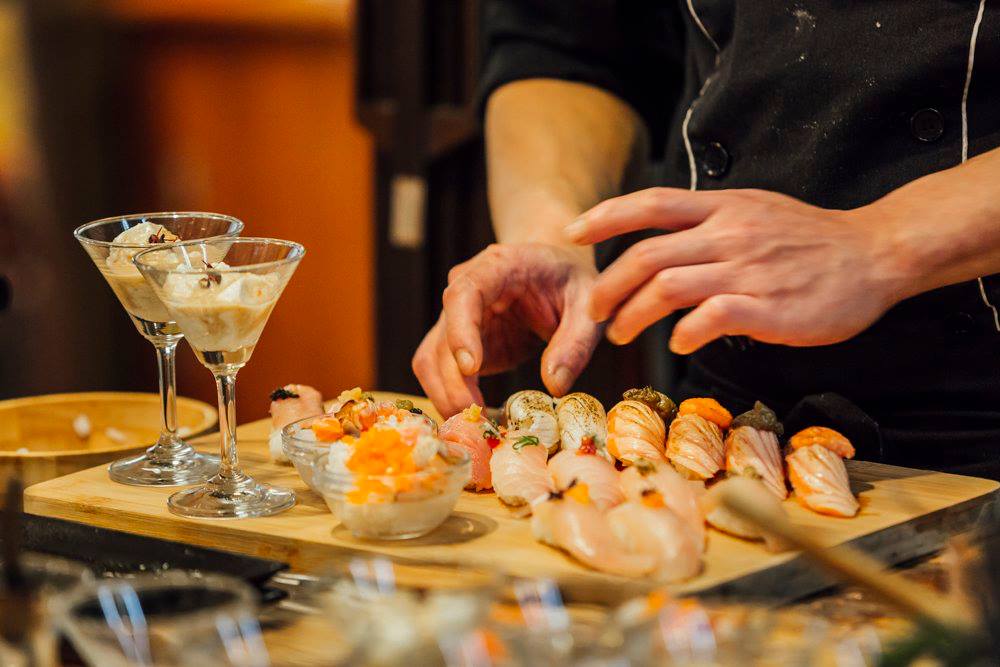 Description: A two-chef sushi bar with six stools and a few tables spilling out into the public marketplace in which the restaurant is located.
What makes it great: Amazingly fresh nigiri served by talented sushi chefs who aren't shy about grilling a few signature items with a blowtorch. Not really one specific dish as consistently excellent and amazingly fresh sushi served in one of the last spots you'd expect to find culinary excellence of quite this quality. Be prepared to wait on line. Trust us, you'll be glad you did.    
Location: Zhongzheng District, Southeast Corner of Huashan Market / MRT: Shandao Temple Station Exit 5
2. He Xiang Delicious / Dr.Q (慢食·手作鮮湯圓)
Description: Five stylish wooden tables and benches and a small kitchen packed with history.
What makes it great: The only place on our list to be visited both by Lonely Planet and the late Anthony Bourdain, He Xiang Delicious / Dr. Q serves an absolutely amazing broth with tender meat-filled rice dumplings that almost melt in your mouth. Their house specialty is a bamboo steamed sticky rice with pork and vegetables, served with a tangy red sauce. Dr. Q also serves sweetened mochi and a few couple of other dessert dishes.
Location: Shilin District / Tienmu, Fuhua Road No.24 / MRT: Zhishan Station Exit 1
3. 牛逼牛腩飯麵湯 (Niú bī niúnǎn fàn miàntāng)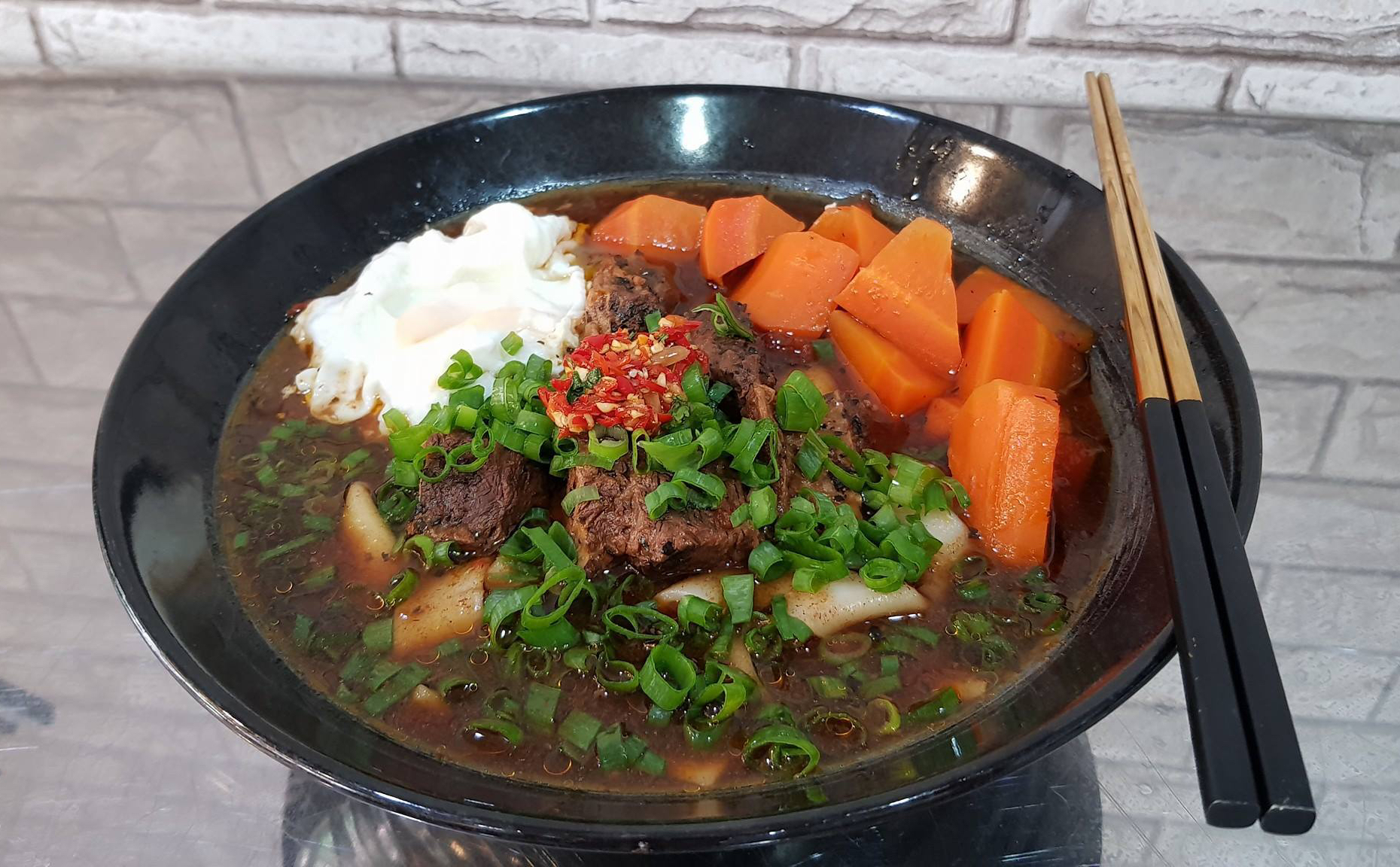 Description: A tiny spot with a few metal tables and stools on an otherwise unremarkable street in a not-particularly fashionable part of town serving some of the best Beef Noodle Soup we've ever had.
What makes it great: High quality ingredients including top-shelf olive oil, expensive cuts of imported beef and hand pulled noodles. Broth is simmered for several hours, giving it a complex richness that's hard to find elsewhere. Side dishes can best be described as artisanal. As an extra bonus, the place offers a version of the soup without noodles (rice is optional) that can be enjoyed by people with wheat sensitivity (as tested by our friend with a serious gluten intolerance). Even without the rice, their NT$150 beef soup with chunks of sirloin and carrots is a pretty filling meal.   
Location: Wenshan District 台北市文山區忠順街一段26巷42號  (About ten blocks west of the Xindian Carrefour)
4.Amma's Kitchen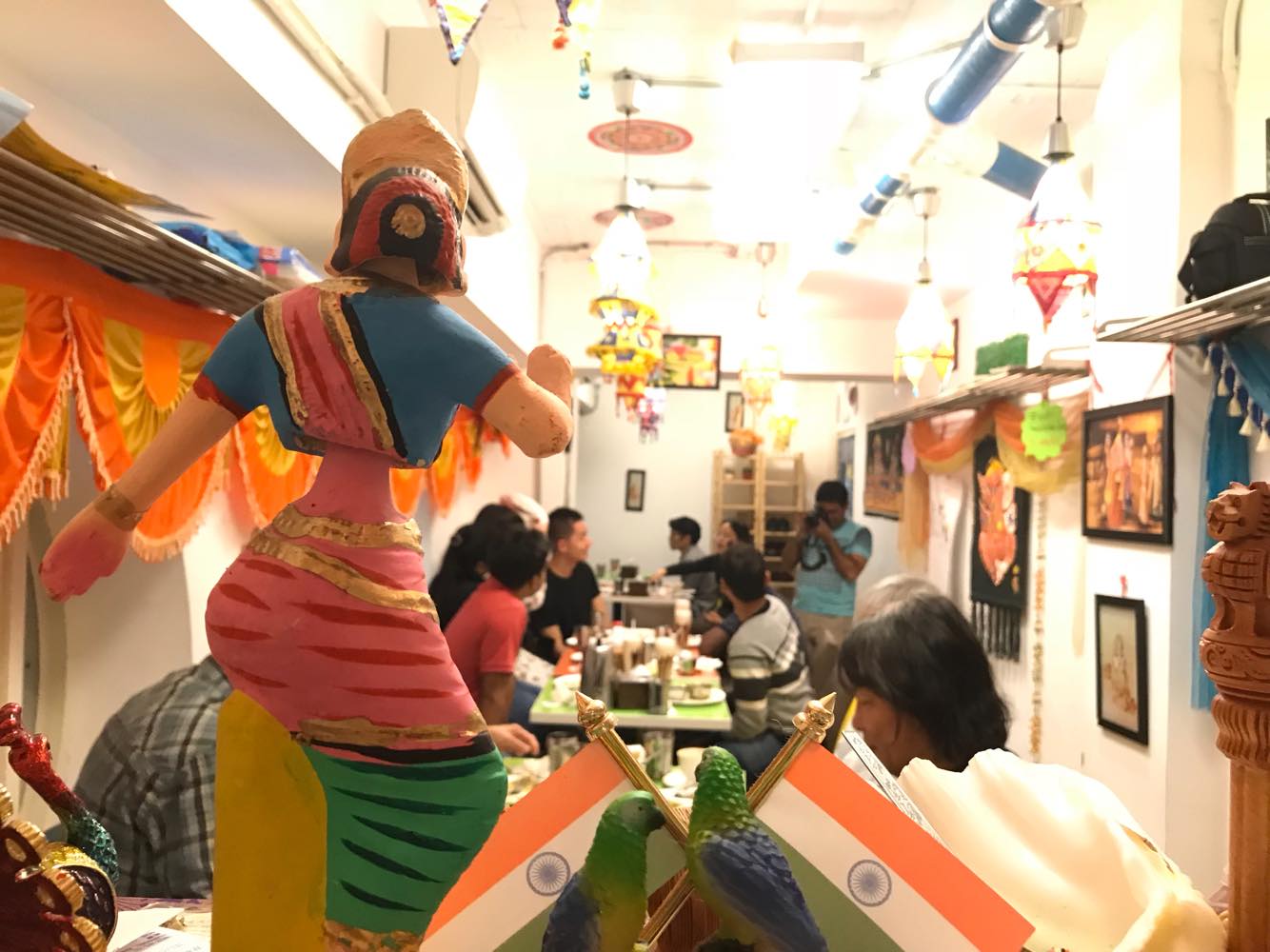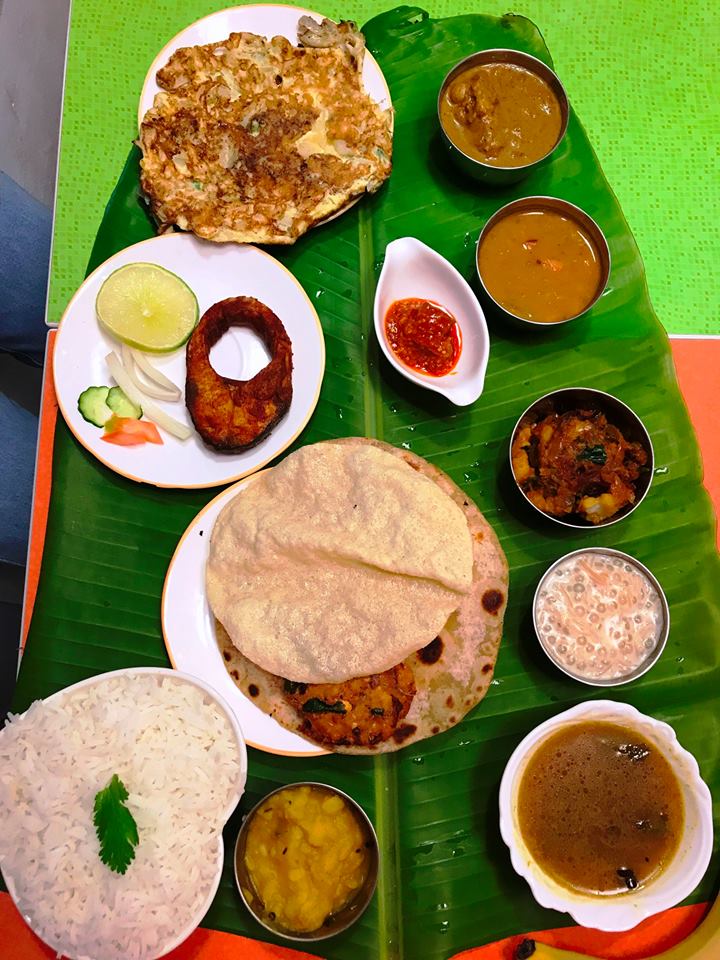 Description: Six tables in a single line in a colorfully decorated railroad apartment on the second floor of a mixed-use building close to Shida University. (Look for the sign at the bottom of the stairs reading "Amma's Kitchen")
What makes it great: Amma's Kitchen is the sort of place people familiar with Hong Kong's famous (some might say infamous) Chungking Mansion will appreciate, namely a tiny restaurant in a hard-to-find seemingly residential location serving some of the best Indian Cuisine you'll ever eat. Specializing in southern Indian cuisine, everything Amma's Kitchen serves is amazing, especially their masala papadam and dosa. Easily among the best Indian restaurants in Taiwan, and good enough to go toe-to-toe with anything Chungking Mansion has to offer.
Location: Zhongzheng District, Roosevelt Road Section 3, No.100-93 / MRT Station: Taipower Building, Exit 4.
5.正好鮮肉小籠湯包 (Zhènghǎo xiānròu xiǎo lóng tāng bāo)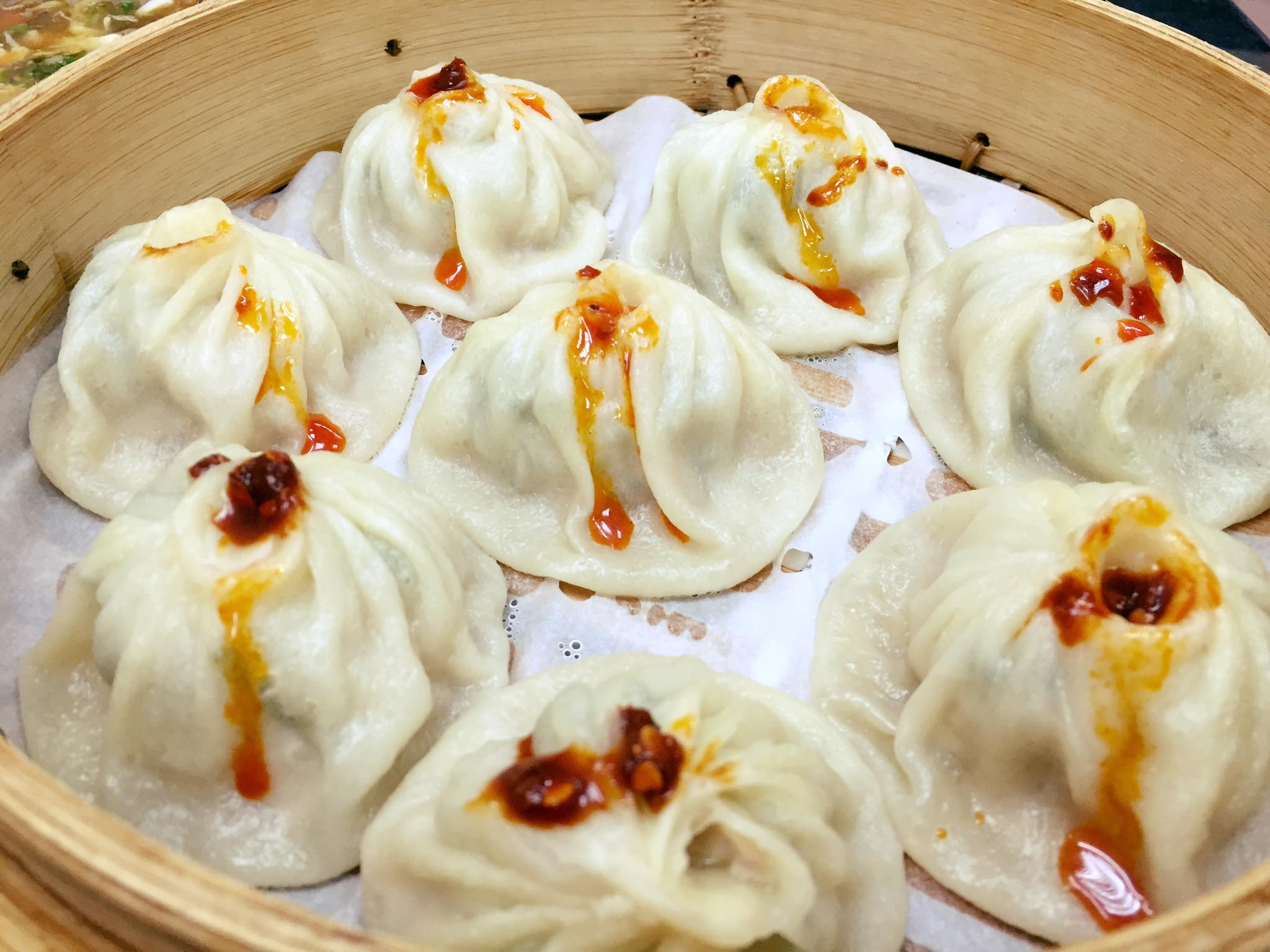 Description: A sidewalk steam table up front, a small restaurant with three tables and a few plastic stools inside.
What makes it great: One translation for this place's name would be "Just fresh meat dumplings and soup", which pretty much nails what they serve. They put fresh chives in the dumplings with the meat, giving a more green onion flavor. Each batch is made to order and you can watch them roll up your dumplings outside the seating area. Distinct and delicious! According to Taipei resident Dennis Weinberg  "These are probably the best soup dumplings I've had outside of the big restaurants. It's tiny and they only offer a few things, but everything they offer is top notch!"
Location: Da'An District, No. 6-1, Lane 57, Tonghua Street / MRT: Xinyi Anhe, Exit 4
(Read more: Taiwan's Top 10 Soup Dumplings)
6.  鹹粥海產店 (Xián zhōu hǎichǎn diàn)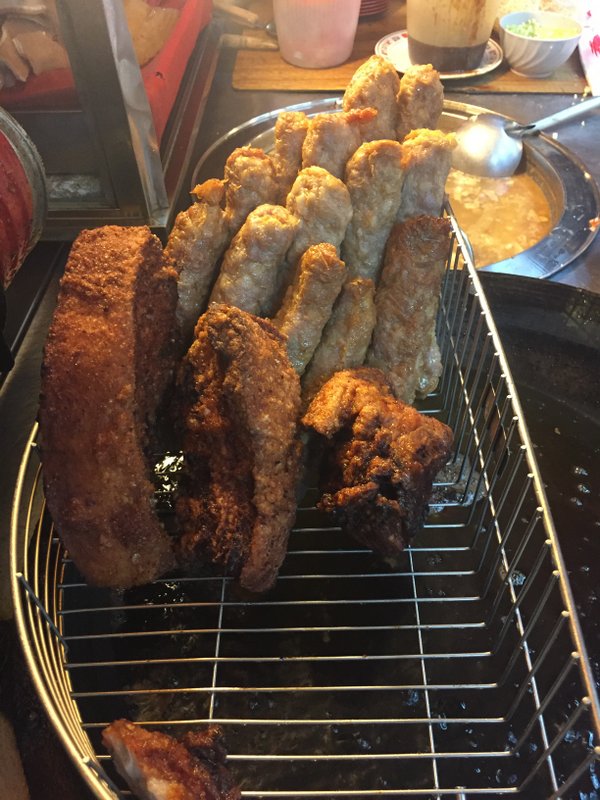 Description: A couple of sidewalk tables, a few more inside, a refrigerator case with seafood and a small outdoor kitchen.
What makes it great: Though this place is great for seafood (as the name, which means "Salty congee & seafood restaurant" implies), for our money this place has Taipei's best 紅糟肉 (hong shao rou, a traditional Taiwanese pork dish). What makes their version of hong shao rou so special is hard to pinpoint. Maybe it's the fact that their pork is rolled in a fermented spiced rice mixture before being deep fried and served with a side of ginger and wasabi.  Or maybe it's the fact that it's just down the block from the Taiwan Scene office. In any event, we can't get enough of this place.
Location:  Zhongzheng District, Section 2, Nanchang Road, 215號100 號 / MRT: Guting Station Exit 2
7. 
北大荒水餃店 (Běidà huāng shuǐjiǎo diàn)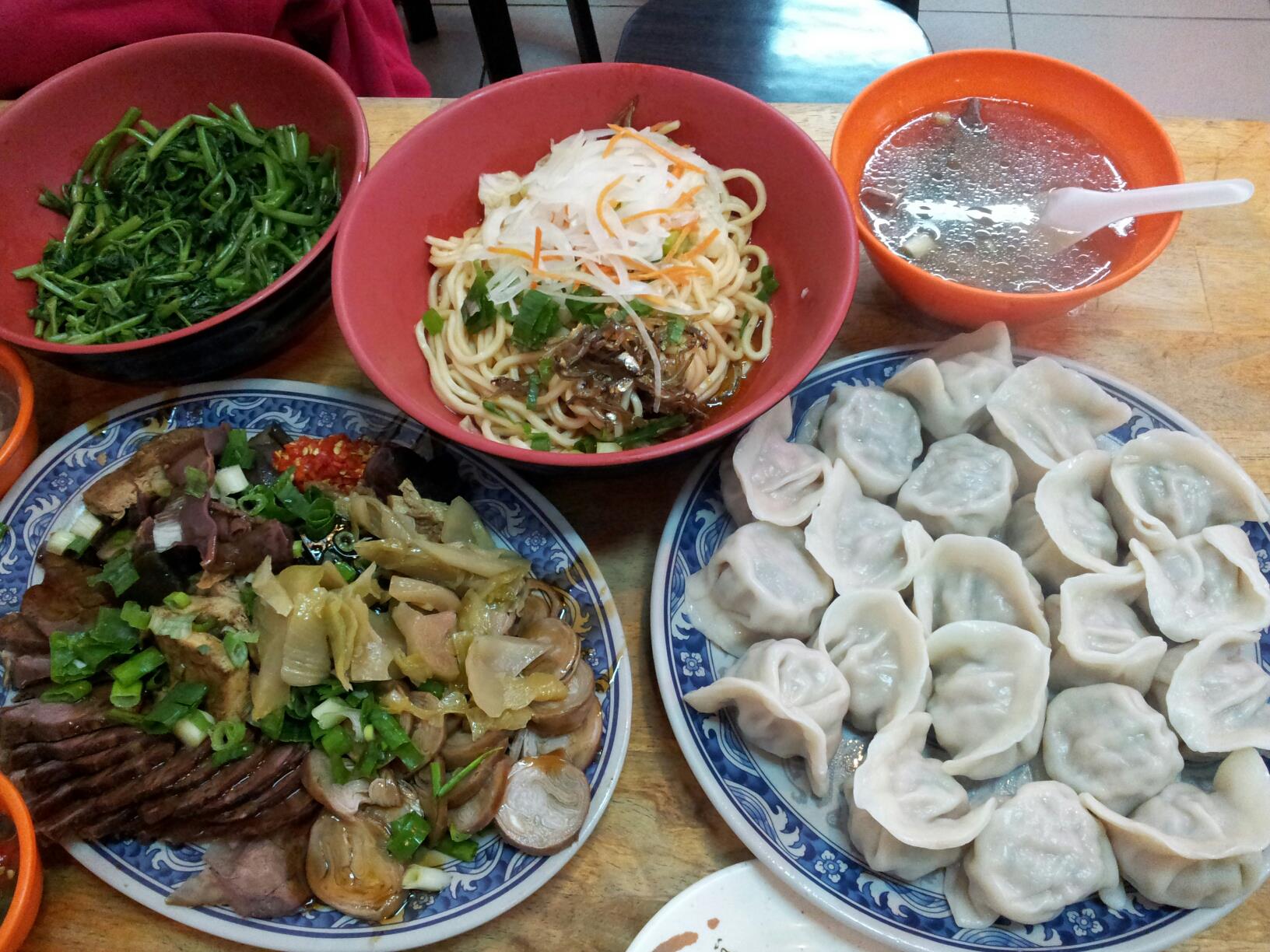 Description: A tiny kitchen barely separated from the sidewalk by a small wooden wall made of plywood few blocks west of the MRT station.
What makes it great: While this place makes perfectly good soup and noodle dishes, what really makes people pai dui (line up) around the block are its handmade pork dumplings, which are said to be some of the best in a city known for having some of the world's best dumplings.
Location: Nangang District, No. 201, Section 1, Nangang Road. MRT: Nangang Exhibition Center Exit 2.
8.
原汁排骨湯 (Yuán zhī páigǔ tāng)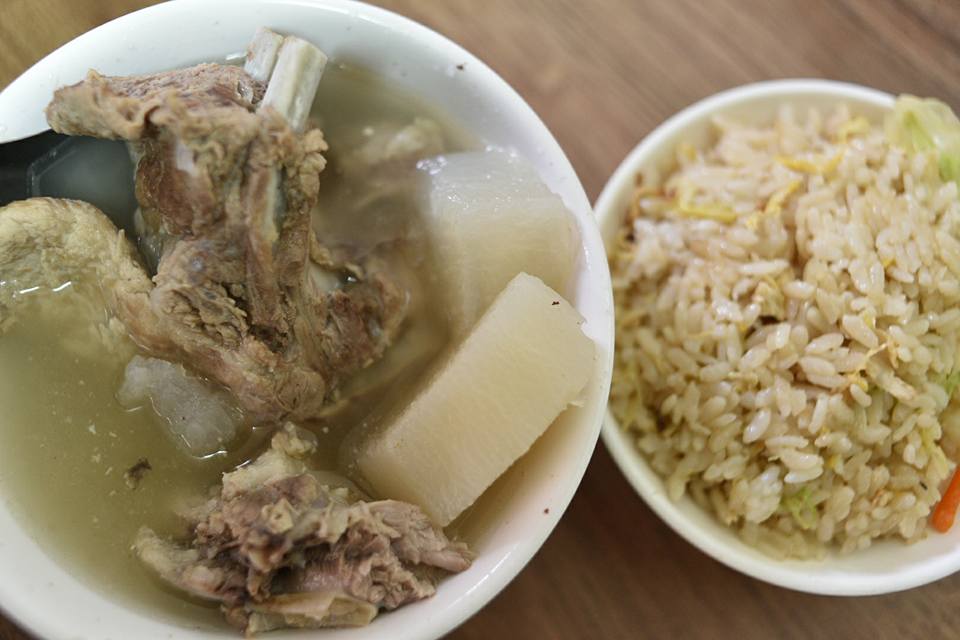 Description: A classic street-corner stall with featuring a few narrow tables and some scattered red stools not far from the Longshan Temple.
What makes it great: Despite its humble demeanor, people line up to eat Yuán zhī páigǔ tāng'
signature pork rib soup, served in a small bowl with clear broth and chunks of on-the-bone meat and stewed radish. They also serve small sides like stewed cabbage and fried rice, but it's the pork soup that really brings them in. (Tip of the hat to T.C. Lin for the Tip)
Location: Wanhua District, Wuzhou Street at Lane 46. MRT: Longshan Temple, Exit 1
Looking to explore Taiwan's Culinary Scene more seriously? MyTaiwanTour's  Taipei Culinary Experience  aims to bring you the full sights, sounds, fragrances and flavors of Taiwanese cuisine, including historical markets, great restaurants, and the world famous Ningxia night market!
More on Taiwanese food: Breakfast in Taipei: Start Your Day Like a Local!