Home to artist hangouts, tons of amazing restaurants, trendy clubs, luxury malls and (lest we forget), Taipei 101, the Xinyi District is more than just the Commercial hub of Taipei. It's also a spot worth spending at least a full day exploring on any visit to Taiwan. In this article, we'll be outlining a perfect dawn-to-dusk experience in the Xinyi District.
Morning: Hike Up Elephant Mountain
Have a big breakfast, enough to provide energy for an hour or two's light hiking, and strap on your boots. Head over to the Xiangshan MRT Station and follow signs leading to Xiangshan (Chinese: 象山), or Elephant Mountain. The trail upwards isn't overly long, just about a kilometer and a half, and the observation platform at the top offers excellent views of the district in which you'll be spending the day. It's a popular spot for photographers, offering unparalleled views of Taipei 101.  Head back down and have a leisurely stroll through the area, making it to the next stop by 11:30. (Read also: Moving Mountains: An Australian Hiker Moves in Taipei)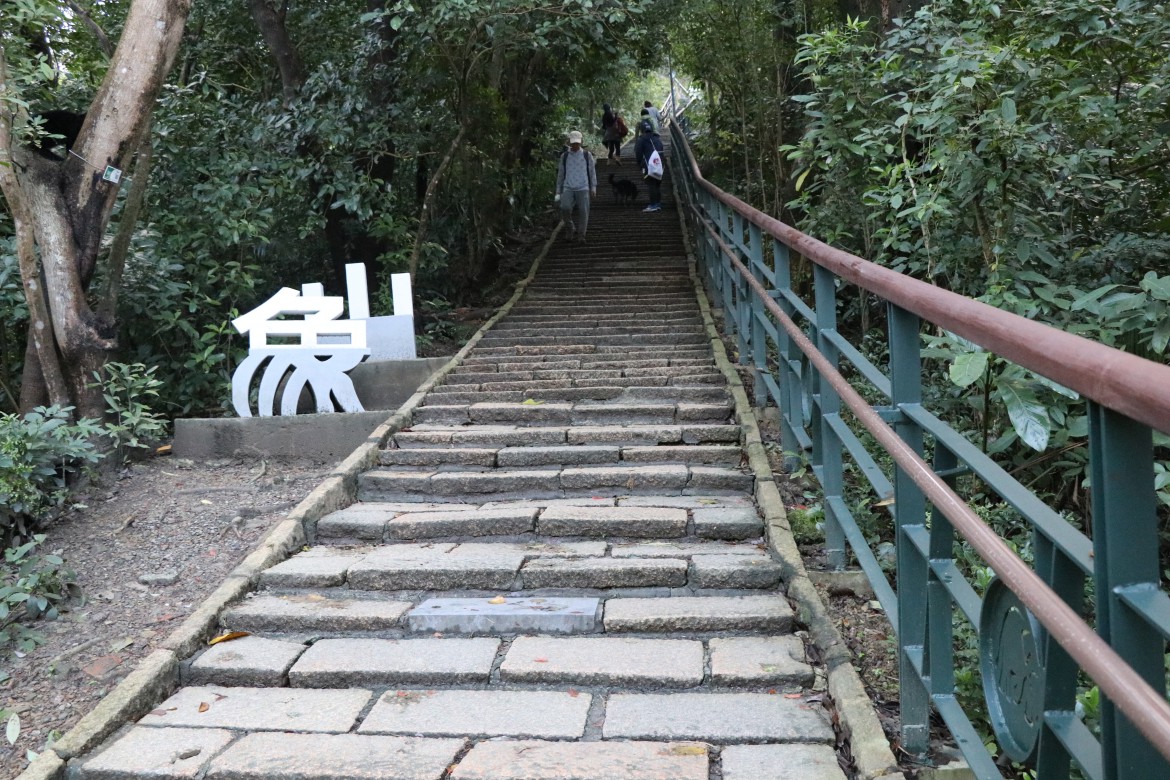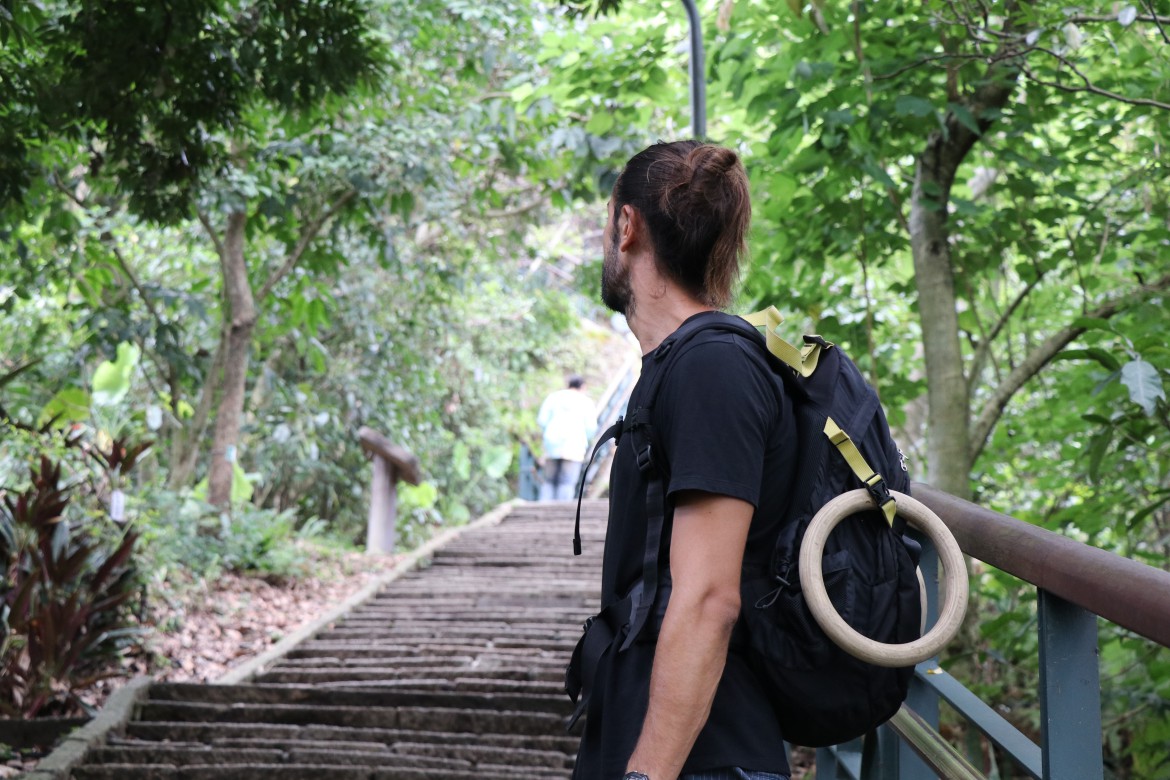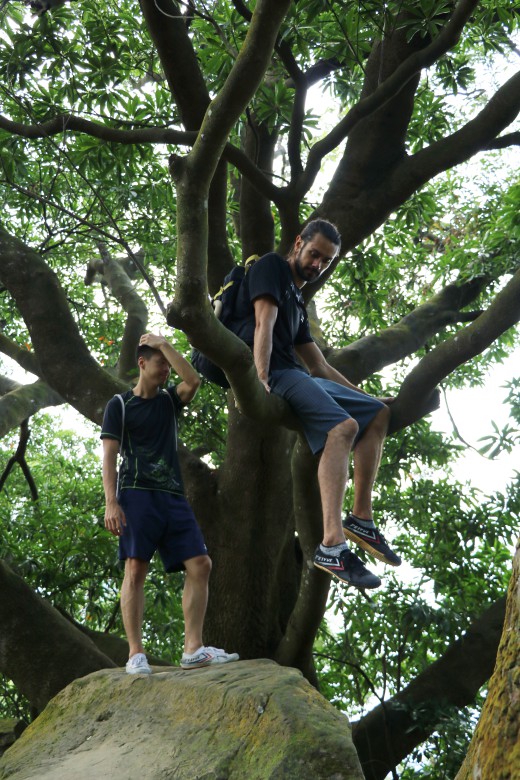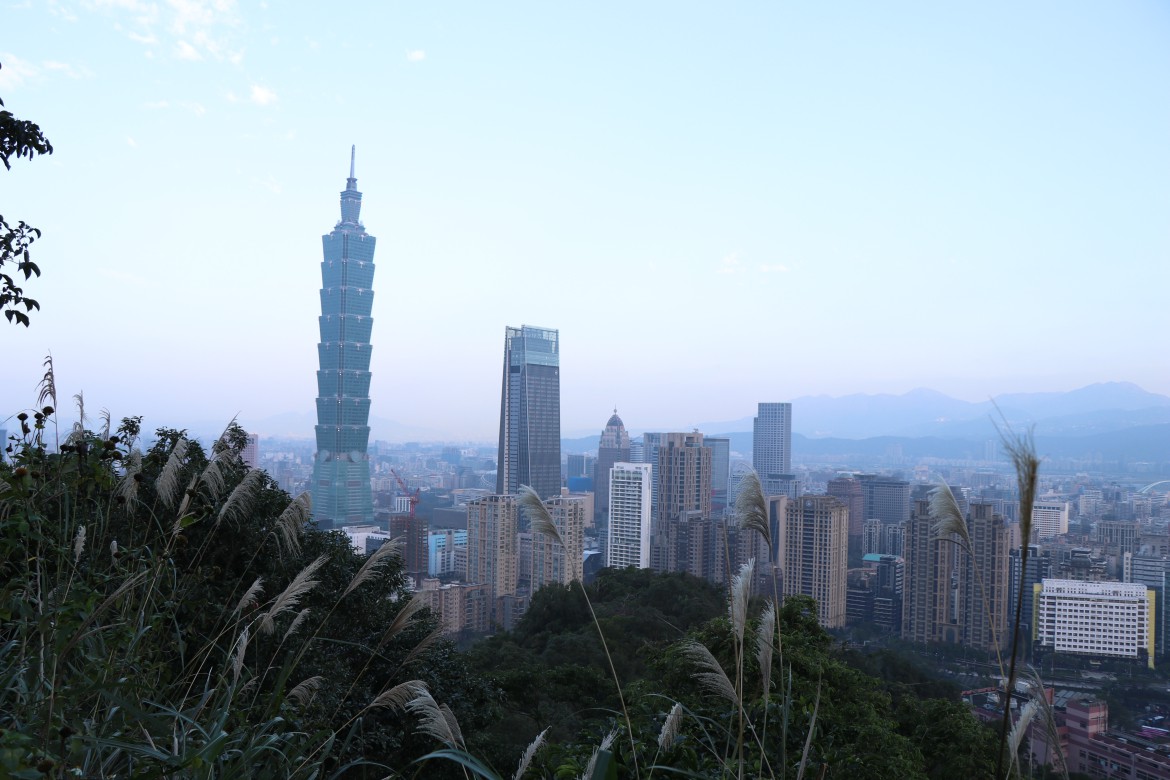 Lunch: Cuban Cuisine at Tavern D
Tavern D offers a piece of the tropics in the middle of the city. The porch and hanger design create a warm feeling, while the stunning hand-painted murals evoke the serenity of the ocean. In addition to having excellent Caribbean and Cuban food, Tavern D serves strong Cuban coffee as well as other specialty blends. Have a leisurely lunch, followed by a lovely dessert. The day is has barely begun!
Afternoon: Stroll and shop the Xinyi District
Above all, Xinyi is a business district, so after lunch stroll around the shopping plazas, streets and alleys of the neighborhood, window shopping or making purchases to your heart's content. If you're a reader, Taipei's most prominent bookstore, Eslite, has its flagship store at No. 11, Songgao Road. Eslite has tons of English language books and great reading areas. There are tons of other shops in the area to visit as well.  If you're in town on a Sunday and looking for a less mall-like experience, head over to 四四南村 (Four Four South Village). This former military village and large plaza are worth visiting itself just for the history, but on Sunday's it hosts an open-air crafts market that makes it especially worth visiting.  (Read also: 6 things to do in Taipei that should be on every visitor's bucket list)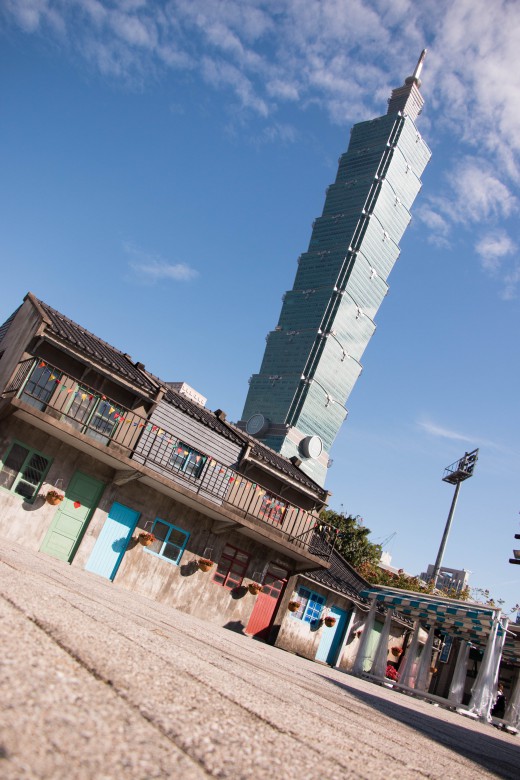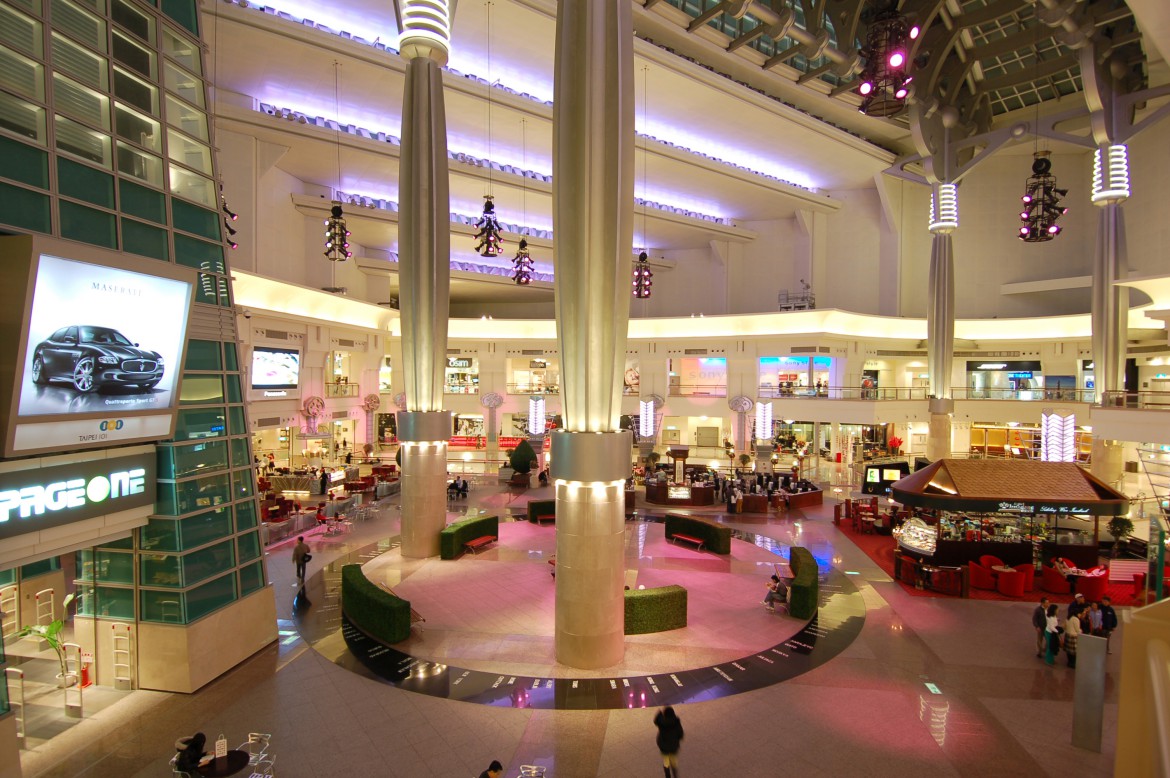 Mid-afternoon: Get a great massage at Chin Herr Thai
After you're done shopping, make your way back towards the Xiangshan MRT station, which itself is two minutes from Chin Herr Massage. This newly opened (and quite elegant, if we say so ourselves) offers traditional Thai massage featuring a mixture of stretching, kneading, and reflexology designed to allow for maximum relaxation of body, mind, and soul. If this massage doesn't relax you, we don't know what will. (But just in case, we have a few other suggestions for relaxation coming up later in the day.)
Sunset: Taipei 101 Observation Deck
No visit to Taiwan would be complete without a visit to Taipei 101, and if you thought the view from Elephant mountain was cool, trust us, the view from the top of 101 will blow you away. From Taipei 101's observation deck, you'll enjoy a full-on 360-degree view of the entire city and the surrounding mountains. Visiting in the late afternoon guarantees a spectacular view of the sun as it descends down over the Taiwan Strait to the west, but make sure you get there at least an hour before sunset to ensure that you get up in time to fully see the sunset (you'll have plenty of time to see the twinkling lights of Taipei at night on your last stop of the day.)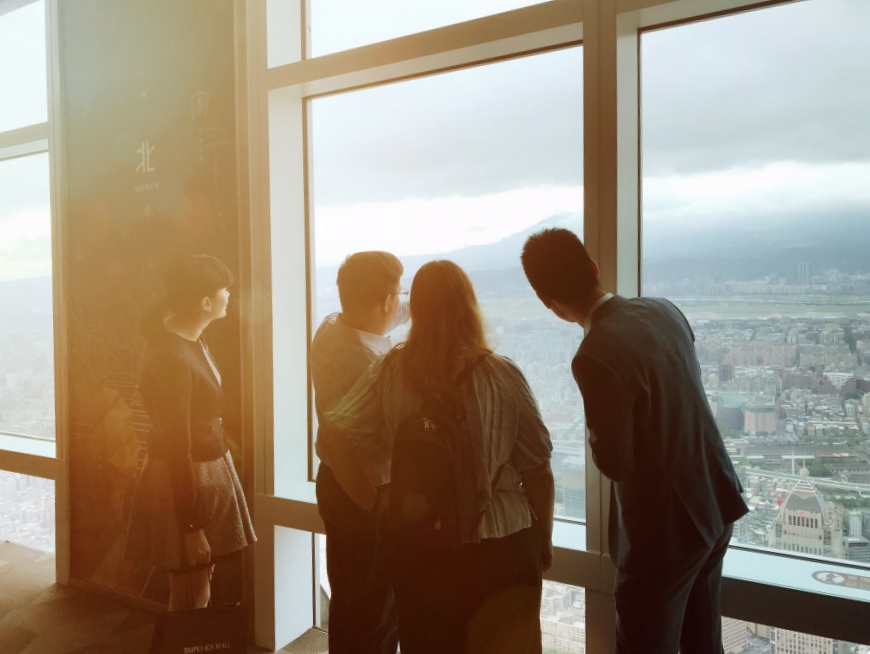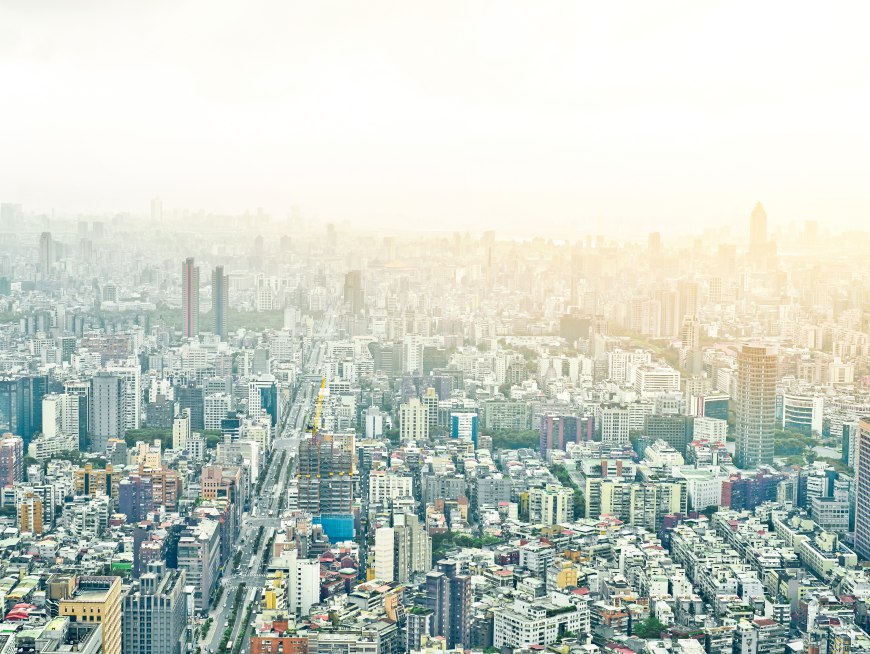 Visiting Taipei with limited time? Join MyTaiwanTour's Ultimate Taipei Day Tour
Dinner: Dine on Taiwanese Hot Pot at Red 99
After descending Taipei 101, head on over to Red 99. While there are tons of places to get traditional Taiwanese hot pot, Red 99 is among our favorites for a few reasons. They've been serving hot pot for over three decades, making them a local favorite They also have exceptionally high-quality soup bases made from 20+ different kinds of traditional herbs, making every broth both flavorful and healthy. Different spices can be mixed and matched to create everything from light-spicy to numbing Sichuan-style spiciness and every flavor in between. (Read also: Five unique twists on Taiwanese hot pot)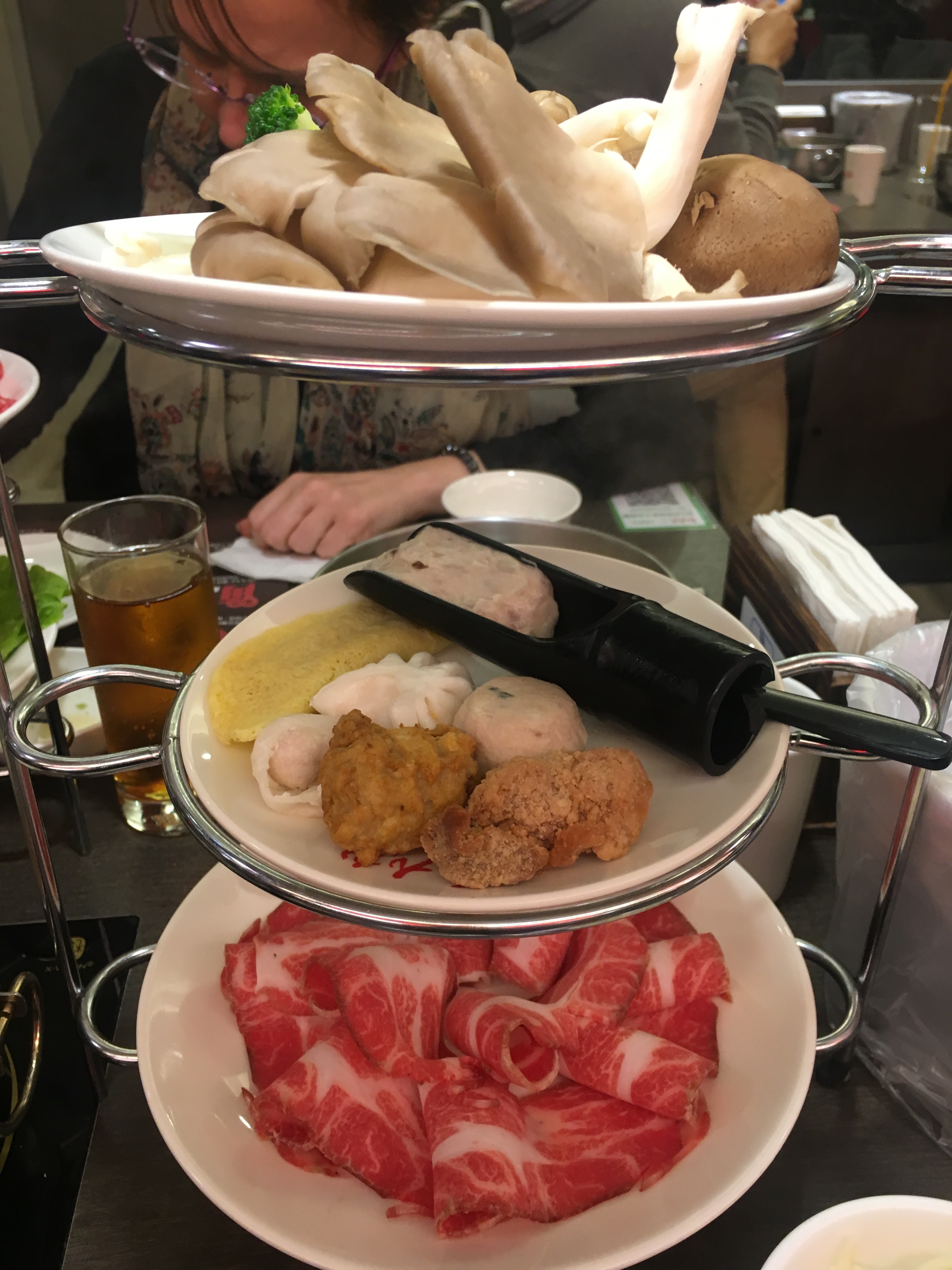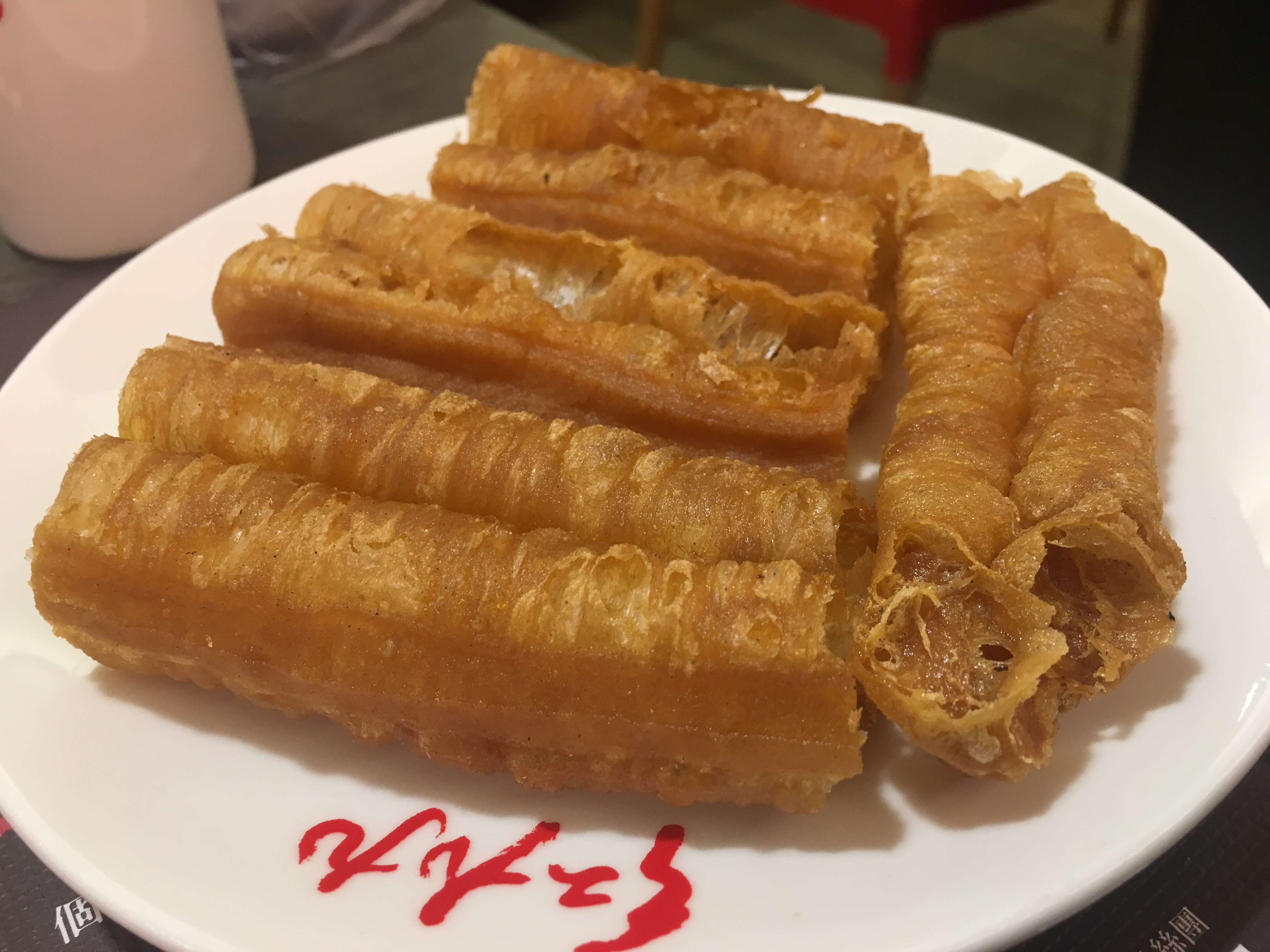 But what makes Red 99 an especially good place for travelers to know about is that unlike most hot pot restaurants, they offer single-person hot pot service, allowing solo visitors to create their own personalized flavor combinations.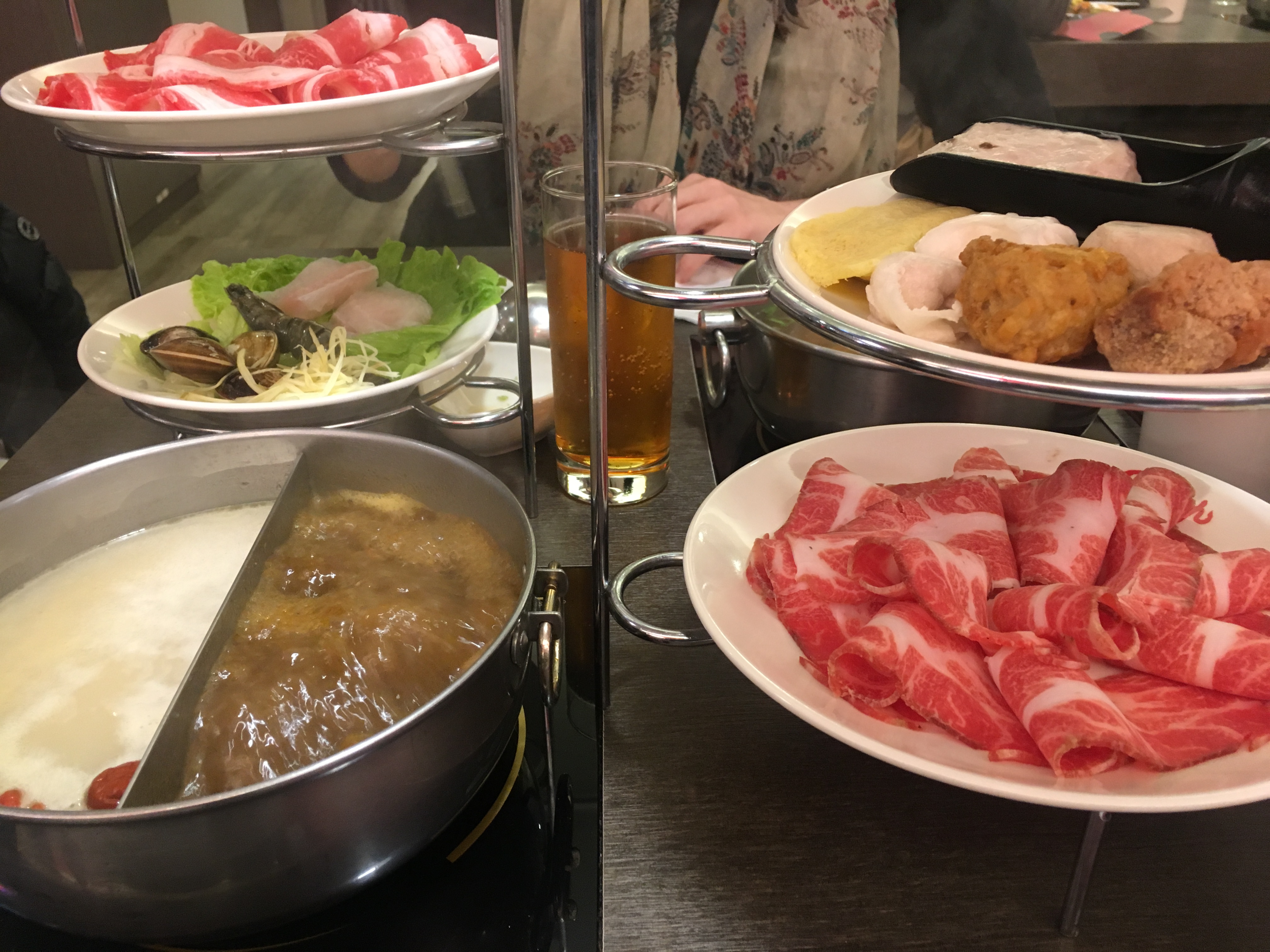 Nightcap: Relax at the W Yen bar
After eating, head on over to the super-chic W Hotel and take the elevator up to the 31st floor for a nightcap at the W Yen Bar. Decked out with romantic purple, fashionable red and modern metallic tones, the bar offers a variety of delicious and modern Chinese-style desserts, as well as an extensive collection of 80+ whiskeys. You'll enjoy a panoramic view of Taipei from the windows and amazing artwork on the walls, including the new "W-ink Bar" wall installation. The installation was curated by NEW INC, a MoMA-led incubator, and provides a unique visual counterpoint to the view out the window from which you can contemplate your perfect day in Taipei's Xinyi District.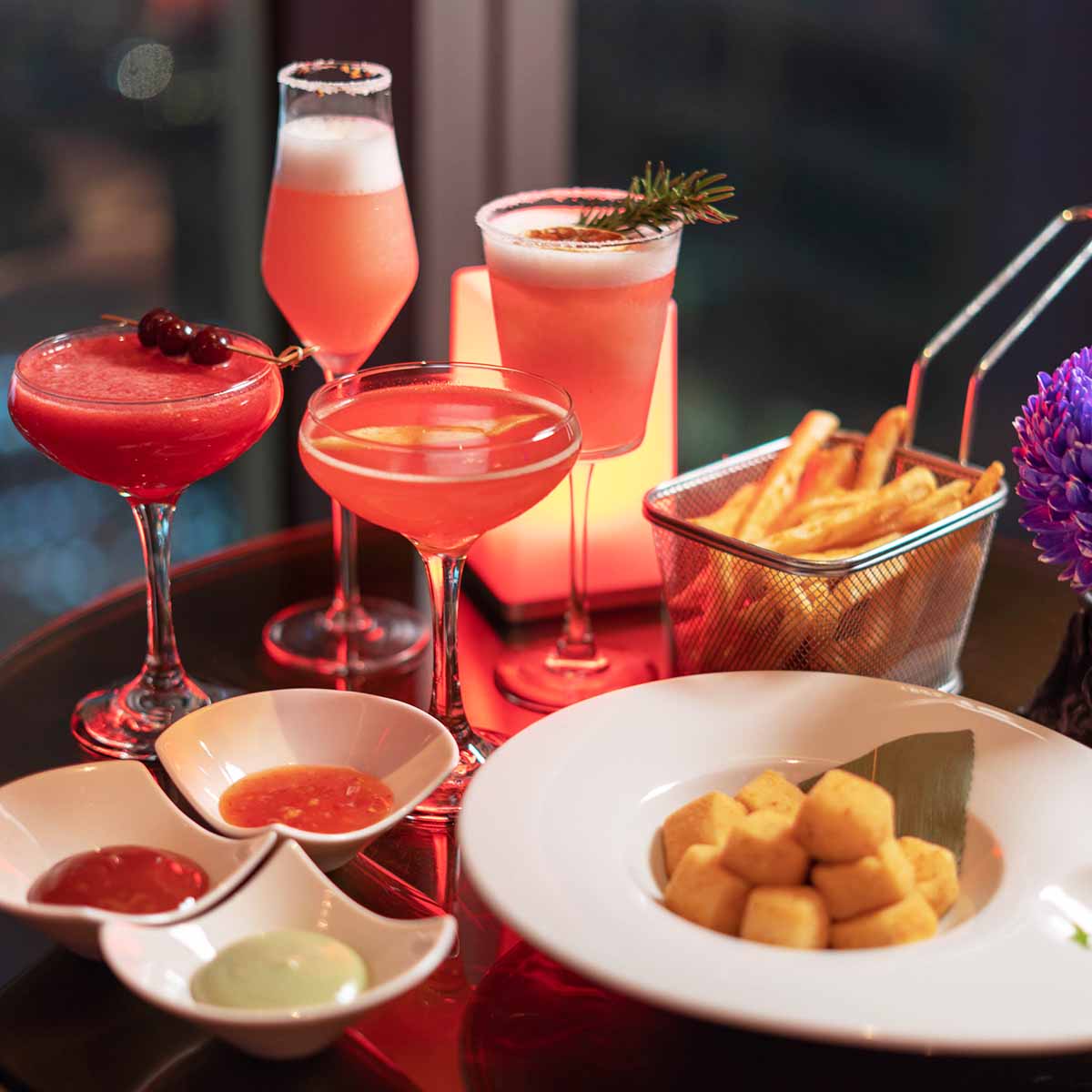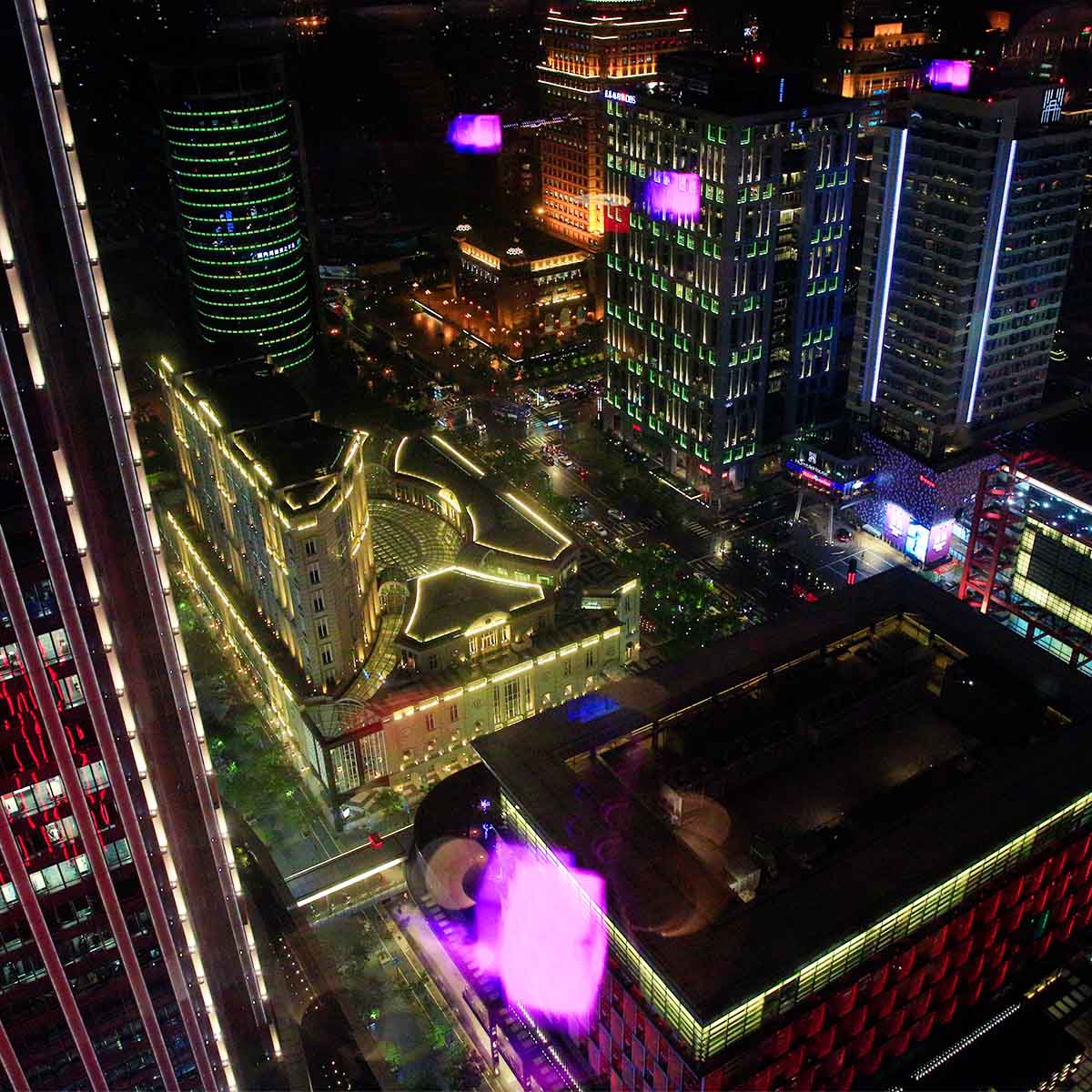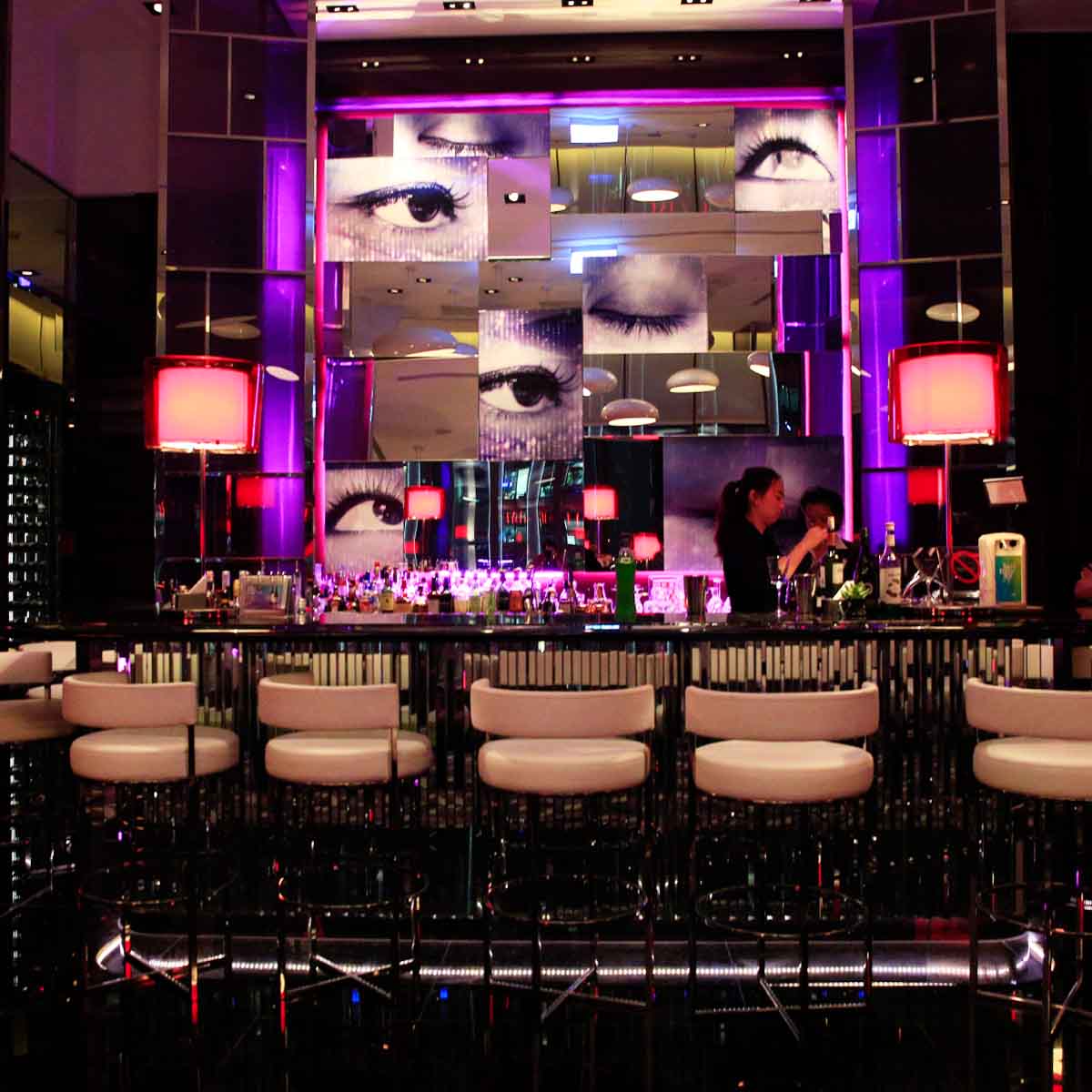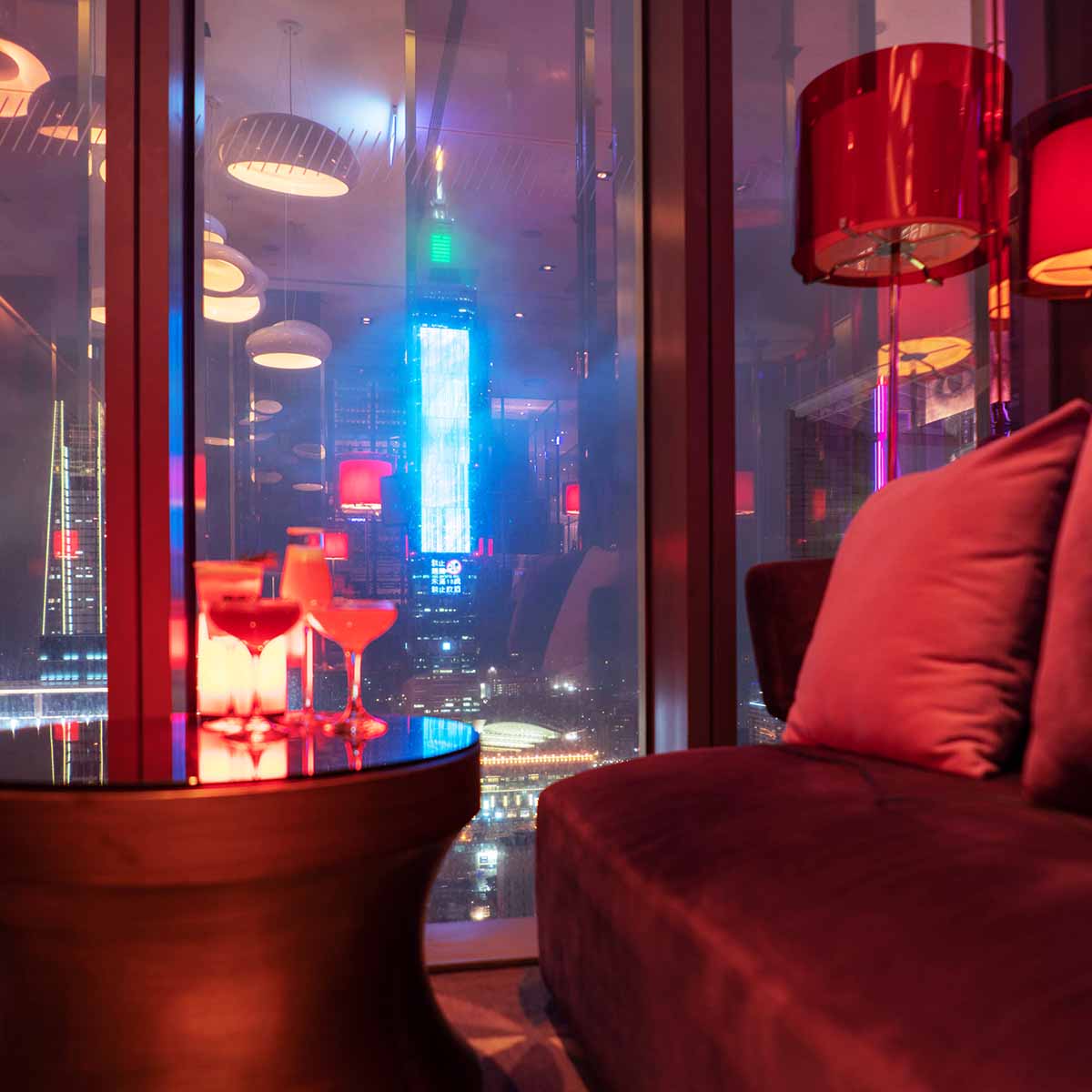 Where to Stay:
If you can afford a room at the W Hotel you'll have a quick elevator ride back down to your room. If you're looking for someplace in the neighborhood that's still pretty darned classy at about a third the price, we recommend Tango House, Tango House, a unique concept hotel offering five-star rooms in a more motel-like setting.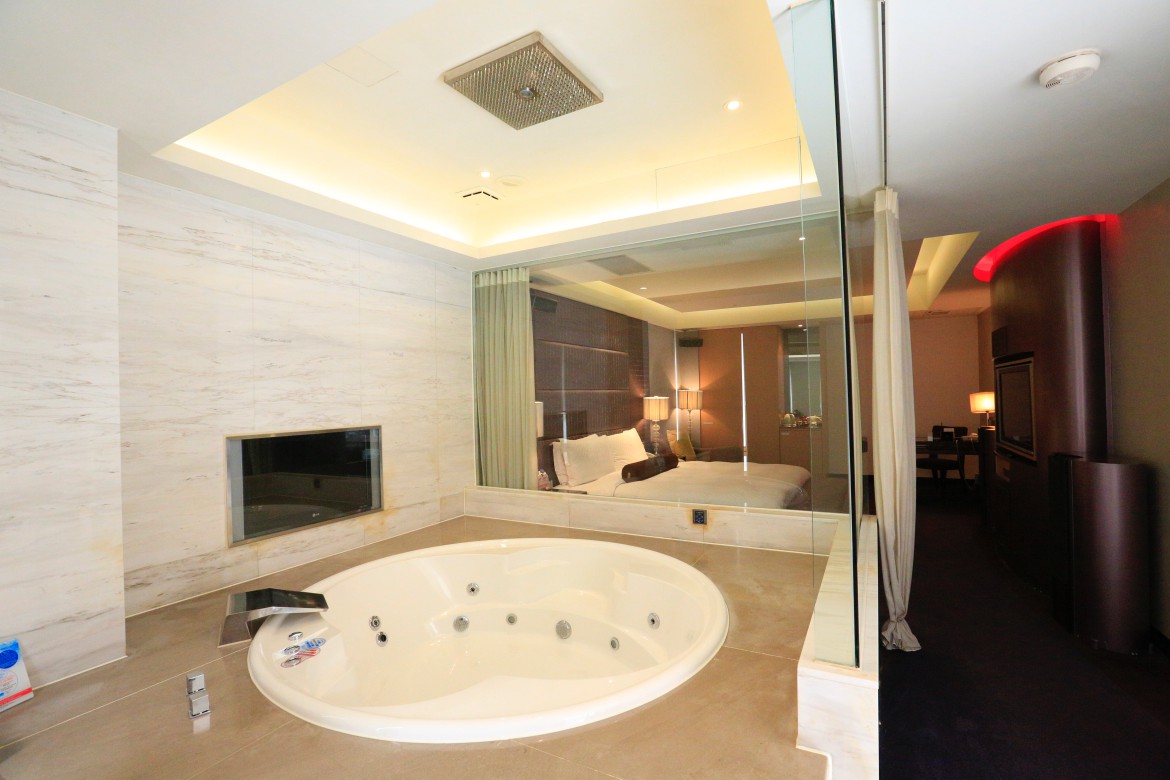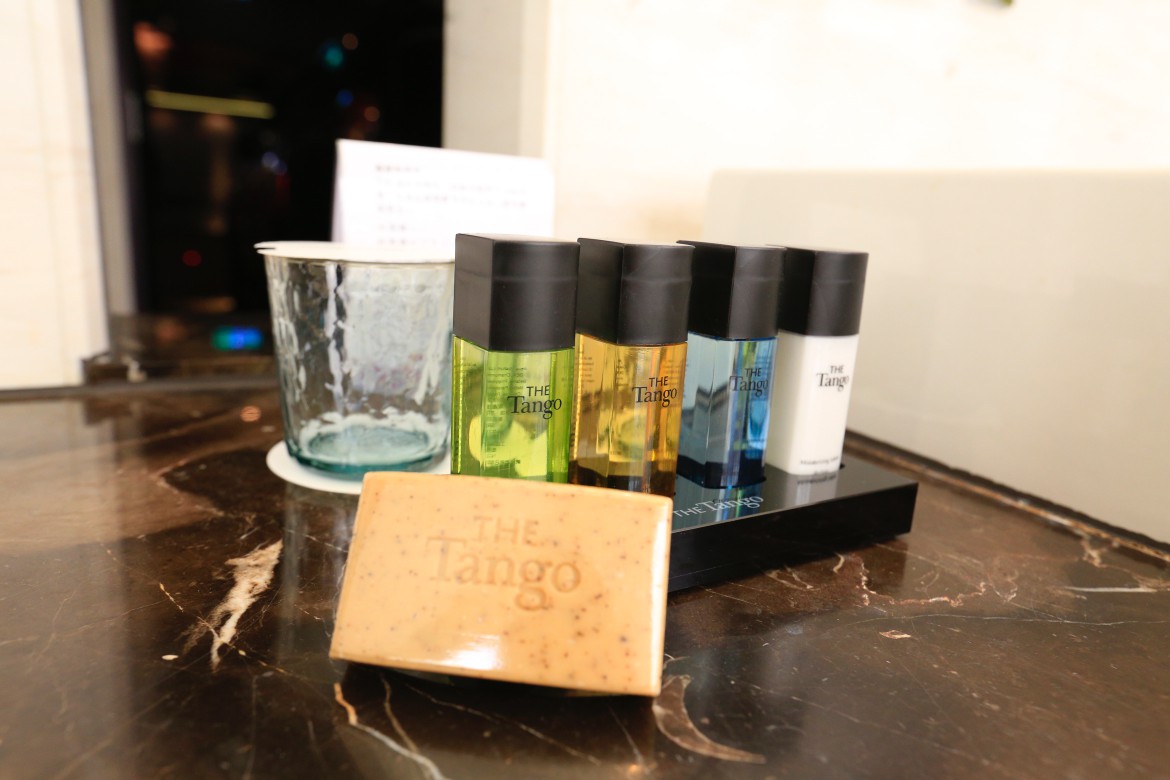 All rooms have LG 42-inch plasma flat-screen TV, imported European furniture, beds with natural goose down bedding and bathrooms with both showers and jacuzzis. Room service is available, and overnight guests get buffet breakfasts, making it a great place from which to start another day in Taipei.