Known to the world through her nom de blog, Tricky Taipei, Kathy Cheng has recently spread her artistic wings to include children's book author to her already broad resume. Taiwan Scene spoke to Kathy about her blog, her new book Hey Taipei, and about traveling in Taiwan with a baby.
TS: Which idea came first: Having a baby, or writing a children's book?
KC: The original idea for Hey Taipei was born long before the baby arrived. I remember I wrote the first few drafts in an hour or so in early 2015, then a few days later I sent it to some friends for feedback. But after that initial spurt, the project kind of got stuck. I didn't know how to go about publishing or finding an illustrator. Later that year, my friend Eric Yin happened to launch a creative content studio called Garlic Crush. Their focus is on producing fun and interesting stories for kids, tales that might seem unconventional by Taiwanese standards. So naturally I started pitching the Hey Taipei project to Eric. We would talk about it whenever we met up, but we didn't start seriously brainstorming and planning the project until early 2018 when my baby was about 3 months old.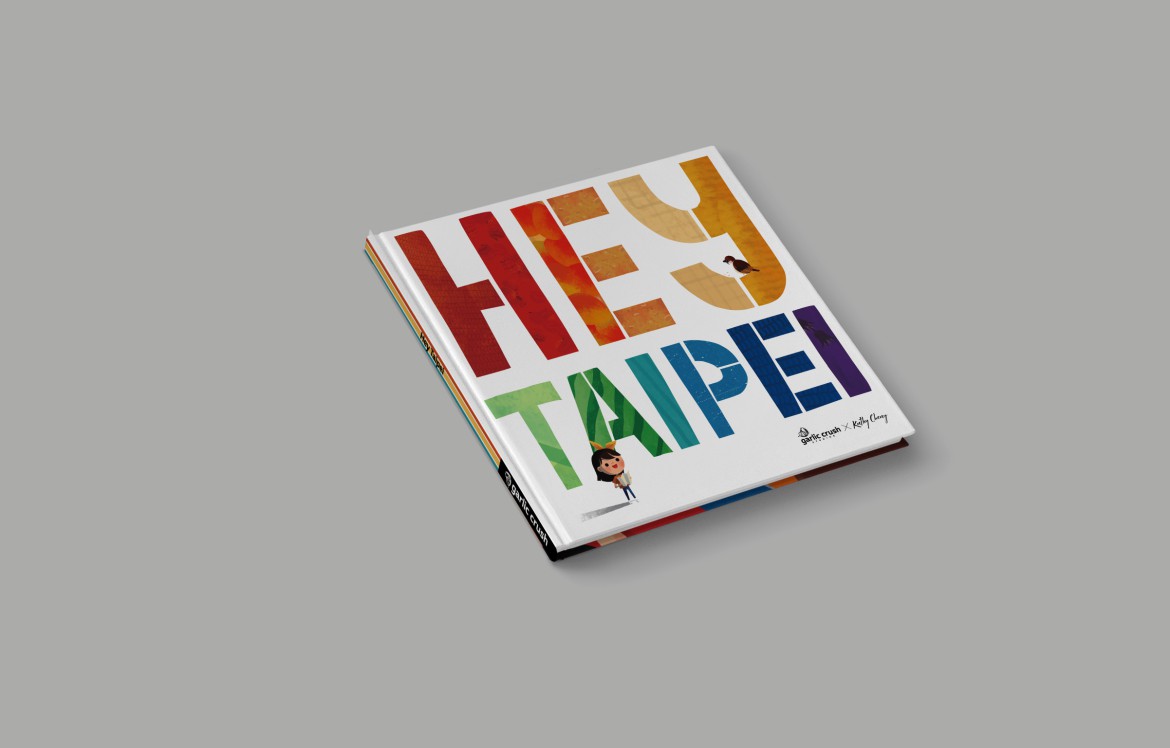 TS: What motivated you to write a children's book?
KC: In the early days, it was simply about creating a book that I wished already existed – something cute I could give as a gift because there are so few suitable Taiwan-themed souvenirs for kids. But through the process of creating and promoting the book I've realized it goes a little bit deeper. Hey Taipei has the potential to help children learn about Taiwan and Taiwanese culture. For overseas Taiwanese kids especially, the book can expose them to their roots and keep them connected to Taiwan. On the flip side, it's also a unique book for kids in Taiwan learning English who rarely get to see themselves represented inside their English books. So it makes me happy to imagine a bunch of little kids growing up with a book about Taipei on their bookshelves. And just like we adults feel an innate sense of pride when we see Taiwan recognized internationally, I hope that Hey Taipei helps Taiwanese kids see Taipei is cool and interesting enough to have an English book dedicated to it. The world needs more stories from the Taiwanese point of view!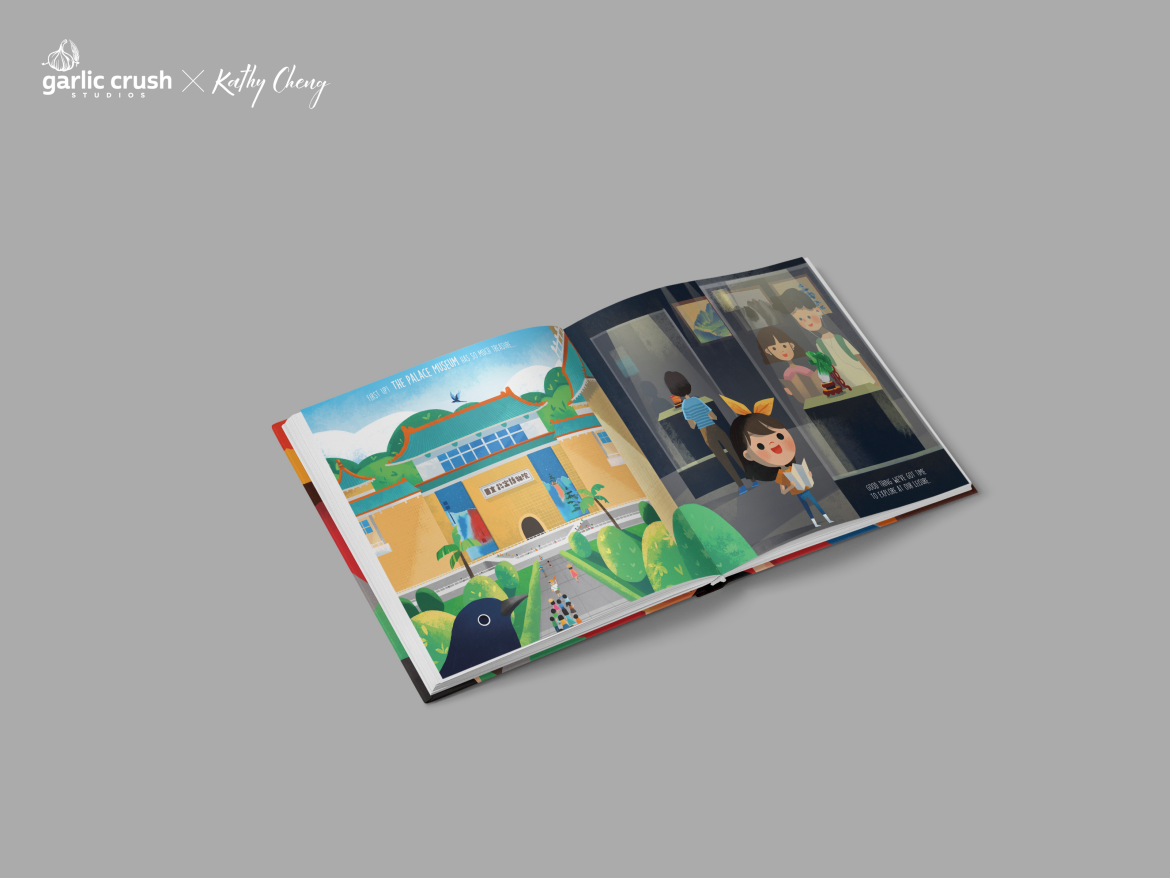 The world needs more stories from the Taiwanese point of view!
TS: At its core, it seems like Hey Taipei is a book about Taiwanese culture and identity written for Taiwanese children in English. Do you think that enough Taiwanese parents are going to be able to read enough English to buy this book for their kids?
KC: I keep asking people that question and I keep hearing different answers! The team at Garlic Crush Studios wasn't sure either so that's why we decided to pre-sell the book via crowdfunding. I'm curious if the response from Taiwanese parents will be different once the book is in bookstores and they can see it in person.  What I do know is Taiwanese parents will buy books about Taiwan. For my own market research, I read through the handful of books about Taiwan that already exist in Chinese. What makes Hey Taipei different from those titles is its sense of adventure. The books produced for the local market seem to focus more on learning.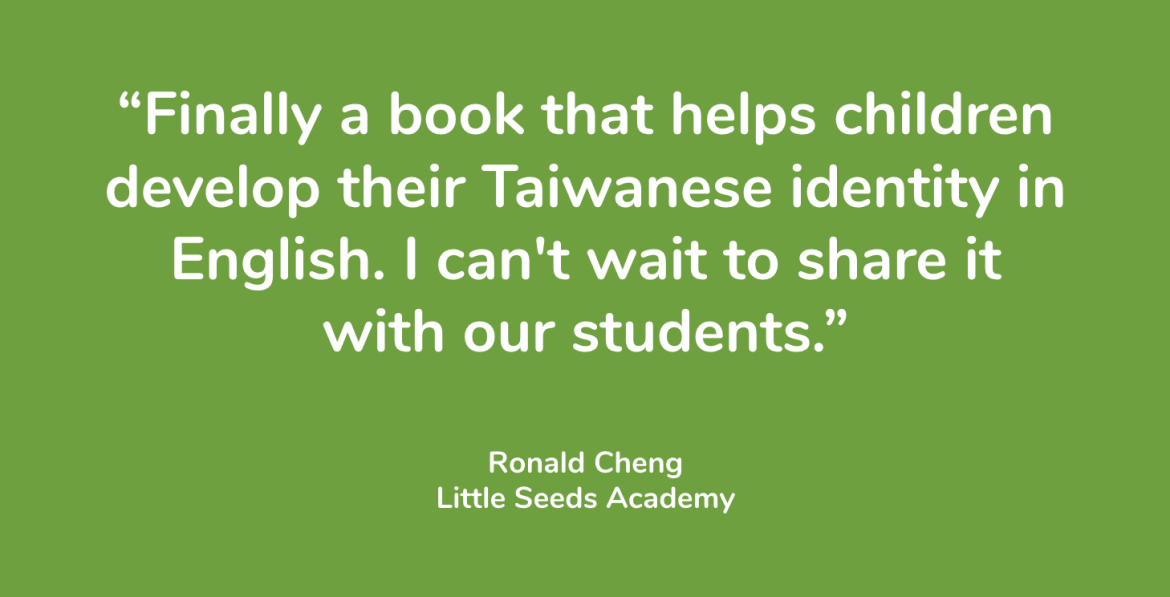 Hey Taipei has that too, but it takes a backseat to the fun and lightness of the story. I hope Taiwanese parents can appreciate that. These days I'm reading a lot of children's books to my own daughter. It's made me realize that children's books aren't just for kids. You're also trying to entertain parents! For kids, it's about the colorful, fun illustrations and the rhyming text. For parents, it's about noticing little details they haven't seen in other books.
TS: Could you give us a few examples some of the "Only in Taiwan" moments in Hey Taipei?
KC: In the night market scene, for instance, the little girl is eating a big bowl of mango ice. But next to her is a plate of stinky tofu and a bowl of pig's blood soup. ( Read also: Seven Taiwan Night Markets Everyone Needs to Visit) In the scene set in the morning market, you see Taiwanese fruits and vegetables and uniquely Taiwanese things like the blue and white flip-flops and the distinctive shape of the Gogoro electric scooter. In the dinner scene, there's a bottle of Taiwan Beer on the table. I know most parents will appreciate that! (Read also: Taiwan's Craft Beer Scene)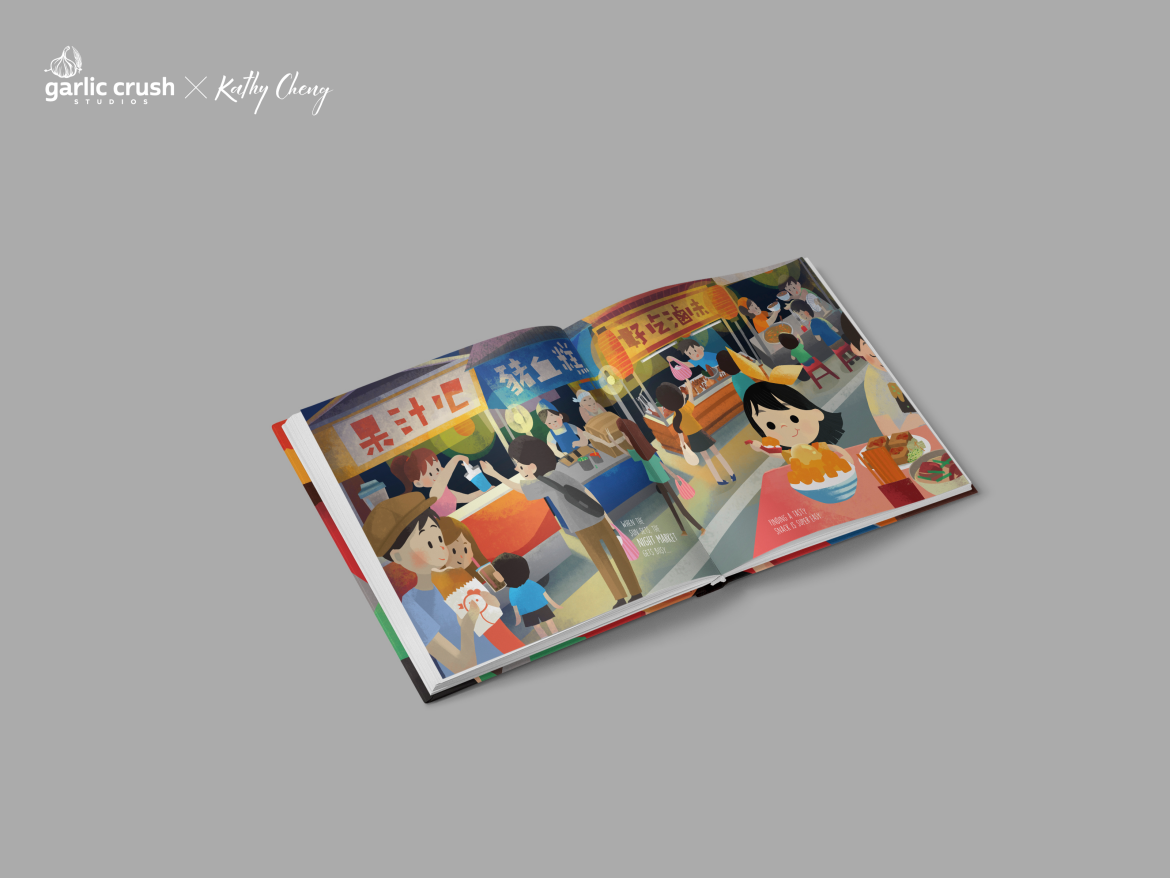 TS: What are some other markets that you're exploring for Hey Taipei?
KC: Overseas Taiwanese are the biggest potential market. Next are international residents of Taiwan, past or present. And when the book is in print, we'll start trying to get the book in front of tourists too. My goal is to see Hey Taipei in the airport gift shops, at Eslite Bookstore, and in the Taipei 101 gift shop. The response so far from overseas has been really great. Orders have come from just about every corner of the US, also throughout Canada, Australia, Europe, and the UK. In Asia, we've had orders from Hong Kong, Japan, and Singapore. It looks like about 25% of orders will be shipped overseas.
TS: Your blog, Tricky Taipei, offers a great mix of information and opinion, with subject matter running the gamut, from Taipei food listings and hotel reviews to personal articles and essays on political subjects. What was your original inspiration for Tricky Taipei?
KC: I started the blog soon after I moved back to Taipei from New York. I work from home, so I knew if I didn't start a side project to get me out of the house once in a while I'd start to feel cabin fever. Like a lot of bloggers, I wanted to write the kind of content I wish was already out there. The original purpose of Tricky Taipei was to share design, food and lifestyle posts in English, and anything else I came across about life in Taipei that surprised me.
Like a lot of bloggers, I wanted to write the kind of content I wish was already out there.
TS: How has Tricky Taipei changed since its inception?
KC: Over time, I've started sharing more opinion-based posts and I've shifted more attention to the Facebook page. These days due to time constraints I write less for the blog, and spend most of my energy on Tricky Taipei's Facebook page, Instagram and Twitter accounts.
TS: Where do your readers come from? Local expats? Folks planning their vacations in Taiwan?
KC: All of the above. It's a good mix of long-term international residents in Taipei, English-speaking local residents, American-born Taiwanese and more.(Read also: New Sources Driving Taiwan's Tourism Growth)
TS: Tricky Taipei definitely pulls no punches when it comes to offering suggestions for how Taiwan can better promote itself internationally. In what ways has Taiwan been successful in promoting itself internationally? And who are some of the entities that are doing a good job promoting Taiwan?
KC: I follow a lot of Instagram accounts from Japan about traveling in Taiwan. There are dozens of them covering where to eat and what to buy. And when there are Taiwan-themed festivals in Japan I usually find their logos look great and the promotions are done really well.
TS: A lot of your posts concern travel. How has having a baby changed the way you travel?
KC: I traveled with my baby to New York and Sydney in her first year. The biggest change compared to traveling pre-baby is now I have to be flexible and keep our agenda simple. Meals are planned around her schedule at baby-friendly restaurants, and I give in to jet lag instead of fighting it because traveling with her is pretty exhausting! (Read also: 3 Ideas For Family, Couples, and Friends To Travel Around Taiwan)
TS: What are some places in Taipei that are on your radar for traveling with your child in the next couple of years?
KC: I think Taipei is a fantastic city to explore with kids. Especially compared to other cities in Asia which can be much more dense and overwhelming like Hong Kong or Beijing. It's super easy to get around on the MRT and there are lots of kid-centric things to do. Everything from going to Taipei Zoo, taking the gondola up to Maokong, to running around Daan Park or Chiang-Kai Shek Memorial Hall. The riverside parks are also fantastic for bike rides. (Read also: 6 things to do in Taipei that should be on every visitor's bucket list)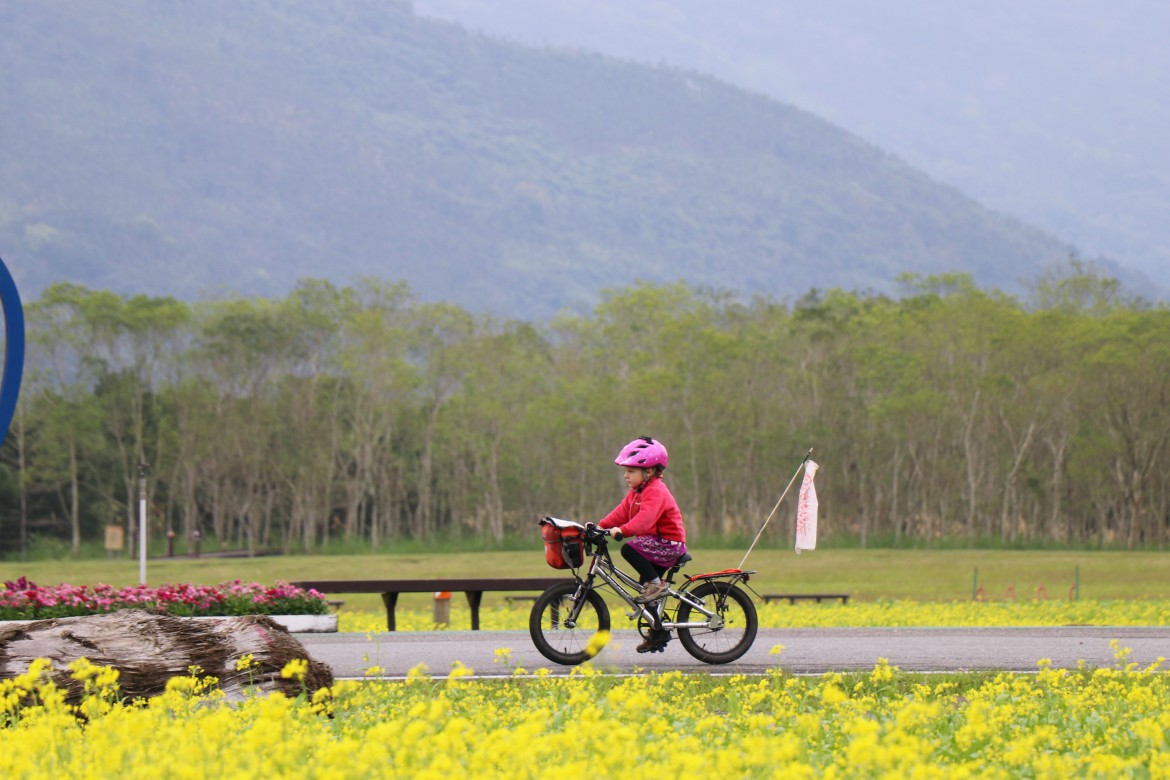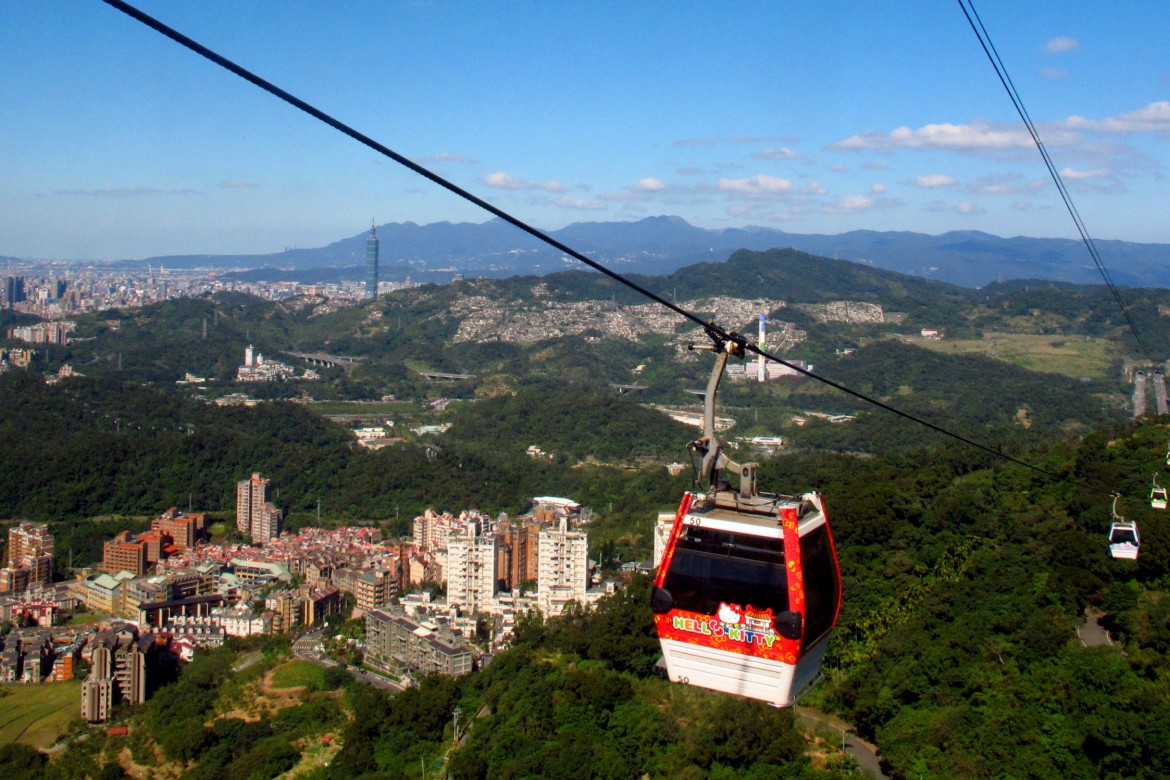 I think Taipei is a fantastic city to explore with kids. Especially compared to other cities in Asia which can be much more dense and overwhelming like Hong Kong or Beijing.
TS: What about travel with kids outside of Taipei?
KC: Once you've seen the sights in Taipei, you can branch out a little. Just take the high-speed rail and in a few hours, you could be in Tainan, Taichung or Kaohsiung. Or close to Taipei, you can head out to Yangmingshan for the day. Jiufen is always popular with families, but I'm not sure if kids would have the stamina for all those steps! (Read also: 5 things to do in Kaohsiung)
Click here to pre-order your copy of Hey Taipei.