It's a new year in Taiwan, hence…time for some new year's recommendations!  In the traditional Lunar calendar, 2019 is the year of the pig, a zodiac sign representing luck, wealth and indulgence. But all pig years aren't equal, and elementally speaking, 2019 is an earth pig year, making this a good year to get in touch with nature (not that there are any bad years for that). The pig also occupies the last position in the Chinese Zodiac, meaning pig years represent the end of the twelve-year cycle. (Read also: From Our Guides: Secrets to Traveling around Taiwan over Chinese New Year)
Keeping this in mind, we'll be centering our recommended experiences for 2019 around the themes of abundance, indulgence, getting in touch with nature, and coming full circle.
1.Abundance: Dine in Taipei's Finest Restaurants
Taiwan has no shortage of opportunities for those looking to experience the finer things in life. 
In 2018, thanks in part to the publication of the Taipei Michelin Guide, Taipei's reputation as a foodie's paradise grew mightily from a city known for great street food to a city known for fine dining. In 2019, we see no reason for this trend to slow down.  So while we're not going to give up making pigs of ourselves at the night market this year, we definitely plan on taking advantage of the plethora of excellent Michelin-starred restaurants in Taipei. (Read also: Celebrating Michelin Gastromonth in Taipei)
If you're looking for single Michelin-starred excellence, Taïrroir is an exceptional restaurant blending Chinese cuisine, Taiwanese ingredients and Western aesthetics. (Read also: Taïrroir, New Michelin star of Taiwan blends Chinese cuisine with western aesthetics)
https://www.facebook.com/tairroir/photos/a.618165475015997/618910304941514/?type=3&theater
One Michelin-star not abundant enough? Put a meal at Taipei's two-starred Nihonryori RyuGin.
(sister to the world-renowned RyuGin in Tokyo) on your 2019 dining calendar. Like its sister restaurant in Tokyo, Taipei's Ryugin delivers creative, modern Japanese cuisine, mixing these elements with Taiwanese ingredients and local gastronomic elements. (Read also: Michelin star-studded summit in Taiwan serves up mouthwatering cuisine)
https://www.facebook.com/ShounRyugin/photos/pcb.2216182815292330/2216182425292369/?type=3&theater
If it's three stars you're after, Le Palais is the only restaurant in Taipei with a triple star Michelin rating, and widely considered one of the finest Cantonese restaurants in Asia. Their food is as amazing as you'd expect, the ambiance divine, and the view (Le Palais is located on the 17th floor of the Palais de Chine Hotel) is spectacular. Taiwan Scene visited Le Palais in 2018 to interview Andrew Zimmern, and Chinese New Year bonuses willing, we're hoping to go back at least once in 2019.
The above suggestions represent a mere 3 of 20 (as of this writing) Michelin starred restaurants, and that's not counting the 36 food stalls awarded the coveted Bib Gourmet distinction. Click here for a full listing. So whatever your budget, you'll have abundant opportunities to dine on the finer side in Taipei in 2019 (even if said fine dining occurs al fresco).
2.Indulgence: Spas and Massage
From streetside massage to the world's best hot springs to luxury spas, Taiwan is no slouch when it comes for opportunities for sheer indulgence. 
From streetside massage to the world's best hot springs and luxury spas, Taiwan is no slouch when it comes to opportunities for sheer indulgence. Places to get massage range from unpretentious foot massage spots offering reflexology sessions for about 500 NT (USD$15) for a 30-minute session to full-on luxury spas featuring body massage and beauty treatments in an environment of pure indulgence.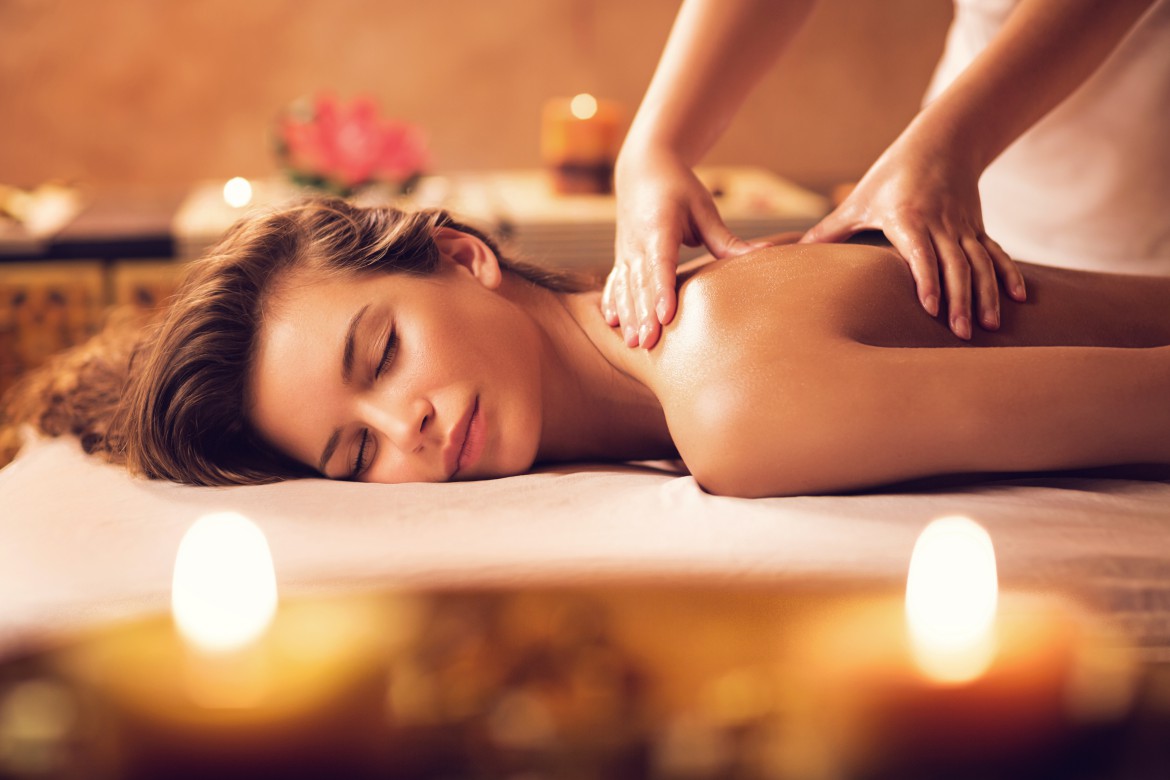 Visitors to Taipei looking for the former type (some of which are still pretty darn nice) will find plenty to choose from in the Ximending neighborhood. These foot massage places are usually good quality, with some offering full body massage as well. On the north side of town, Tamsui's old street has a couple of good massage spots, including one run by extremely intuitive blind masseuses trained as part of various programs for the blind first introduced in Taiwan by the Japanese during the colonial era.
If you're looking to get even more indulgent, Taiwan has excellent spas. We've recently written about five of our favorite spas and the treatments they offer, so click on over to  Five Taipei Spas Worth Visiting to check those out.
There are tons of massage places and spas outside of Taipei, of course, many of which are connected to places of scenic beauty, hot springs (or both). One of our favorite all-around spas is the King's Garden Villa in Guanziling, which offers a bewildering variety of hot spring pools of various fragrance and temperature. (Read also: Hot Springs, Spas and Spa Hotels Around Taiwan)
Guanziling is also a good spot to get away from the city, which brings us to our next pig-year category:     
3.Earthy-ness: Getting in touch with Nature
While a visit to Taipei 101's observation deck hardly counts as a nature trip, it does offer a great vantage point from which to plan, for it's from this height that you'll clearly see that Taipei City (Taiwan's largest metropolis) is little more than a brief interruption of steel, concrete and glass on an island almost entirely covered by jungles and mountains stretching from north to south.
Short trips out of the city are as simple as taking the MRT to nearly any terminal stop and walking (or hopping in a taxi) to a trailhead. One of our favorite hikes is the YingHe Cave Hiking Trail, which stretches between the Xindian district and the tea-mountains of Maokong. The Taipei City Government recently published a decent list of hiking trails all within striking distance of the MRT, and the Taipei Hikers Facebook Group is a great place to meet fellow hikers for treks both in and out of the city. (Read also: Seven Star Mountain, a Hike You Cannot Miss While in Taipei)
But to really experience Taiwan, you need to leave the cities behind.
Interested in Taiwan's complex and ancient indigenous cultures? Though eastern Taiwan is more closely associated with tribal culture, Hsinchu county is home to both Chingchuan and Smangus, two tribal villages where visitors can spend days or even weeks hiking, living with villagers and learning about indigenous cultures. Check out Indigenous Culture, not Food, is Taiwan's Top Tourist Attraction for a more in-depth analysis on tribal travel in Taiwan.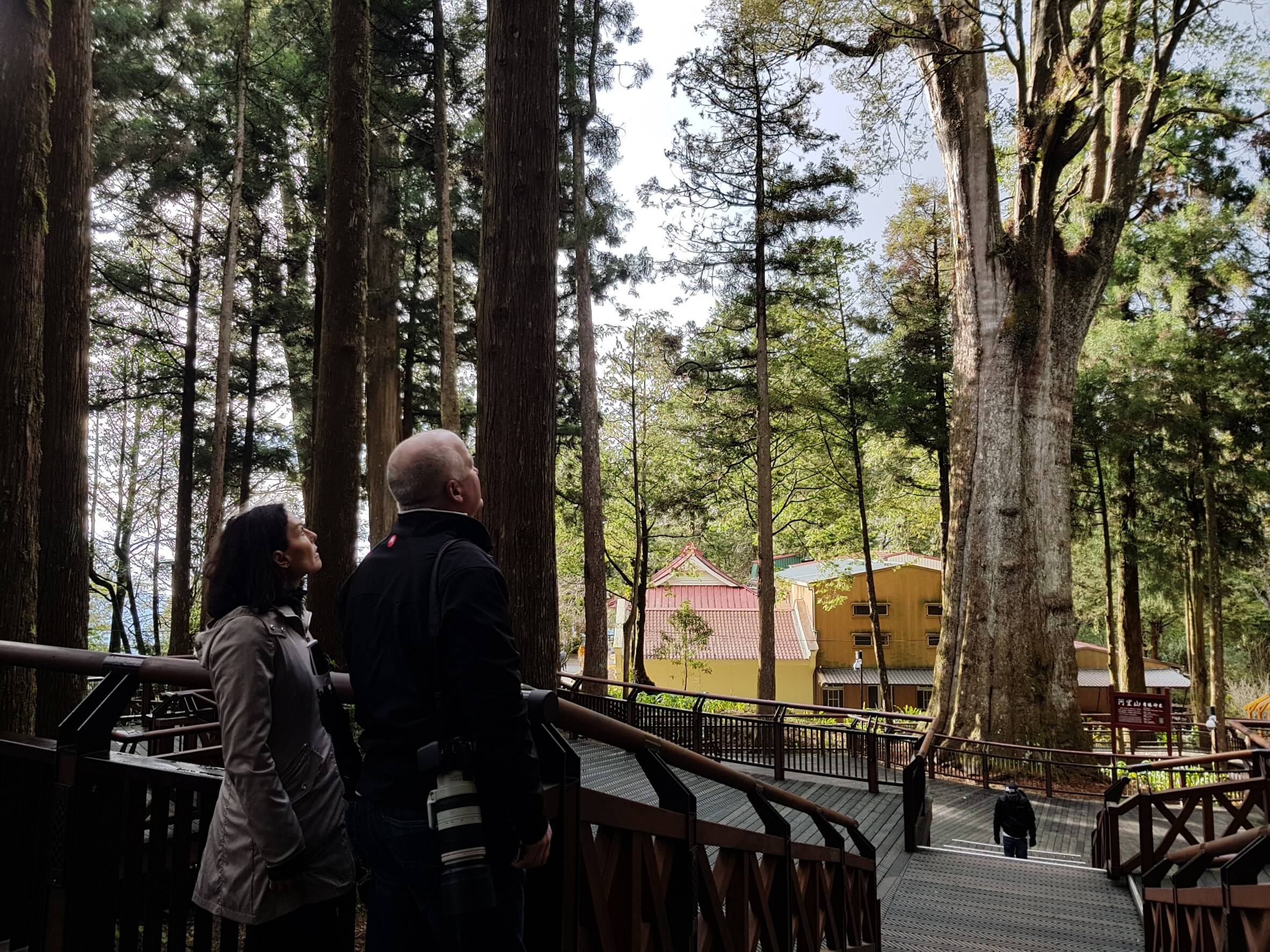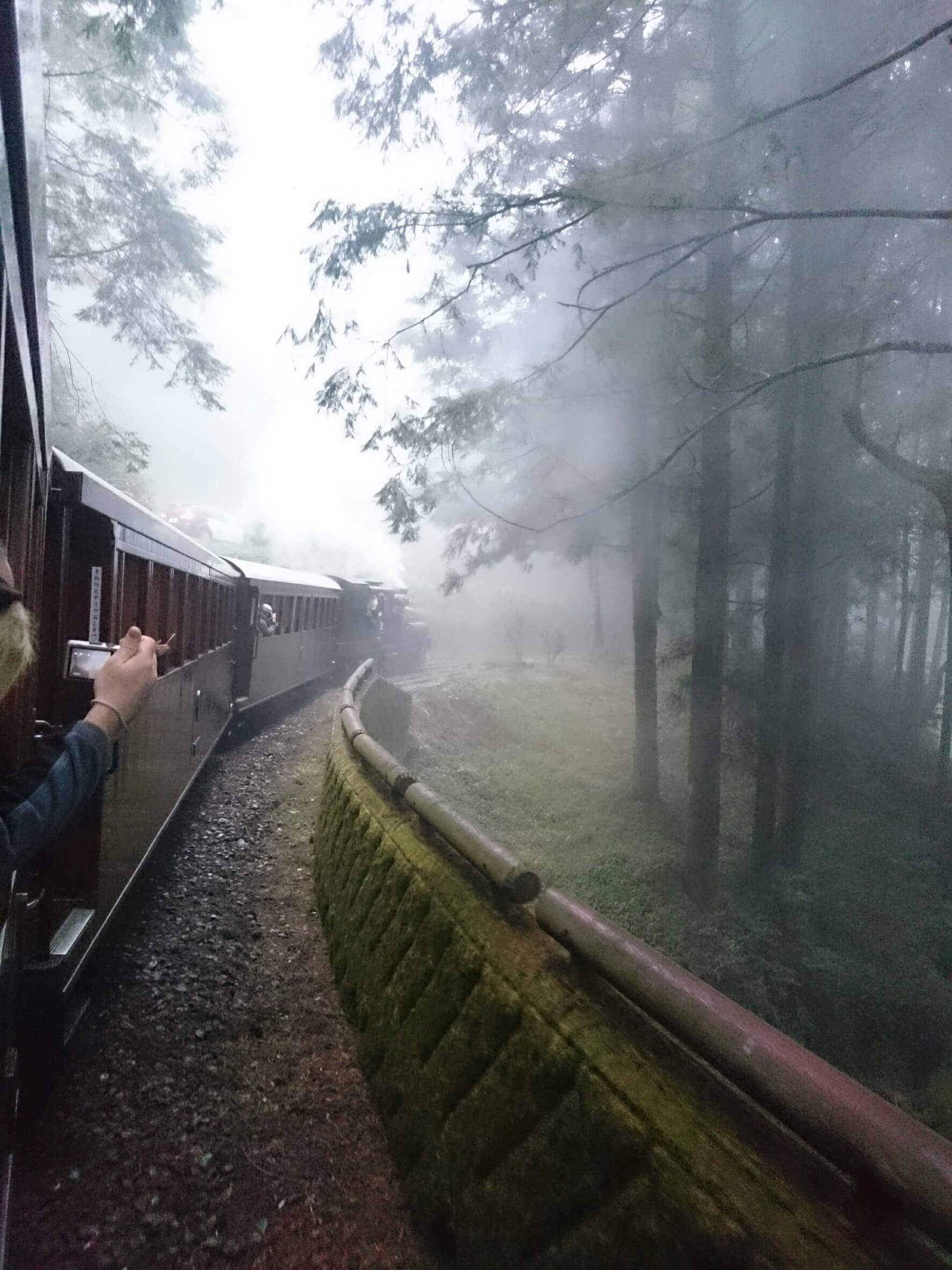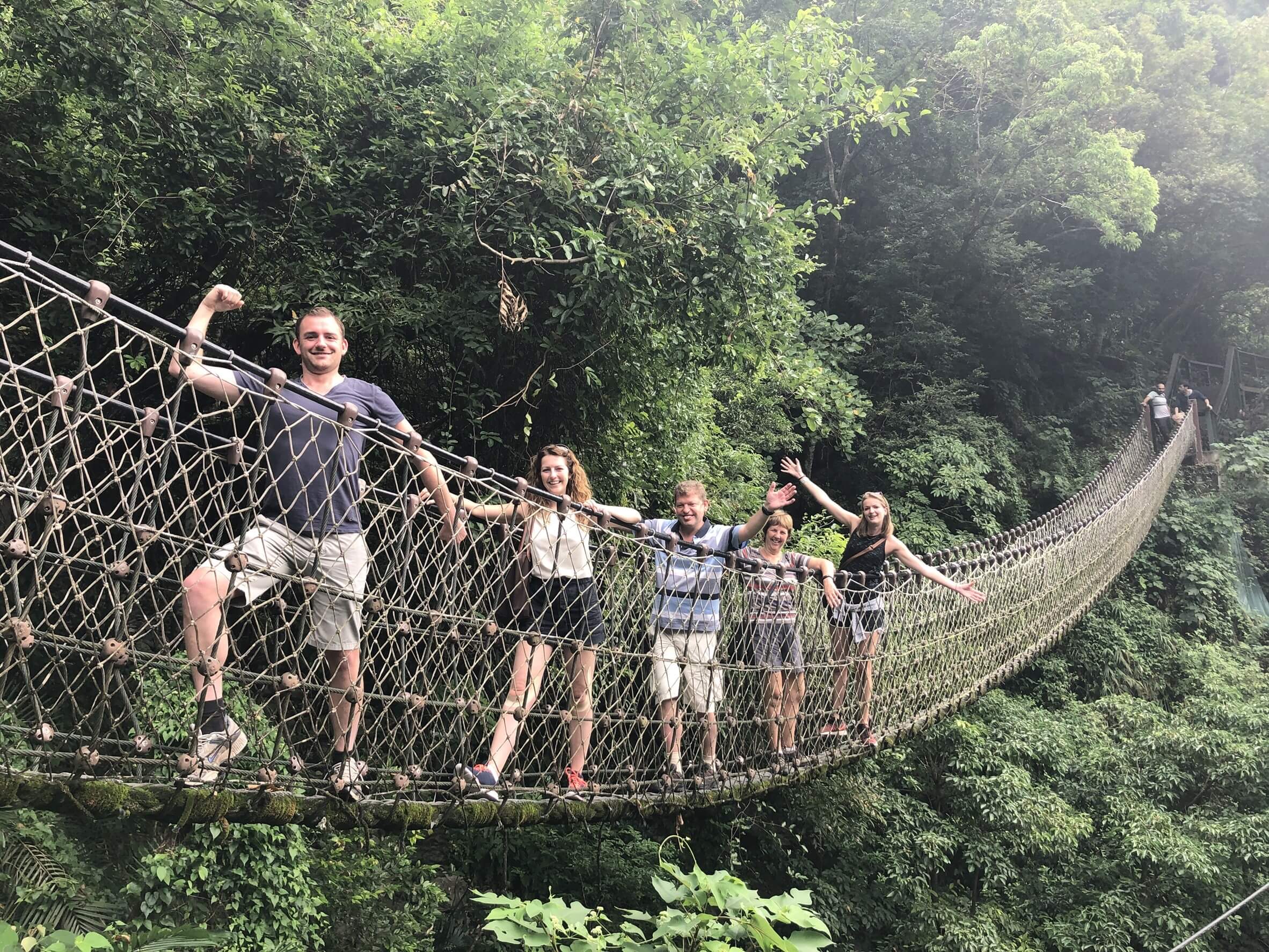 If you're looking to mix luxury, indulgence, and nature, sign up for MyTaiwanTour's Mid Island History and Nature Luxury Tour, a three-day tour into some of Taiwan's most scenic mountain regions.
4.Coming Full Circle: Circumnavigating Taiwan by Bicycle
There are few better ways to fully experience the richness of Taiwan than by circling the island by heading south down one coast and back north up the other.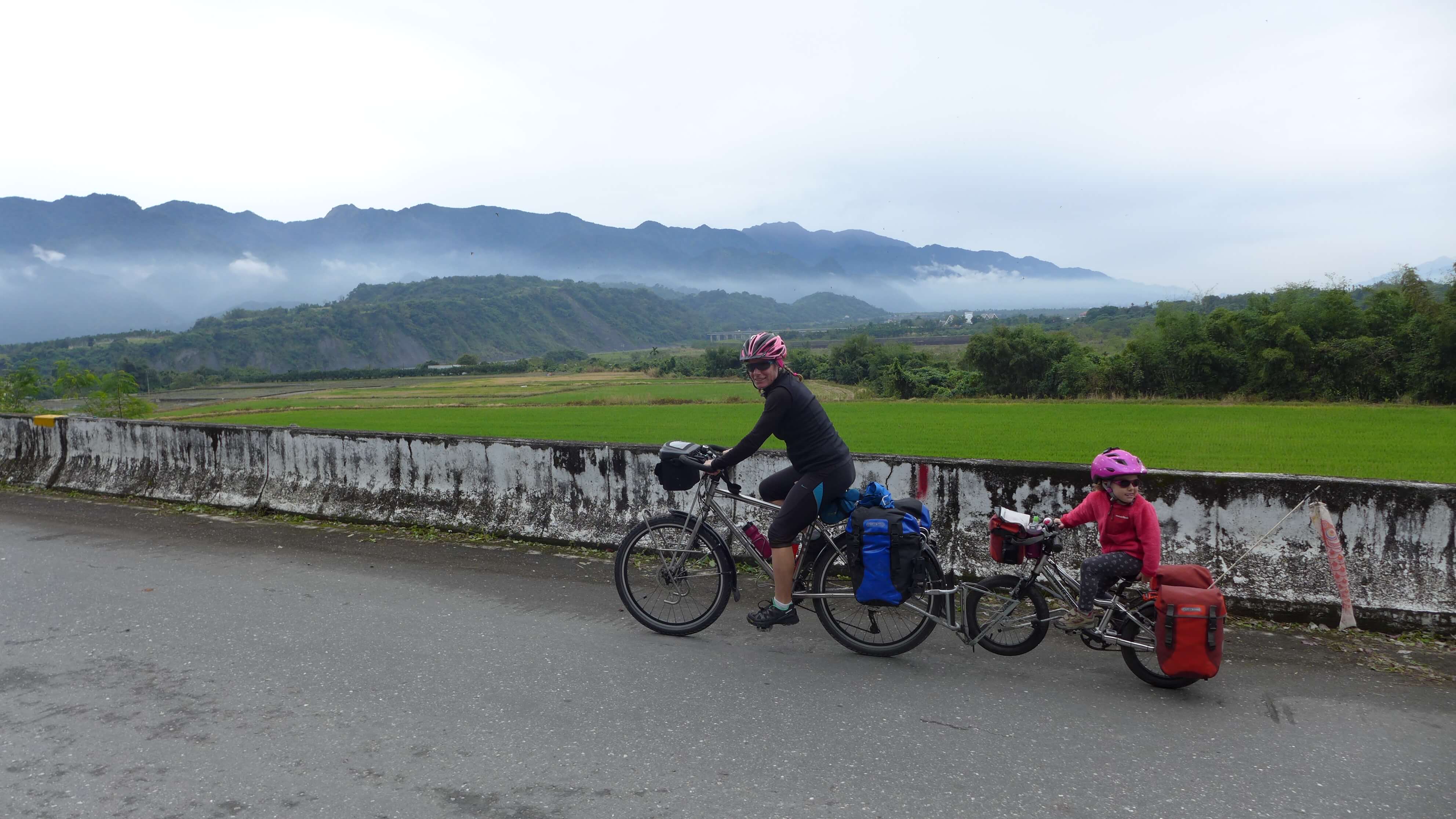 There are few better ways to fully experience the richness of Taiwan than by circling the island by heading south down one coast and back north up the other. Such a circumnavigation can be done many ways; kayaking, rollerblading and old-fashioned walking aren't unheard of. But for our money, the best way to circle Taiwan is counterclockwise by bicycle, heading down the west coast first to Kenting park on the island's southern tip, then back up the east coast (with a bit of zigging and zagging through mountains along the way). Why counterclockwise? Taiwan drives on the right, so counterclockwise keeps you on the ocean side for most of the ride. (Read also: The Family that Rides Together: Around the world with Céline and Xavier Pasche)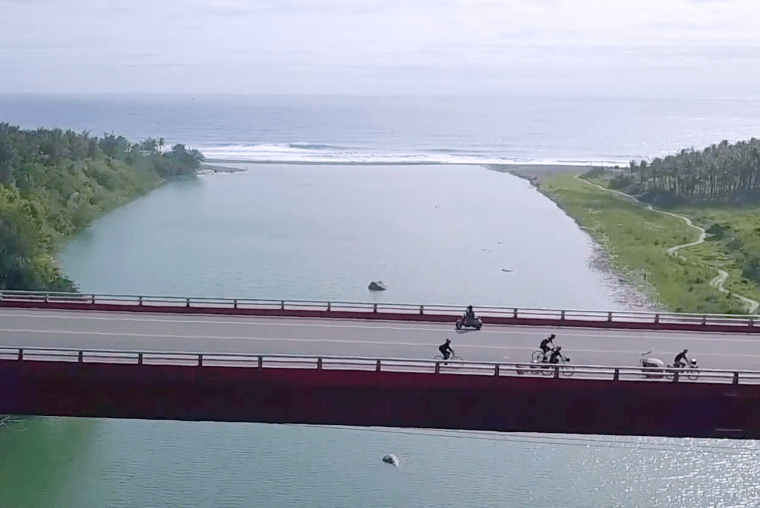 How long should you plan for an epic cycling journey like this? The basic circular route without any detours is around a thousand kilometers, so giving yourself ten days allows for a leisurely 100km per with space for occasional detours. The Taiwan 48 Hour Endurance Race picks up the pace a tad by cramming the entire ride in two days, but don't expect to do much sightseeing at this pace. If you're looking to customize a tour around the island by bike, MyTaiwanTour will arrange your hotels, meals, guides, and bikes for you in advance, allowing you to spend your time cycling & soaking up the sights. (And on that note, if multi-day cycling trips aren't your cup of tea, the company offers a guided tour called  Around The Island in Eight Days  that will bring you around Taiwan in total luxury.)
5.Some Last Words on the Noble Pig
As 2019 is a pig year, it behooves us to spare a few words on the noble animal so important to Taiwanese culture (and yes, cuisine). Just as with our neighbor across the strait with whom we share common language and culture, to say the pig is important in Taiwan is an understatement. The character for home (家), included in such comforting words as family (家人), homeland (家園) and home cooking (家常菜) is basically just a modification of the character for pig (豬) stuck comfortably under a roof (家). (Read also: 3 Ideas For Family, Couples, and Friends To Travel Around Taiwan)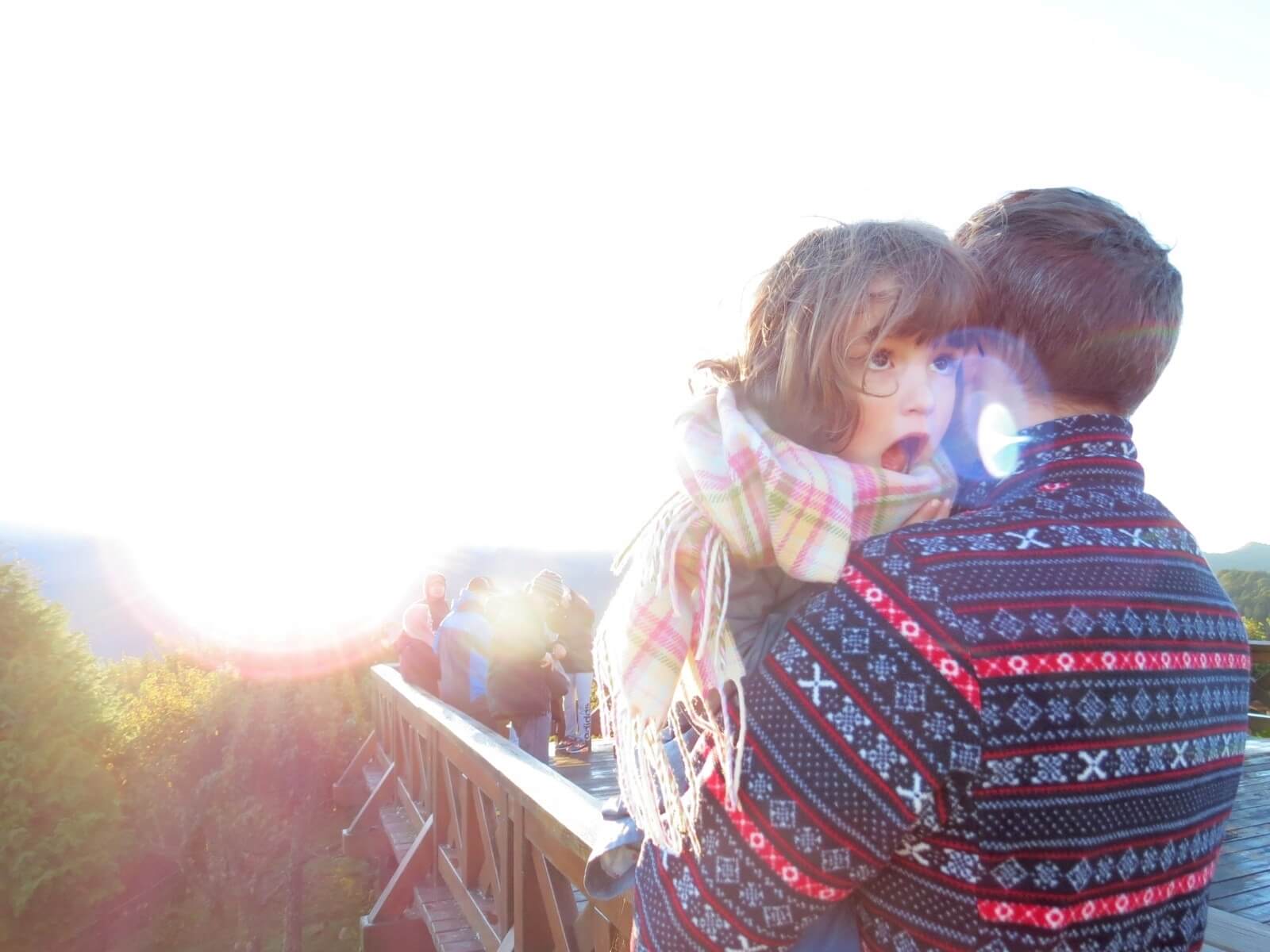 Listing places to get good pork dishes in Taiwan requires an article of its own, if not a standalone pork-based guidebook. Suffice to say, if you're a foodie in Taiwan you're going to eat copious amounts of pork, (unless you're vegetarian, halal or kosher, in which case suitable spots are a mere Google search away).  Places to go where you can hang out with pigs are a bit rarer, and narrowing this down to "places within driving distance of Taipei where you can hang out with the extremely rare Mangalica (AKA sheep pigs, so called thanks to their sheep-like hair)" culls the list down to a single listing: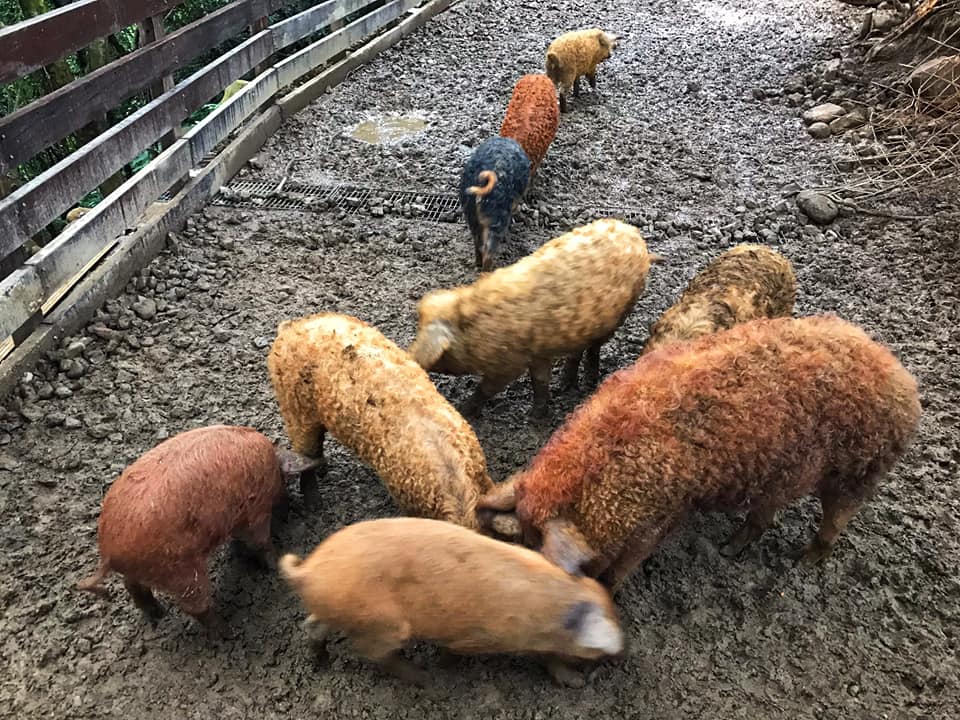 Operated by the same enthusiastic animal lover who runs  Taipei's famous "Alpaca Cafe", the Dongpo Mangalica Pig Farm is a combo farm/coffee shop in the mountains north of Taipei city where visitors can hang out with the wooly pigs, play frisbee with the owner's border collie and relax in a serene environment. And if you really fall in love with the pigs, you can bring some home in the form of grilled Mangalica pig sausage.
Pig years are meant for celebration, abundance, nature, and occasionally (dare we say) overindulgence. Taiwan, of course, is a wonderful place for all of these things, but if you're planning to take us up on the overindulgence part, our suggestion is that you emulate that most noble of pigs, Zhu Bajie.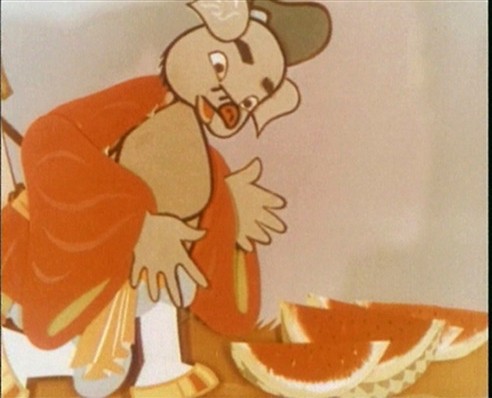 Also known as Pigsy, this half-man half-pig character from the novel Journey to the West embodies many of the characteristics generally associated with pigs, including laziness, gluttony, and lust. But Zhu Bajie is a complex character with many positive aspects as well, including kindness, tolerance, and unflagging optimism, making him a great friend and helper to the  Bodhisattvas. So if you must make a pig of yourself during the year of the pig, be like Zhu Bajie. You may not achieve enlightenment yourself, but at least you'll be able to brag about helping others to find Nirvana.
And if that's not nice, we don't know what is.
Happy 2019, from Taiwan Scene!