The American cheese maker on working in Taiwan, local ingredients and his son's cheese tastes
Taiwan Seen is a series highlighting the work of Taiwan-based businesses, entrepreneurs and creatives. (Related: Goats and Gas Masks at Taiwan's Hell Kitchen)
For the first installment, we spoke to Henry Gerard, a Taichung-based cheese maker from Los Angeles, who has been making cheese in Taiwan with his wife Brenda at Dida Creamery for the past four years, having first moved here in 2009.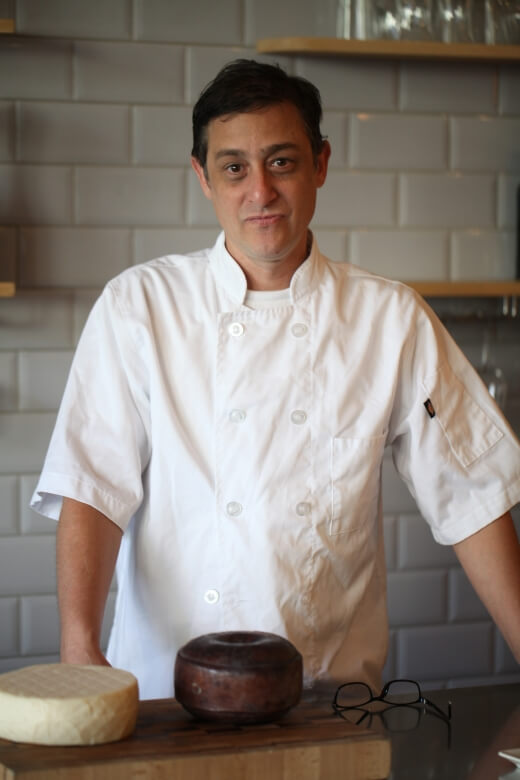 Where did the idea for Dida Creamery come from?
We were making cheese, to sell it we had to come up with a business and concept. A lot of cheese making companies call themselves creameries, so we just followed in the tradition.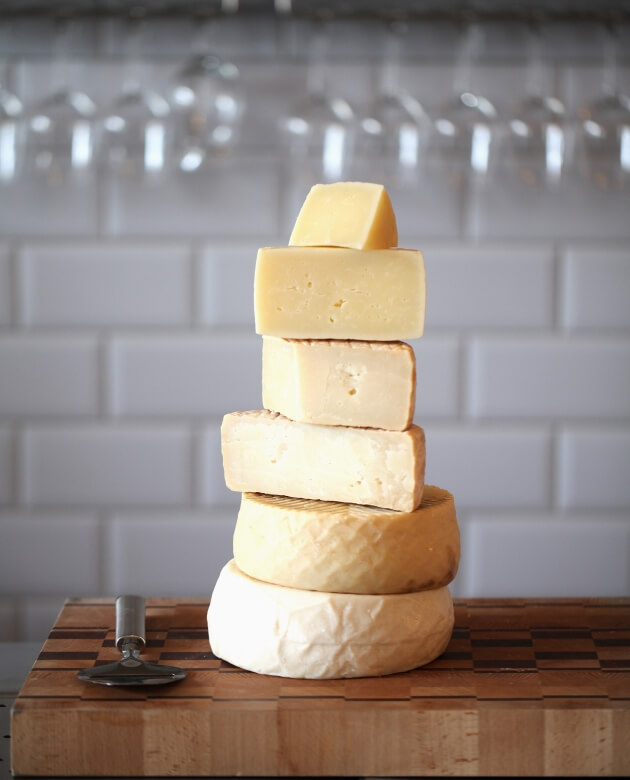 How did the name come about?
The name came last. Brenda's sister recommended it, if I remember correctly, and people liked it. I wasn't so hung up on the name at the time because I was so busy. Next time maybe I will pay more attention.
How long have you been in operation?
I've been making cheese around ten years, but as a business about four years.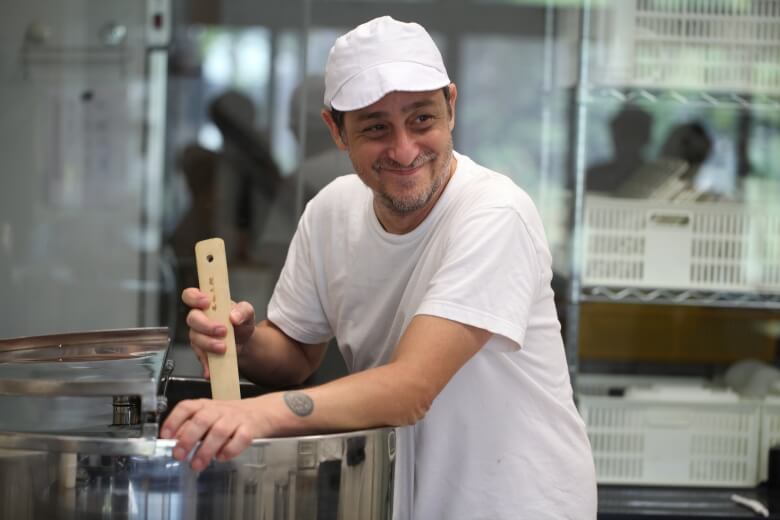 How does it feel to be Taiwan's first cheesemakers?
We may be the first artisan cheese company to offer such varieties but I believe there were others. I heard of a German man that was making cheese years ago, though I've never met or come across him. There is a Taiwanese person I've heard of on the east coast, but I don't know him. I don't really think about being the first, I'm more into making good cheese and improving on it. I want to make cheeses that people like at the highest level, this is what keeps me up at night.
What are the biggest challenges when it comes to producing cheese in Taiwan?
After sourcing the milk, the biggest challenge is logistics. I have to pick up the milk personally every morning for processing. Of course, the weather and terroir come into play, but this is the job of any artisan, take what is around you, produce something and make it at the best level one can.
What types of cheese are most popular here in Taiwan?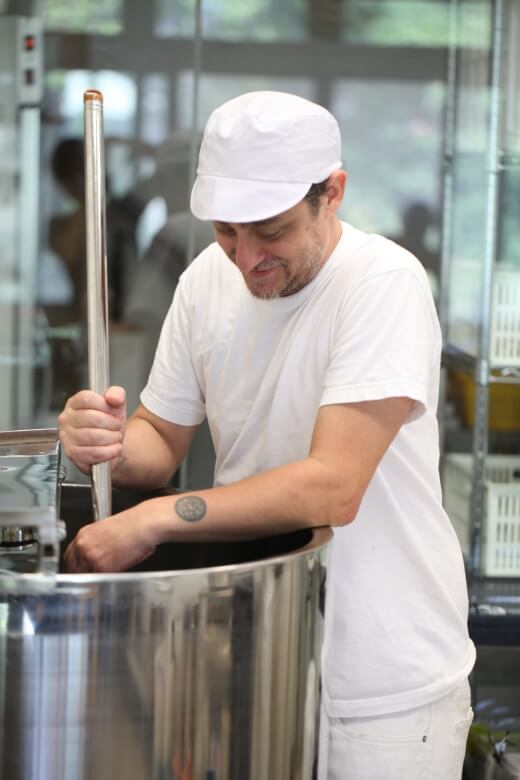 Stretch curd types of cheese such as mozzarella, burrata and smoked scamroza are popular in our shop. Cheddar cheese curds are also well liked by the young and old. We've started making halloumi, which is becoming a best seller. Some people were surprised how well received our bloomy rind and wash rind cheeses are. These stinky cheeses (brie and taleggio styles) are a perfect example of a cheese that is affected by the terroir which produces local flavors that people appreciate.
What would you say is your signature product?
Fresh cheeses are what we started out making. I guess I would have to say cottage cheese and mozzarella is what people first started buying. But now, I think our aged cheeses really represent what we are capable of in Taiwan. As a signature product, I believe our Saison cheese is what makes me happiest.
You're known for mixing local ingredients with your cheeses (mapo tofu for example), what other local ingredients would you like to utilize in the future?
We're lucky to be surrounded by foodie friends that love our products. The mapo tofu was developed with my good friend Rachel An. I'm honored that some of the top local chefs use our products in delicious and highly creative dishes. In the future, we'd like to develop more flavored butter with local ingredients such as scallion and ma-gao.
We read an interview from a couple of years ago that said your then five-year-old son didn't like cheese. Has he changed his tune?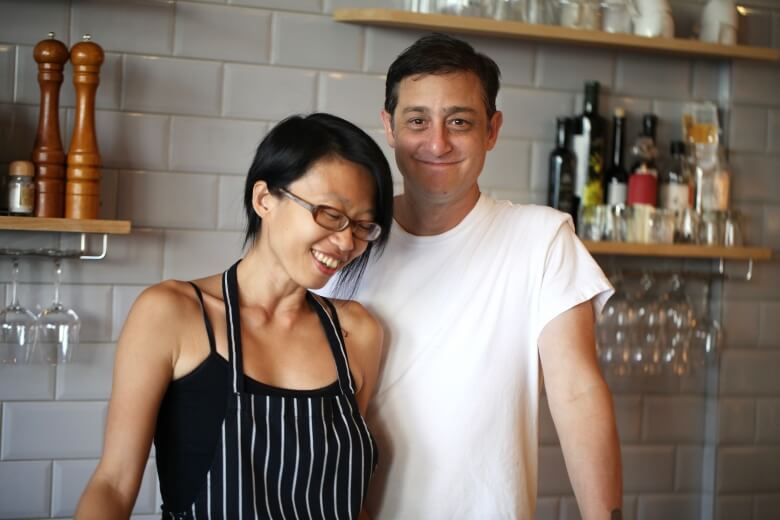 He's seven now, this is what Brenda and I get for being so rebellious and free in our early lives. Our boy only eats cheese with tacos, on grilled cheese and pizza. When I ask him if he likes cheese he says "no, but your cheese is really good, daddy." He doesn't want me to change the password to the iPad…
To find out more about Dida Cheese and to order their products, you can visit their official website.
More stories of Taiwan:
Dreaming of Food in Taipei: YouTube Star Ku of Ku's Dream Shares His Love of Local Taiwanese Eats
Taiwan's First Professional Underwater Cetacean Photographer