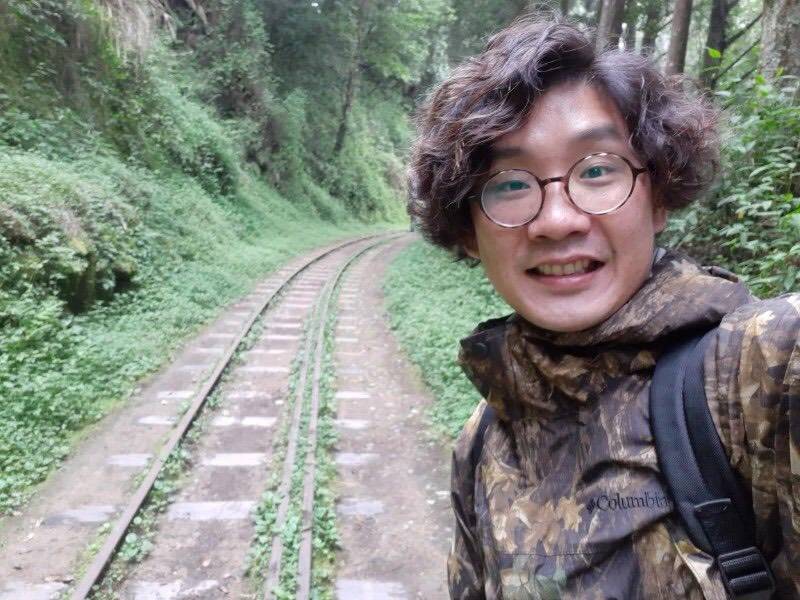 Back in the late '90s, a hit show Super Sunday was on every family's TV on Sunday nights in Taiwan. The segment Super Mission was the Taiwanese version of Mission Impossible. But instead of jumping from a helicopter to a skyscraper, the host would go on a challenging mission to find the guest's long-lost friend, family member or even an old lover who they wanted to meet again. With limited clues at their disposal, the top purpose of the show was to restore the missing part of people's lives and make their story complete again. You might think this type of drama can only be seen on TV, but this is exactly what Gordon Chen does every day. However, he is not filming a show, he is a tour guide at MyTaiwanTour.
Gordon shared his experience of being a tour guide with Taiwan Scene and gave us a perfect summary of his career: "My job is like taking on a super mission every day. We listen to people's stories, help them find their old memories and create a new chapter of their lives." His calling of being a guide was realized during the year he worked in Europe, where he realized an undeniable fact – Taiwan is sort of unknown to most people in the world. "When I told people I'm from Taiwan, I'd either get a confused face or people would reply 'you mean Thailand?'" He was determined to be a tour guide to tell the story of Taiwan when he returned to his homeland and joined MyTaiwanTour immediately.
He has hosted a 21-day tour with a Taiwanese-American family finding their roots and has also toured with a team of French YouTubers for a round-Taiwan trip to film the most amazing parts of the island. He has also taken a Taiwanese TV drama fan all around Taiwan, not just to visit any old attractions but to find the shooting scenes from the dramas. Listening to Gordon sharing his tour guide life, we now understand what he meant by "super mission". Gordon, as a guide, goes on the mission of taking people on a journey to create the most unforgettable trip to Taiwan. (Read more: Don't go to Taiwan: Behind the Scenes)
"90% of the time, I can find a common interest between me and the guests, but there are still times I find it pretty challenging to get along with a group of people who I've never met." Gordon continues to share his point of view regarding communication with the guests. For him, the basic job of a guide is to introduce Taiwan. Whenever he felt "unconnected" to a guest, he just goes back to basics and brings out as much knowledge about Taiwan as possible. Eventually, he can always find some topics that they're interested in.
Moreover, being a tour guide also motivates a person to never stop living and learning, which is a huge benefit to Gordon. The guests can ask all kinds of questions. From history, economics, or even politics, each guest has their own query and it's the guide's job to answer the question. "Why do you use chopsticks?" "Why do you want to use chopsticks?" "Why do the Taiwanese have milk farms?" "Why do you have milk farms but are not producing cheese?" "I get all kinds of questions that I didn't even know were questions," Gordon laughs. "But it feels nice when I can answer all of them."
Throughout the whole interview, Gordon acted calm, honest and shared his stories with a touch of humor. As a guide, he is also passionate. He's passionate about showing guests what they want to see and telling them what they what to know. "Surprising and unexpected" are the two words he uses to summarize his work. No matter where you're from, and for whatever reason you've come to Taiwan, join Gordon and MyTaiwanTour on their mission impossible and prepare to be surprised by what the country has to offer.
More Stories from Travel Insiders
Travel Insider: Tour Guide Kelly Lin
Travel Insider: Business Development Manager Fion Chang