Affordable and convenient, motels are very popular with people across Taiwan. Despite often being referred to as love hotels due to being highly favored spots for couples to spend some quality time together (rooms are usually available by the hour for 休息/xiuxi/rest), there are several other reasons for people to check in at a Taiwanese motel. From KTV to drinking parties to cosplay to just chilling out, motel rooms have a variety of uses. Taichung (台中) in central Taiwan is a city with a great range of motel options, all with different themes and selling points that have people coming back. Here are some of the best for all your motel needs. (Read more: A Dozen Things Worth Doing in Taichung)
Mulan Motel (沐蘭精品旅館台中館)
Surrounded by cypress trees, Mulan Motel's interior design incorporates the natural elements of air, sun, and water. A "forest living space," there are plants such as flowers and bonsai trees all over the motel creating a romantic, calming atmosphere akin to that of an idol drama; a very popular genre in Taiwan. Spacious rooms with themes such as water, clouds, and flowers, the facilities include hot spring pools, king-sized beds and private garden areas. The motel can also secure you reservations at two Japanese restaurants, offers valet services, essential oils bath packs and more. If you haven't quite realized it yet, a lot of motels in Taiwan are a world away from what you'd expect from a motel in the West.
Forbidden City Motel (紫禁城 MOTEL 主題會館)
Costing NT$1 billion to build (their website feels the need to tell you this, for some reason), this magnificent motel has an ancient Chinese architecture theme, with an aesthetic reflecting China's past dynasties, including courtyards, columns, statues, and large palace-style doors. The rooms look like they've being plucked straight out of an imperial drama and given a modern makeover, with facilities such as in-room jacuzzi, massage chairs and 150-inch projector screens perfect for KTV.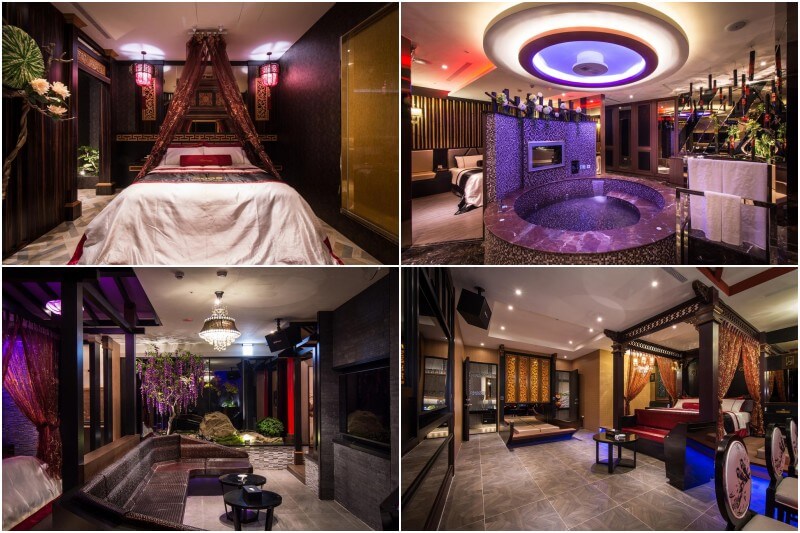 Ease Motel Taichung (天韻MOTEL)
The ideal place to enjoy a lavish KTV session, the KTV room at Ease Motel includes a spa bath and a private garden, while their XL room option comes with its own steam room. Nearby attractions include Tiger City Shopping Mall and the Far Eastern department store, so it's a great base if you want to also do some shopping. The rooms are spacious and comfortable with decadent, trendy design, making this motel option seem less of a novelty than others with a more prominent theme. (Read also: Taichung in a Day: An Exploration of Taiwan's Central City)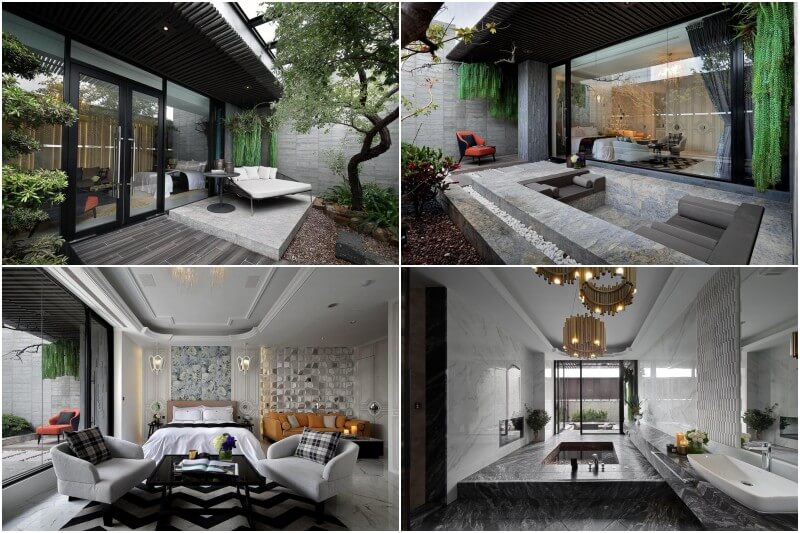 Shuei Wu Motel (水舞行館)
From the same group behind the Mulan Motel, Shuei Wu is another motel that seems a little too luxurious to just be considered a motel. Ambient lighting and clever, efficient use of space, the motel's interior is classy and stylish, with tasteful antiques, ornaments, and designer furniture a feature throughout. The rooms are themed in the same way as at Mulan Motel, the best on offer including KTV equipment, a sauna, an outdoor pool and even a banquet-style dining room. Shuei Wu Motel is not far from the famous Fengjia Night Market should you actually decide to leave your incredible room.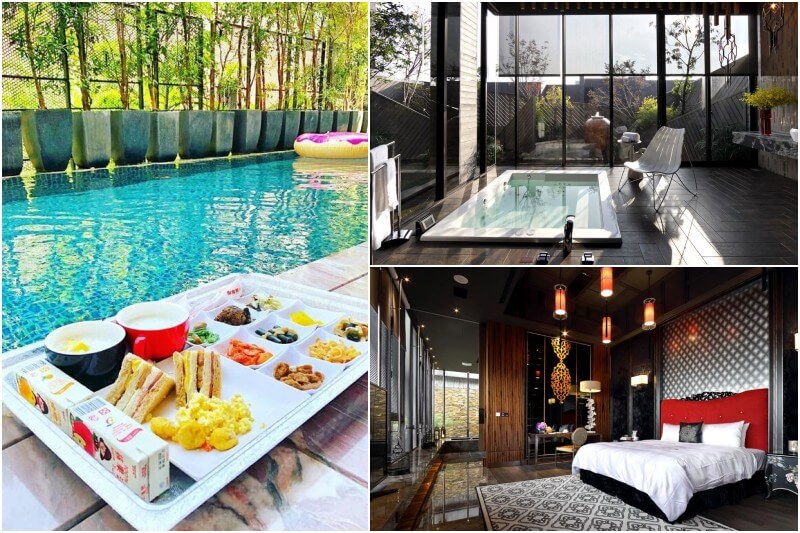 Moonshy Boutique Motel (沐夏精品旅館)
Another motel surrounded by trees, adding to the sense of privacy many clients desire, Moonshy is one more popular Taichung love motel. Not just for couples, however, room facilities include a jacuzzi, steam room, spa, KTV, grill and even pool options, making it the perfect place to throw a party. The motel also offers a breakfast buffet, which will be necessary to help cure your hangover after a night of partying. (You might also like: Travel Deeper to the Lavender Forest in Taichung: Find your direction through yoga and dancing with the fireflies)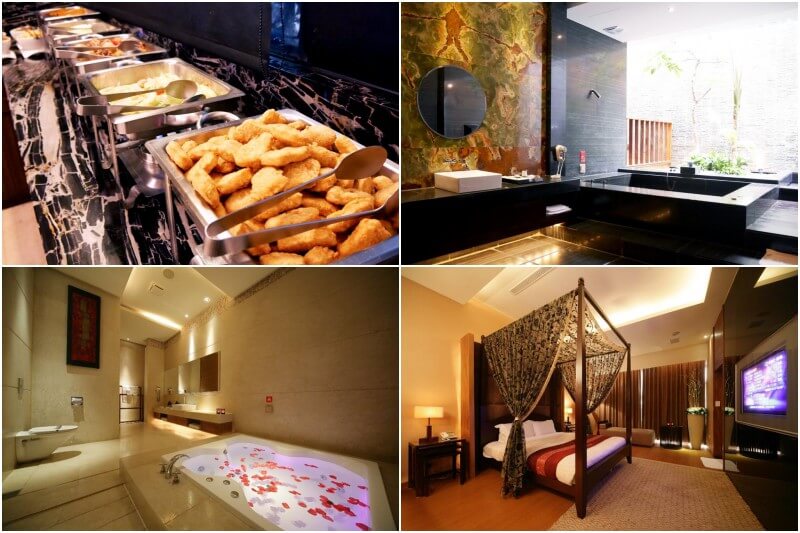 Find more Fantastic Hotels in Taiwan