When the summer heat begins to rise upwards of 30 degrees Celsius, the residents of Taipei have no choice but to hide indoors — only daring to venture outside once the temperature cools down. Local evening markets, which operate starting in the late afternoon, and continuing until the blazing sunsets, are the premier choice for many office workers just getting off work.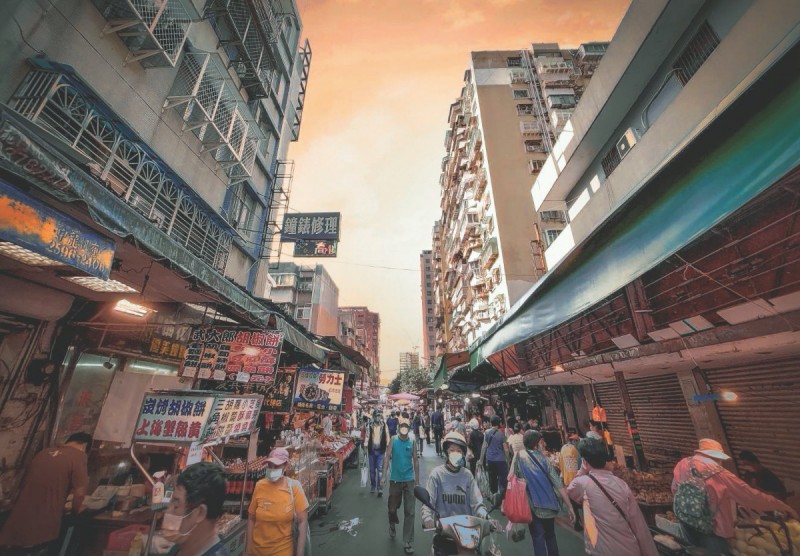 Whether it's shopping for daily necessities or just enjoying a nice meal, these are but a few of the great places to experience the passion of the townspeople and sample local street food. (Read also: Taiwan Knows Food: A Guide to Taipei's Michelin-Worthy Night Markets)
Wanhua District: ​​Shuanghe Market
Located in Wanhua District, about a 15-minute walk either from Wanhua Station (萬華車站) or MRT Longshan Temple Station (捷運龍山寺站), Shuanghe Market (雙和市場) is known for offering budget-friendly fruits, vegetables, and ready-made home-cooked delights. Hundreds of stalls selling local food are lined up side by side, beginning from about three or four o'clock in the afternoon until seven or eight in the evening. Steamed Bun King (饅頭王) sells the ever- popular Taiwanese steamed buns, for example, and offers a whopping variety of over 10 flavors, including meat buns, cabbage, taro, brown sugar, and sesame — at a price of just NT$10 each! Other stalls sell fresh and seasonal fruits, such as pineapple, mango, and dragon fruit, which are harvested around June or July, the height of summer.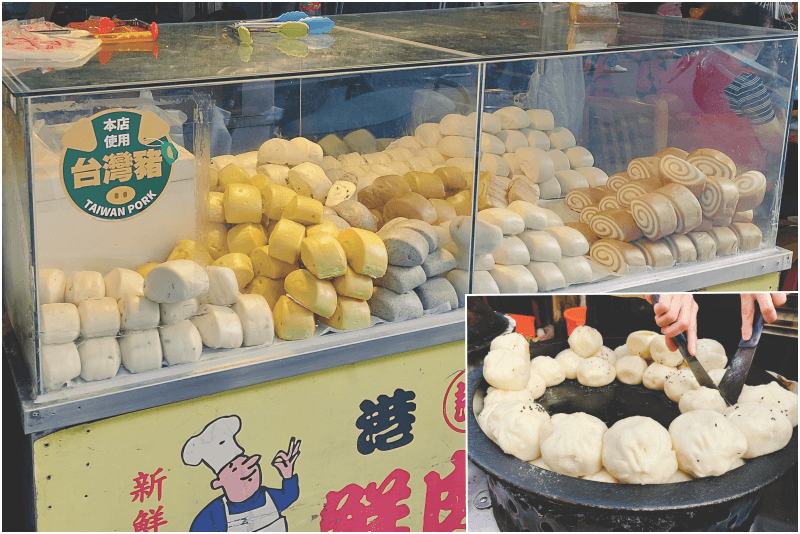 If you're looking for spices and ingredients for making the perfect curry at home, Shuanghe Market is also the place to find affordable onions, potatoes, turmeric, ginger, and red shallots.
Another important stall to also check out is Jinwei Fried Chicken (津味炸鷄), known for its mouthwatering fried chicken. Refusing to use frozen meat, the owner serves up tender chicken which is deep-fried to perfection, giving it a juicy yet crispy taste. One really cannot go wrong shopping at this local evening market!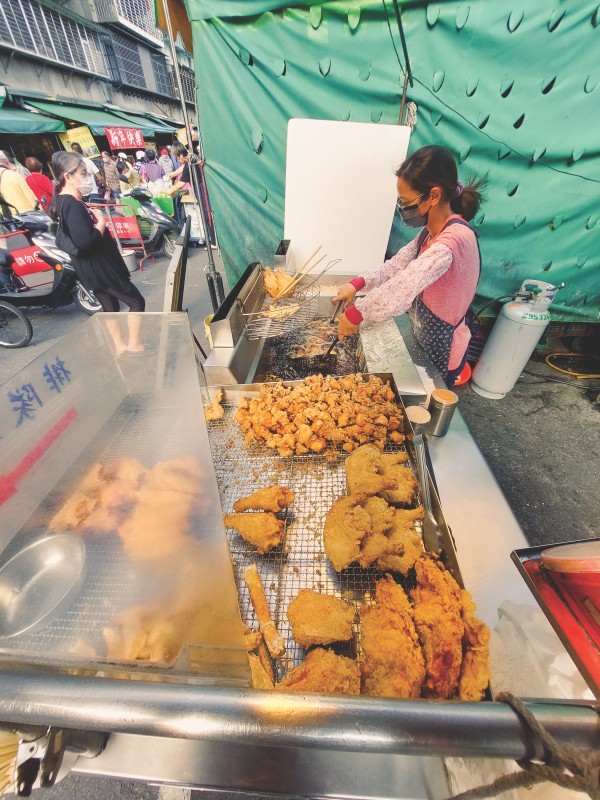 Neihu District: Wende Evening Market & Jinlong Evening Market
Neihu District is known as the Silicon Valley in Taipei. With new and fancy buildings going up one after the other in Neihu Technology Park (內湖科技園區), it's hard to imagine there are traditional markets hidden within this high-tech zone, making Wende Evening Market (文德黃昏市場) an even rarer scene. (You might also like: Where Are All the Flowers from? Unearth Taipei Flowers Auction with Ching Flowers)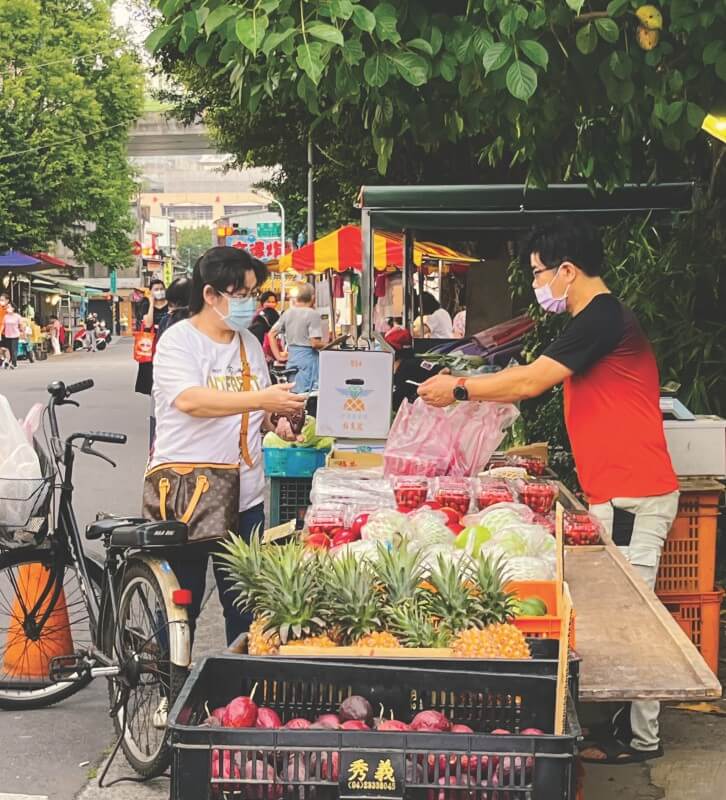 Situated at the edge of the science and technology park area, Wende Evening Market offers a large variety of food options, including both ready-made hot food and fresh vegetables for the white-collar workers in the park to shop and feast on after the work day is done.
One such stall selling douhua (豆花, tofu pudding), Yunaichuan (芋艿川) often sells out within two hours of opening! Using organic soybeans, their tofu pudding is soft and velvety. The brown sugar water is another secret to their deliciousness — sweet but not cloying, baking into the toppings such as sweet peanuts, red beans, taro balls, and tapioca. (If you like douhua: A Handmade Tofu Shop in Taipei)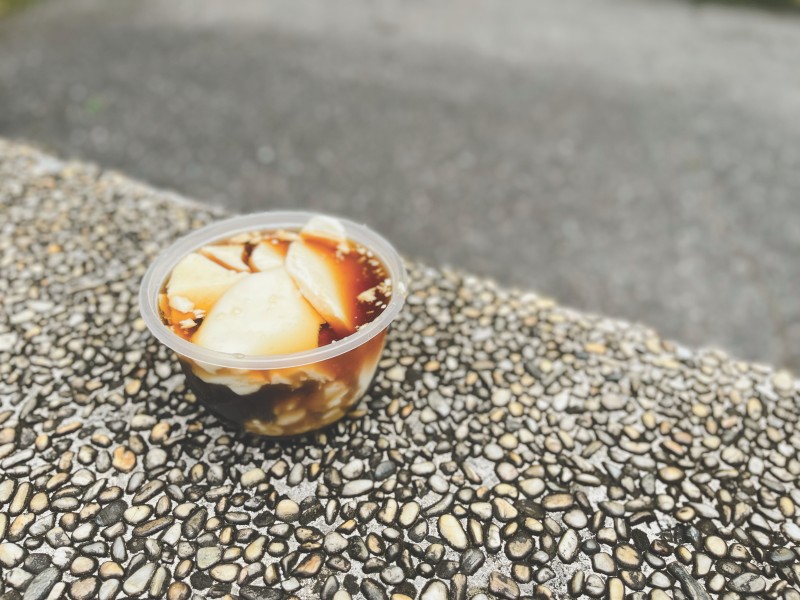 Another stall worth checking out is Long's Crispy Roast Duck (阿龍師脆皮烤鴨放山雞), which offers freshly roasted duck and chicken. Customers flock here for their dishes' juicy meat and crispy skin. One can choose a half duck for only NT$160-NT$180 (depending on the size), while a big family can share a whole juicy roast duck at the price of NT$300! The stall only operates on Tuesdays, Thursdays, and on weekends, so make sure you don't come away empty-handed.
Other famous foods in the vicinity also include Wende Fried Chicken (文德炸雞), selling every variety of fried food one can imagine — from sweet potato fries, to chicken steak, and even squid balls. Meanwhile, Colife (可來富) is a local bakery and pastry shop that runs all day, providing simple but delicious sandwiches and bread from brunch time to the late-night snack hours on weekdays.
Going a little north from the center of Neihu District, there is another evening market that is a favorite among local residents. If one passes Jinlong Road (金龍路) in the morning, it might be hard to believe that the quiet residential street would turn into a hustling and bustling market after dusk — yet Jinlong Evening Market (金龍黃昏市場) is such a magical place for every local family.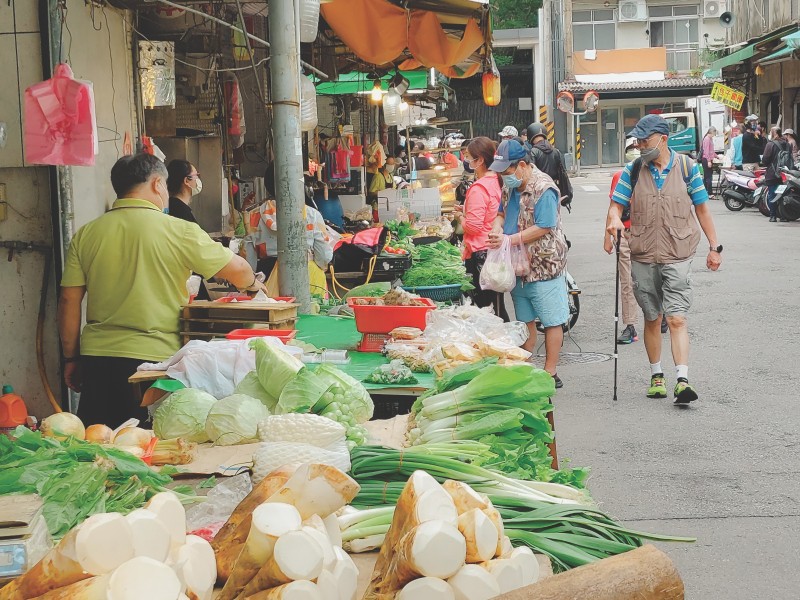 Lying only two kilometers away from Wende Evening Market, Jinlong Evening Market targets local off-duty salarymen/women who rush between work and family every day. Many stalls prepare bags of fruits and vegetables that are already weighed for families of four or five, saving parents of double-income families more time on shopping after work. As night falls, the prices of products drop during the final sale, and that's when young single workers generally swarm in for a steal.
Freshly-prepared street eats are another time-saver for busy families. Here there are also well-known local food stalls such as Mama Lin (林媽媽市場炸物), known for their large and small sausages, sweet potato balls, chicken legs, and salted crispy chicken. Their menu changes randomly, so you might also find French fries, sweet potato strips, red vinasse pork, and shrimp rolls if you arrive on different days. In addition, they are famous for their black herbal tea and Chinese herbal tea — the perfect drink to cool down on a hot summer day!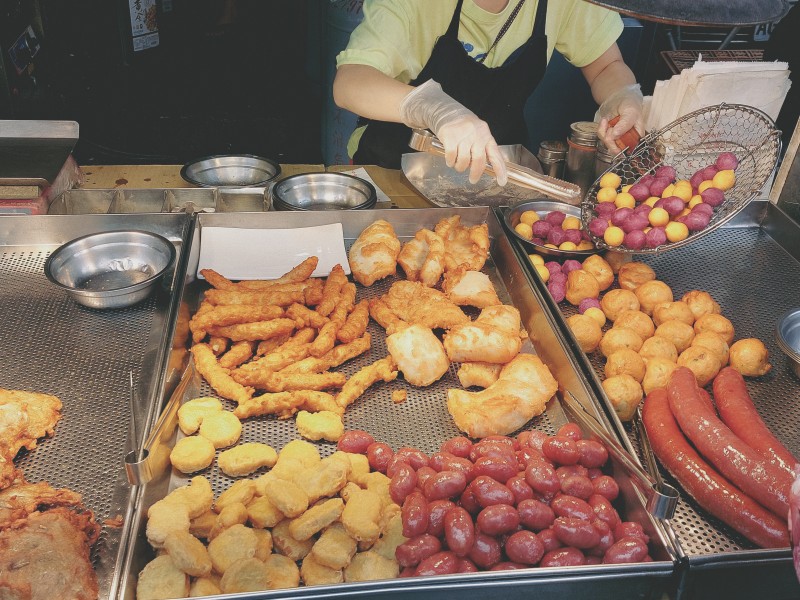 Xinyi District: Yongchun Market & Hulin Evening Market
Just a five-minute walk from MRT Yongchun Station (捷運永春站), beside Songshan Road (松山路), sits one of Xinyi District's most important markets, Yongchun Market (永春市場). Operating as both a fully- functioning day market and evening market from the hours of 7:00 a.m. to 9:00 p.m., Taipei residents of all ages and occupations can come here any time of day to find anything they need. As if that wasn't enough, Yongchun Market boasts the largest square footage and number of commercial vendors in Xinyi District.
After decades of operation, there are many well-known stalls in the market, including the prize winners of the Taipei Traditional Market Festival (台北傳統市場節), which includes Chun He Sticky Rice (春和油飯), known not only for their sticky rice, but also for their red turtle cakes, radish cakes, and sweet rice cakes. Treasure Mountain Pork Balls (白金山手工貢丸) wins customers' hearts with their handmade pork balls that go perfectly well with a hot pot meal. And then there's Shang Wei Xiang Fish Balls (上味香魚丸), who makes juicy meatballs with fresh fish or seafood such as cuttlefish. Another hidden gem is Shandong (山東老店), which is highly recommended by gourmet experts for their handmade steamed buns fermented with sourdough.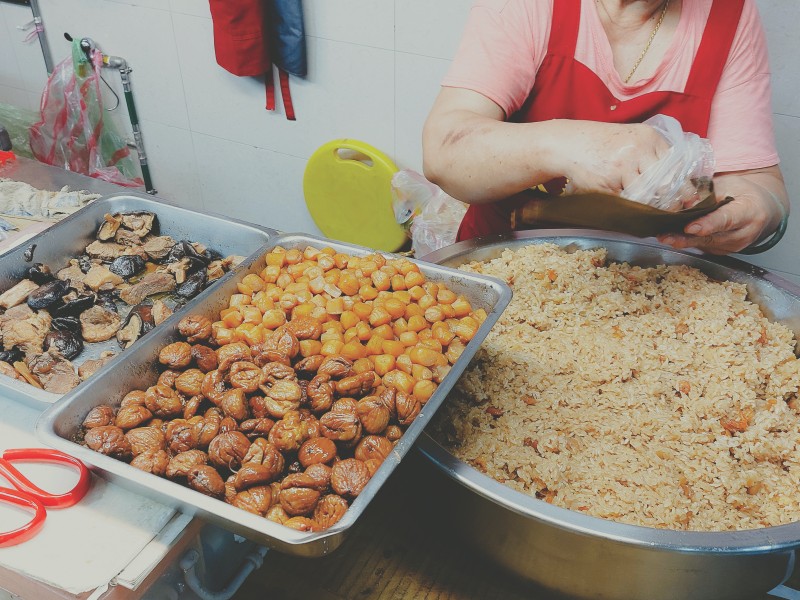 Interestingly enough, the second floor of Yongchun Market holds a second-hand goods market every weekend, which stands as the only second-hand market operating within a traditional market in Taipei. Held every Saturday and Sunday beginning at 9:00 a.m., countless customers come hoping to find hidden gems and treasures among the stalls. Here you can find antiques such as coins, as well as low-priced genuine and defective products from local department stores. There is often room for bargaining, so customers can enjoy the satisfaction of getting a good deal! (Read also: Green Is the New Black! Suit up with Sustainable Fashion at Second-Hand Shops and Market in Taipei)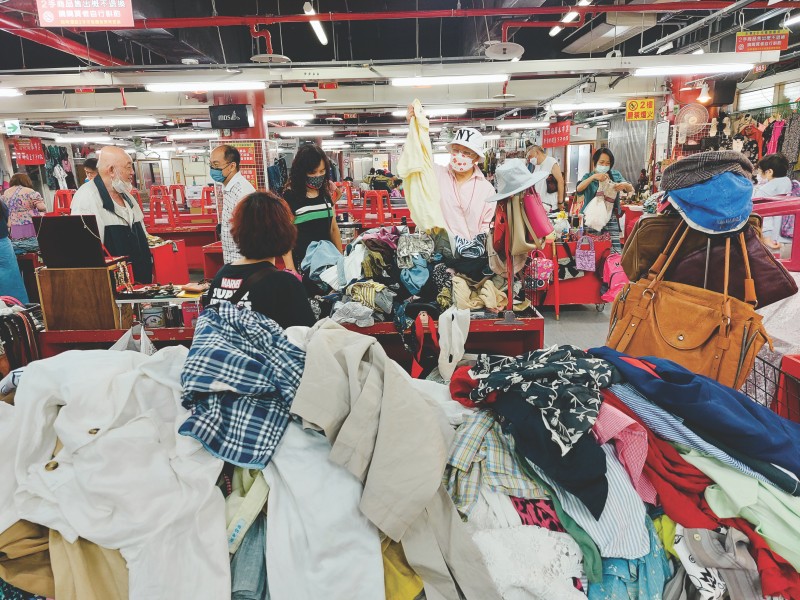 If that wasn't enough, just a stone's throw away from Yongchun Market sits Hulin Market (虎林市場), which is set up on Hulin Street (虎林街) close to Exit 5 of MRT Yongchun Station. Here the market transforms itself into an outdoor market, separating itself from its neighboring indoor Yongchun Market. Some of the famous stalls include Dong Jia Fried Chicken (東加炸雞), which operates only four-and-a-half hours a day from 3:00 p.m. to 7:30 p.m., sometimes selling out before closing time. What makes this stall different is their special recipe for marinating the chicken, which is a combination of mixing apple sauce with garlic.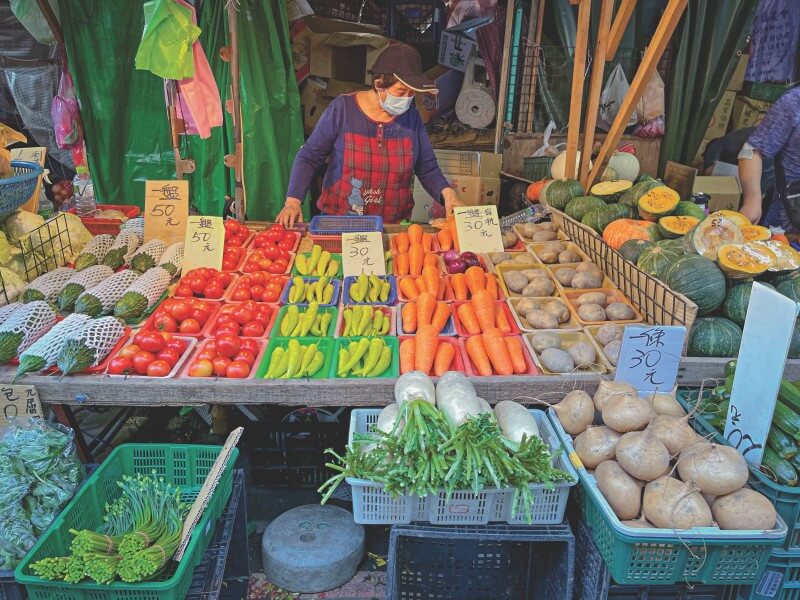 Another stall, Taiwan Chicken King (台灣雞大王), sells sugar cane chicken (甘蔗雞), which is a type of smoked chicken with hints of sugar cane added. If you like another famous Taiwanese dish, boiled brine chicken (鹽水雞), you can find it here as well. Here the meat is separated into that which comes from male and female chickens. The latter has a fattier composition than the former, giving customers more options other than lean meat.
Also located on the same street are popular stalls such as Zhuan Yi Douhua (專一豆花), a small stall with 40 years of history that sells douhua with classic toppings of tapioca and sweet peanuts. Moreover, Chubby Mom (大肥媽) is known for their Taiwanese burrito, a flavorful roll filled with vegetables and ingredients such as carrots, radish, and pork slices. Operating only two days of the week, Thursday and Sunday, consider yourself lucky if you are able to snatch one!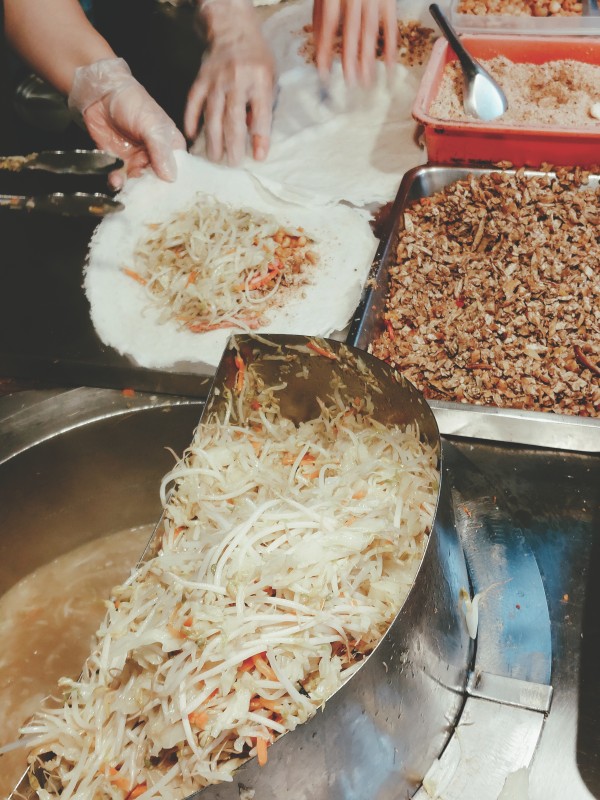 Author Catherine Shih
Photographer Yengping, Taiwan Scene
This article is reproduced under the permission of TAIPEI. Original content can be found on the website of Taipei Travel Net (www.travel.taipei/en).
Find more Amazing Taiwanese Food