Author Kuan Yuan Chu, Kai Ping Fang 
Photographer George Zhan, Kuan Yuan Chu
When it comes to finding the best steak in Taiwan, forget about fancy restaurants and five-star hotels. On the island, it's all about experiencing the true local cuisine in an unpretentious environment. In the 1970s, Western cuisine was a luxury that few Taiwanese people could indulge in. At that time, the average salary was comparatively modest, making it challenging to afford a good meal, not to mention Western steak.
It was during these trying times that a chef by the name of Sun Dong Bao (孫東寶) dared to challenge the status quo and brought proper and affordable steaks to the common people. And so, he created the iconic Taiwanese iron-plate steak on the bustling streets of Taipei. In no time, this humble roadside delicacy became the talk of the town and ultimately, a national sensation.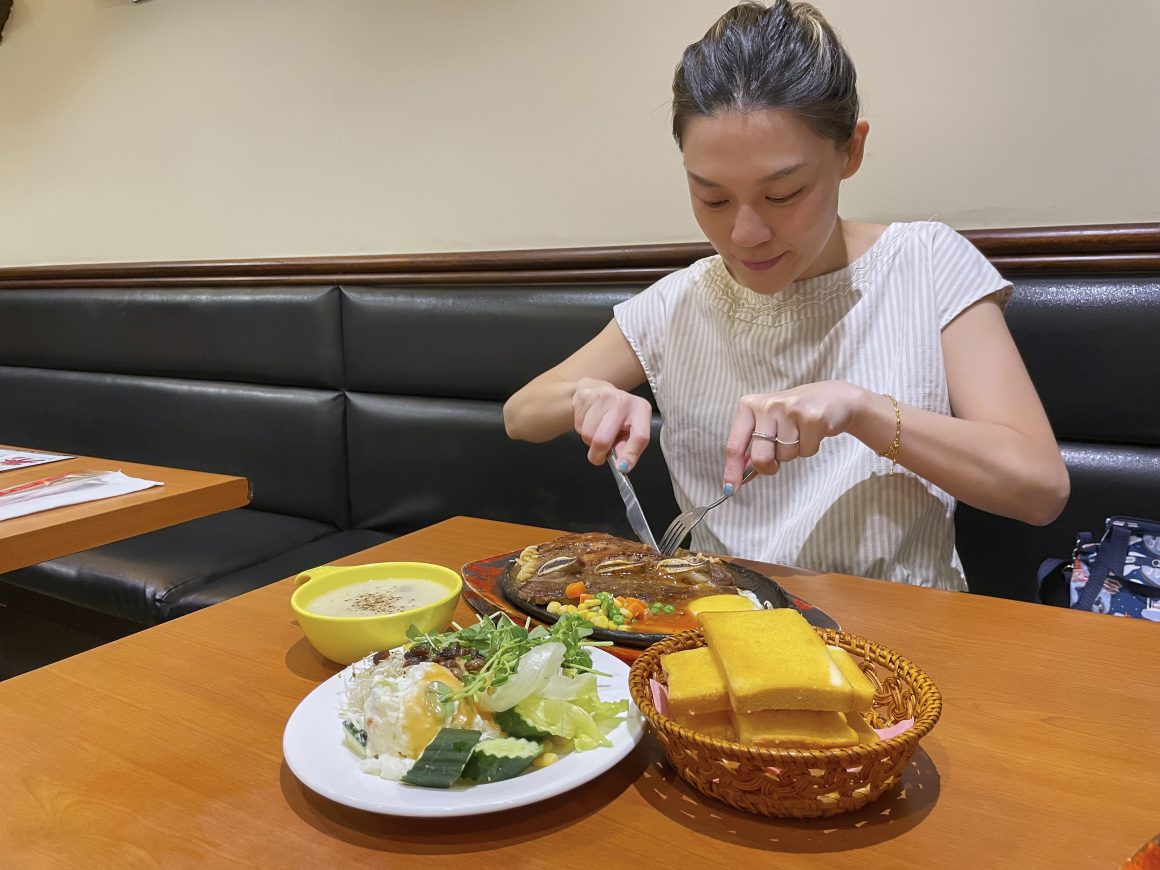 Taiwanese steaks are truly special, and the reasons for this are abundant. Firstly, they are served piping hot on iron plates, which elicits a sound and aroma that is unmistakably Taiwanese. Secondly, the steak, sides, and sauce are all cooked together on the plate, ensuring each bite is a gustatory explosion of flavors. And finally, the sizzling sound of oil on a scorching iron plate is a remarkable experience in and of itself.
The Sizzling Sensation
When you venture into a steakhouse or a steak stall in Taiwan, you'll notice a large paper napkin waiting for you on your seat. This is to protect you from the hot oil splattering on the iron plate used to cook your steak, and can be held up somewhat like a shield when the plate first arrives, crackling and sizzling. But why all the fuss over an iron plate? Well, there's something special about sinking your teeth into a steak cooked atop a scorching hot iron plate, with all of its juice and flavor locked within. Things are different in the United States, as they may roast your steak and serve it on a porcelain plate, but it just doesn't deliver that same visceral feeling.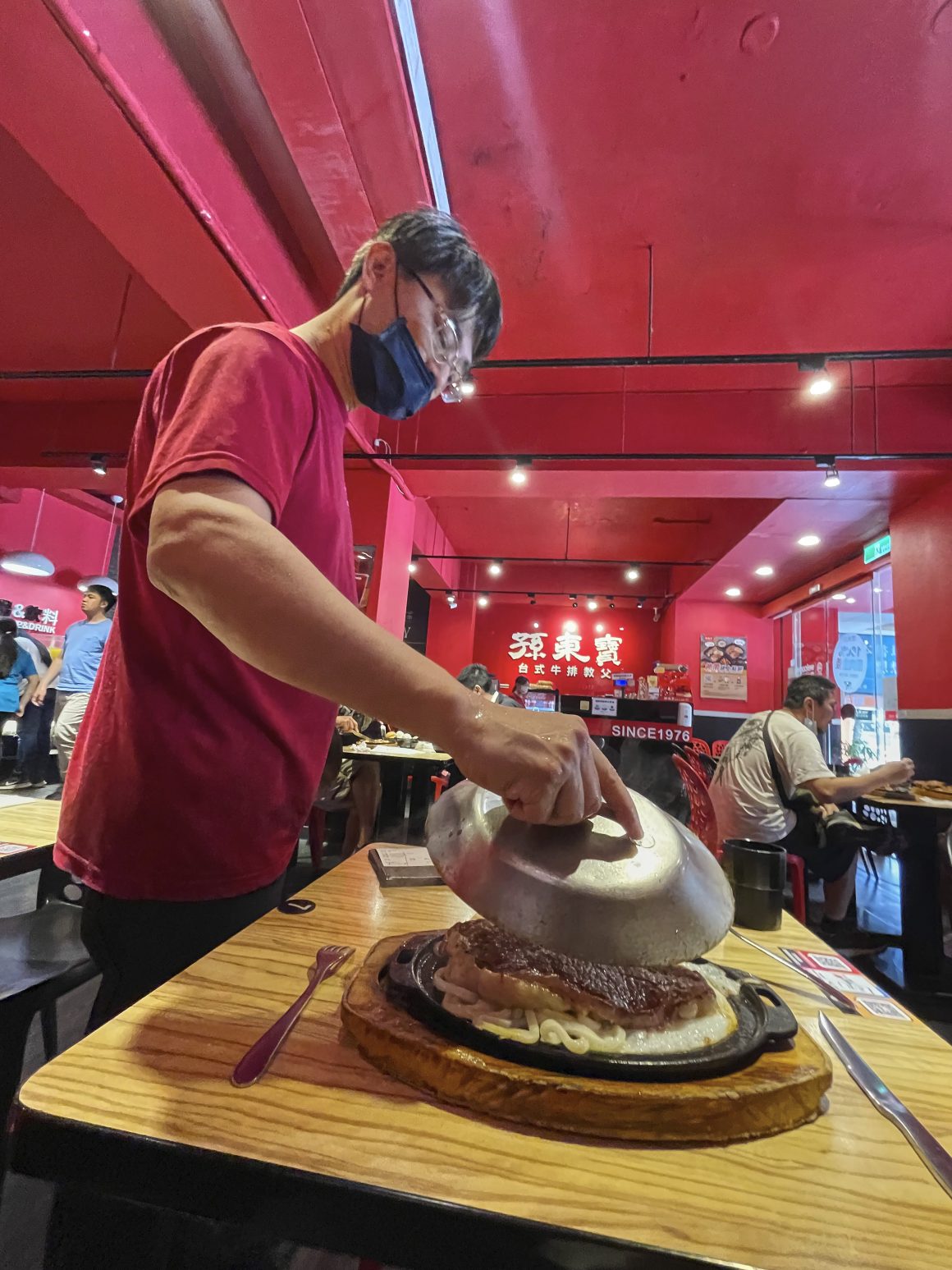 The iron plate steak tradition, a hallmark of Taiwanese cuisine, may actually have roots in Hong Kong, where meat and seafood are served on hot iron plates with carbs and sauces added after serving. Alternatively, it's said to have a Japanese origin, where meat is cooked on a large iron plate, sliced into bite-size pieces, and served to guests. Regardless where it came from, the tradition has undoubtedly left its mark on Taiwanese cuisine.
The Evolution of Side Dishes
Upon receiving your iron plate, you will discover an assortment of noodles, frozen vegetables, and a freshly cracked egg. In deference to Taiwanese palates, traditional mashed potatoes were deemed too foreign, and rice was considered ill-suited for knives and forks. Noodles, by contrast, were an ideal choice. The selection of frozen vegetables was primarily based on convenience, rather than nutritional value, while the addition of the fresh egg serves as a delightful accompaniment.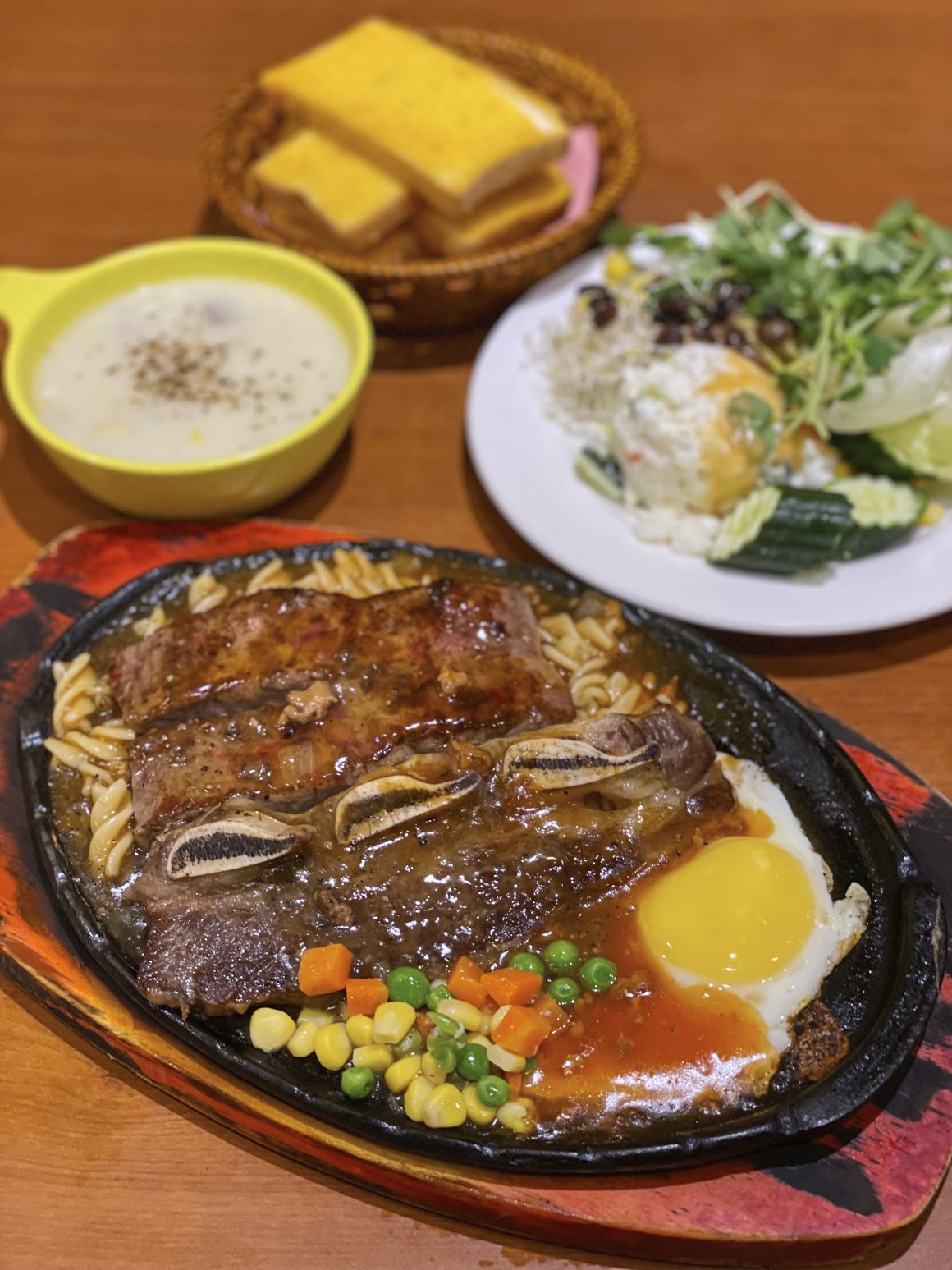 Taiwanese steaks always come with two loyal companions: corn soup and garlic bread. These sides have adapted in flavor to suit the taste of the general public, distancing themselves from their Western counterparts. While some establishments offer salad buffets, you can always count on finding these classics on the menu. 
Same Name, Different Taste
As you take a seat in a bustling steakhouse, the menu presents you with a dilemma: black pepper or mushroom sauce? Don't let the names deceive you, though. These sauces are far from a mere Western imitation, and their flavors are infused with a uniquely Taiwanese twist, made with locally-sourced ingredients such as soy sauce and sweet potato starch instead of the butter we know and love. While they may not be as creamy as butter-based sauces, the mushroom sauce offers an umami taste and the black pepper sauce provides a savory spiciness, both of which can undoubtedly hold their own.
Now, why opt for these local ingredients over fancier, imported ones? The answer is simple: cost. Taiwan's dairy industry hasn't reached the level of development seen in other countries, so utilizing locally-sourced ingredients helps keep prices reasonable. But don't let the cost-effectiveness of these sauces fool you. They pack a punch of flavor that is on par, if not better than their Western counterparts.
Choices of Steakhouses
For those of us who hunger for the savory delights of iron-plate steak in Taiwan, the search is not a hard one. In fact, it's quite simple: almost every night market in the country offers this local delicacy. But if you're yearning for a more luxurious experience, fear not, as there are a few chains that will undoubtedly meet your expectations.
There's the Sun Dong Bao Steakhouse (孫東寶台式牛排教父), whose kitchen knows how to handle the perfect cut; the Noble Family Steak House (貴族世家牛排), whose prime steaks would satisfy even the most discerning carnivore; and My Home Steak (我家牛排), whose aroma wafts through the air, beckoning all meat lovers to its door. So, when you feel the urge to indulge in the best steak experience, give these places a chance and satisfy your taste buds.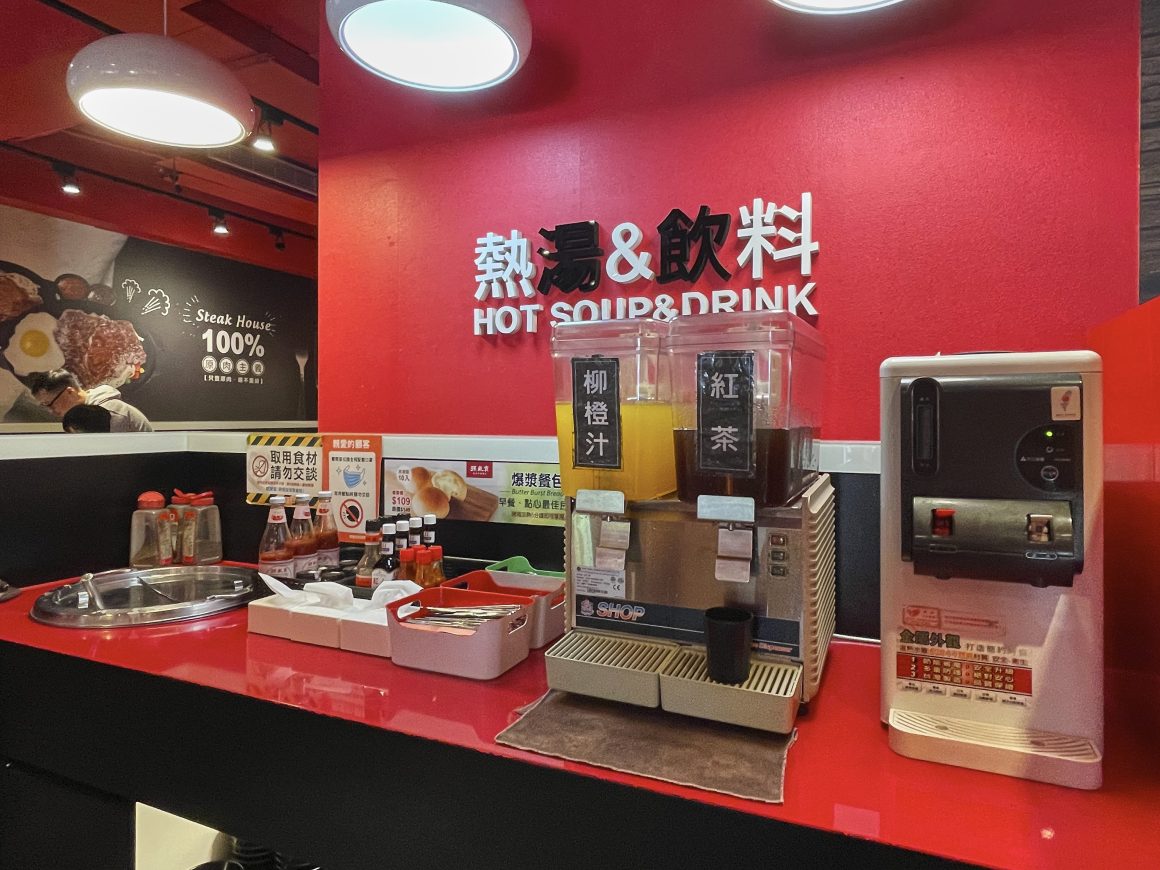 Tips for Cooking at Home
If you are eager for a steak but too lazy to leave the comfort of your own home, preparing the perfect steak in your own kitchen may not be as challenging as you think. Heat and precision timing are the keys to unlocking the full potential of any steak. By cooking the meat at high temperatures, you can seal in those precious juices that make for a divine experience. Keep your focus on the steak, and once the juices begin to appear in the center of the meat, that's when you know it's time to take it off the heat for a medium-rare finish.
 
But if you prefer well-done, no worries. Keep it cooking for a little longer, but be cautious not to overdo it, as the meat's juices will start to escape, leaving you with a dry and tough cut. With this straightforward tip, you'll have a steak that even the snobbiest of diners would rave about.
A Beloved Taiwanese Delicacy
Taiwanese iron-plate steak is a special culinary experience that should not be missed. The tradition of cooking on sizzling iron plates, the unique side dishes, and the locally-sourced sauces all contribute to the distinct flavors that make Taiwanese steak stand out. Whether you visit a night market or a high-end restaurant, you're sure to enjoy this delicious dish. And for those who want to try their hand at making it at home, just remember that heat and timing are key. So, channel your inner foodie and savor the flavors of Taiwan's iron plate steak.
Do remember, don't judge this dish by its appearance ― it may look different from what you're used to, but the unique blend of flavors will transport you to another world. Trust me, your taste buds will thank you for it.
Recommendations
My Home Steak (Xinyi Hesan Branch)我家牛排(信義和三店) 
ADD 363, Sec. 3, Heping E. Rd., Xinyi Dist.
HOURS 11:00am – 2:00pm, 5:00pm – 10:00pm (Monday to Friday)
11:00am – 4:30pm, 6:30pm – 10:00pm (Saturday to Sunday)
(Closed on the second and the fourth Tuesdays)
Sun Dong Bao Steakhouse (Daan Roosevelt Branch)孫東寶台式牛排教父(大安羅斯福店)
ADD 277, Sec. 3, Roosevelt Rd., Daan Dist.
HOURS 11:30am – 9:00pm (Monday to Friday)
11:00am – 9:00pm (Saturday to Sunday)
Niu Mo Wang (Shilin Branch)牛魔王(士林店)
ADD 83, Danan Rd., Shilin Dist.
HOURS 5:00pm – 12:00am (Closing time varies)
This article is reproduced under the permission of TAIPEI. Original content can be found on the website of Taipei Travel Net (www.travel.taipei/en).
A Culinary Tour in Taipei: